In the last couple of years, with the new wave of eco-consciousness, there have been numerous attempts to re-brand clothing companies in a more eco-friendly key. 'Sustainable,' after all, has become a real marketing term. Last year, for example, Adidas, Stella McCartney, Lululemon, Gucci and Balenciaga's parent company, Kering, teamed up to invest in a new material called Mylo, grown from mycelium but with the look and feel of animal skin.

Starting with the Nike Space Hippie, even among sneakers, there are several brands that are investing in innovative or recycled materials for their products like Reebok (Ree)Cycled Adidas or Futurecraft.loop, to name a couple. Even the iconic Stan Smith sneakers, born in 1973 and today a cult among sneakers lovers, now come in a version with high-performance recycled materials and recycled rubber soles.
The change of pace is also being felt in the world of luxury. After the Victoria bag by Hermès produced with mycelium leather, two iconic leathers by Loewe, one smooth and classic, and the other knurled, are revived thanks to a new process, which involves cutting surplus leather into narrow strips of different colors, and then weaving them together into a new grid to create a mosaic of colors and textures.
Kanye West, Yeezy Foam Runner
First debuted on his daughter North West's soles in 2019, and appearing on the market in June 2020 via an unexpected launch exclusively on Yeezy Supply, the Yeezy Foam Runner is back this year with two new colourways – MXT Moon Grey and Sand. More akin to a design object than running shoes, the U.S. rapper's streamlined and sculptural rubber sandals are made from a combination of petroleum-based ethylene-vinyl acetate and algae-produced foam, declaring that Yeezy's new headquarters in Cody, Wyoming, will include its own hydroponic farm.
Stella McCartney, Mylo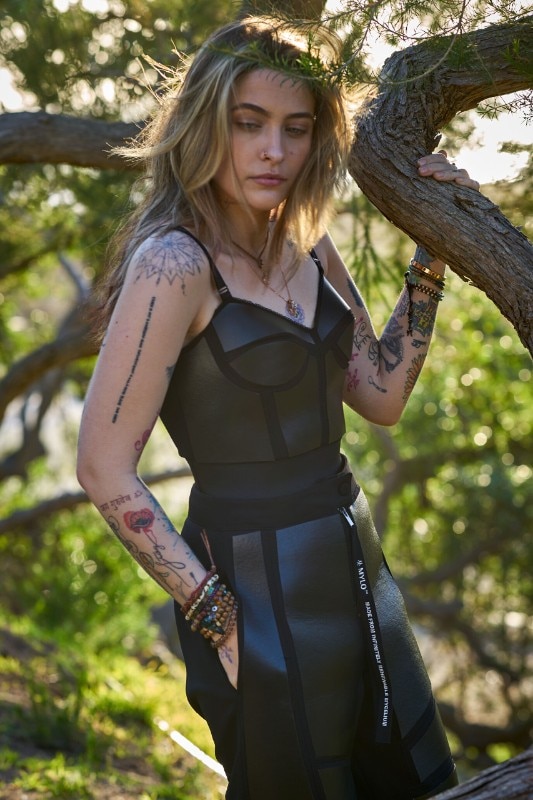 Stella McCartney, Mylo collection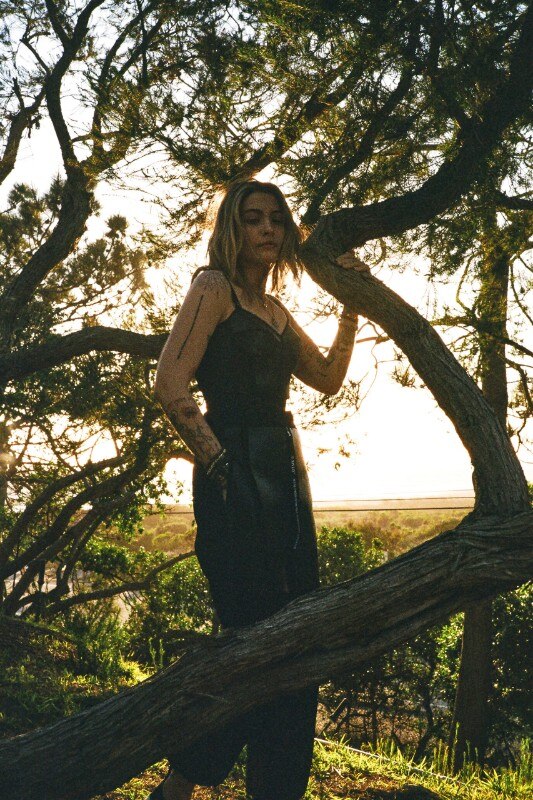 Stella McCartney, Mylo collection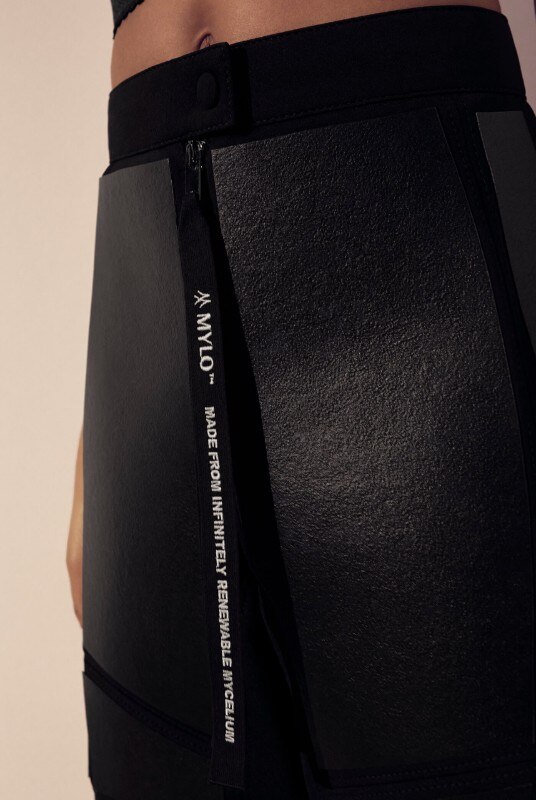 Stella McCartney, Mylo collection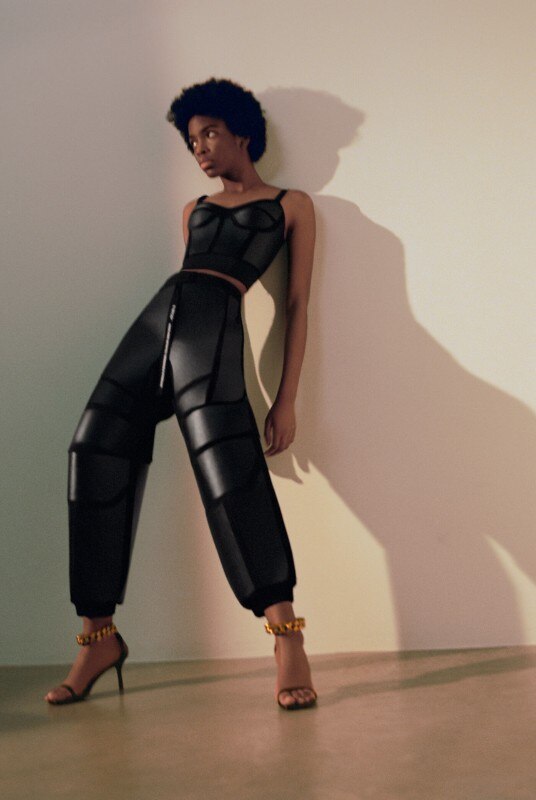 Stella McCartney, Mylo collection
Stella McCartney, Mylo collection
Stella McCartney, Mylo collection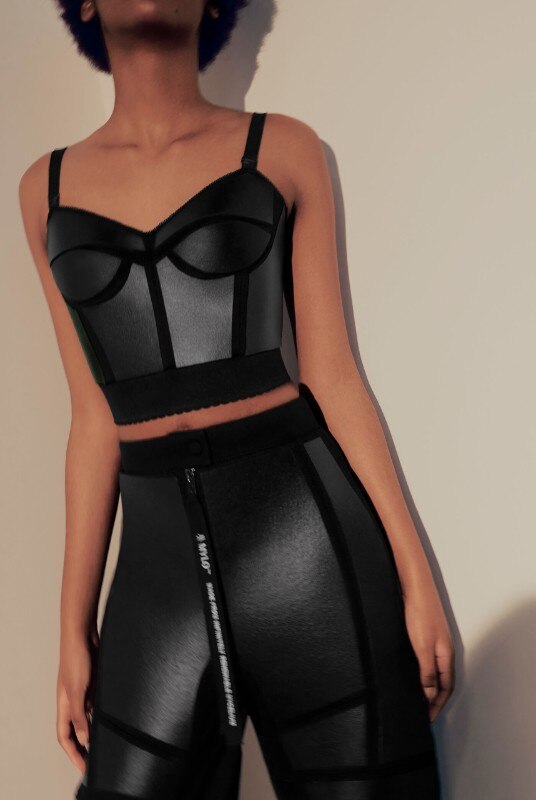 Stella McCartney, Mylo collection
Stella McCartney, Mylo collection
The British designer presented her new Mylo collection this March, a black bustier top and pants made using an alternative leather-based on mycelium – the vegetative part of mushrooms formed by a tangle of filaments, fed in this case with organic biomass, including sawdust, before being placed on a growth mat – used for a few years now by the clothing industries, and beyond. The clothes, which are unfortunately not for sale, are made from recycled nylon, with panels of mycelium skin to create a textured finish, almost like an armour. Initially launched in 2018, Mylo had only been used to create smaller accessories, such as a prototype of McCarney's Falabella bag, displayed as part of the "Fashioned From Nature" exhibition V&A.
Allbirds
The San Francisco-based company has been dedicating itself to finding alternative solutions for lower ecological impact since its inception in 2016. The first model was made of merino wool sourced from New Zealand – a real icon in the Silicon Valley – followed soon by another one made with eucalyptus fibres and a flip flop with a sole made from sugar cane. Then, in 2020, it announced its first clothing line (T-shirts, sweaters and down jackets), for which it studied the new TrinoXO formula, a naturally derived fibre made from scraps of crab shells. The use of this particular material also seems to have anti-odour properties: you stay fresh longer, and you can wash your t-shirt less often, polluting less.
Id.eight
Id.eight is a brand of sustainable sneakers Made in Italy, unisex, cruelty-free, made with materials derived from the processing of the food industry waste – such as apple peels, grape stalks and peels, pineapple leaves –  born at the end of 2019 from the initiative of South Korean designer Dong Seon Lee and Italian product manager Giuliana Borzillo. Launched on the international market in February 2020 with a crowdfunding on Kickstarter, it had a significant commercial response with the sale of more than 1,000 pairs. In the box, made of recycled paper, there is a bag of seeds to plant.
Wolford, Aurora
Wolford, Aurora collection
Wolford, Aurora collection
Wolford, Aurora collection
The Austrian luxury underwear company offers a collection of garments whose components can be biodegraded or depolymerized, starting a new life without ever being thrown away. At the end of their cycle of use, Aurora garments can thus be returned to one of Wolford's stores to be biodegraded and reintroduced into the production cycle. Besides, to stretch yarn, Aurora garments are made using two other innovative fibres: Lenzing Modal, a cellulosic fibre derived from sustainable forestry, and infinite Lauffenmühle, a specially modified oil-based biodegradable polymer. The ambitious goal is to ensure that 50% of all of its products remain within the circular economy system by 2025.