Let's start with your atelier. We're in Milan, in Piazza Sant'Ambrogio, in a building designed by Luigi Caccia Dominioni, the long-standing location of your studio. Was this a conscious decision to bring your base to an architectural landmark related to this city.                            Upon arriving in Milan, I immediately came across and loved the work of Caccia Dominioni: from the Esselunga supermarkets to the doorknobs, from furnishings to the facades of some of his buildings. Fate allowed me to encounter many families from Milan who live in places he designed in the 1960s and 1970s. Since I'm from Vienna, where that kind of middle-class house can be found in early twentieth-century constructions, this aesthetic was new and fascinating for me. I later met his granddaughter, the photographer Valentina Angeloni. We became friends. She was the one who told me about a vacant studio in this building. So, I said to myself: it's fate. I immediately fell in love with the building and the idea of taking part in such an all-Milanese story. When you move, you have to be curious about your new city. Caccia Dominioni is part of this world from Milan that I encountered and embraced with great interest.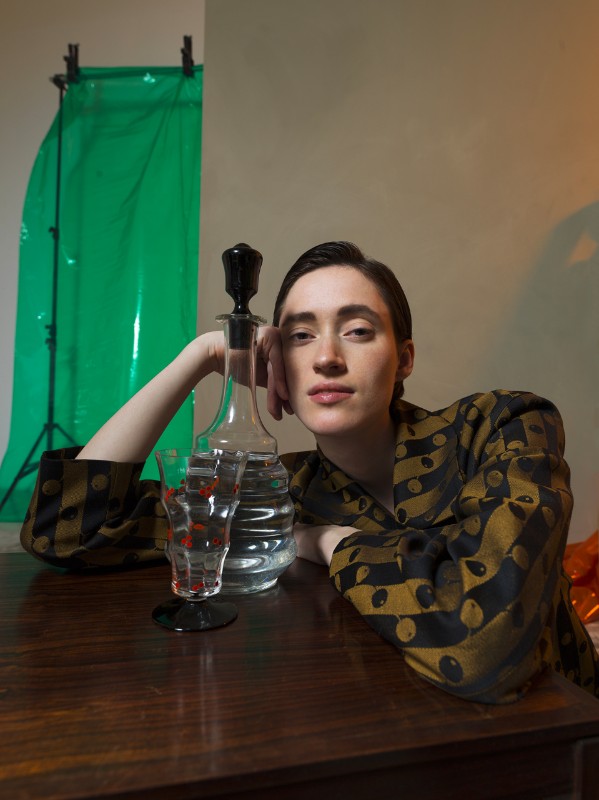 What other references related to Milan are present in your work?      Twelve years ago, when I moved, the attitude of the people from Milan towards their city was more negative and less proud than today. I didn't want to accommodate this non-positive outlook, so I tried to discover the stimulating things about the city, starting from design and architecture. From 1970s' Brutalist architecture to the amazing details of many entrances, the same which Karl Kolbitz photographed for Taschen. In Milan, I also met friends who made me discover in a precise and rigorous way the work of artists and architects fundamental to Milan like Lucio Del Pezzo, Bruno Munari, Piero Portaluppi and Gae Aulenti.
There's a lot of the Memphis Sottsass in some of your prints …        Yes, Ettore Sottsass's work has always been very present, ever since I was a student in London. It's incredible that among the many books in the Central Saint Martins library I always came across his works in glass. My view of design as a source of inspiration is quite vast: in making a print or a garment I believe it's more interesting to study the surface of a piece of furniture or laying tile in a bathroom than spending hours in a vintage clothes shop. Maybe this willingness to totally embrace the culture surrounding us isn't so on trend now, but my lines are intended to last over time and not extinguish themselves the following season.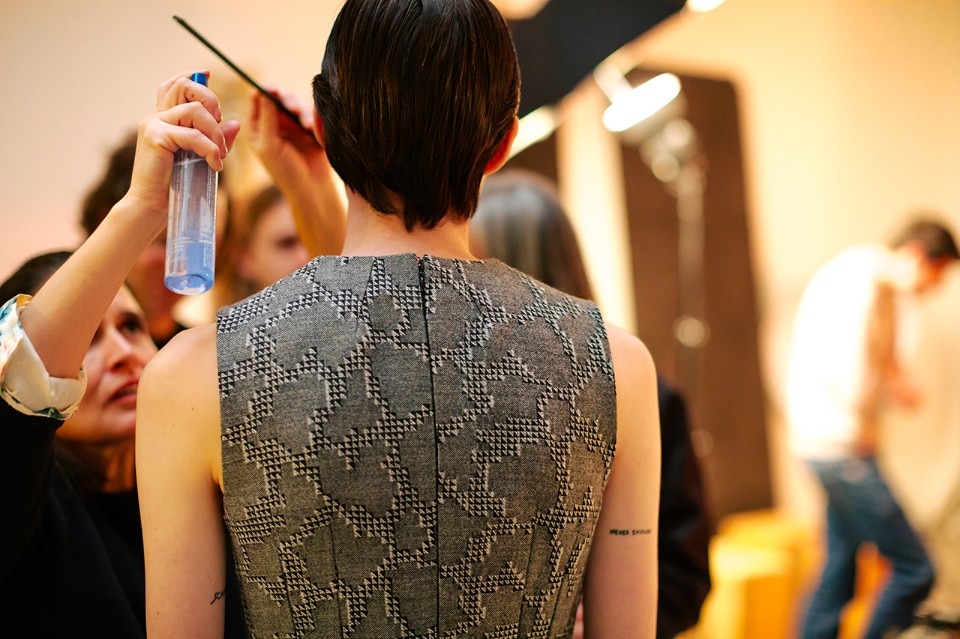 In September, you were appointed creative director of Fay, which is part of Tod's. How will you bring your entire world to this more corporate reality?                                                                                                              I decided to leave most of my baggage here, in Piazza Sant'Ambrogio, and bring to Fay my more rational side. Dividing my artistic and emotional universe between two projects that are so different is impossible. If in my line there are all kinds of aesthetic references, in Fay there's all my reasoning. The first presentation went very well. I want to create a product that is desired in a transversal way, from the accountant to the doctor at a conference.
In your latest collection, we find your hometown, Vienna. You've worked with the tourism board in tribute of the one-hundredth anniversary of Viennese Modernism by re-proposing Wiener Werkstätte textiles, which have always been manufactured by Backhausen. What was your approach with respect to archive research and how does it play out in a contemporary language?        In Vienna, some of these motifs are widespread as upholstery. I wanted to avoid a reading of the Backhausen archive that was too historical or "dusty". I began from a geometric element that is simple and perfect, for me: a line designed by Koloman Moser in 1902. The line contains decorations that are circular or triangular – the triangle is based on a drawing by Josef Hoffmann – and creates a very controlled and rhythmic pattern overall. To this motif I added an "abstract bestiary" and watercoloured flowers. Since we are most familiar with them through period photos in black and white, we often forget just how colourful the Werkstätte fabrics really were. These fluid, free forms, standing out against contrasting backgrounds, strike the right balance with the more rigorous part in shades of tobacco, black, red and grey tied to Moser and Hoffmann.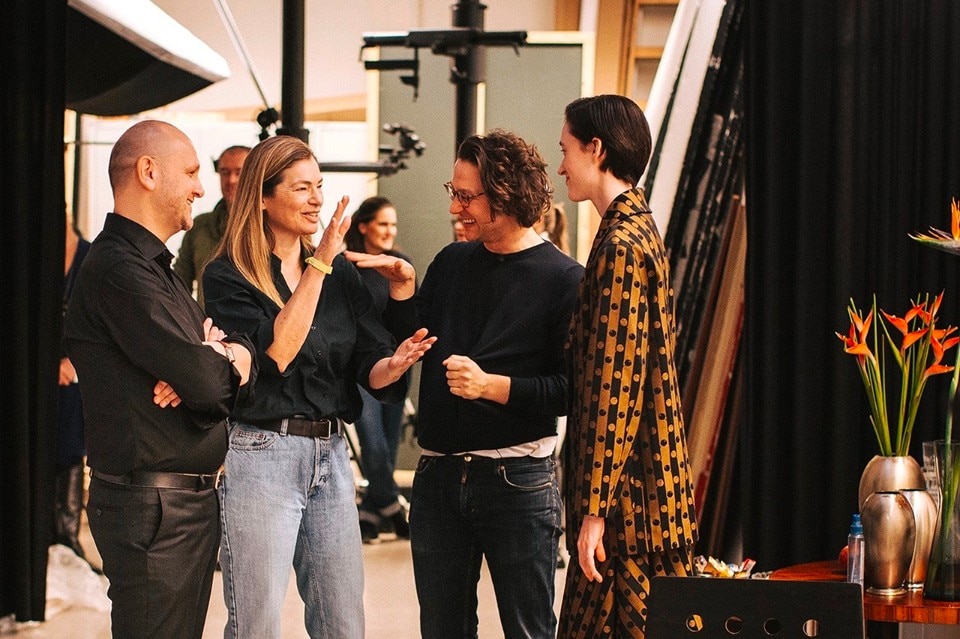 You also used details from some commemorative glasses from World War I by Hoffmann.                                                                                        These are some of my favourite pieces found at the MAK, one of the places I truly love in Vienna. I have a great relationship with the director, Christoph Thun-Hohenstein, a person I hold in great esteem. For those who have kept a positive spirit in these times of great political uncertainty I think it's fundamental to push and support the culture surrounding us. I am still a dreamer in this hopefulness.
You teach a fashion design class at IUAV. What does this experience mean to you?                                                                                            I'm quite lucky, because IUAV is a gem, thanks to the culture and awareness of fashion as a discipline that Maria Luisa Frisa instils in the school. My students are enthusiastic but also quite rooted in reality. They are precisely knowledgeable about the subject, a rare quality for fashion design students. Maybe, some of them have fathers who work in the leather business, or their mothers at a knitting factory. For me, dealing with them, helping them to create a collection that will make up their first portfolio is a quite important experience, one of sheer joy.