The 2017 edition of Design Miami/ Basel (13–18 June) opened with two installations: a stylised forest on one side and a series of highly-exquisite desks sat in an open space, presented in the section "Design at Large". These two spatial elements were animated by a performance consisting of an army of girls solemnly marching, dressed in asymmetric skirts and blazers styled by fashion designer American Thom Browne.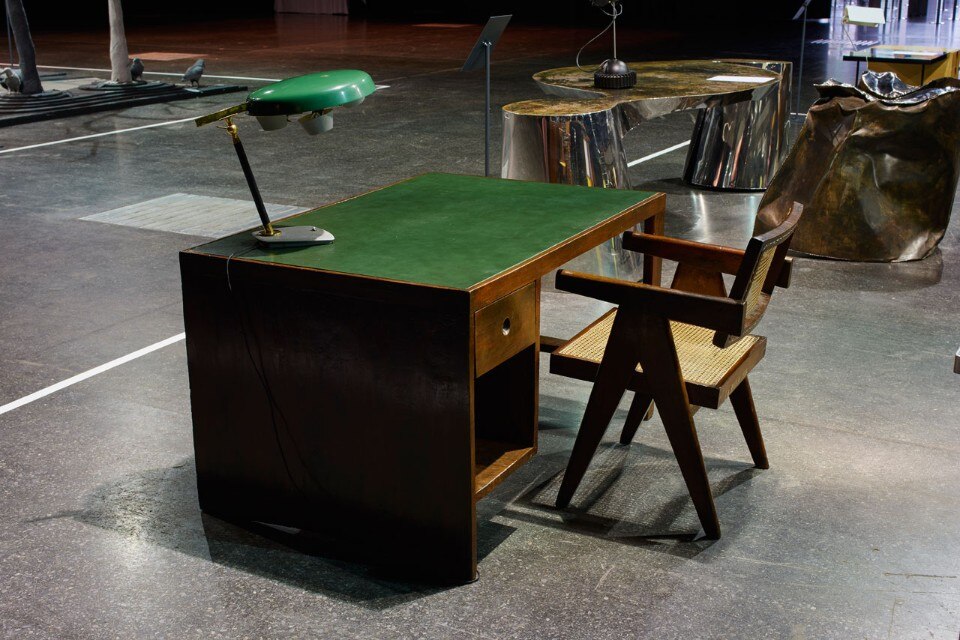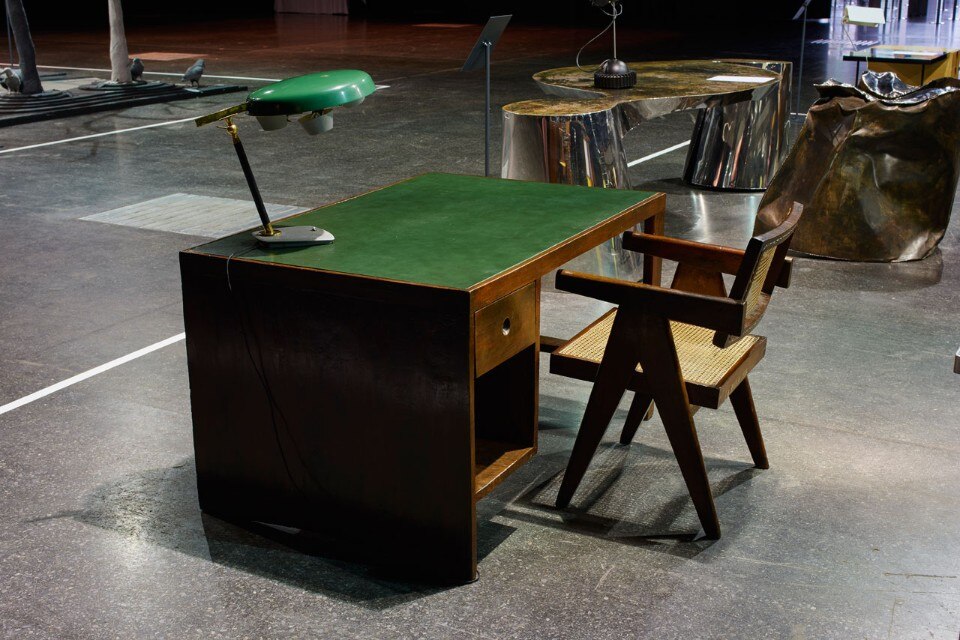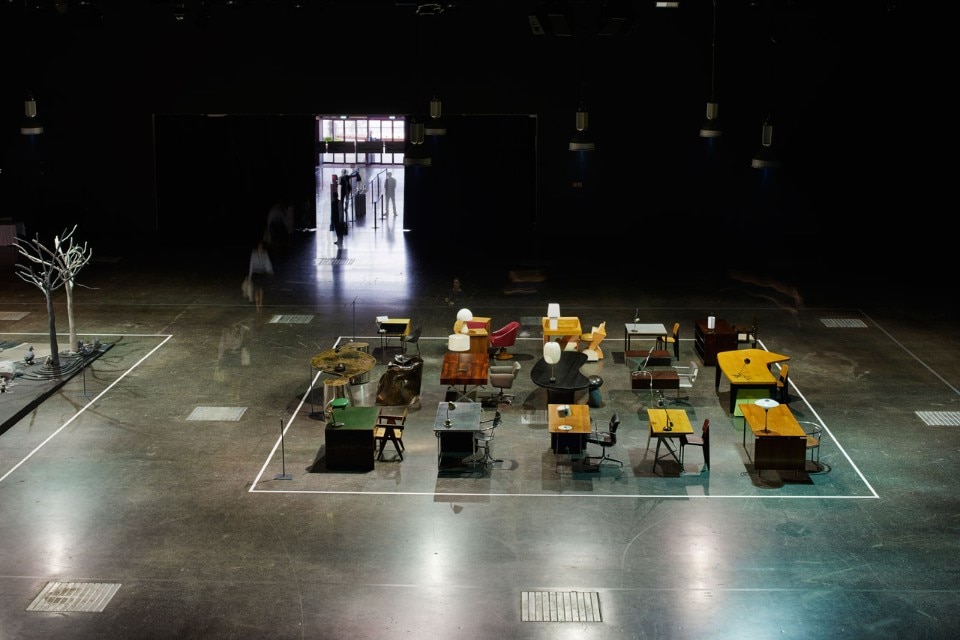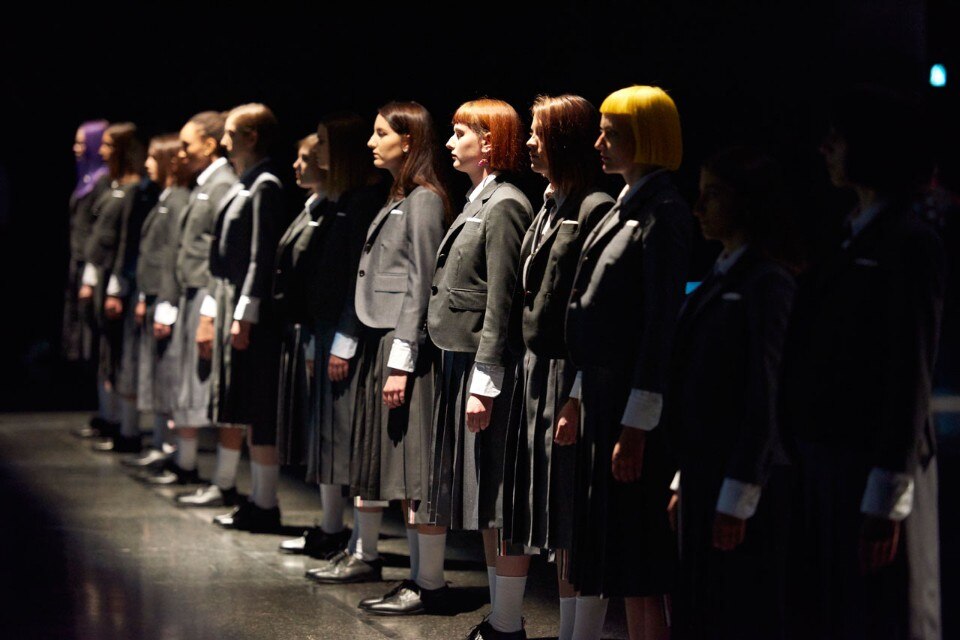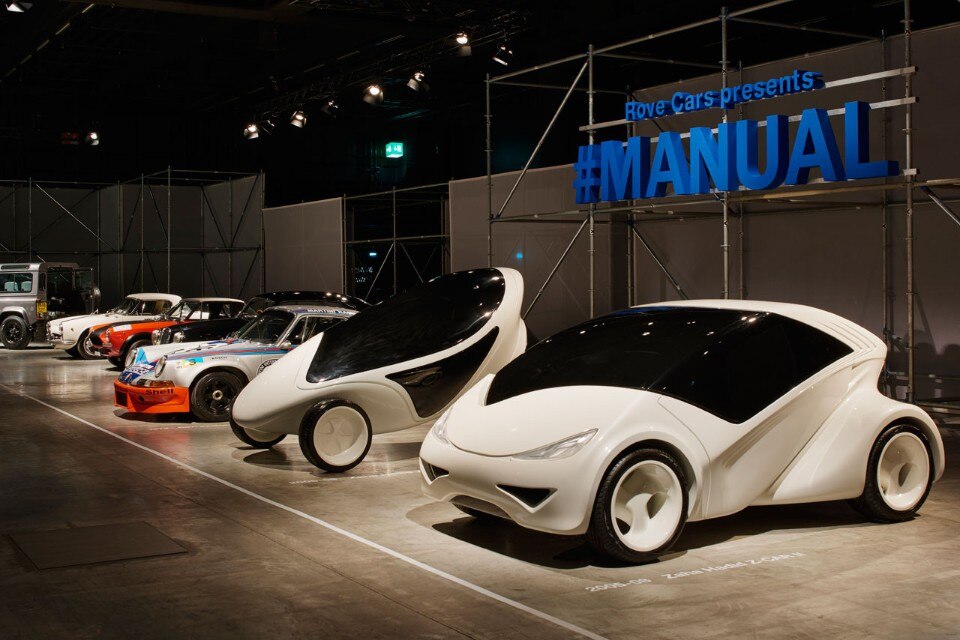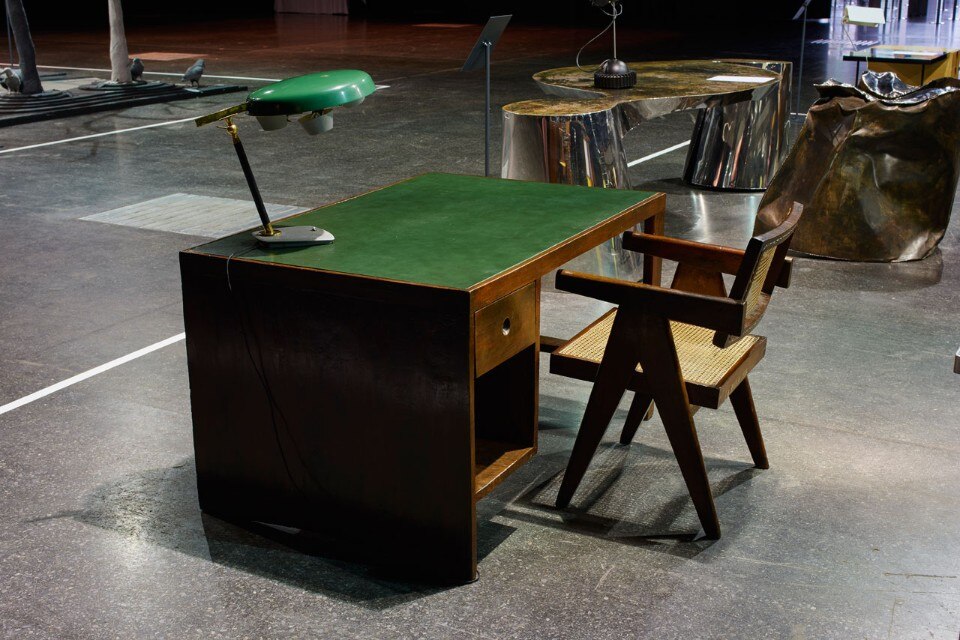 Img.1 Design at Large/ Thom Browne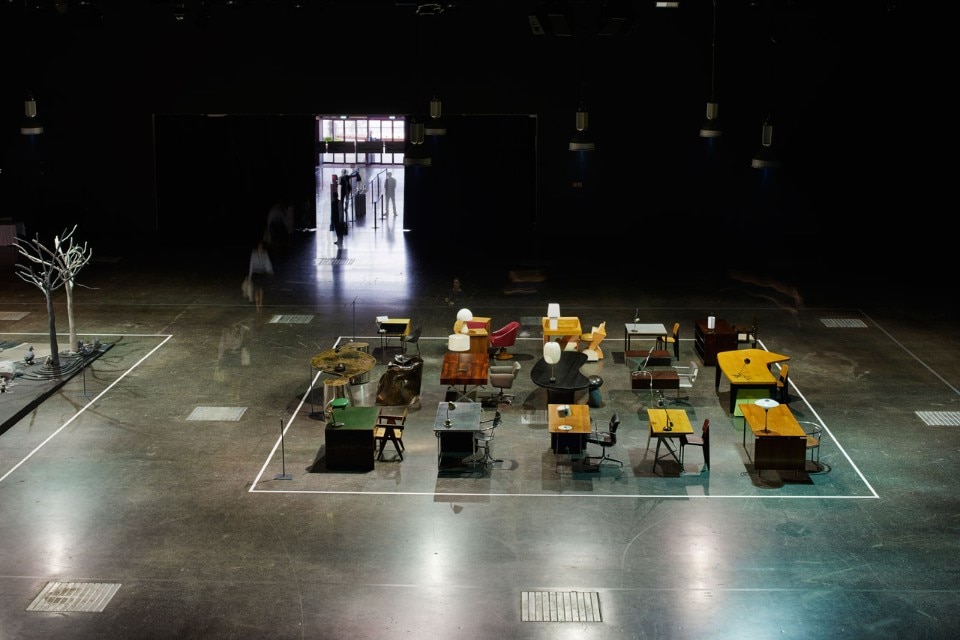 Img.2 Design at Large/ Thom Browne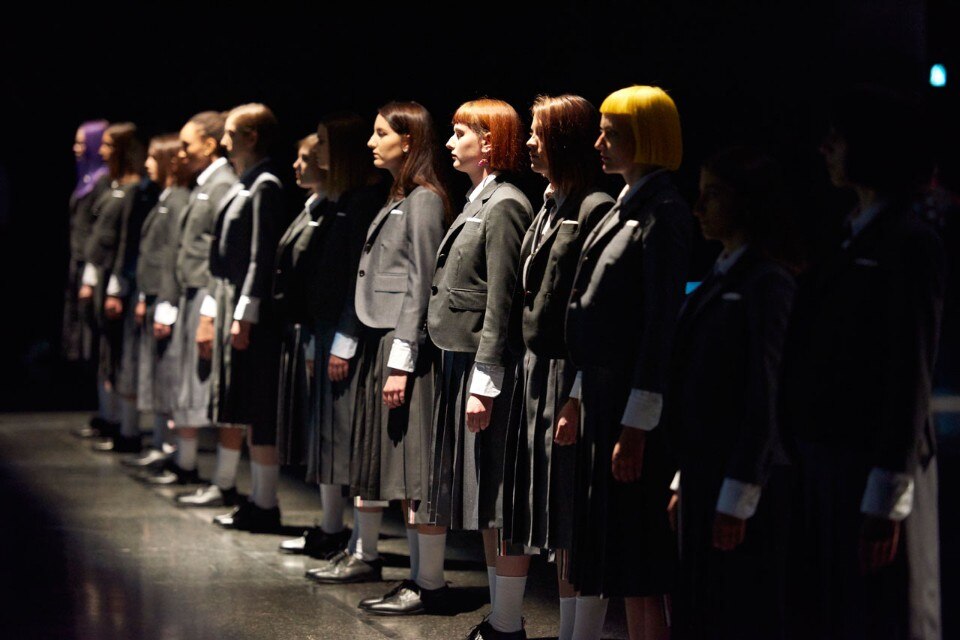 Img.3 Design at Large/ Thom Browne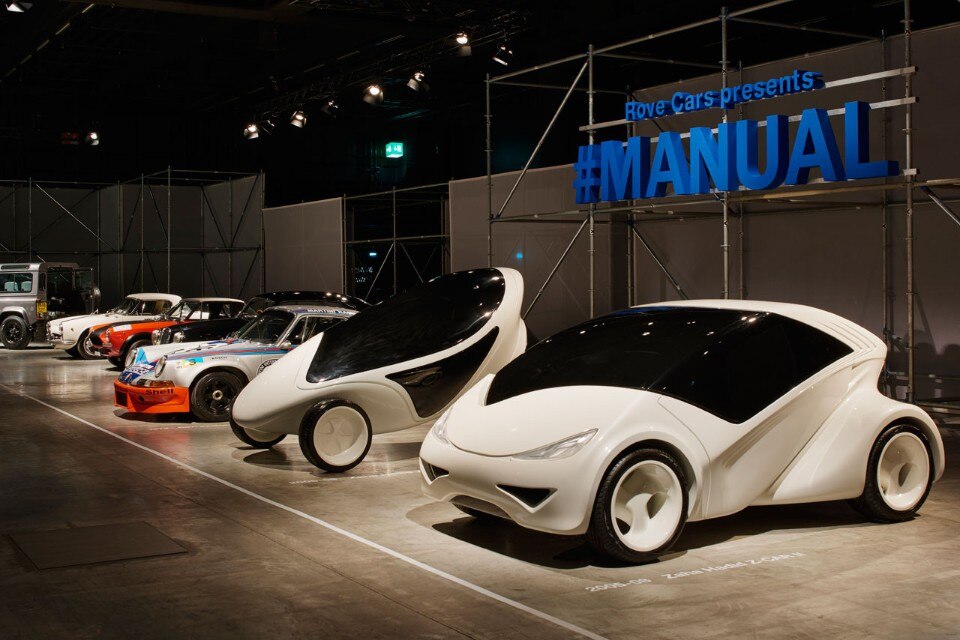 The international design festival meanwhile concluded with a parade of cars gathered together by critic, gallerist, journalist, opinionist and collector Kenny Schachter with the aim of investigating the market of art, design and thus the car, in response to the question "Are cars and furniture art?". Ettore Sottsass taught us that even a simple sideboard can be sensual, so how can an object that lets you run like the wind not be? Aside from questions regarding the system and economics of design, we also simply appreciated "#Manual", the selection presented by Rovecars that went from a Lancia Aurelia B20 GT from 1952 up to a Delta integrale from 1991. Personally, I know more than one person who has parked in their living room a handcrafted motorbike (like the Vyrus conceived and built with the genius of Ascanio Rodorigo, for example) or a car, not necessarily a vintage one. Yes, it has to be a big living room.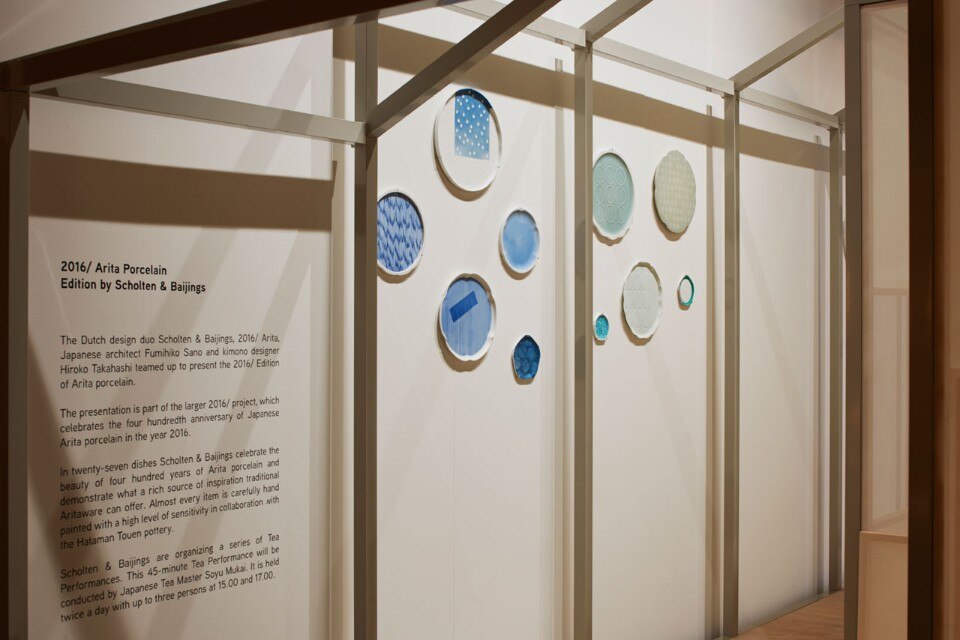 Designs from the present came with ancient rituals. The tea ceremony (in this case presented at the fair by Soyu Mukai) was an unmissable event of singular grace, a powerful and engaging visual and sensory experience that lasted 45 minutes that, for the 400th anniversay of Arita of Japan and their poetic porcelain, accompanies the work of Scholten & Baijings, partners in life and work, with a presentation of 27 pieces as part of one of the designs in the "Curio" section in the fair, a pavilion designed by architect Fumihiko Sano.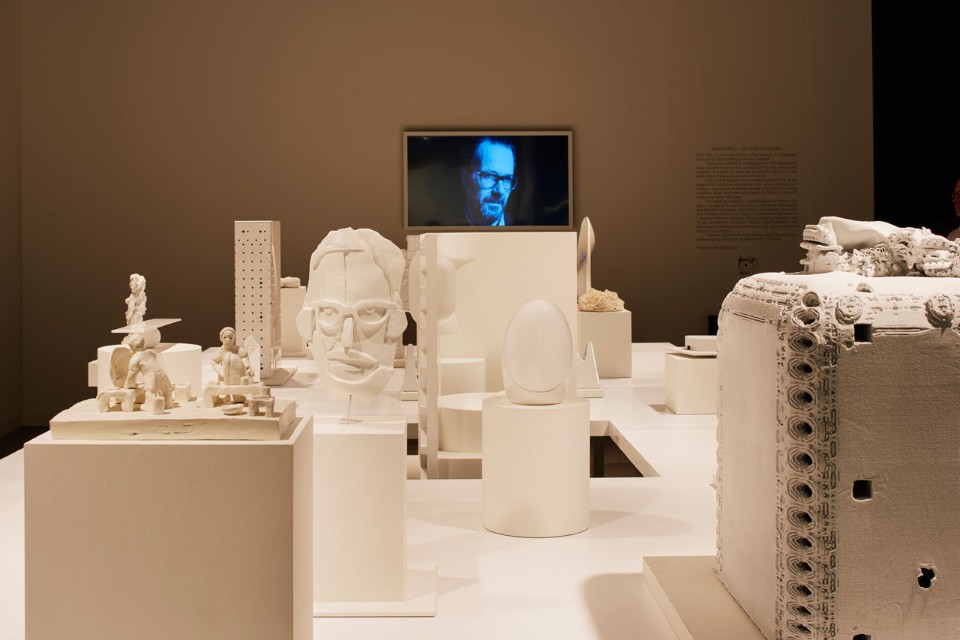 Celebrations are heart-warming good and the historic company Laufen exploited the occasion to commemorate 125 years of activity with a monochromatic design in milky-white, made up of various interpretations on the part of exceptional personalities from the world of art and design; it was celebrated with 17 sculptural pieces created by prominent names including  Patricia Urquiola, Alfredo Häberli, Atelier Oï, Toan Nguyen, Peter Wirz and Konstantin Grcic, all part of the special itinerant project entitled "Milestone – 125 Years of Laufen", curated by Beda Achermann: that launched at the Deutsches Architekturmuseum in Frankfurt before moving on to Milan, Copenhagen, Basel and then onto London and then, in December, to Miami.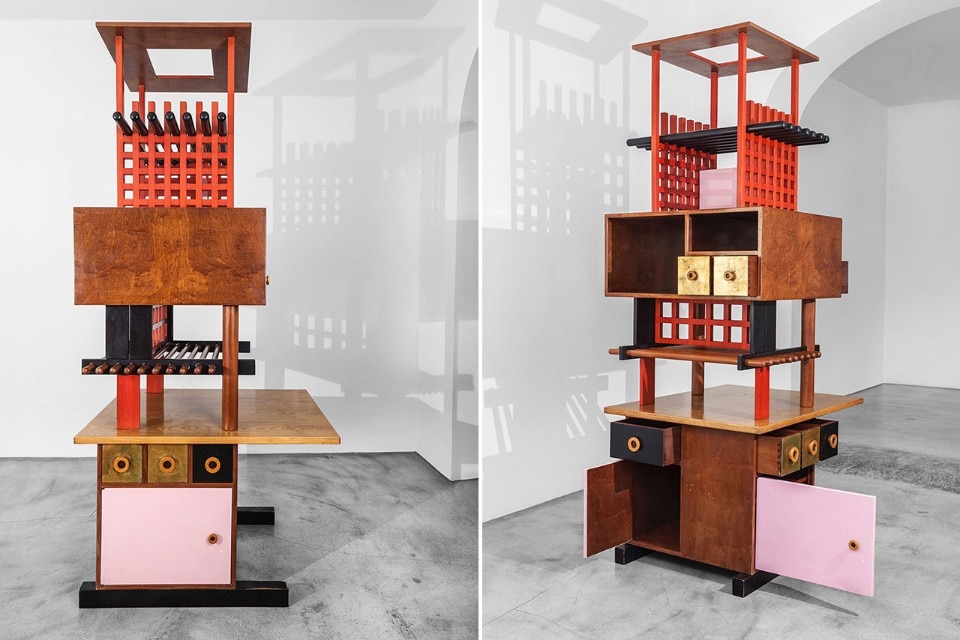 It was impossible not to notice the "Magliana Project" created by Grcic for the Roman Giustini / Stagetti Galleria O. Roma, curated by Emanuela Nobile Mino: an integrated table and chair with a lamp all in ferrocement, presented at the beginning of June in Rome in the only surviving pavilion from the scheme by Nervi & Bartoli (1932), the work of Pier Luigi Nervi. In the same stand, for lovers of Sottsass who are preparing for two major upcoming exhibitions (at the Metropolitan Museum in New York, 21.7–8.10.2017 and the Milan Triennale from 14 September, one hundred years on from his birth), a totem-bookcase (or tower-cabinet) with drawers in exceptional colours. A one-off piece made in 1962 for friend and collaborator at Olivetti, Mario Tchou, an engineer of Chinese origin, this piece has found its permanent home in the collection at the Metropolitan.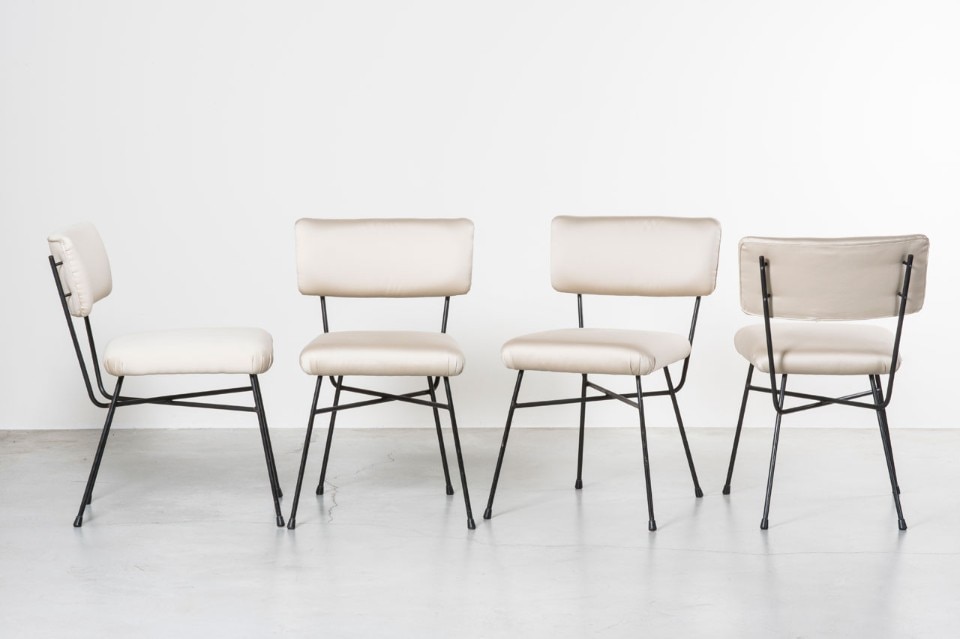 An Asian flavour could also be perceived in the creations of Martian, the first ever collection by Ma Yansong for Galleria ALL, with headquarters at Los Angeles and Beijing. Yansong, founder of the studio Mad Architects has conceived for those who intend (perhaps not tomorrow) to relocate to Mars, a series of fluid and organic decorative sculptures in different materials - from aluminium to bronze - that sit resplendent inside the stand where the light is deliberately kept very low.
Brightness has been provided meanwhile by Swarovski, for the third time sponsors of the "Designers of the Future Award". This year, the three designers selected have also designed together the stand at the fair. They are the Japanese group Takt Project, creators of Ice Crystal, a Japanese-style composition of candelabras and vases, transparent and translucent, complete with white camellias, created with crystal printing, a special kind of 3D printing developed together with Israeli company Micron 3DP and applied for the first time to crystal. With Terrazzo Palazzo, the environmentally-conscious company based in the green mountains of Wattens intends to recycle the crystals that have not passed quality control: a series of modular solids around the perimeter of the installations were made in Italy, in the Verona area.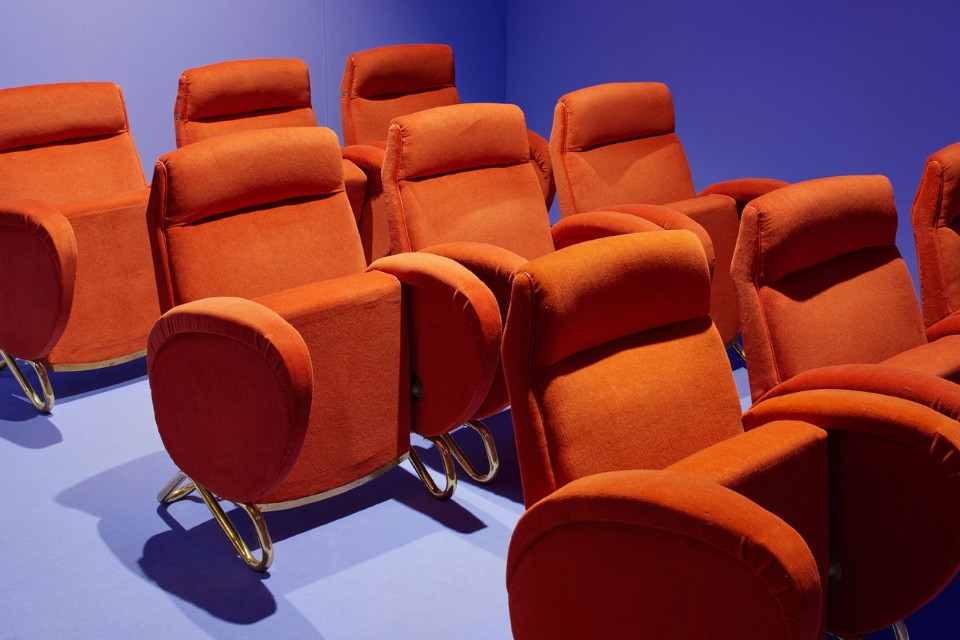 With Cyanometer, Maryan van Aubel, a Dutch designer based in London, looks up and seeks to first document and then bring to life the colour of the sky. She does so by looking at an object from another century, the cyanometer and thanks to a small portion of opaque glass produced by Swarovski, that exploits the energy collected in a solar panel manages to reconstruct the specific blue colour. Portions of crystal of the same dimensions combined in concentric circles become three large circular chandeliers. Also forming a circle are the 1950s chairs and sofas with their typical rationalist rigour by Studio BBPR designed for a private house in Milan and exhibited by Nina Yashar, while the circle appears again with the series of sofas in dark ochre leather and steel structure contrasting with the aqua green with the name of The Vaalbeek Project and is the work of Tomás Alonso for the audacious Belgian gallery Victor Hun Designart Dealer. Also round are the beautiful mirrored pieces by Sam Orlando Miller Stella Velata 1 and Stella Velata 2 created for London gallery Fumi, always a source of extraordinary commissions in search of unusual explorations into materials.