"Everything that fascinates me about jazz music is also what interests me in design: rhythm, sound, contrast, interaction, experiment, improvisation…" This is how Swiss graphic artist Niklaus Troxler, the founder and organiser of the Willisau Jazz Festival since 1975, explains the common denominators of music and design.
His posters and those of many artists plus other iconic designs – microphones, radios, tape recorders, vinyl records, album sleeves, videos and armchairs – are displayed in a crammed exhibition at New York's MoMA.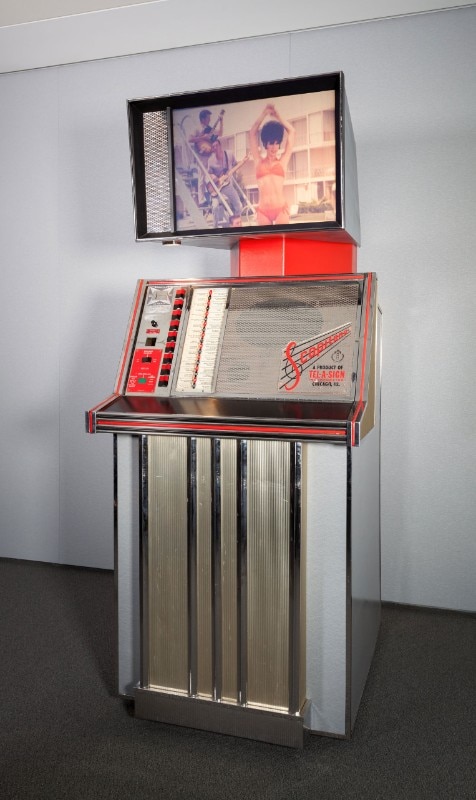 This synesthesia become exhibition entitled "Making Music Modern: Design for Ear and Eye" occupies much of its third floor, in the area given over to architecture and design. Curator Juliet Kinchin, assisted by Luke Bakeré, decided to explore the loving connections between music and design, a relationship consolidated principally in the 20th and 21st centuries and that made music modern.
The multimedia route features five packed sections – "Vibrations to the World", "Visual Music", "Wired for Sound", "Revolt into Style" and "New Sonic Worlds" – with exhibits ranging from cylinder phonographs to song-sheets, Futuristic and Dadaist, punk and cult inspirations, record sleeves and vinyl records as well as Walkmans and armchairs, LPs, video-clips and headphones – for listening to and seeing everything: David Bowie, Britney Spears, graphic art showing rain on a roof or the video of Nina Simone at the Harlem Cultural Festival in 1969.

"Modern design has empowered us to create and explore an unprecedented range of music – comments Juliet Kinchin, "radio, turntable, tape recorder, electric guitar, synthesizer, and boom box have inspired composers and performers to manipulate sounds in new ways. Music has been a model for many avant-garde designers, a starting point for the development of new kinds of spatial and conceptual thinking."
Design – be it of a particular place, e.g. the Sydney Opera House; a poster, e.g. Martin Sharp's Mister Tambourine Man; or musical instruments, e.g. the Fender Stratocaster guitar – has created not only an environment that amplifies the psychological and emotional impact of music but also a collective memory. The dominant technologies of the modern era have influenced the mood and tone of everyday life, firing a passionate debate on themes and flows, a debate made possible today also thanks to side events organised by MoMA.

"I've spent a lot of time thinking about how music—an essentially invisible and immaterial art form - grounds us in the physical world. Without it we definitely lose our bearings. Our whole sense of what music is – how it's performed, how it's distributed, how we listen – is all shaped through design. Yet when we write about design or present it in museums, the importance of music and the sonic dimension of design always tend to be underplayed. This exhibition is all about design that connects sensations of ear and eye, sound and vision. In music it's not just the tune you can hum that matters, but the rest – the accompanying objects, images, textures, and associations."
So, we see enduring icons, including exhibits explaining the 20th and 21st century underground music cultures. From the birth of radio between the two world wars to a more aesthetically focused design, plus objects by avant-garde designers such as Charles Rennie Mackintosh, Lilly Reich, Saul Bass, Jørn Utzon and Daniel Libeskind, and then continuing with the influence of jazz, pop and punk, right up to the design explorations of the 20th century centred on art, technology and perception.
Cult items include the iPod designed by Jonathan Ive in 2001. Initially used as an MP3 player, it exponentially expanded the capacity of the music device. It was smaller, cleaner and more intuitive than any other device of its kind and influenced the quality and elegance of electronic products in general. It spawned the interminable sequence of "i" devices (iPad, iPhone, iWatch), including the iBelieve designed by Scott Wilson.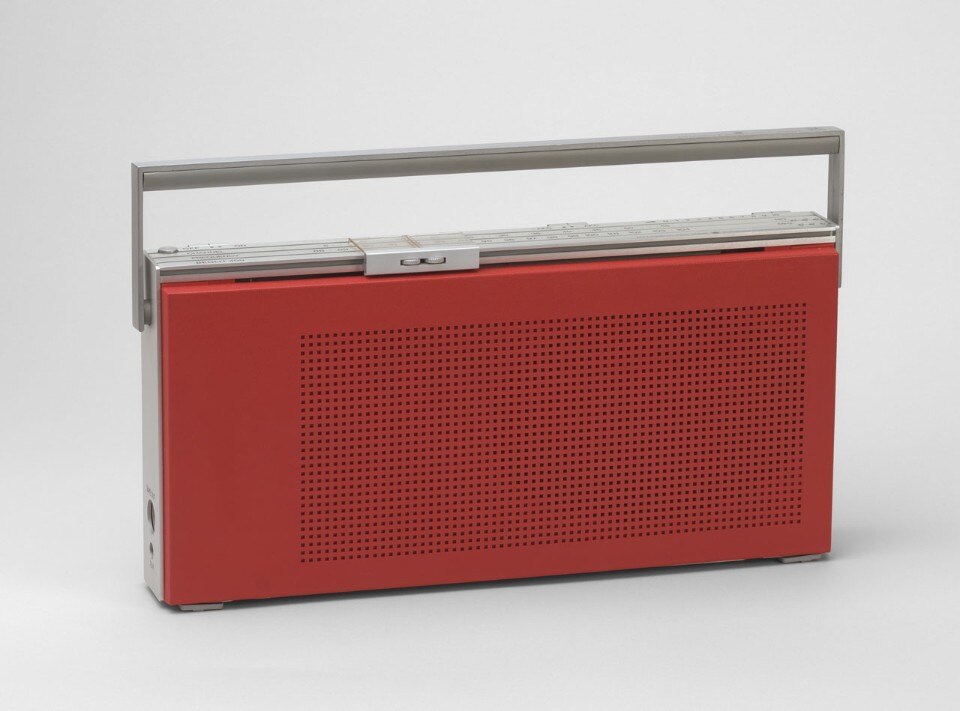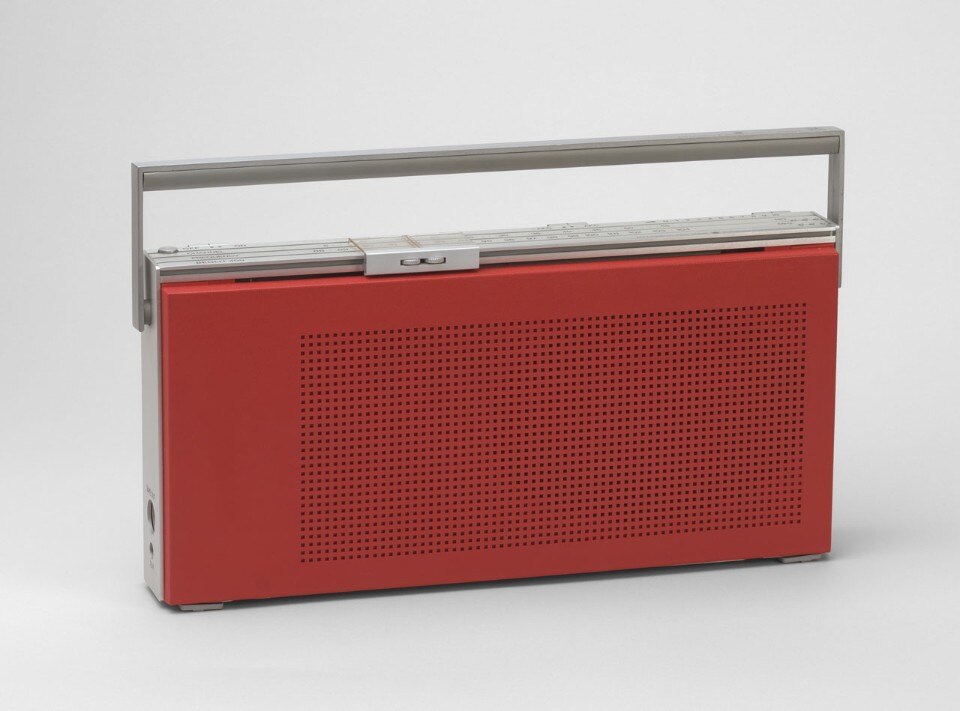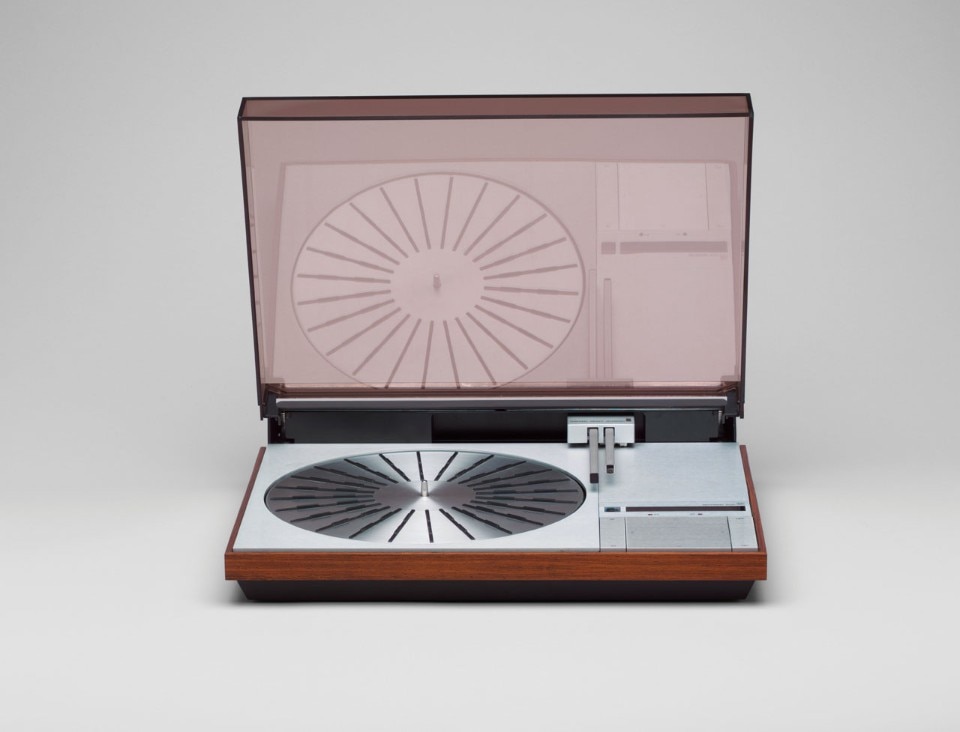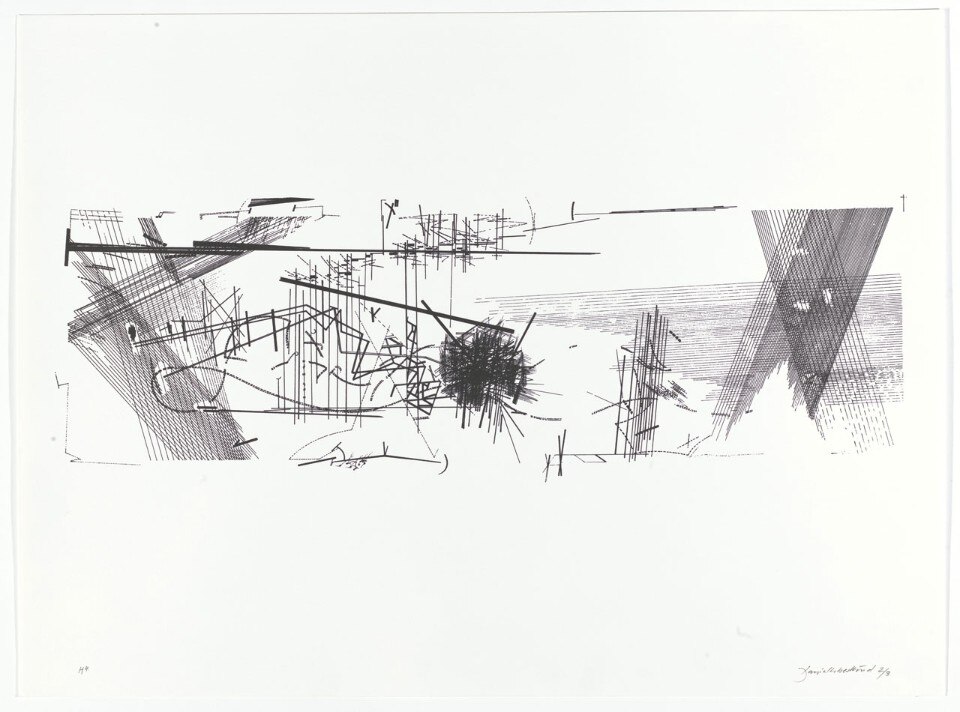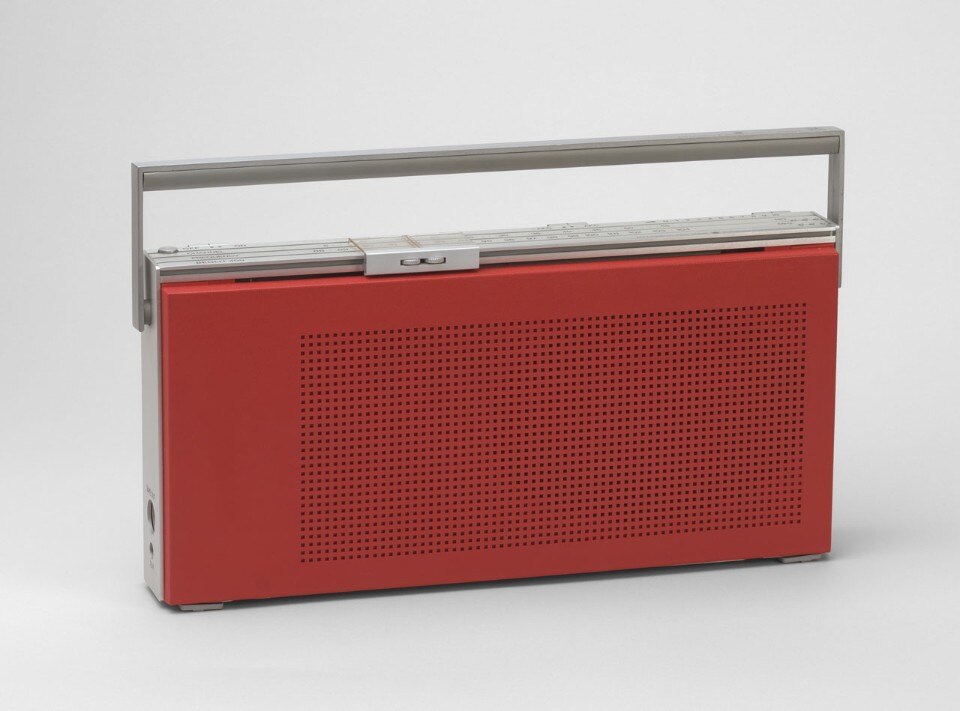 52.1972
Jacob Jensen, Beolit 400 Portable Radio, 1971. Steel, leather, perspex, and electronic components. Gift of the manufacturer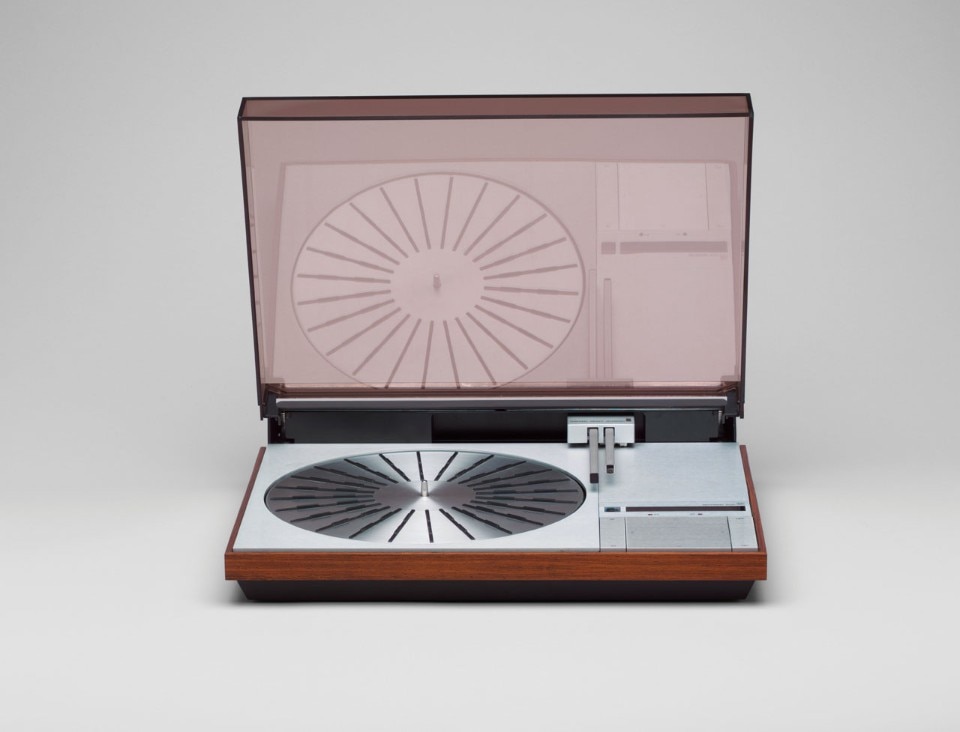 195.1973
Jacob Jensen, Beogram 4000 Record Player, 1972. Rosewood, aluminum, stainless steel, and plastic. 3 3/4 x 14 1/2 x 19" (9.5 x 36.8 x 48.2 cm) Gift of the manufacturer
205.1958
Dieter Rams, Hans Gugelot, Radio-Phonograph (model SK 4/10) 1956. Painted metal, wood, and plastic. Gift of the manufacturer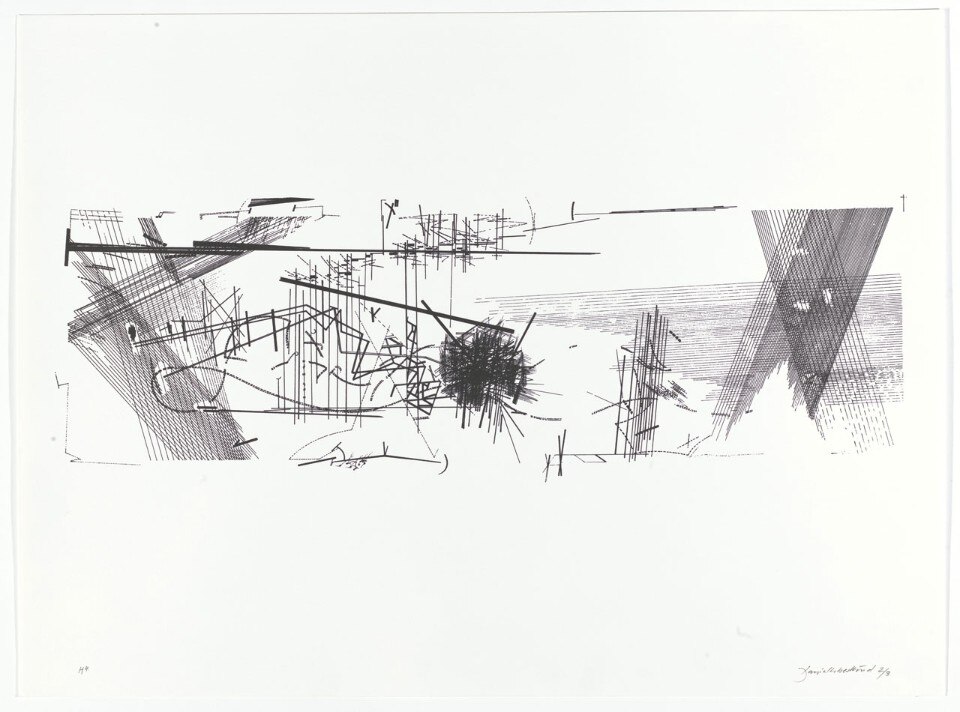 2376.2001.4
Daniel libeskind, Chamber Works: Architectural Meditations on Themes from Heraclitus, 1983. Ink on paper. Andrew Cogan and Rob Beyer Purchase Funds
2376.2001.5
Daniel libeskind, Chamber Works: Architectural Meditations on Themes from Heraclitus, 1983. Ink on paper. Andrew Cogan and Rob Beyer Purchase Funds
The 1937 Sparton 558 Sled Radio designed by Walter Dorwen Teague could not be absent; after all, it turned radio into big business. With its fins and mirrors, it epitomises the kind of industrial design abhorred by MoMA curators of the 1930s and 1940s for having the nerve to prioritise showmanship over function.

The exhibition includes Braun's LE 1 electrostatic speaker, designed by Dieter Rams in 1960.  This stood out for its large, light membrane. Become synonymous with clarity of sound, it fully embodied the philosophy of the German designer who worked for Braun for 40 years. The Apple lineage, particularly Steve Jobs and Jonathan Ive, will forever be indebted to Rams and his "less but better" philosophy.

Prominently on show is also the Scopitone, a forerunner of the MTV generation. Created in France in the 1950s and introduced to the American market in 1969, this jukebox played the short films produced to accompany songs. Its sad demise was brought about by the advent of colour television and a failure to integrate with the music industry.

Blow is another cult piece featured, having made a swift entry into the history of music and design. This low-cost, inflatable armchair in transparent PVC was designed by De Pas, D'Urbino and Lomazzi in 1967. It was, by no coincidence, published in the Zanotta catalogue in the same year as Plastic Fantastic Lover was released, a symbolic song by psychedelic rock pioneers Jefferson Airplane.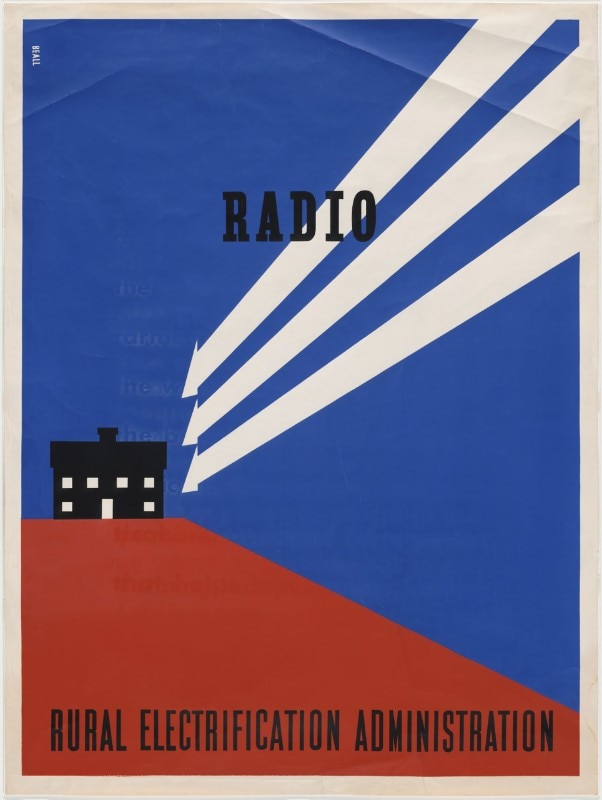 The most revolutionary of all the revolutionary items is the Fender Stratocaster, the most popular electric-guitar model in memory with a solid body (a guitar with no soundbox), three pickups (the electric devices that transform string vibrations into an electric impulse) and a light ergonomic form that plays even the highest notes.

A wall of undying hits has also been set up for eternity, displaying everything from the sleeve of the Sex Pistols' Never Mind the Bollocks to that of Clash's London Calling and Andy Warhol's irresistible Sticky Fingers sleeve for the Rolling Stones.