"A Place Called Home" brings to life the ideas of four highly acclaimed designers who have been invited to create their own interpretation of home. The four designers, Jasper Morrison, Patternity, Raw Edges and Studioilse presented a personal vision of a room.
The four "homes" appear similar in construction from the outside though each has its own individual exterior identity, hinting at the creative interiors which range from a room which expands and contracts to the home of a pigeon fancier.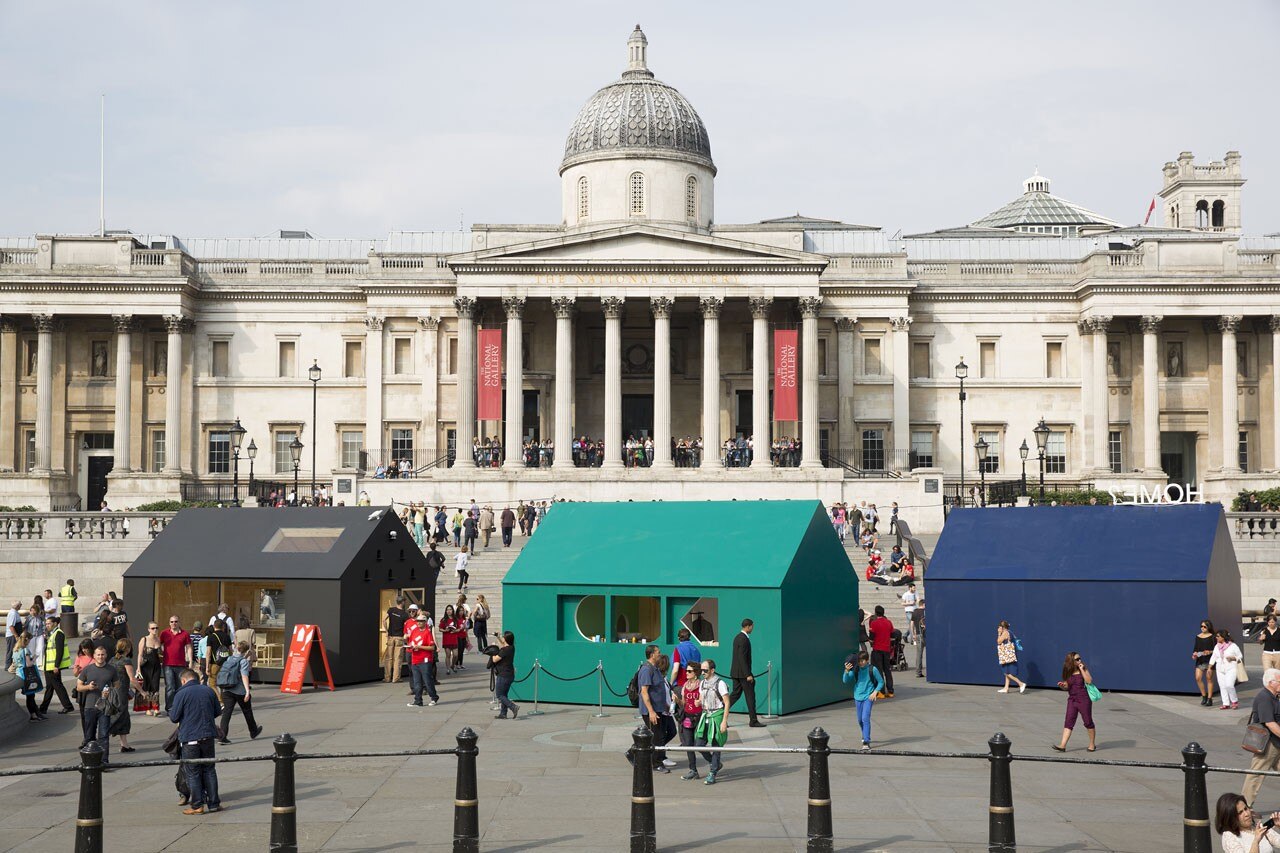 Jasper Morrison created an amusing home based on a pigeon fancier's house, "because who else would choose to live in the middle of Trafalgar Square?" he says. Morrison used this fictional character to illustrate a vision of a simple, ordered interior as the habitat for a person dedicated to uncomplicated pleasures.
Set amongst the minimal designs of Morrison's furniture, the pigeon fancier's hobby paraphernalia is evident throughout the interior with curious objects, pigeon portraits and a dovecot mounting on the facade of the house. The small building is complete with external perches and roosting boxes for the birds.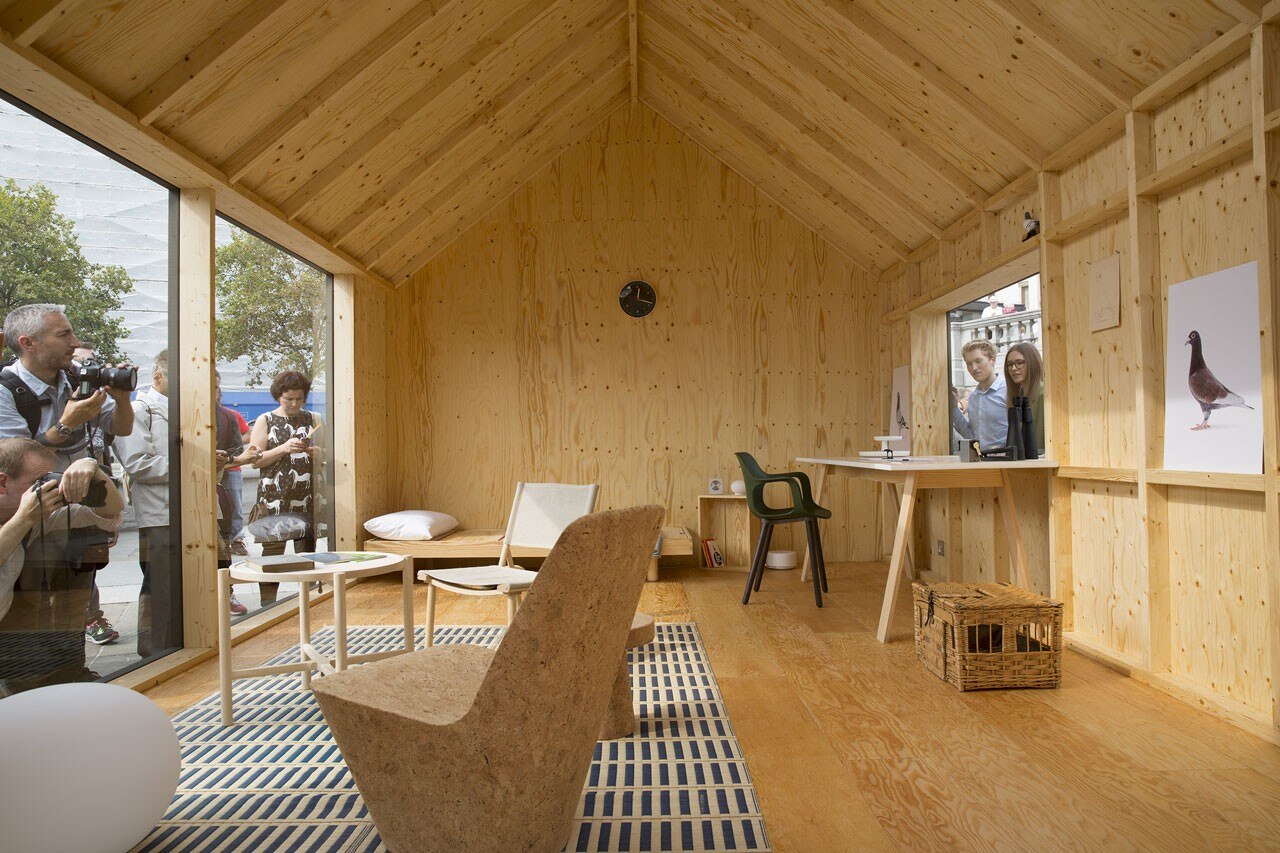 Raw Edges created an interior which has the ability to transform its internal space to create different rooms within a home at different moments. Using a movable archive system as their inspiration, Raw Edges' playful design creates a space that is versatile and surprising. With the turn of a handle on one of the three separate panels, accessible via a single veranda, rooms can be 'opened up' to reveal the interior spaces; bedroom, living room, kitchen and bathroom – as they are needed. The design shows how, with limited space and an imaginative approach, it's possible to make the most of even the smallest living area within a densely populated city.
A central pendant light acts as one of the defining features in each room and sole light source. Clever concertinas for the bed and lounge hammock fold away as other rooms are revealed. Whimsical details include a showerhead that doubles up as a shelf for the kitchen. Decorative elements such as wallpaper and curtains have been transformed from each other to change the atmosphere from room to room.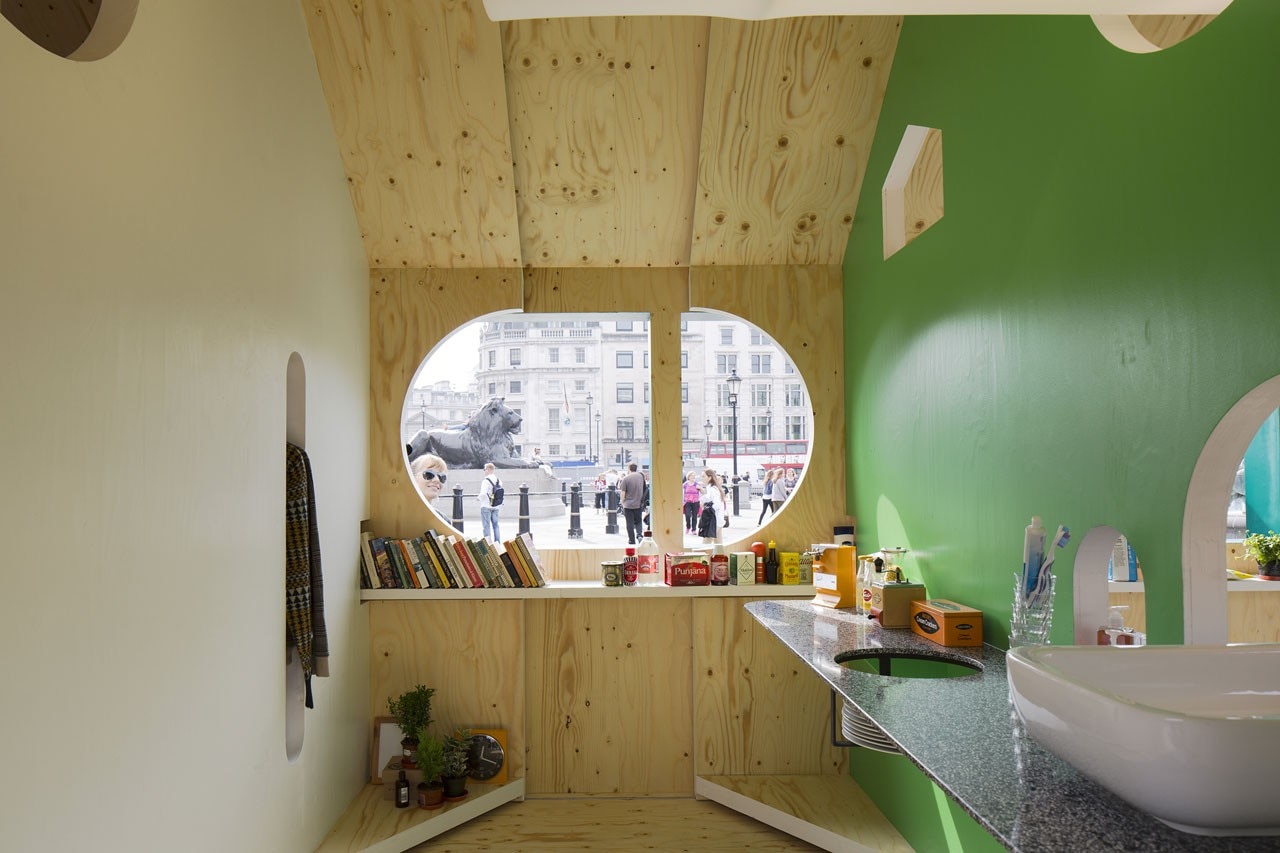 Ilse Crawford and her design company, Studioilse, created a space that challenges visitors to respond to the questions of what home means to them. Referencing daily home rituals, Studioilse has designed a space that elevates the mundane yet comforting aspects of home life in a playful and poetic way.
Visitors hear a soundtrack of background noises such as a kettle boiling, doors slamming, cutlery rattling; through openings in the house, visitors also catch the smell of home, a bespoke fragrance being developed for the project by the studio together with fragrance expert Azzi Glasser. Two of the walls show film projections that project images of household objects and rituals that take place throughout the day in every home, spanning all cultures and social spectrums. On the floor of the house there is a question: "What does home mean to you?" Visitors can respond via a live twitter feed to share their own ideas.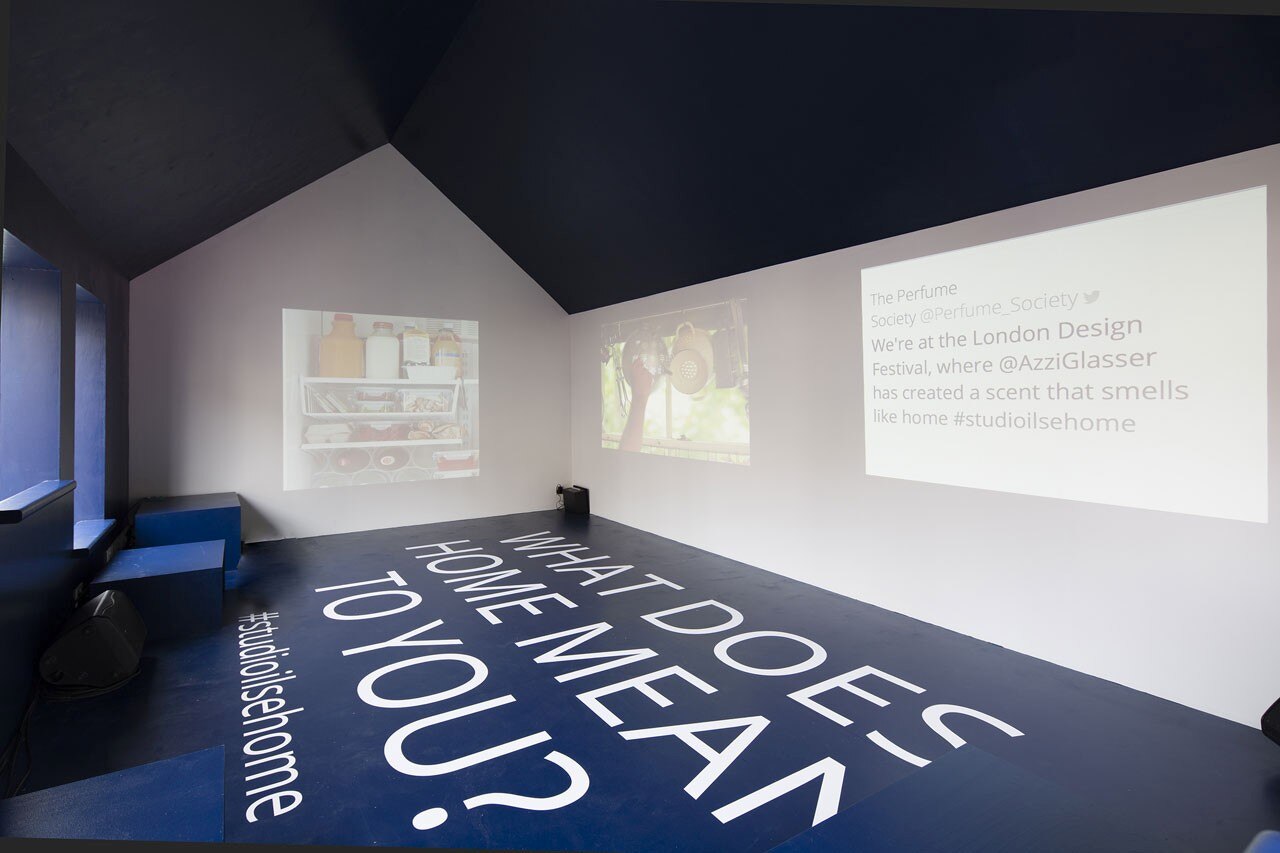 Patternity created an installation that is both visually striking but also digs beneath the surface of pattern to tell worthwhile stories about the world around us.
The interior of the house is occupied with a trio of giant kaleidoscopes that symbolically reflects the world around us through repeated pattern. Cut through the structure, each kaleidoscope uses the fundamental building blocks of life; circles, lines, triangles and squares to create an interactive installation that the public can peer into and play with.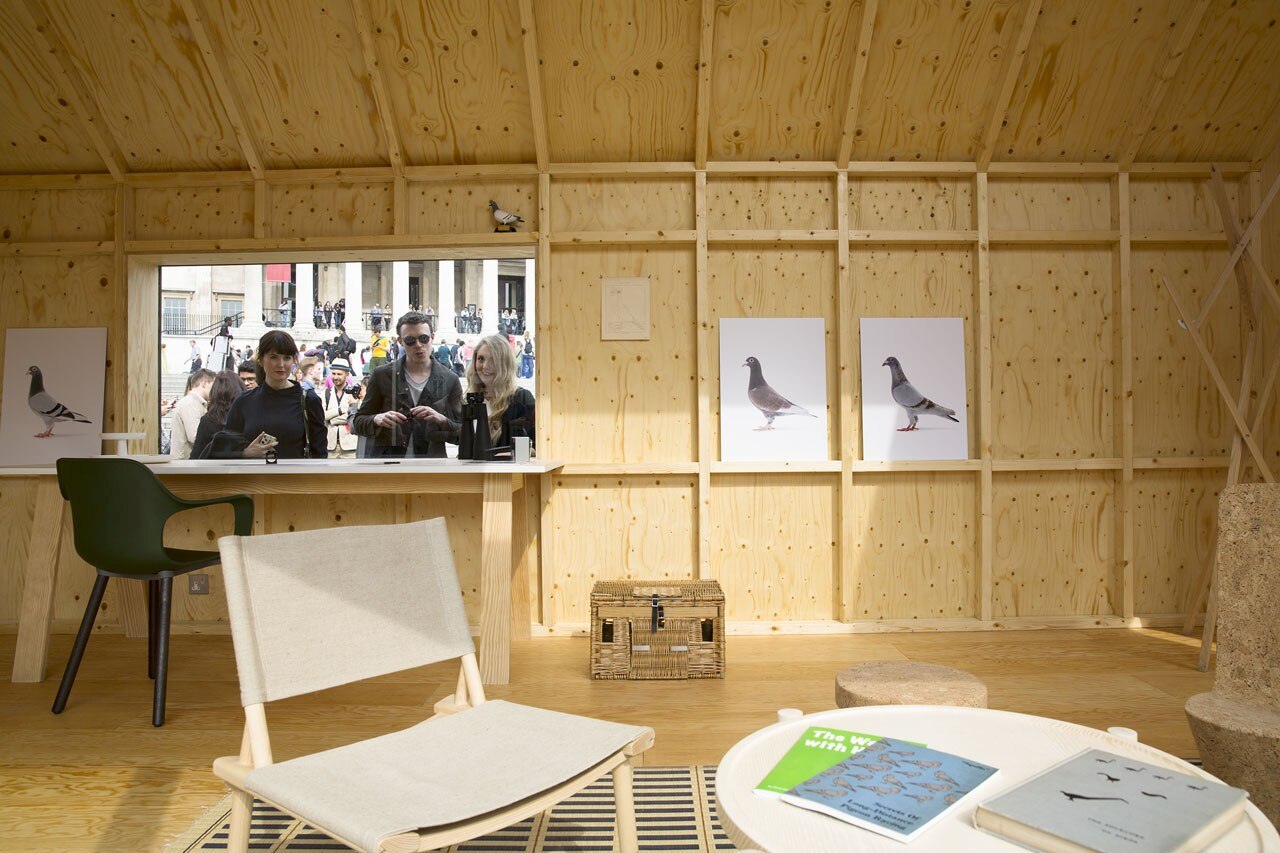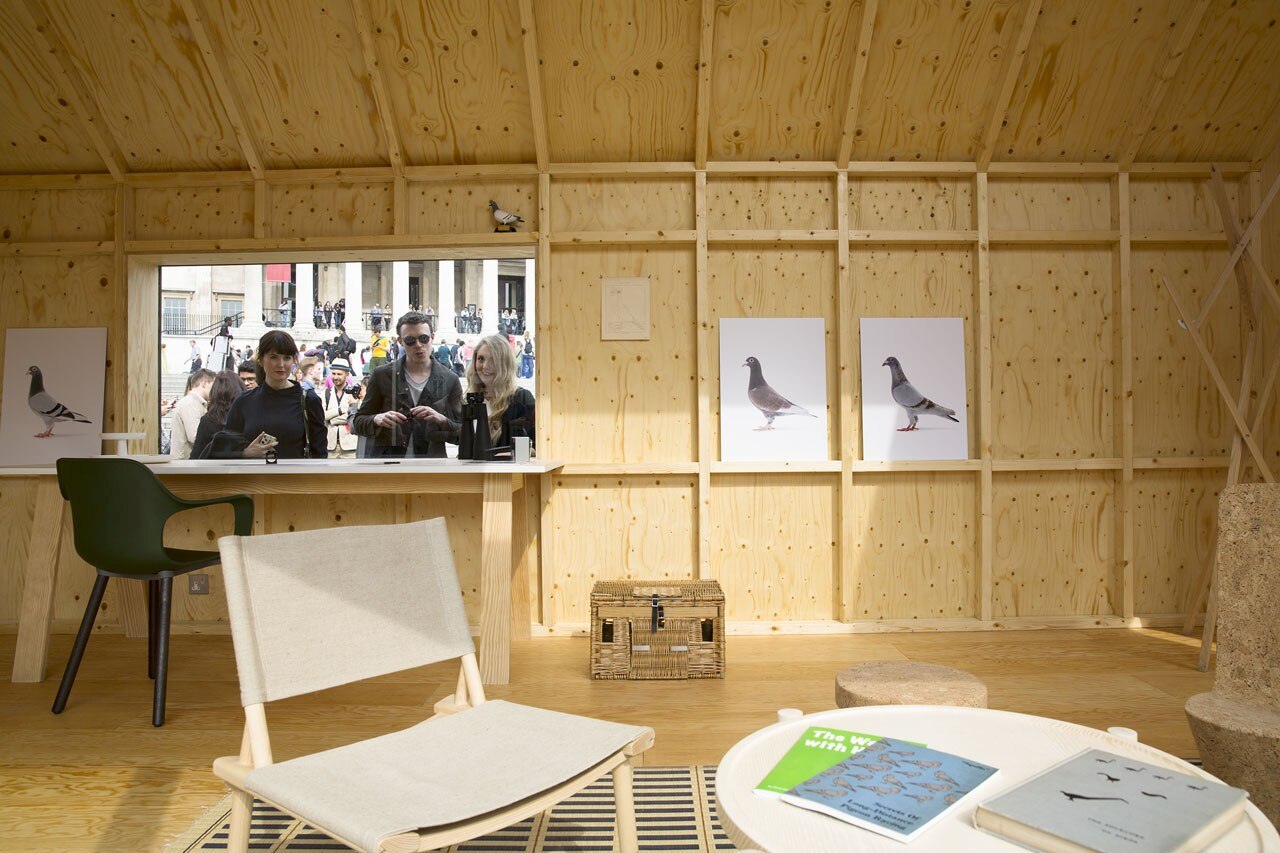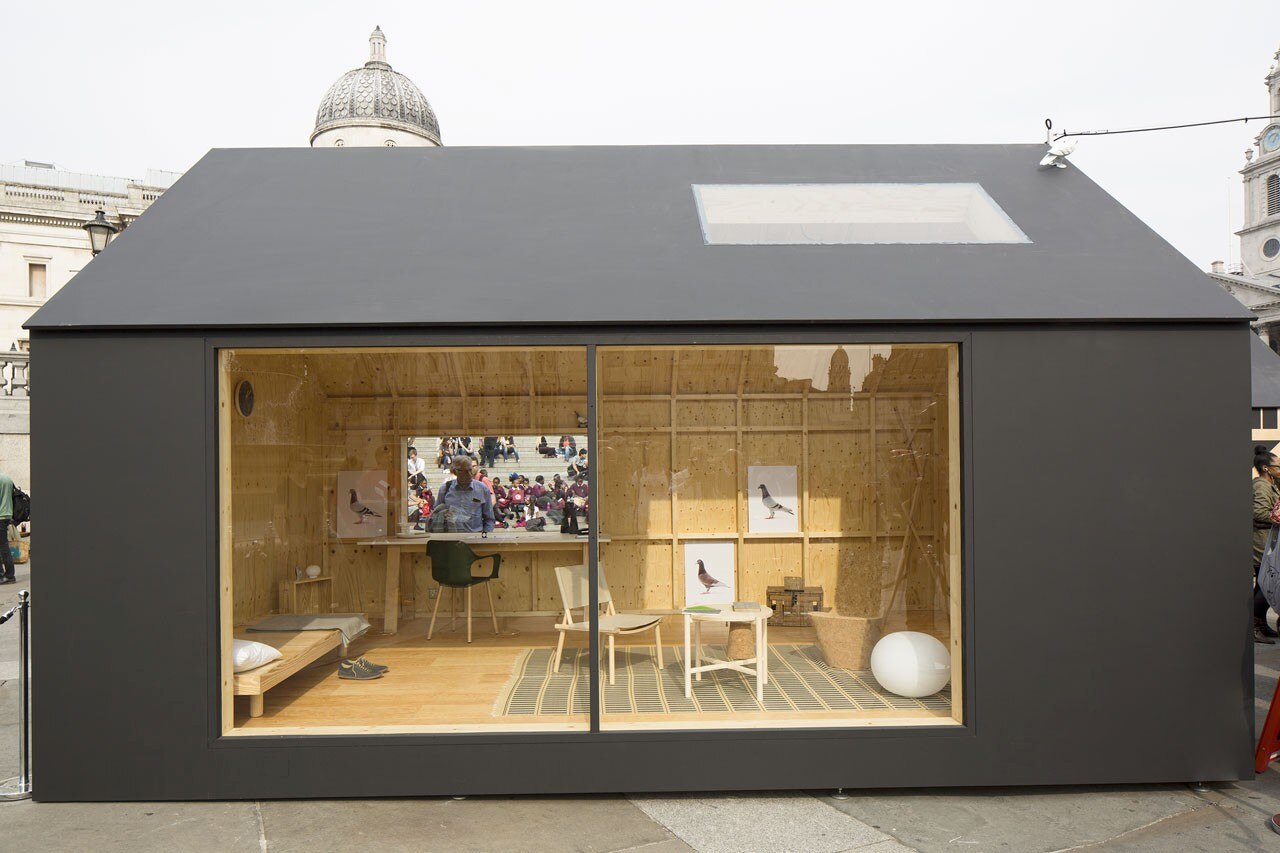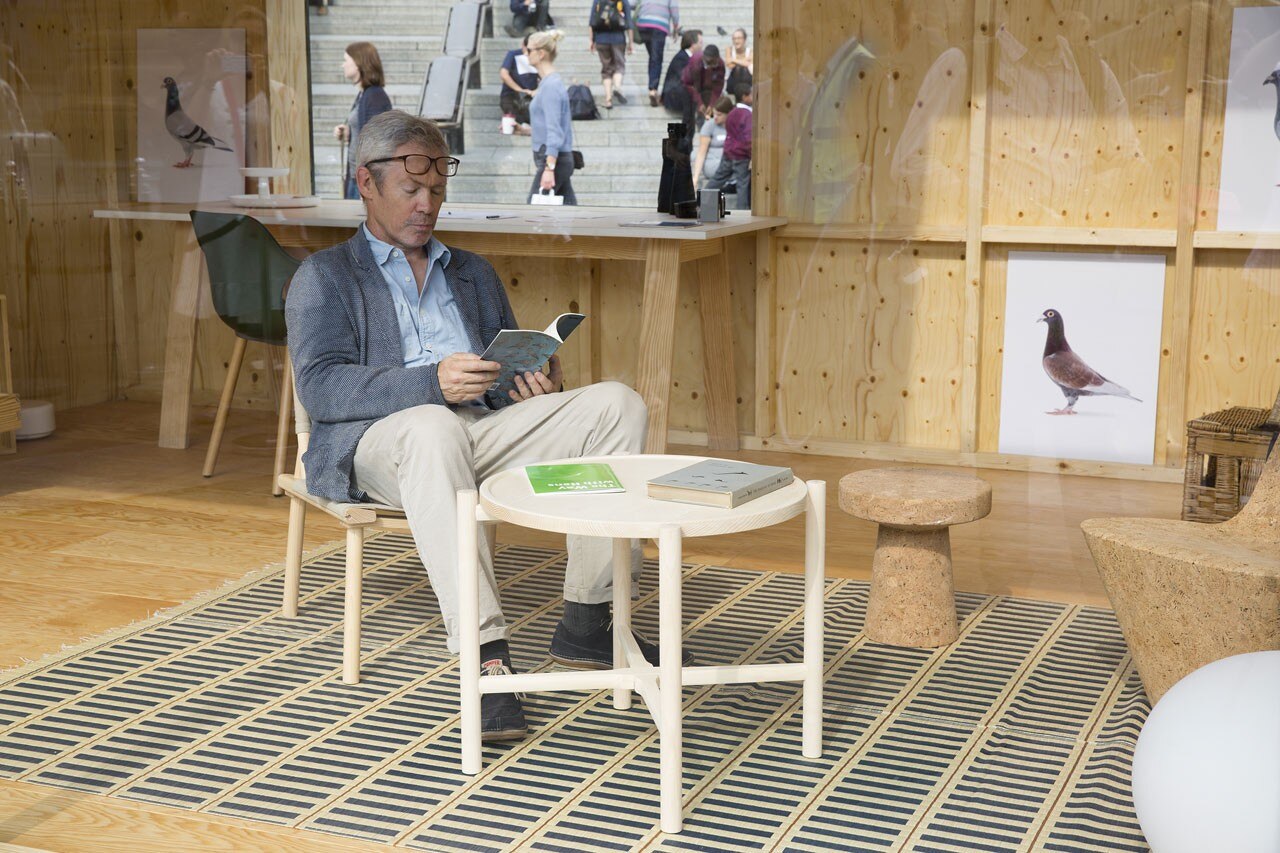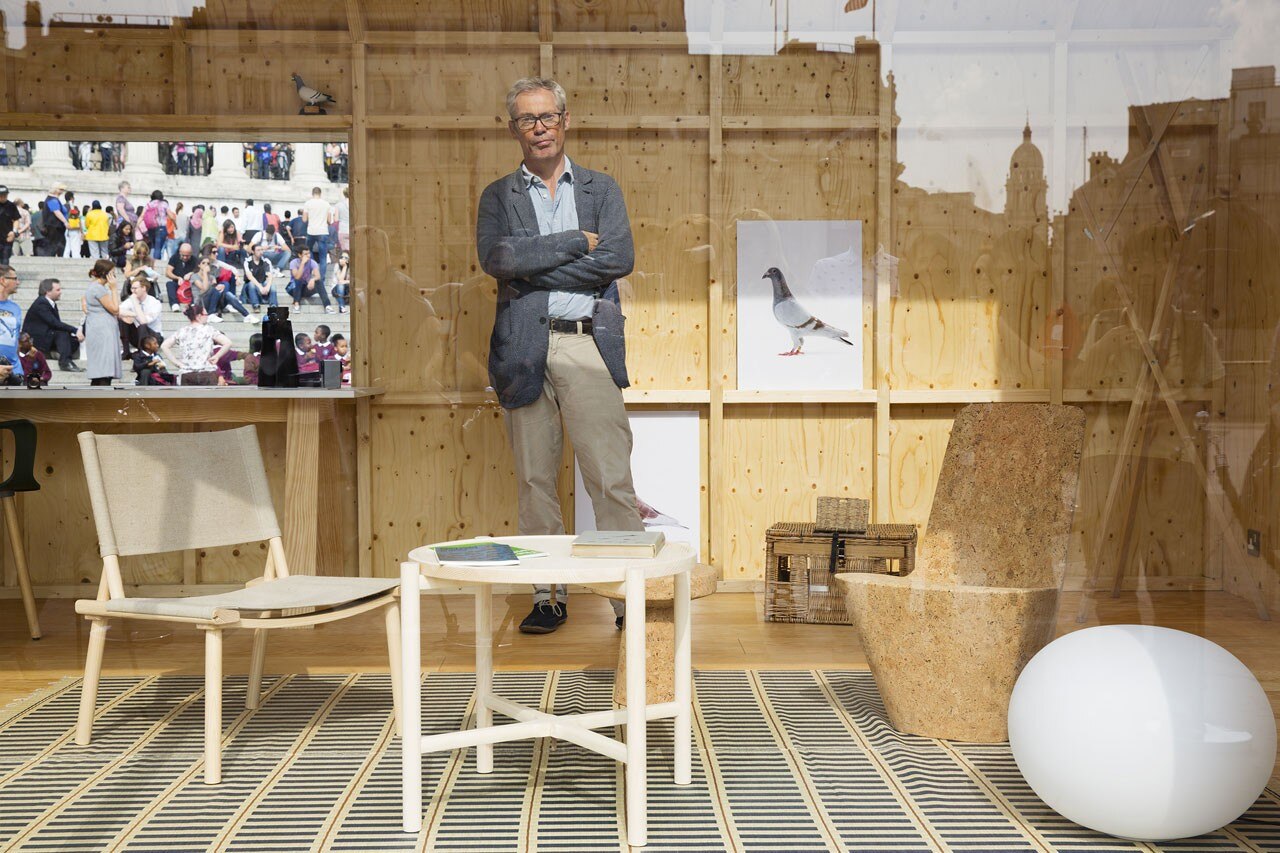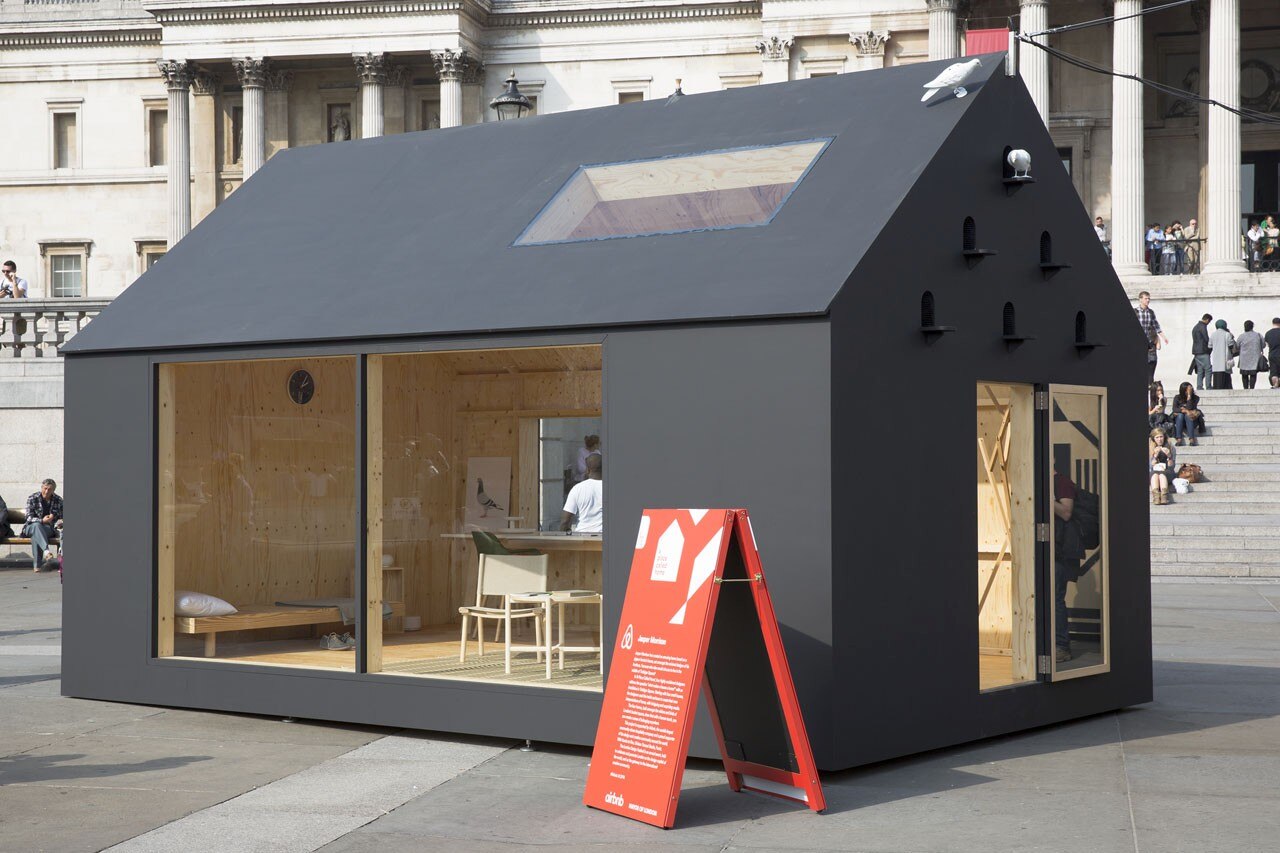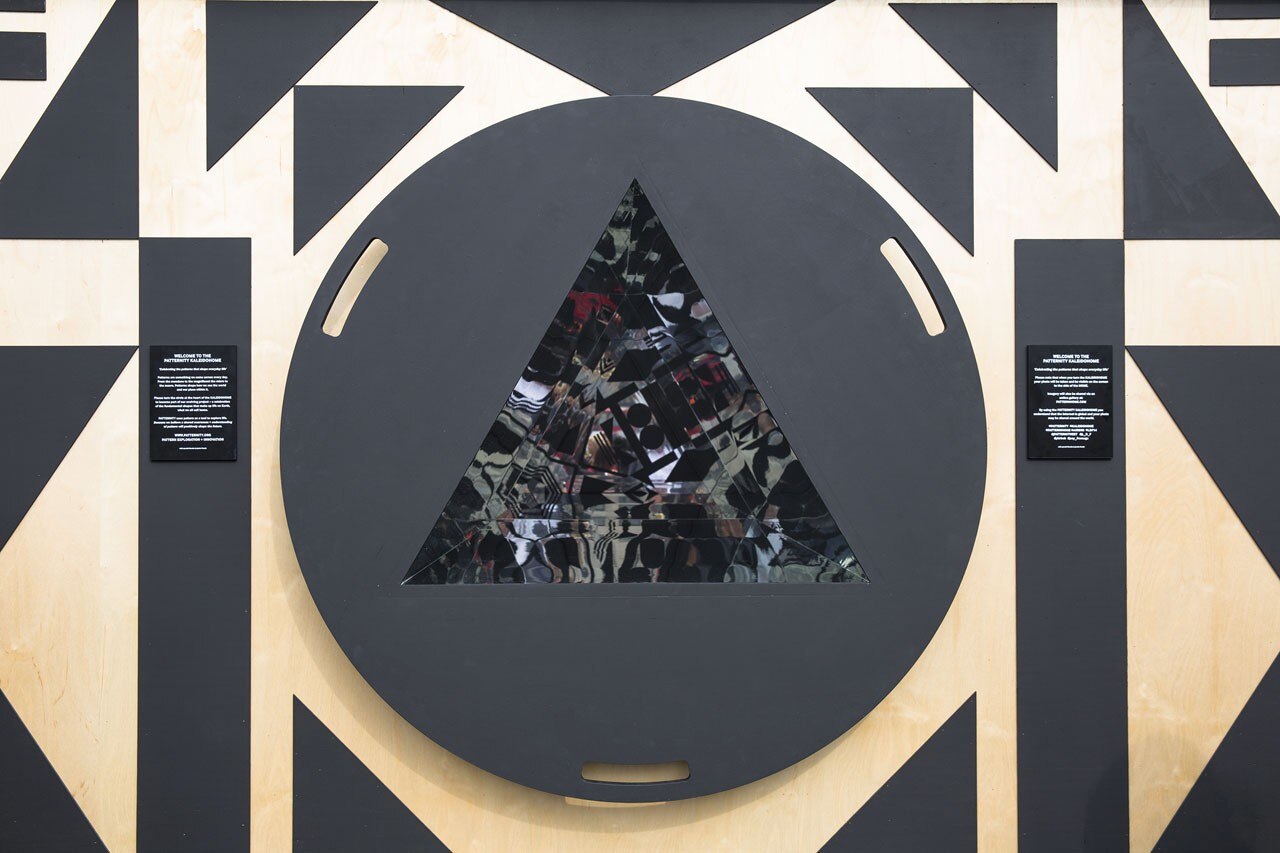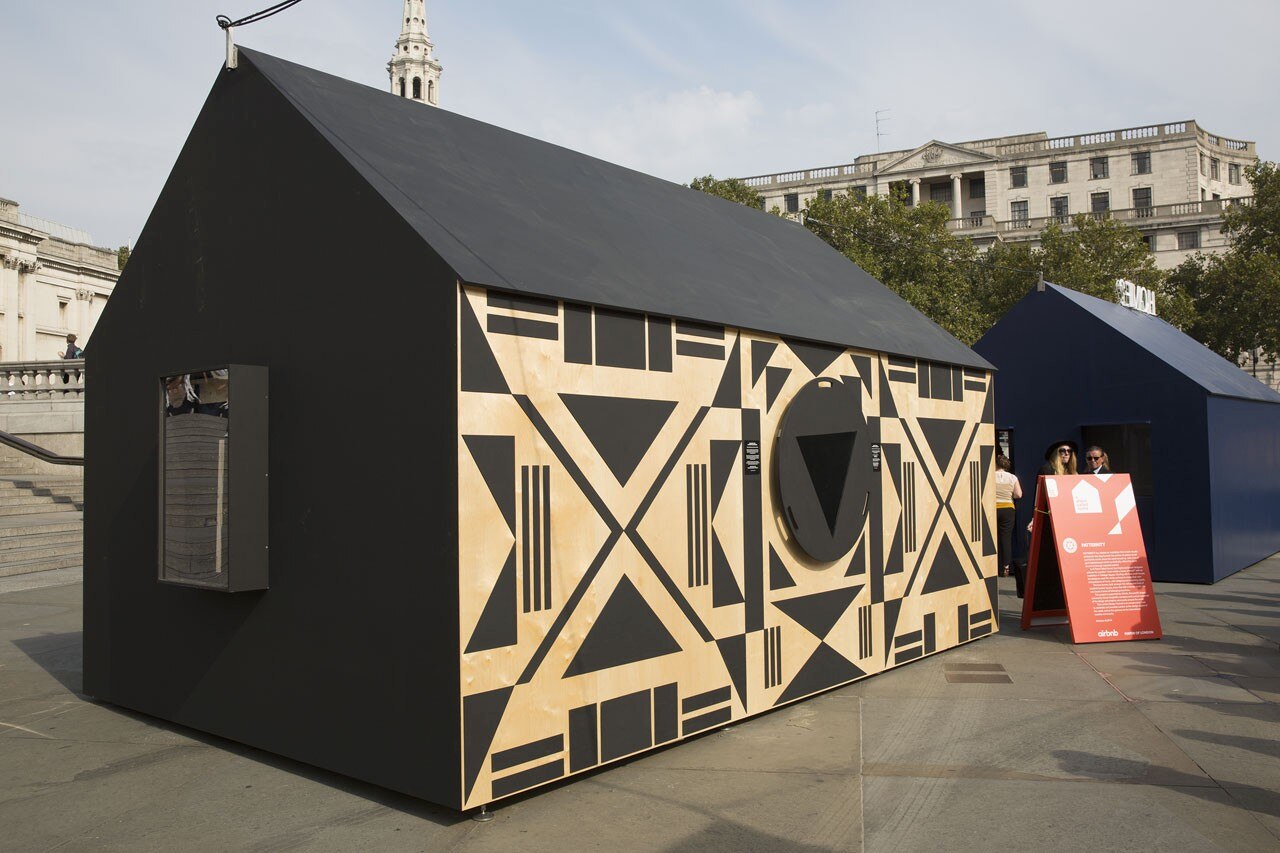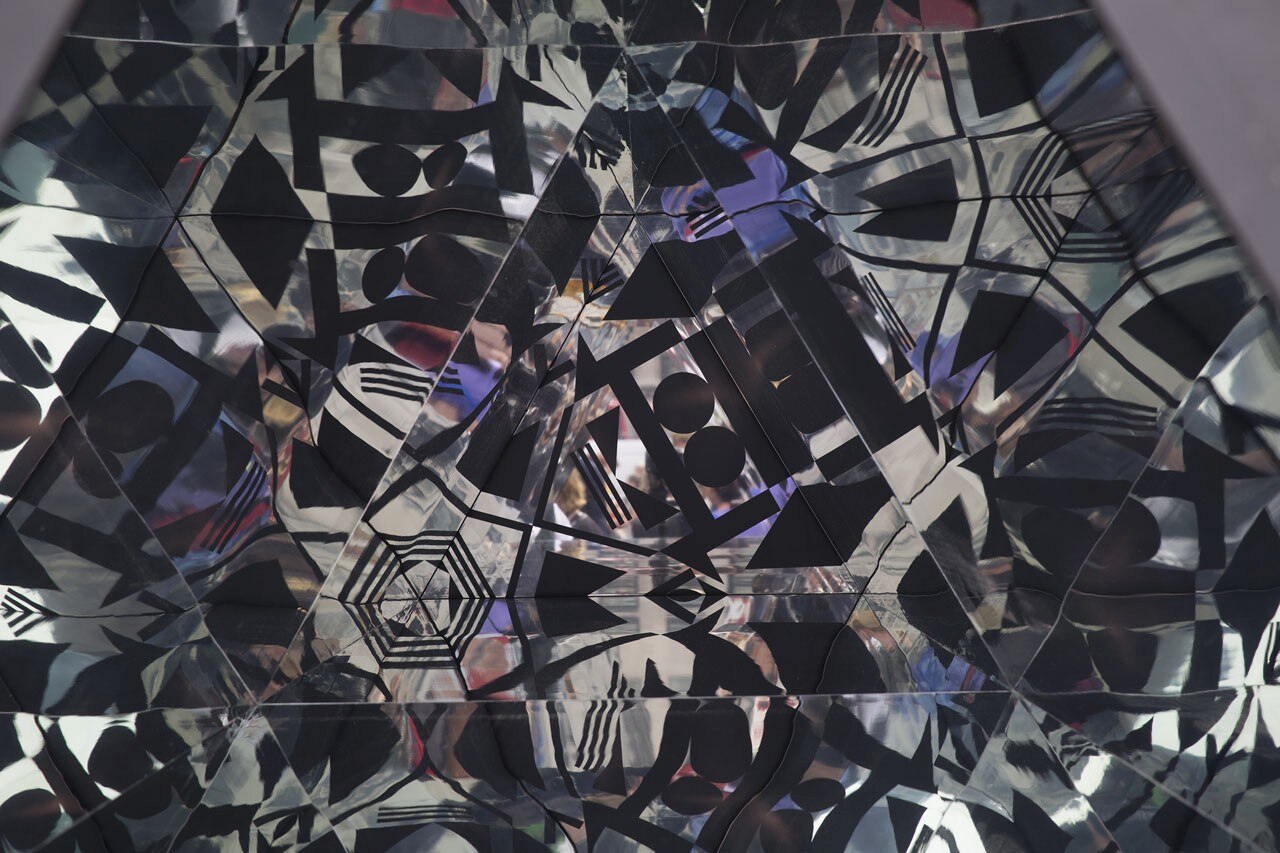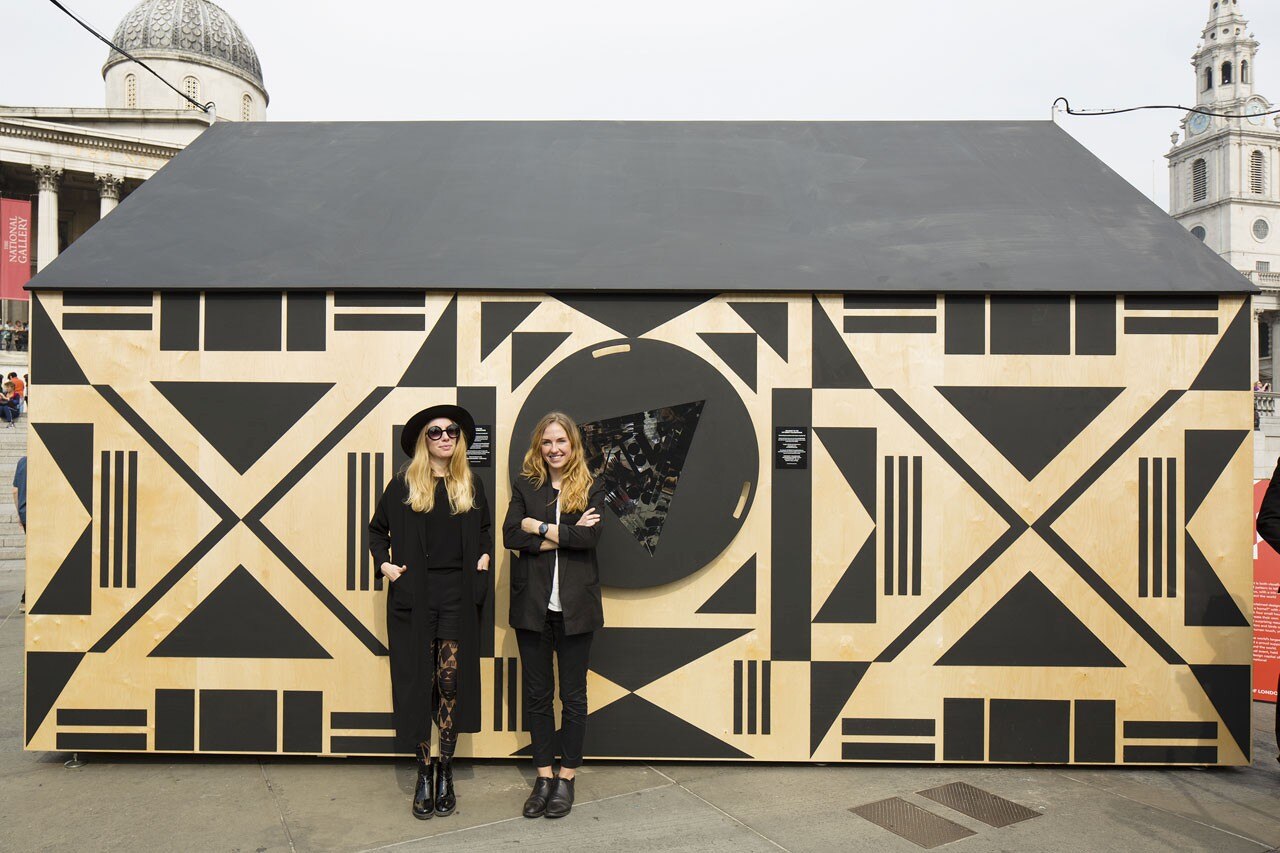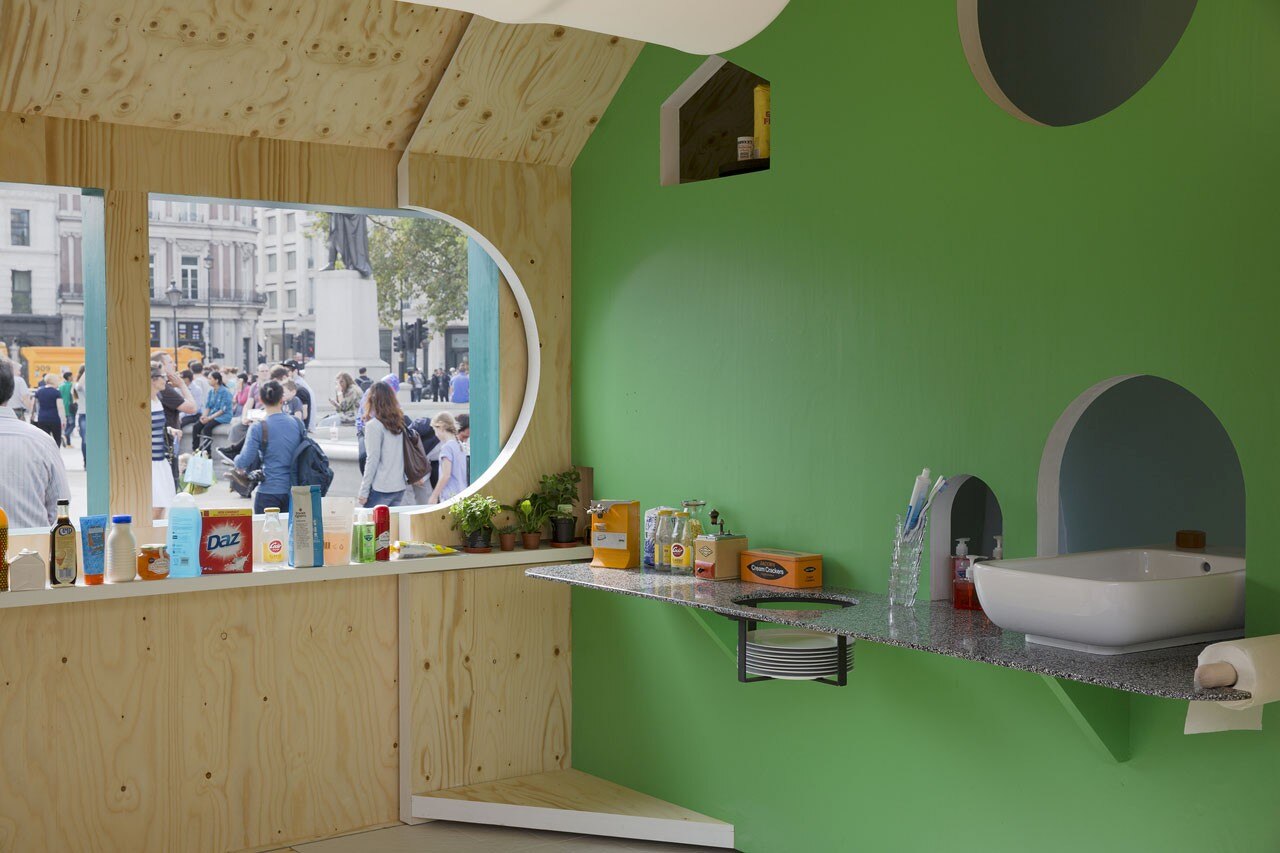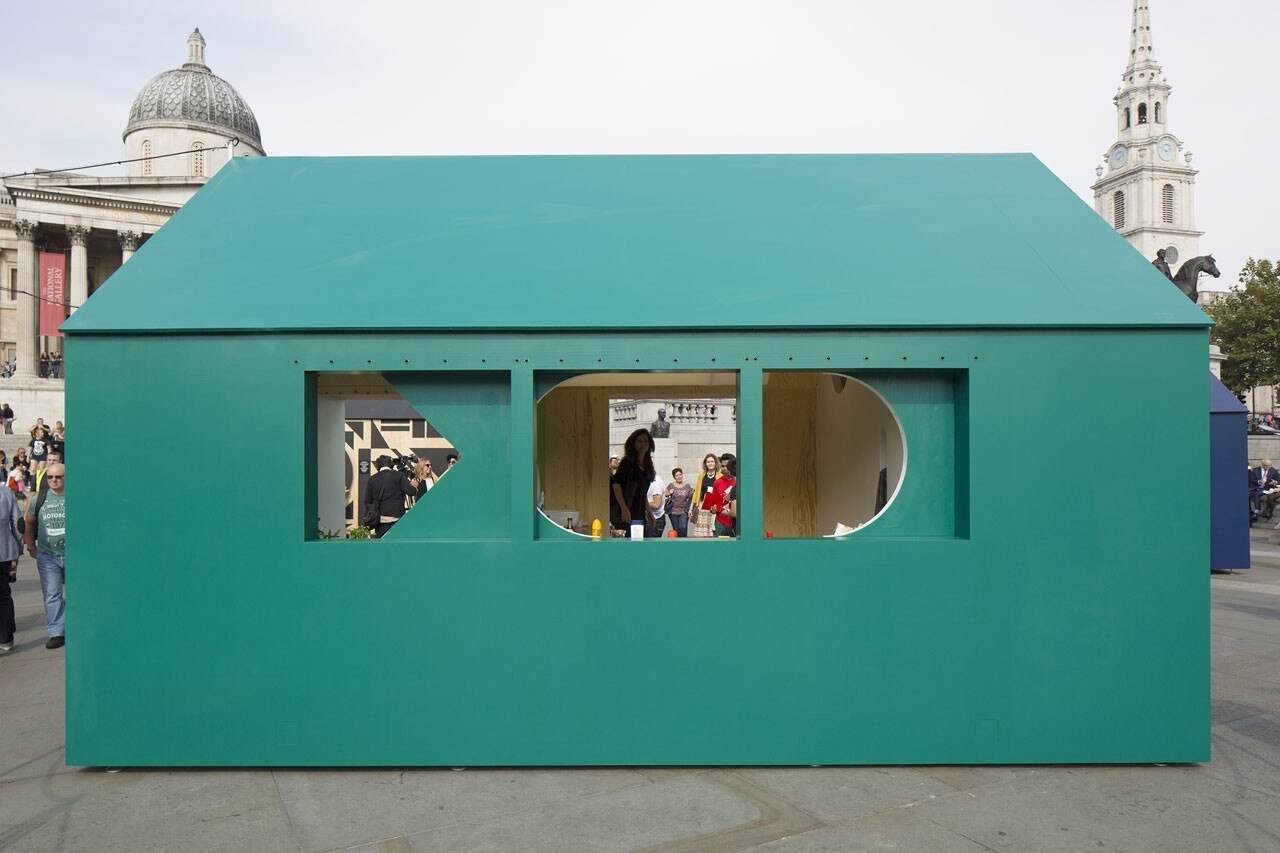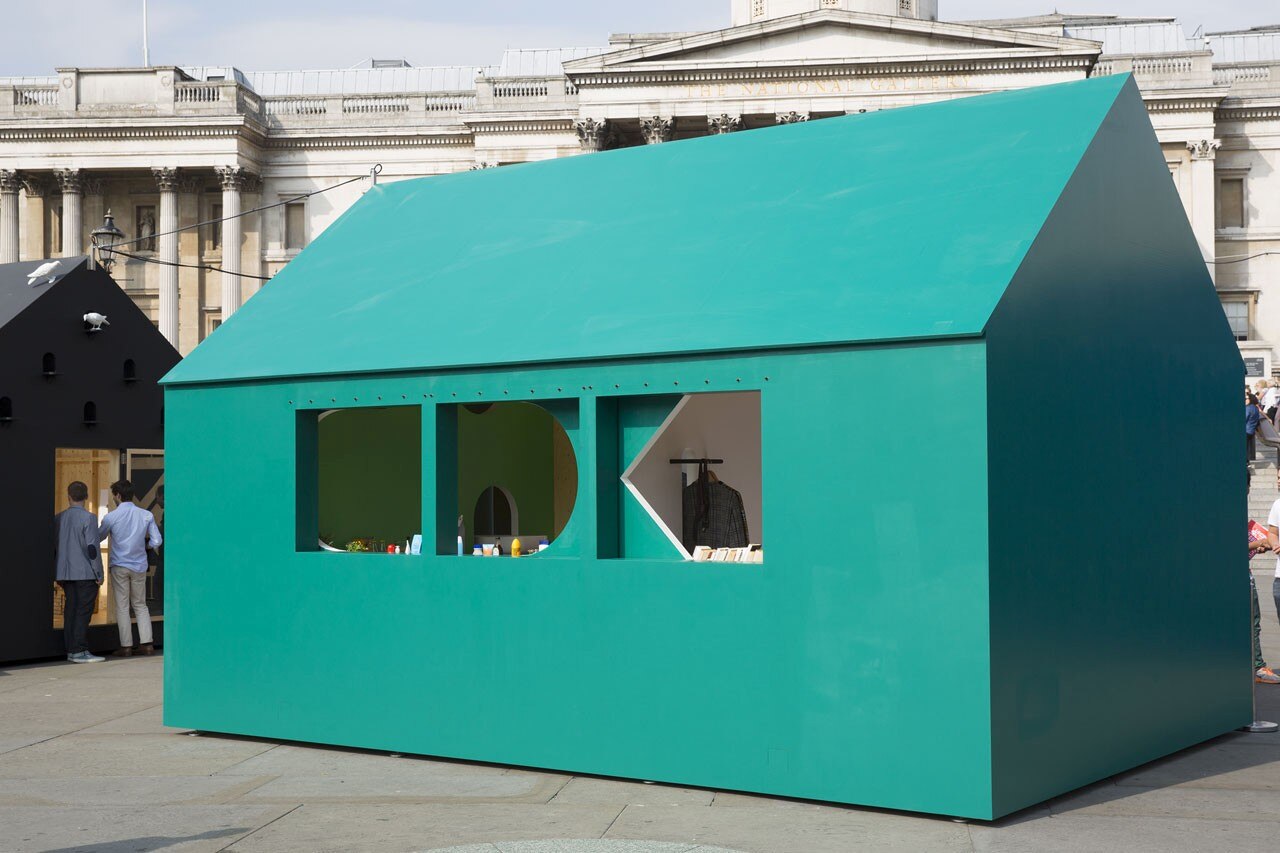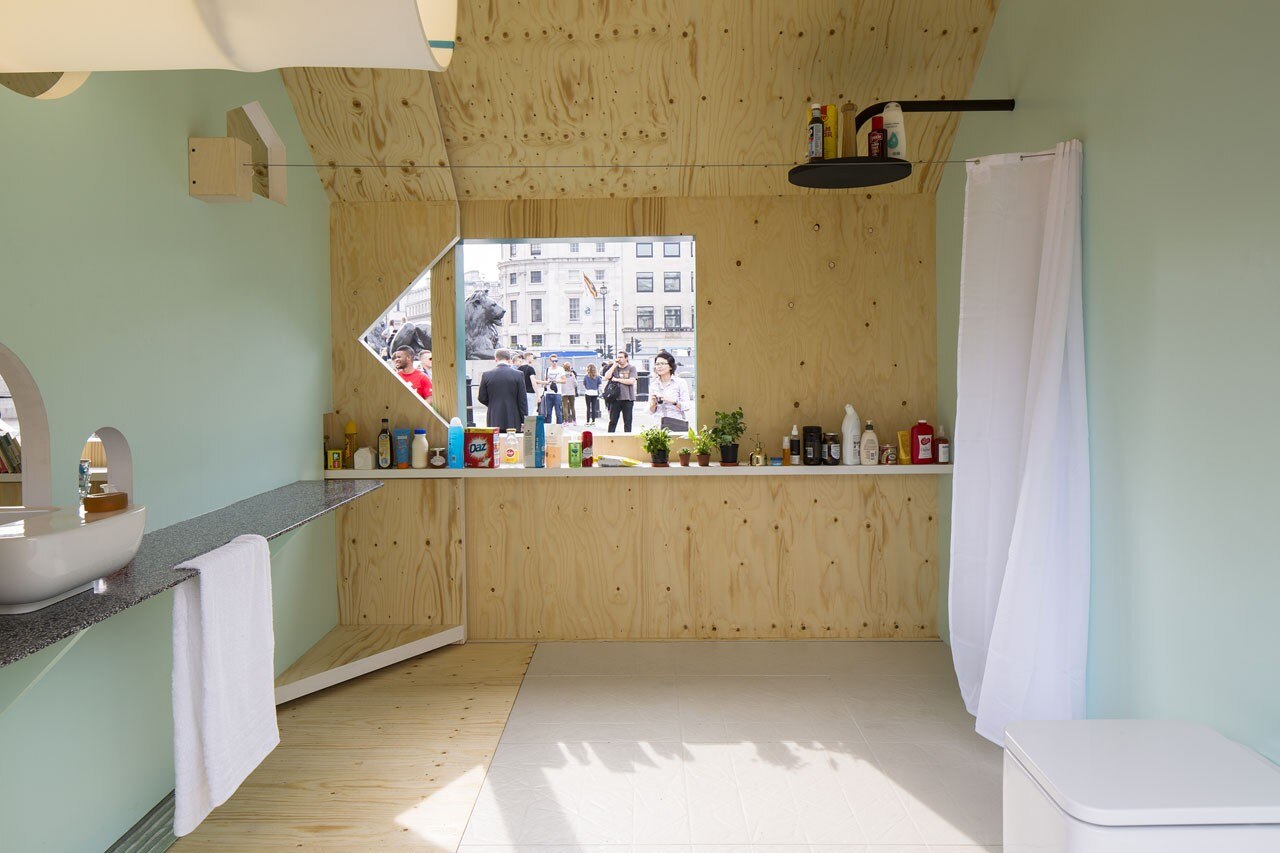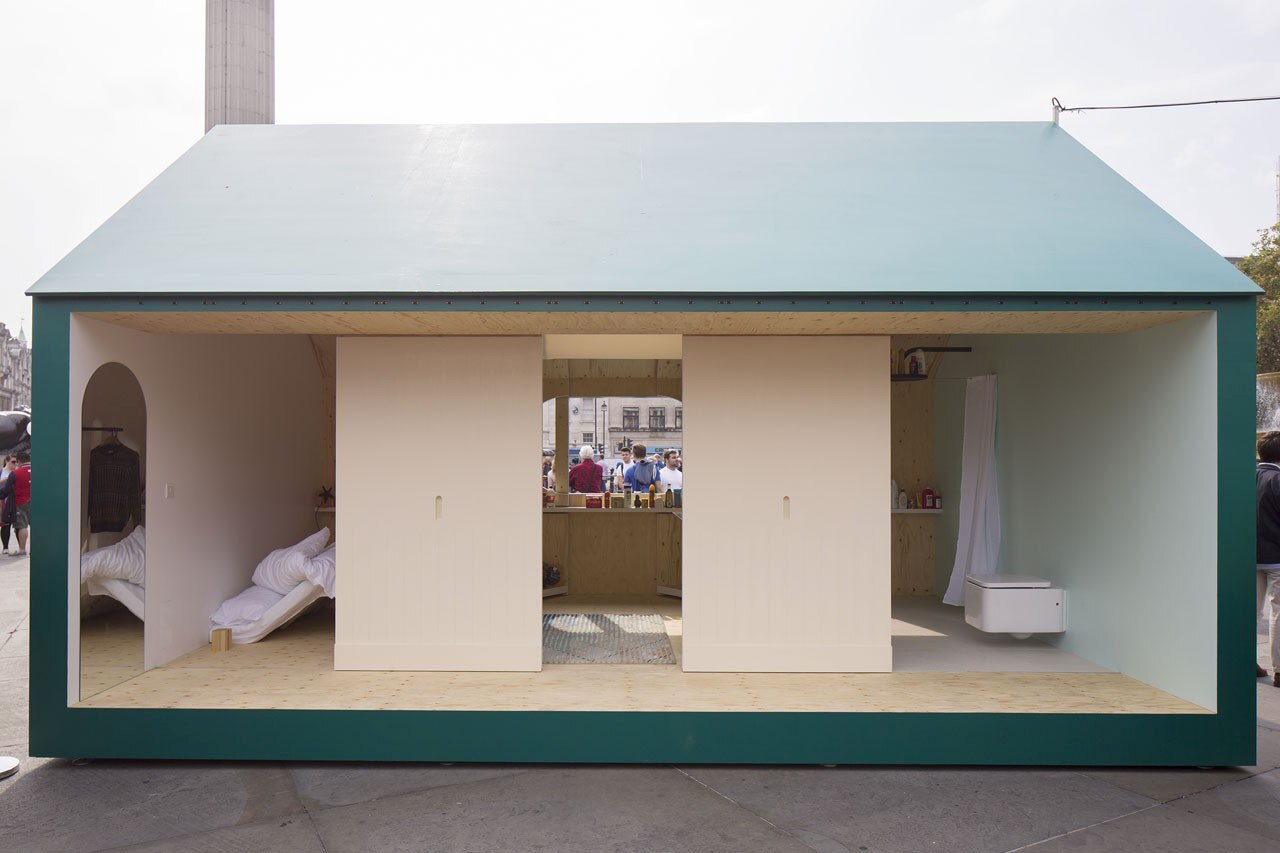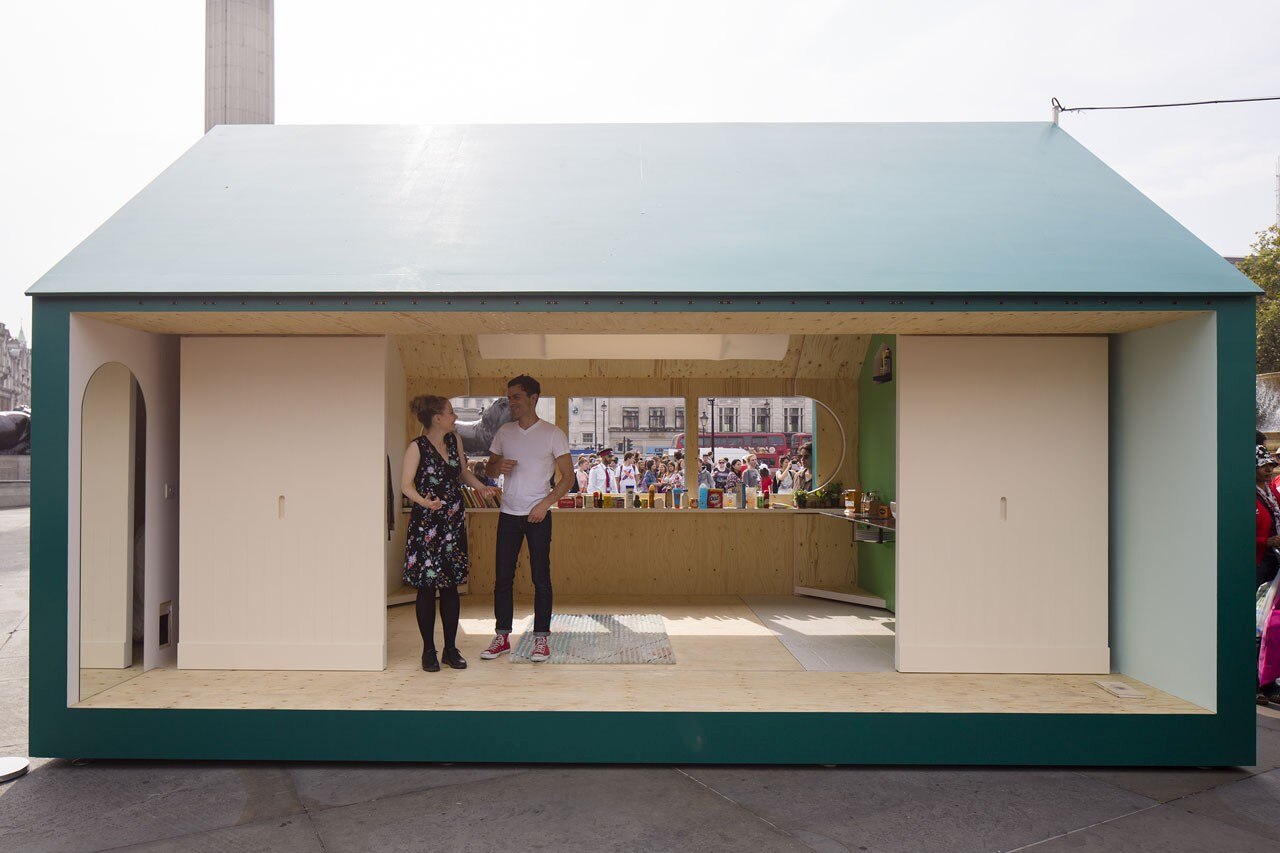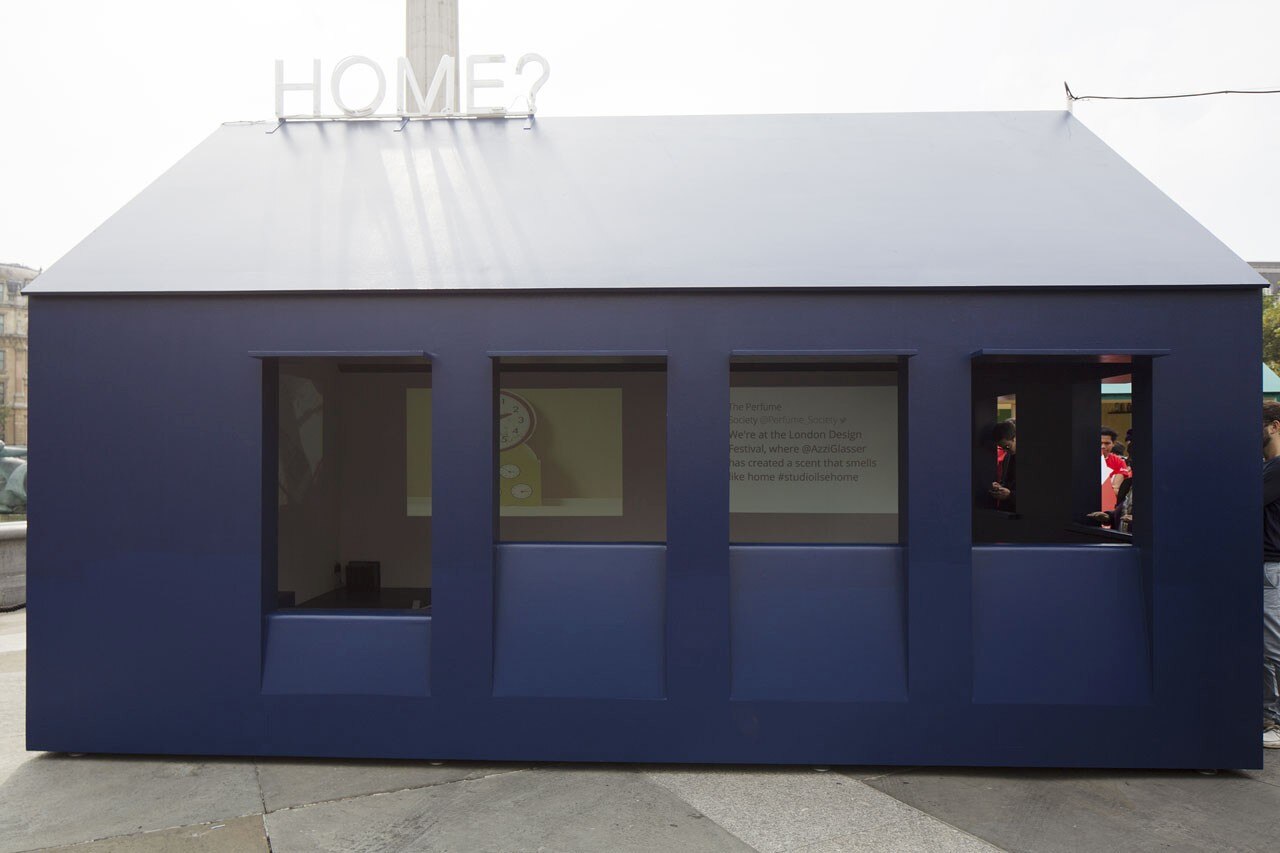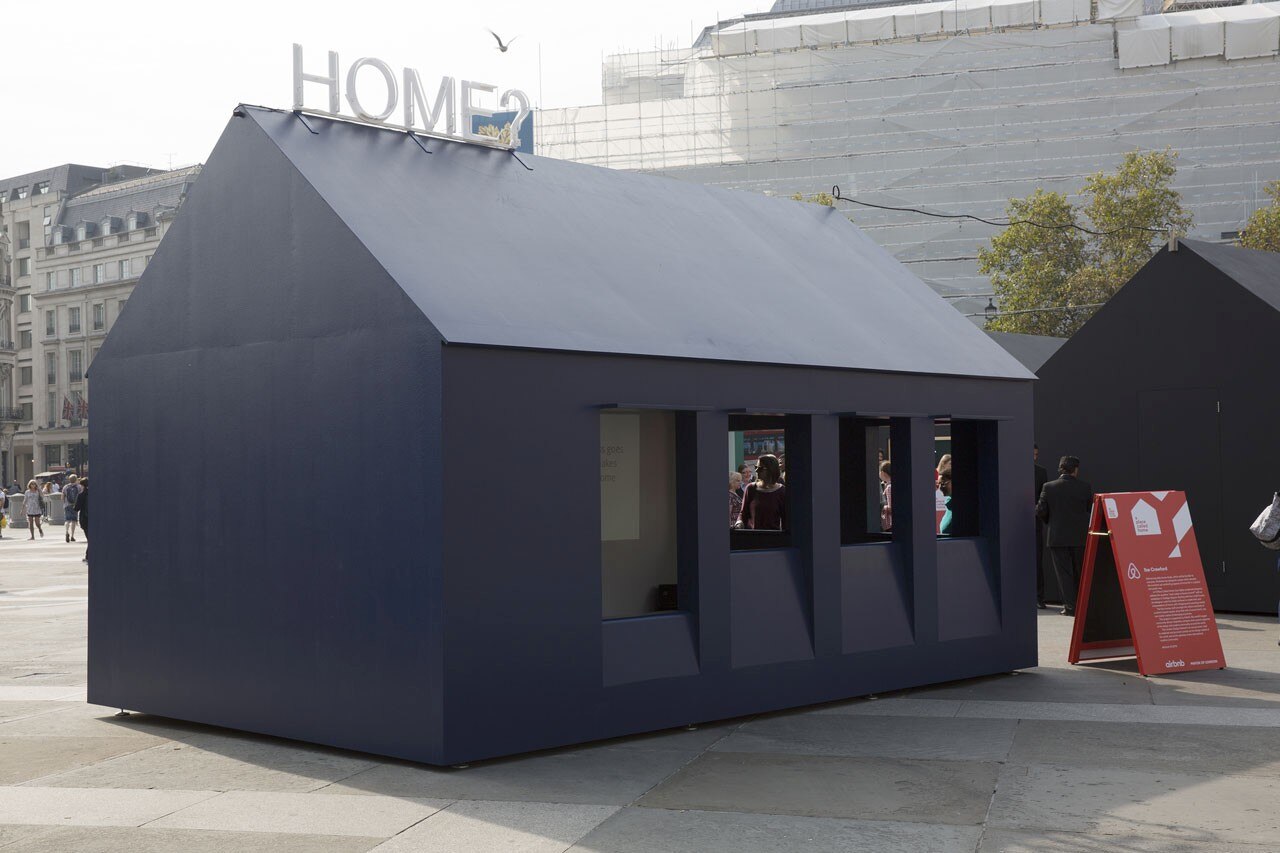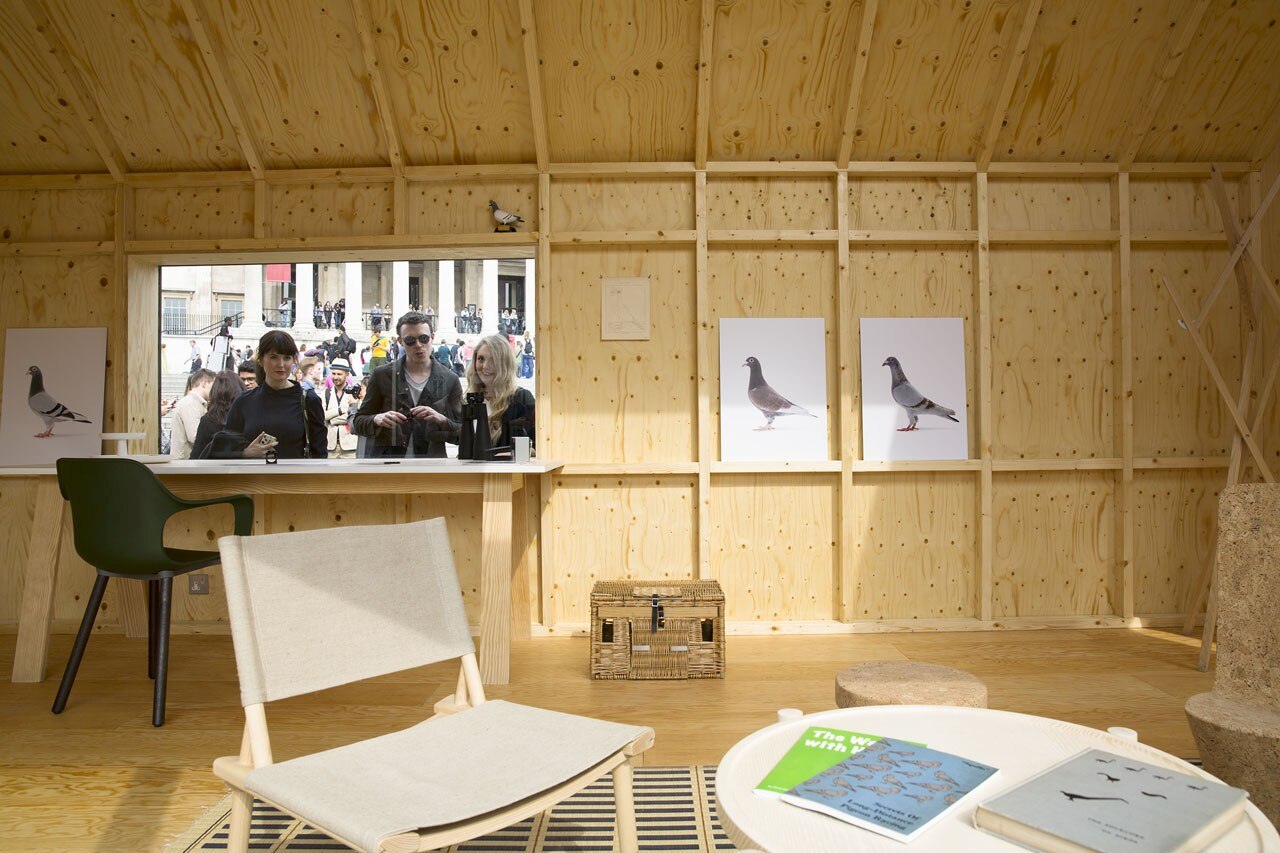 Jasper Morrison, A Place Called Home, Trafalgar Square, London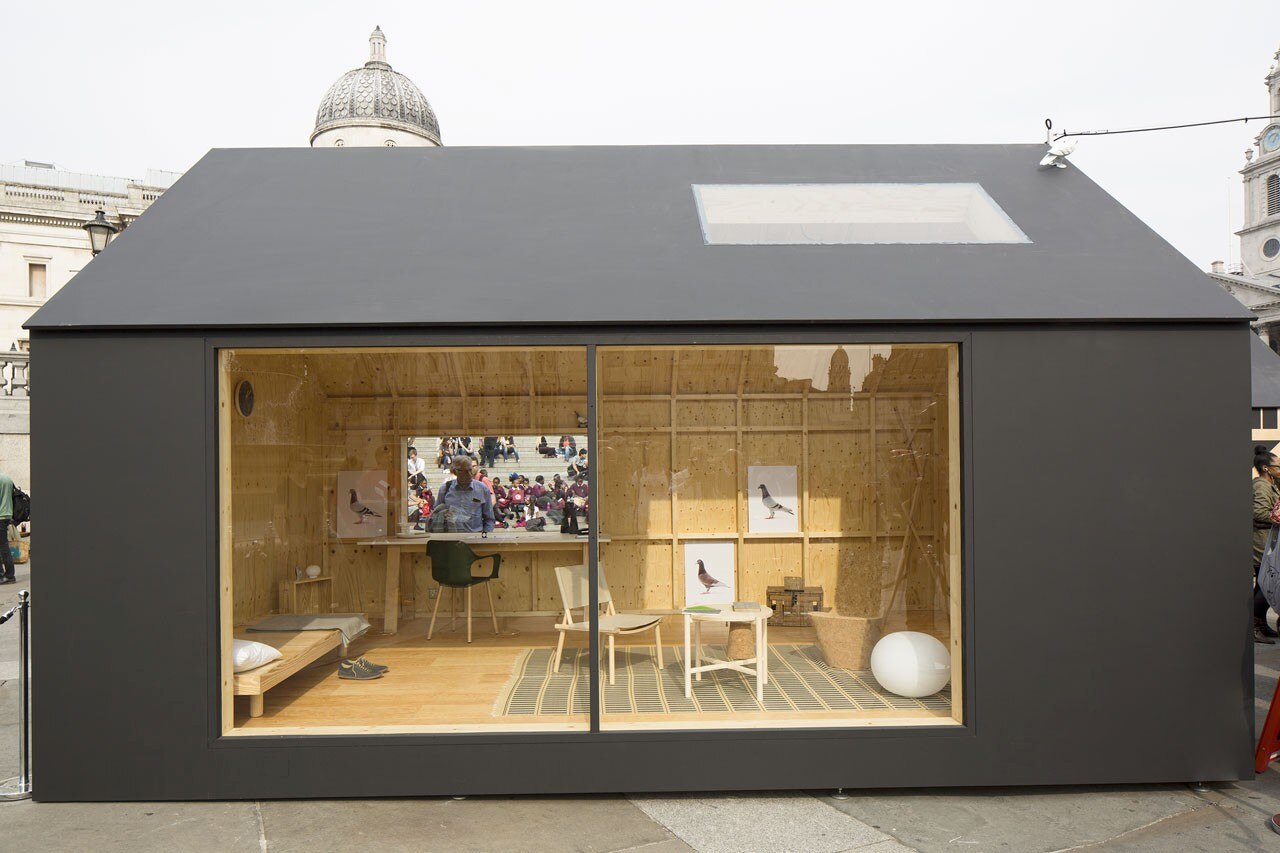 Jasper Morrison, A Place Called Home, Trafalgar Square, London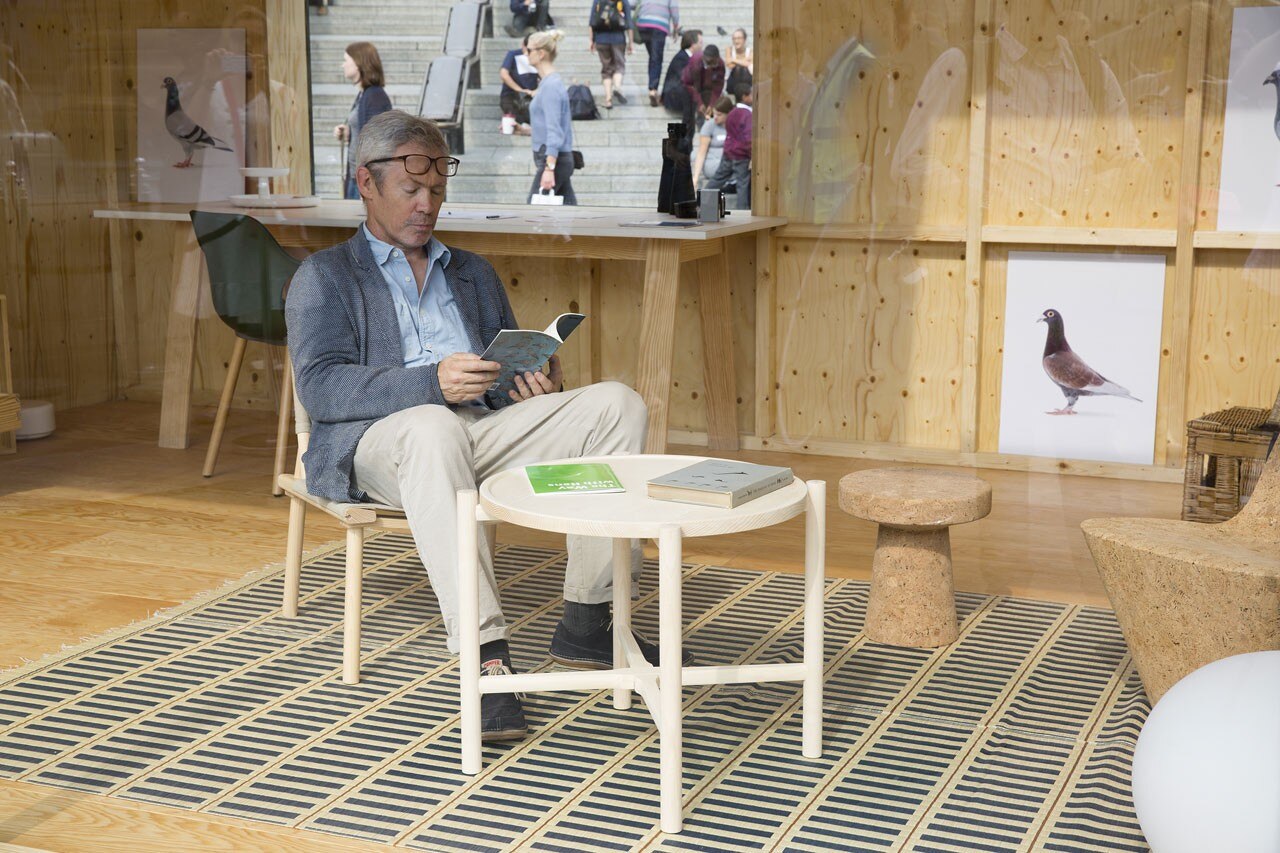 Jasper Morrison, A Place Called Home, Trafalgar Square, London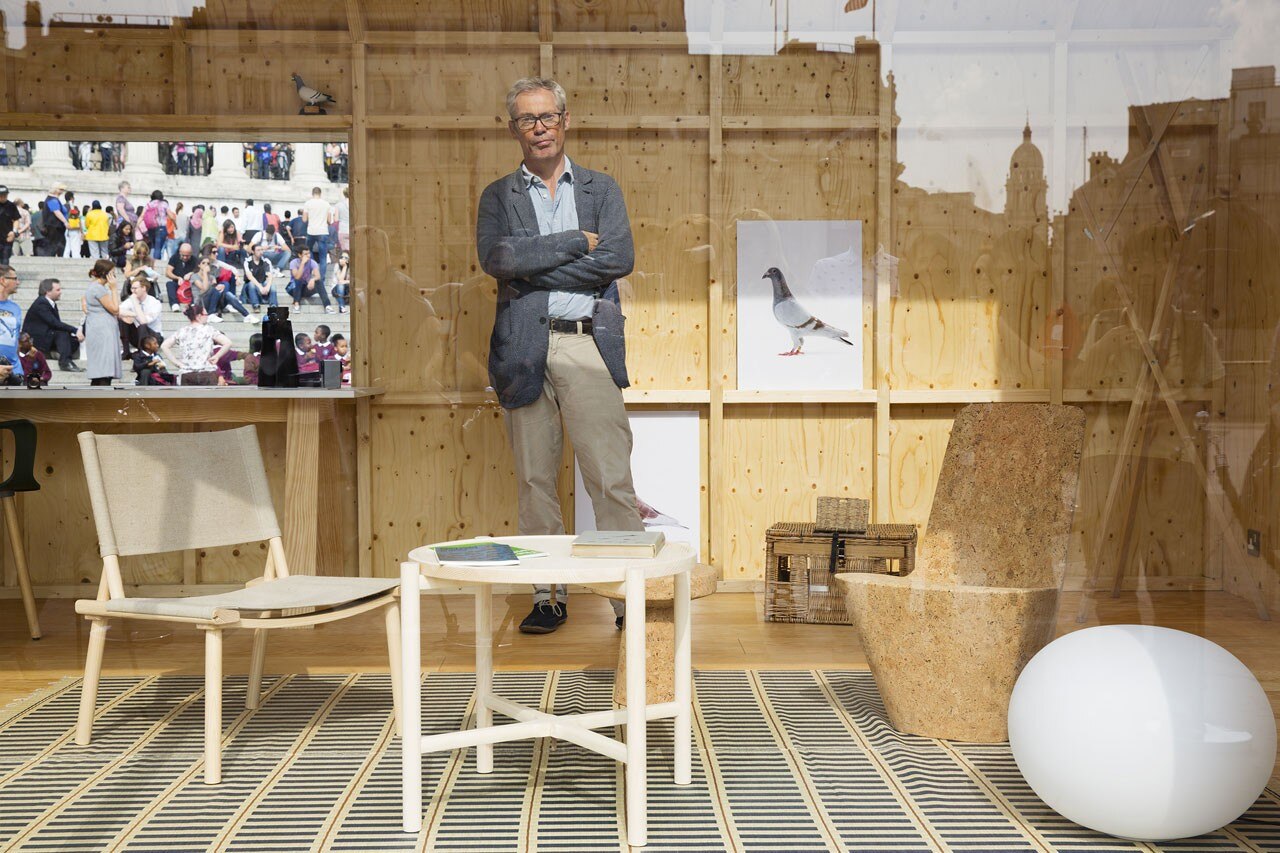 Jasper Morrison, A Place Called Home, Trafalgar Square, London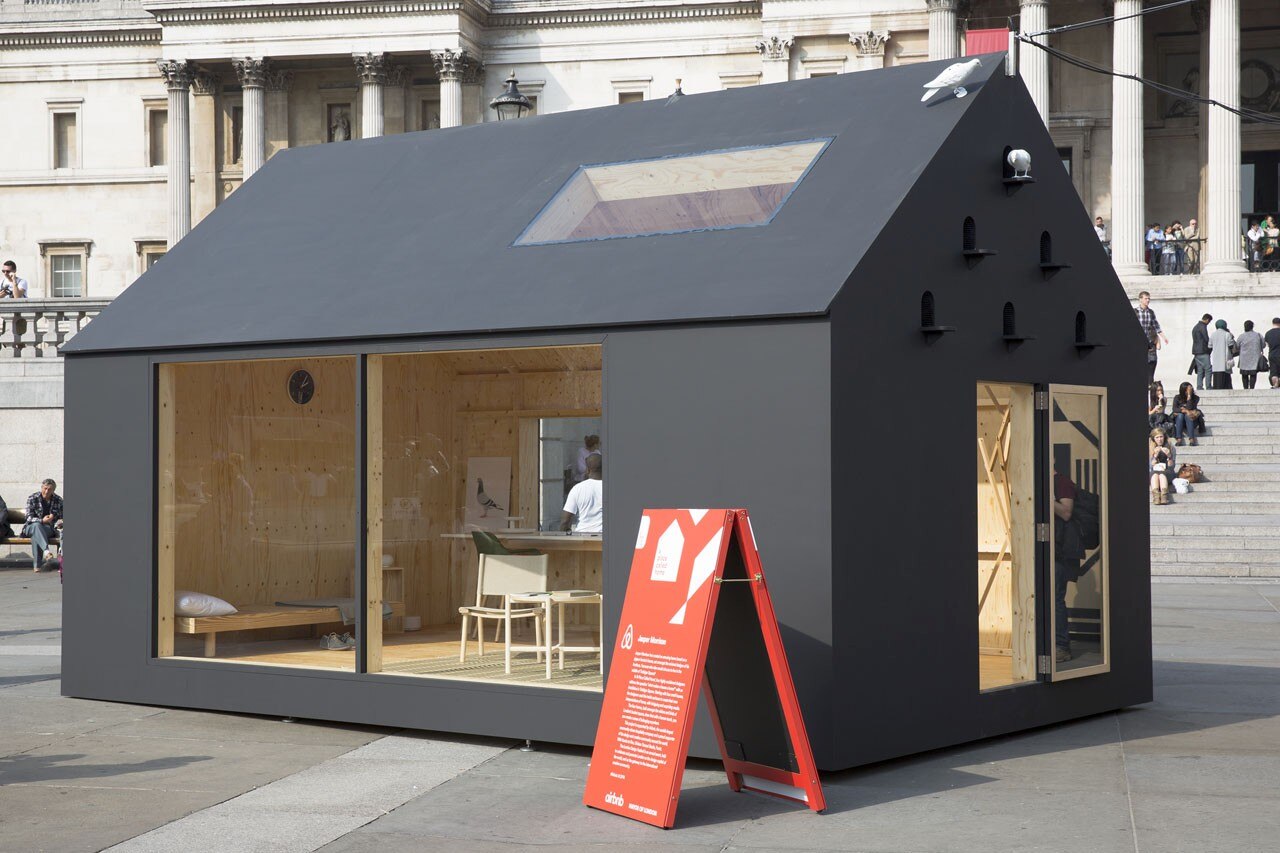 Patternity, A Place Called Home, Trafalgar Square, London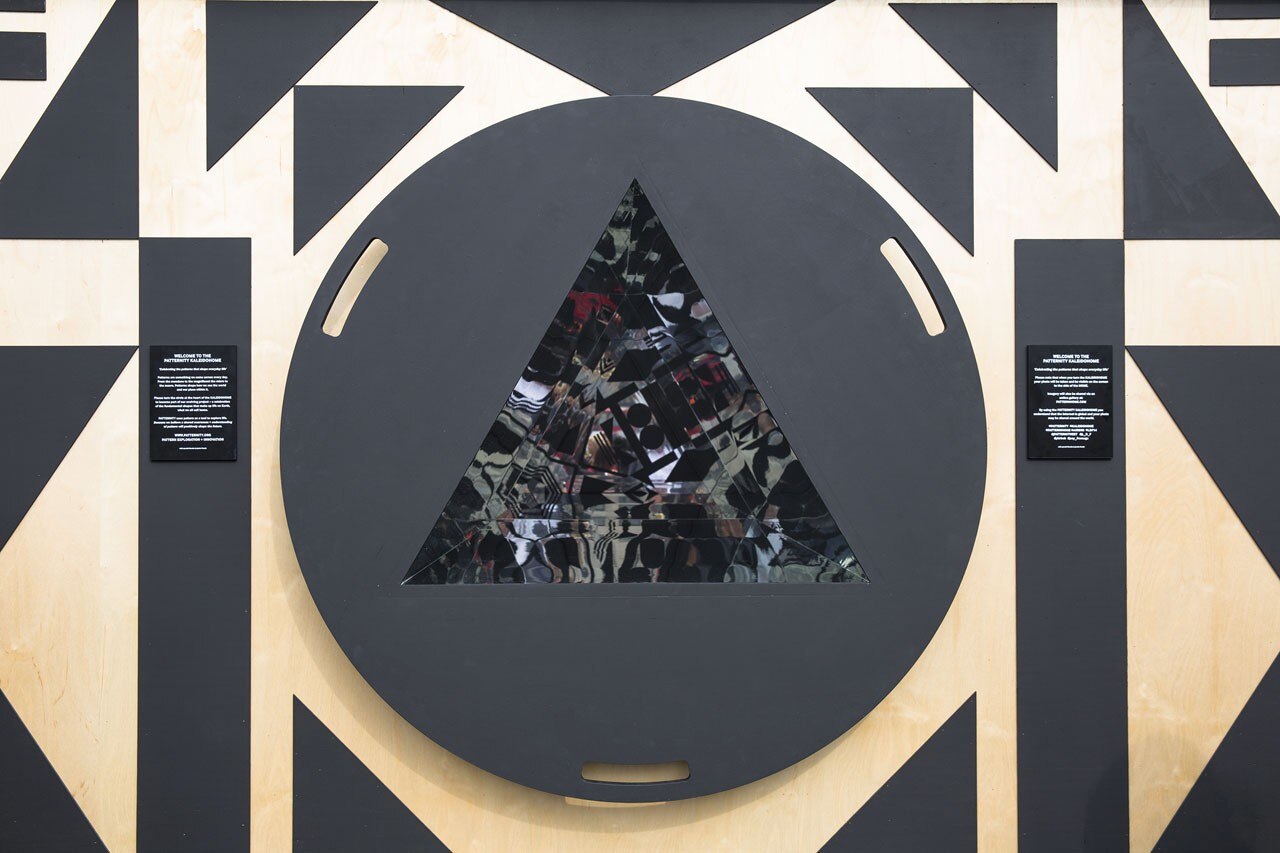 Patternity, A Place Called Home, Trafalgar Square, London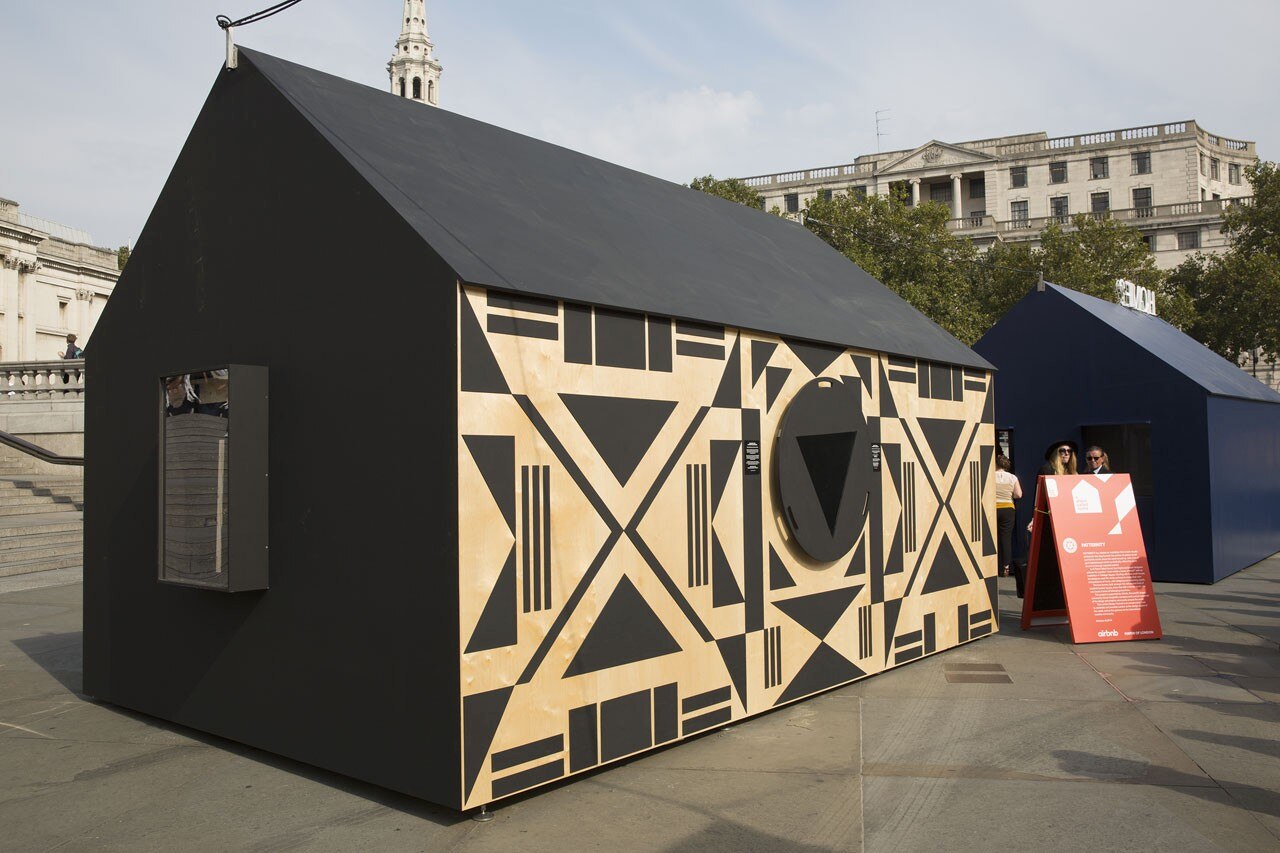 Patternity, A Place Called Home, Trafalgar Square, London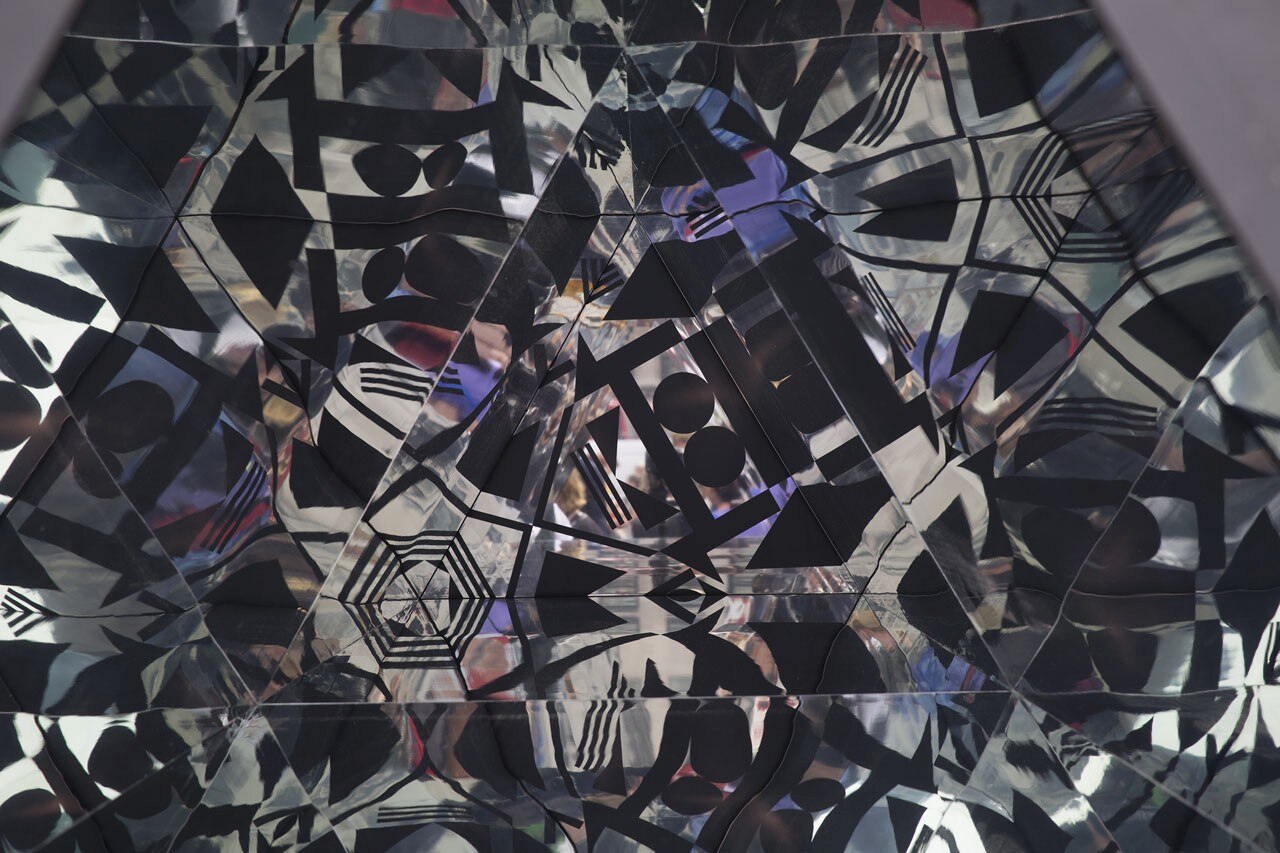 Patternity, A Place Called Home, Trafalgar Square, London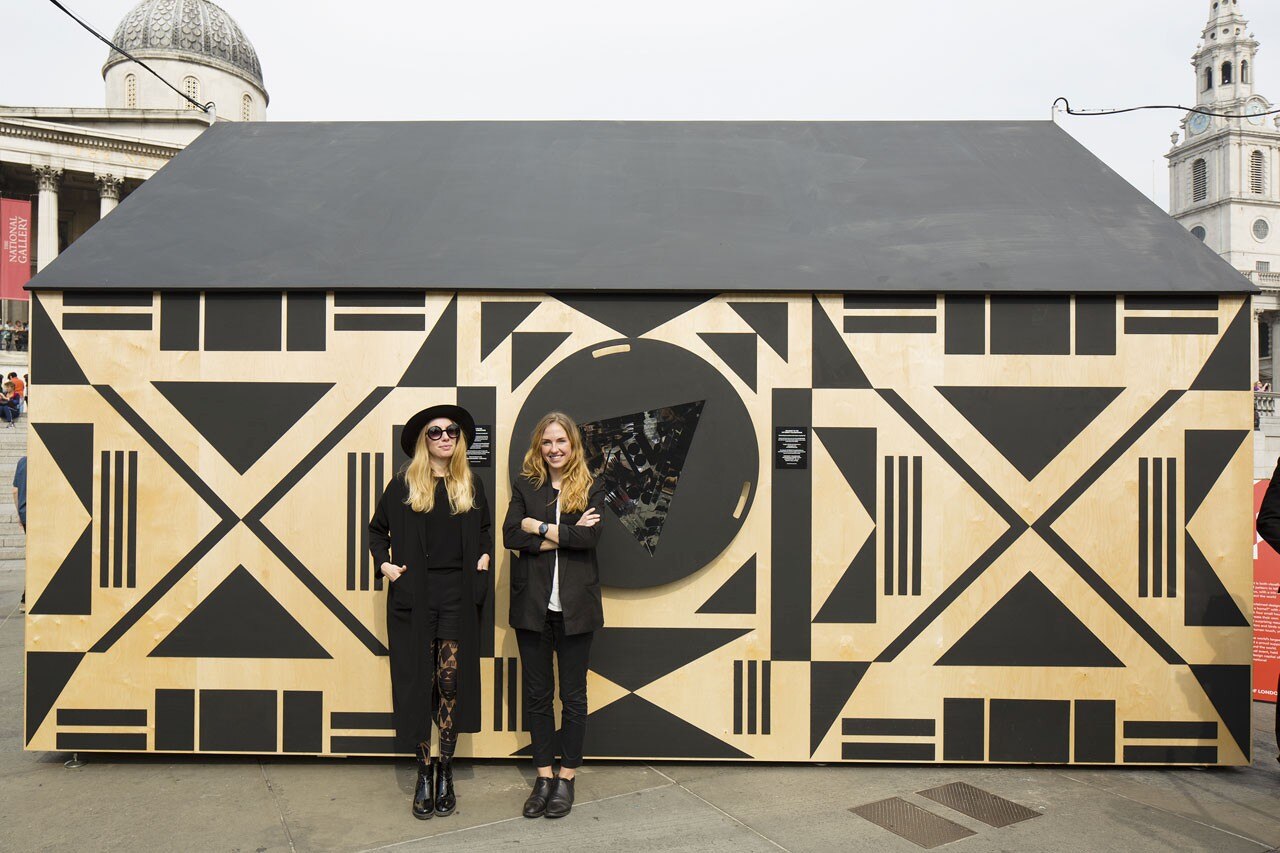 Patternity, A Place Called Home, Trafalgar Square, London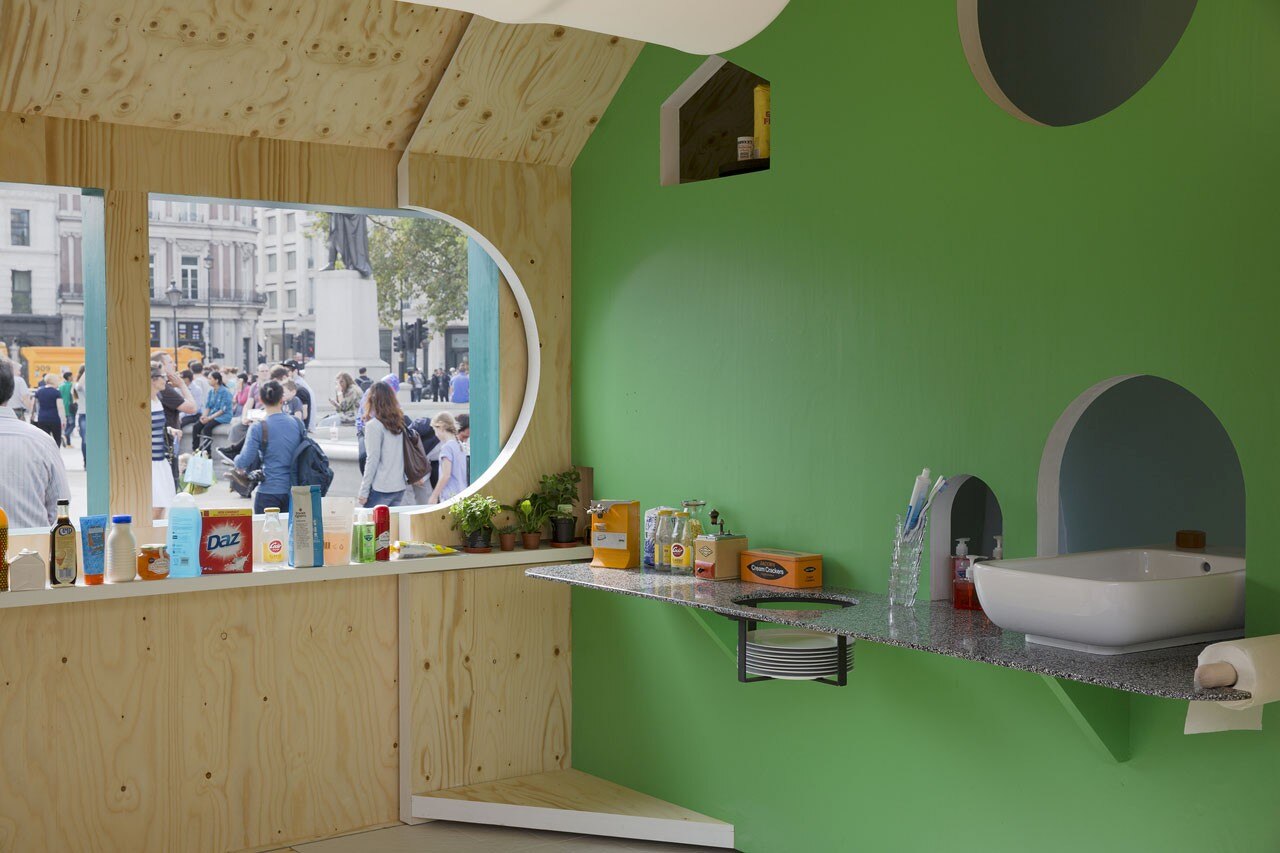 Raw Edges, A Place Called Home, Trafalgar Square, London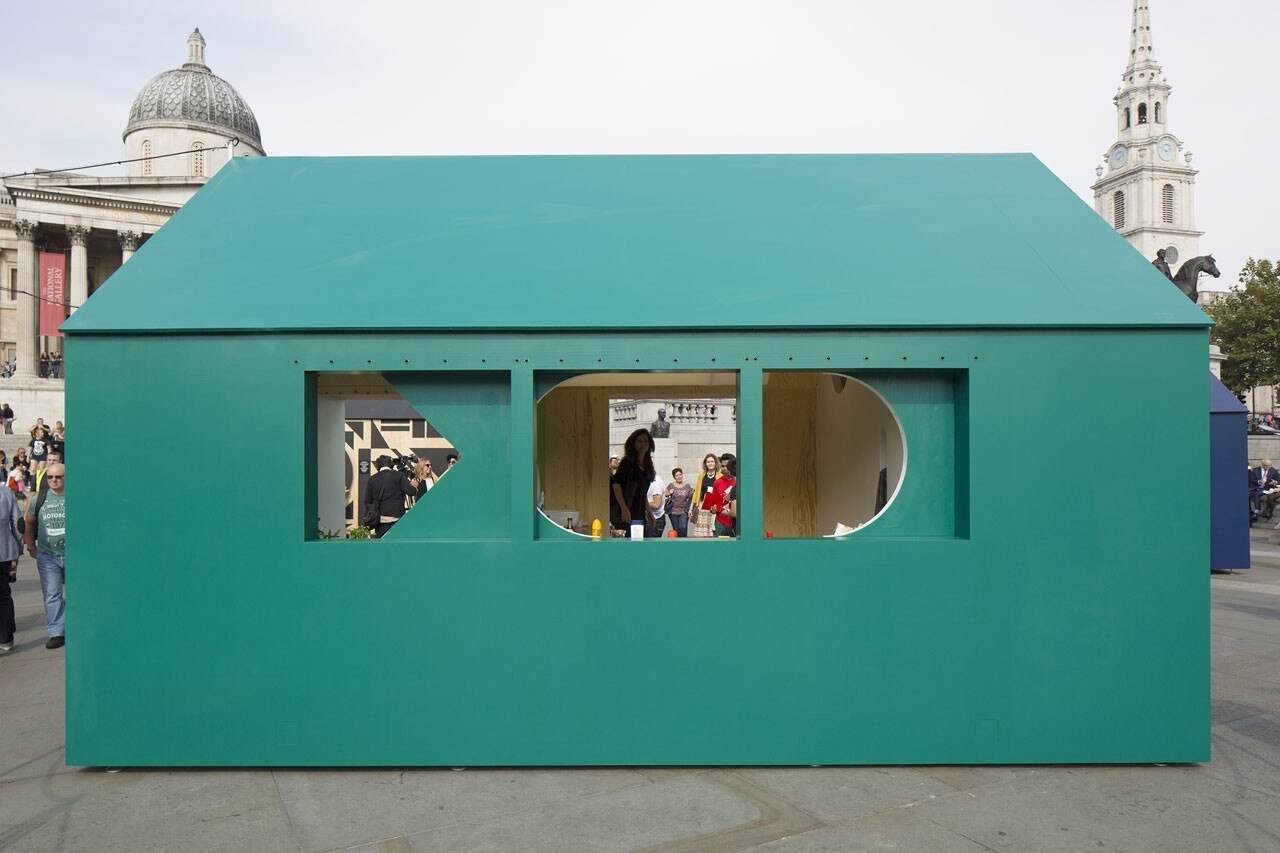 Raw Edges, A Place Called Home, Trafalgar Square, London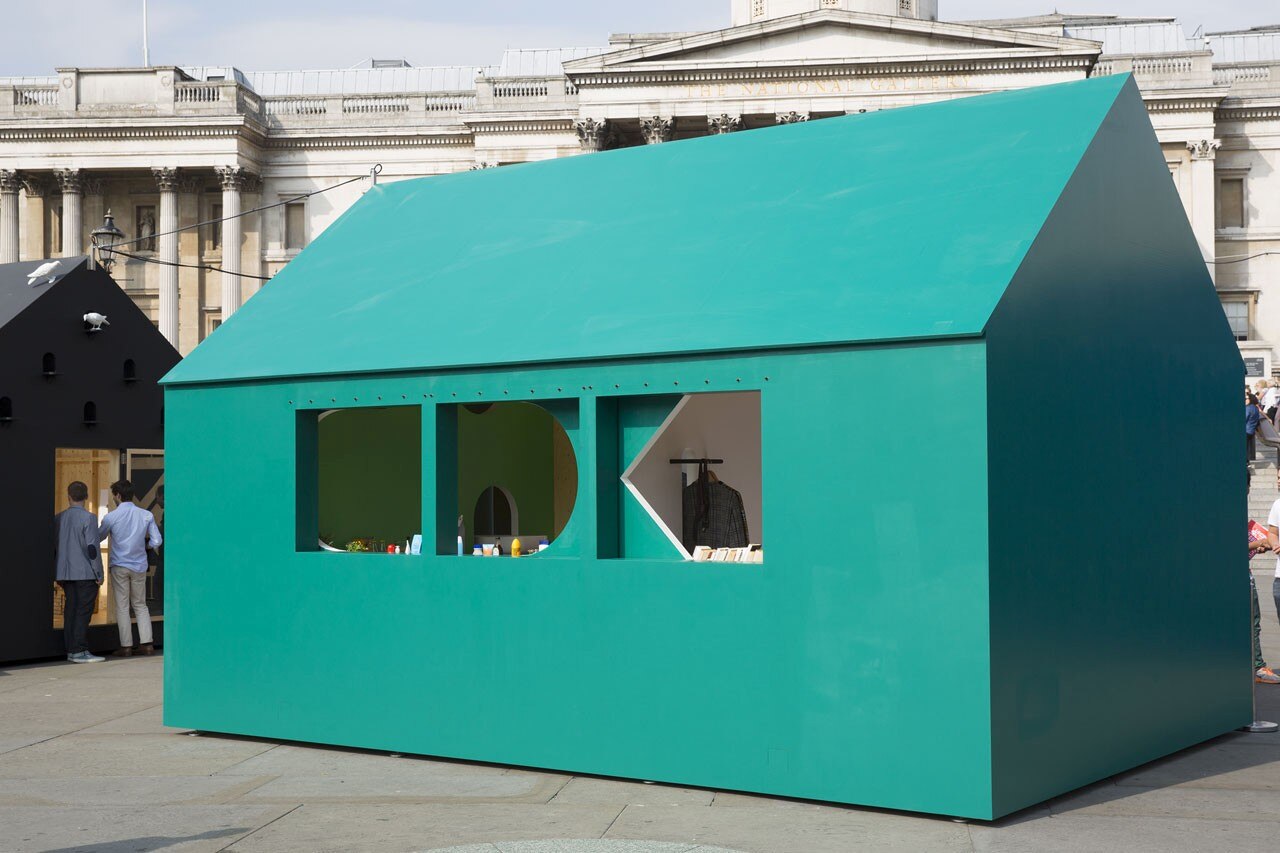 Raw Edges, A Place Called Home, Trafalgar Square, London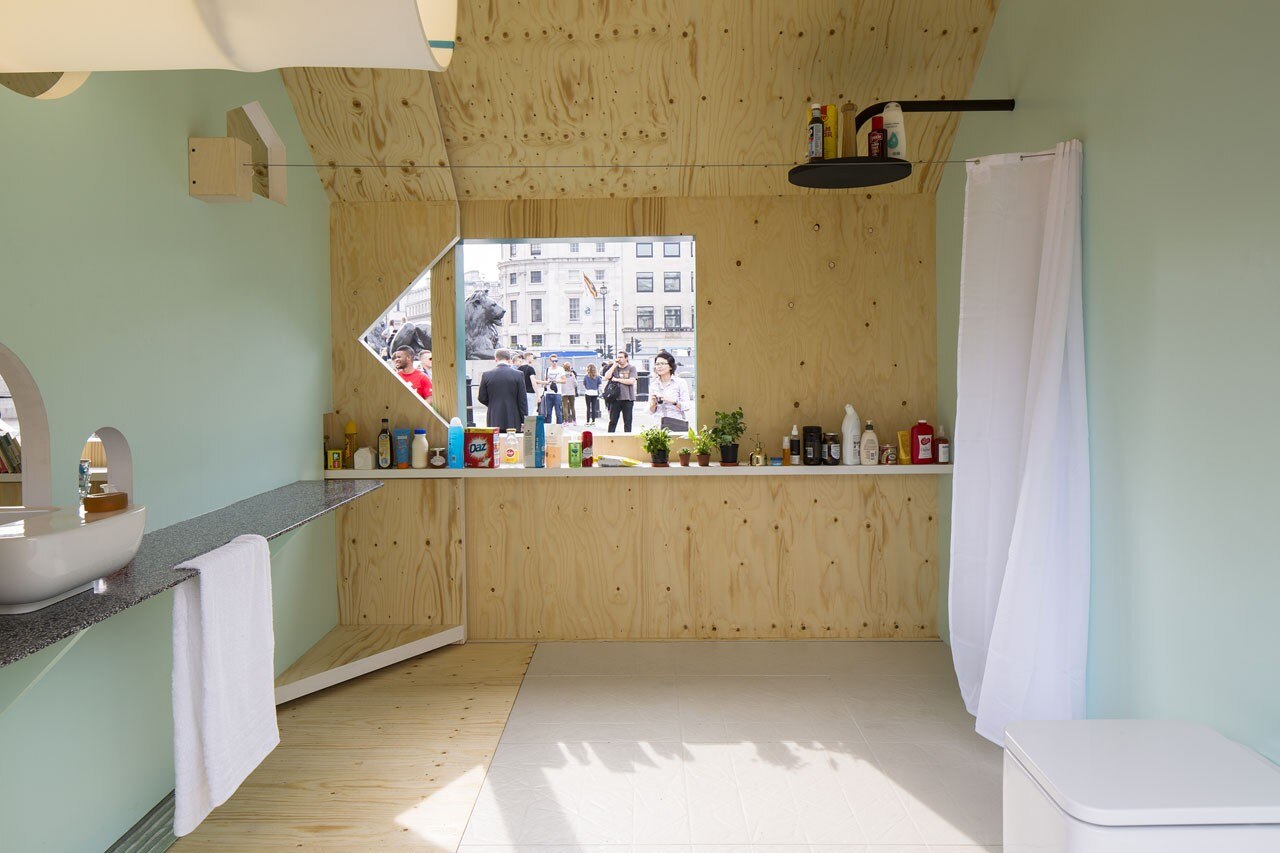 Raw Edges, A Place Called Home, Trafalgar Square, London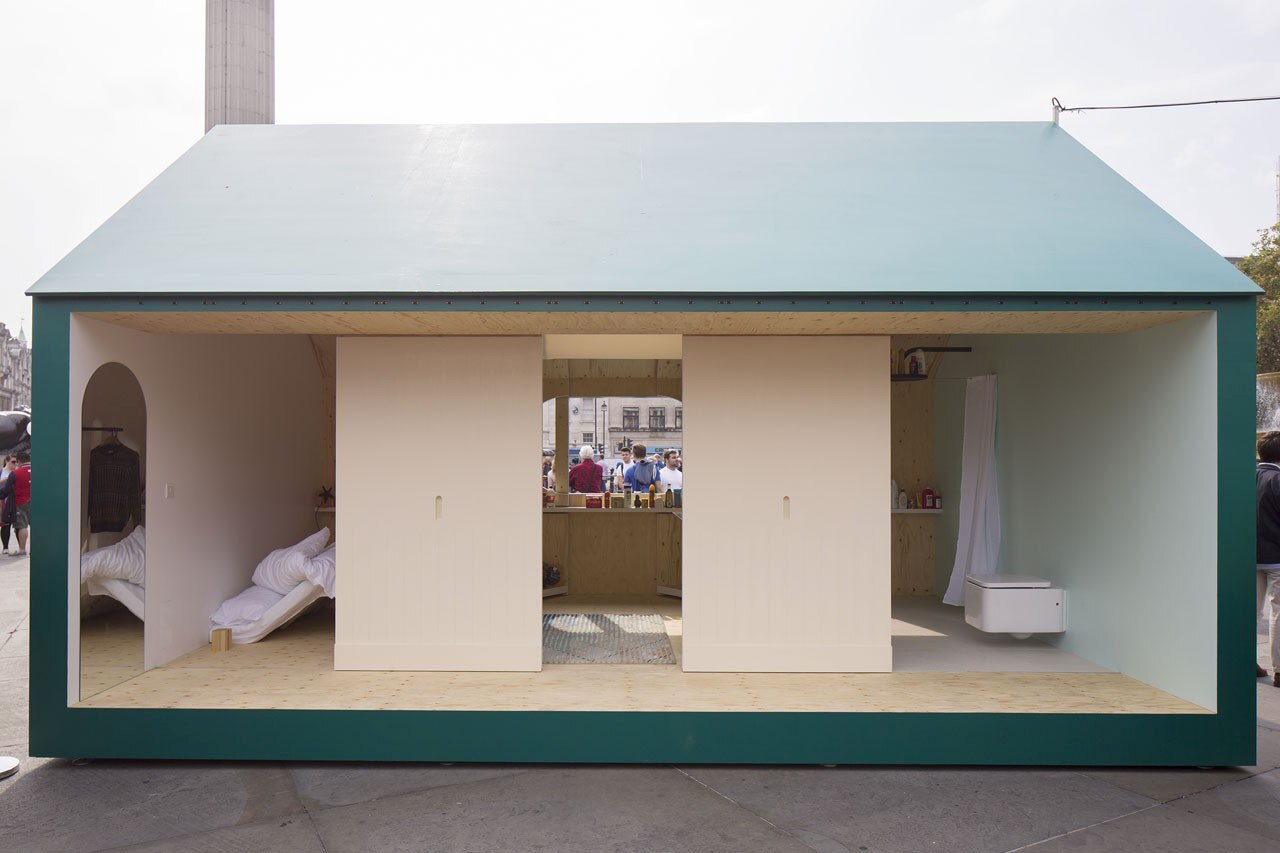 Raw Edges, A Place Called Home, Trafalgar Square, London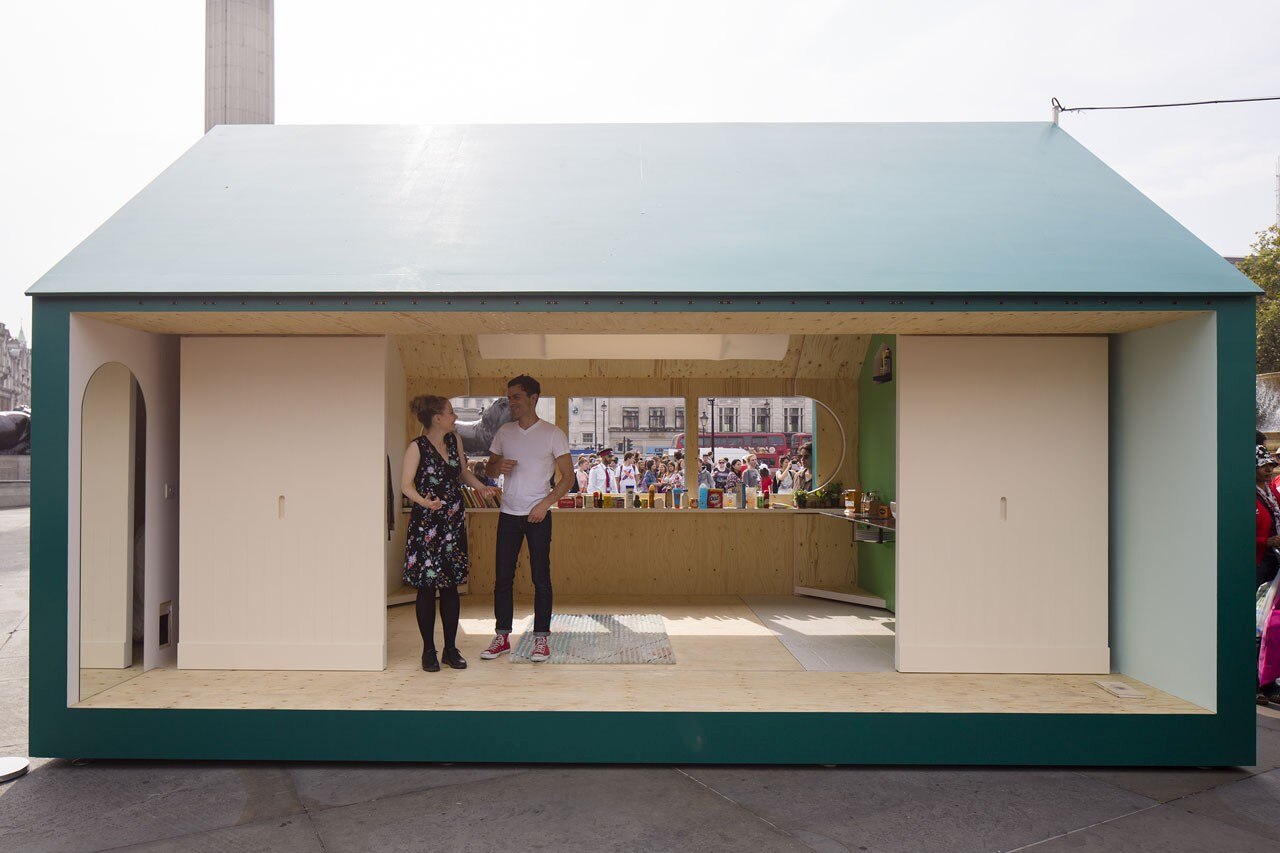 Raw Edges, A Place Called Home, Trafalgar Square, London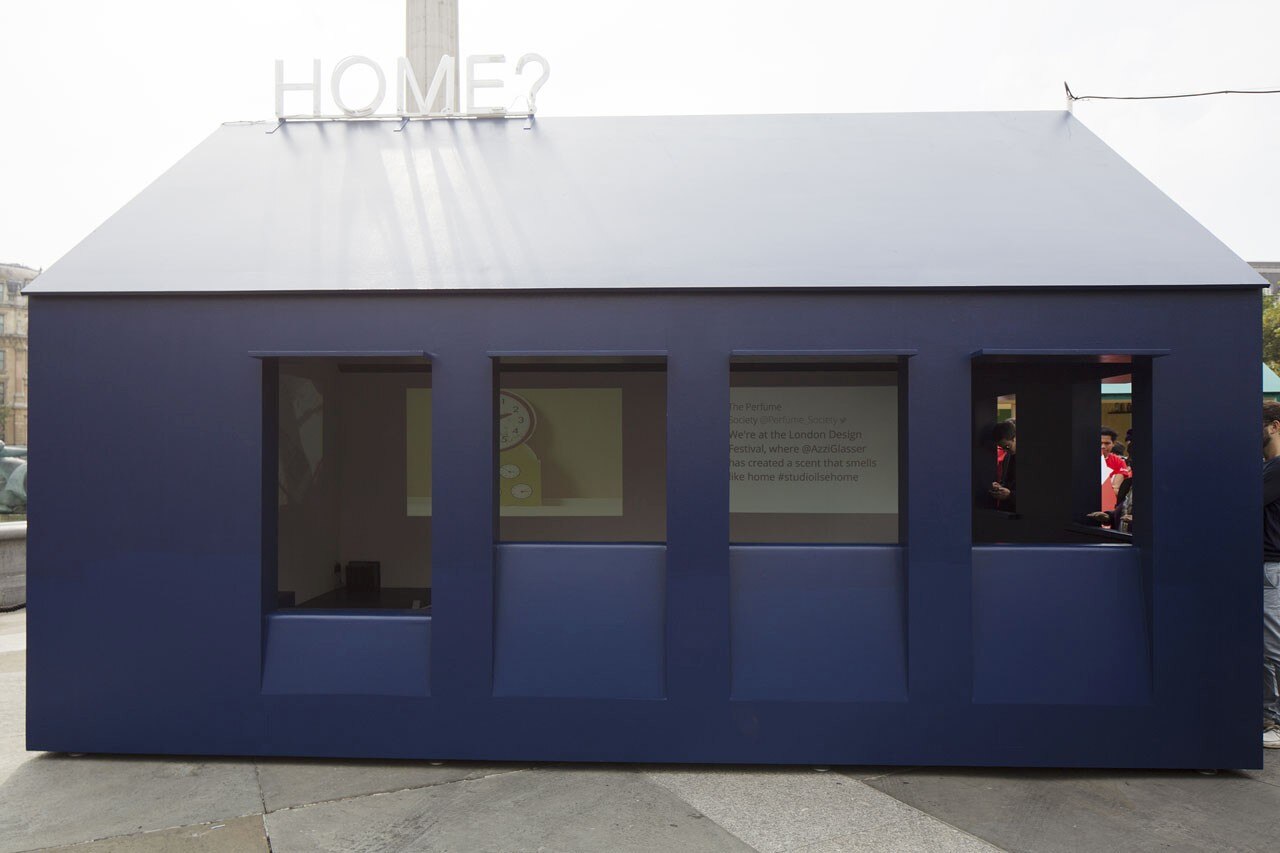 Studioilse, A Place Called Home, Trafalgar Square, London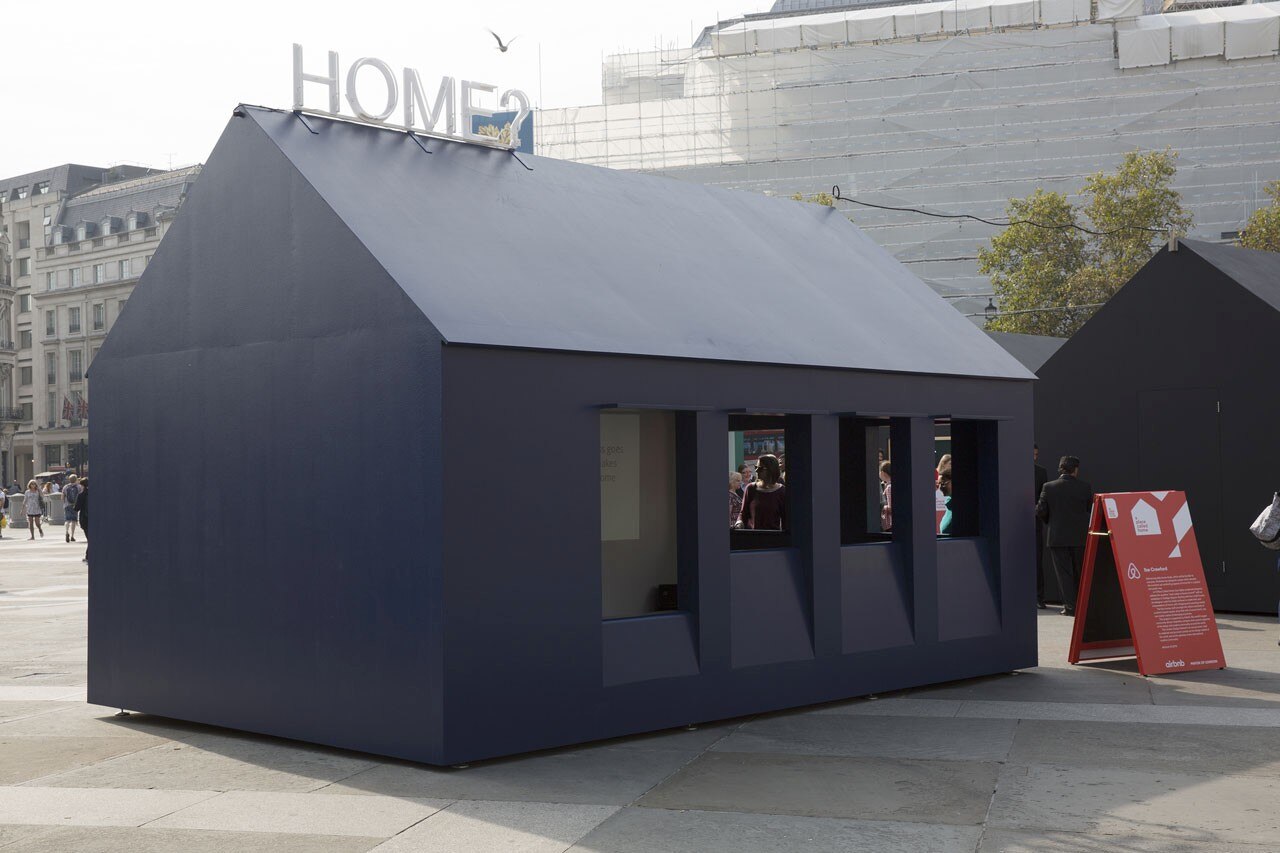 Studioilse, A Place Called Home, Trafalgar Square, London