In April 2012, The Economist announced "the third industrial revolution," declaring that new materials and technologies (particularly automation and 3D-printing) would radically change how and where goods are made. "Adhocracy", an exhibition currently on display at the New Museum in New York City, takes this shift in manufacturing as its premise, but focuses instead on the who and what of this new era: Who makes things today, and what kinds of things are they?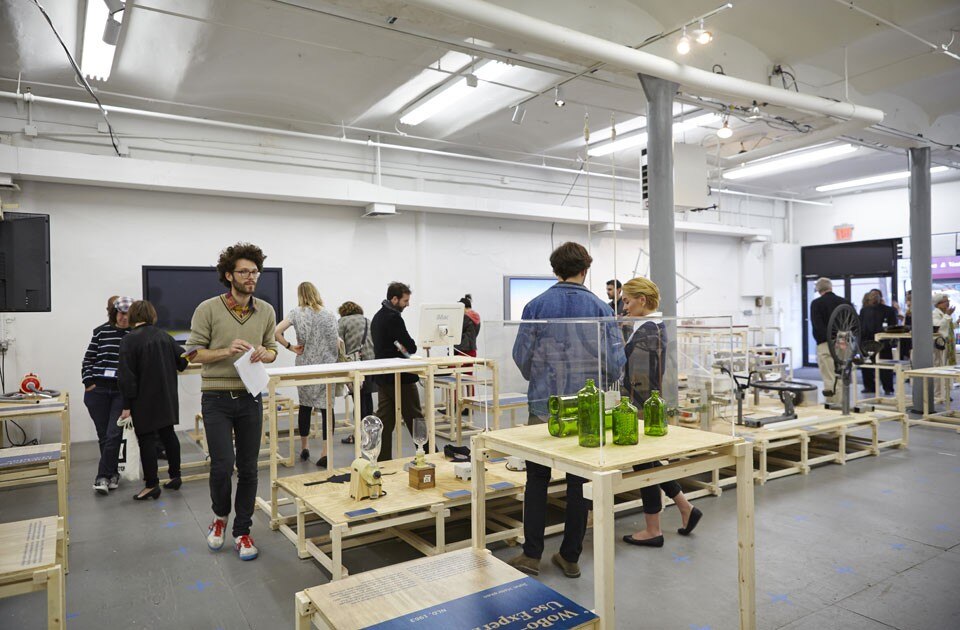 To answer this question, twenty-five projects — static objects, for the most part, enlivened by a few films and a couple of human makers — are displayed on a modular grid system of unfinished wooden plinths, giving the room an almost science-fair atmosphere. Part of the OpenStructures group's "Meccano set" of shared geometrical parts, intended as a basis from which "everyone designs for everyone," the exhibition's display mechanism is itself an example of the kind of "open systems, tools that enable self-organization, and platforms driven by collaboration" that the exhibition's curator, Joseph Grima, argues characterise "the maximum expression of design" within this new paradigm of distributed making.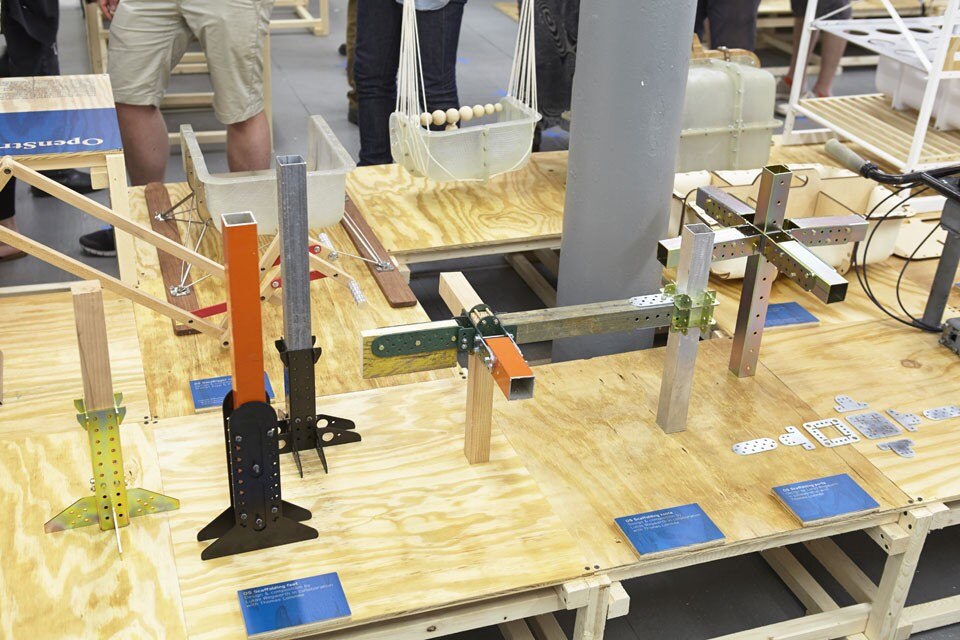 Thankfully, however, "Adhocracy" is not an uninflected celebration of open-source sharing and its potential to save the world. Although Grima and his colleagues Elian Stefa, Ethel Baraona Pohl and Pelin Tan do contextualise the contemporary projects within an earlier tradition of "resistance to industrialised homogeneity and empowerment of the individual" embodied in the work of designers such as Yona Friedman and Giancarlo De Carlo, they are careful to include more controversial projects such as Defense Distributed's 3D-printable gun, UX's Parisian urban trespassing/exploration, and Thibault Brevet's DRM chair, which collapses after eight uses, in a critical commentary on ownership within a networked culture.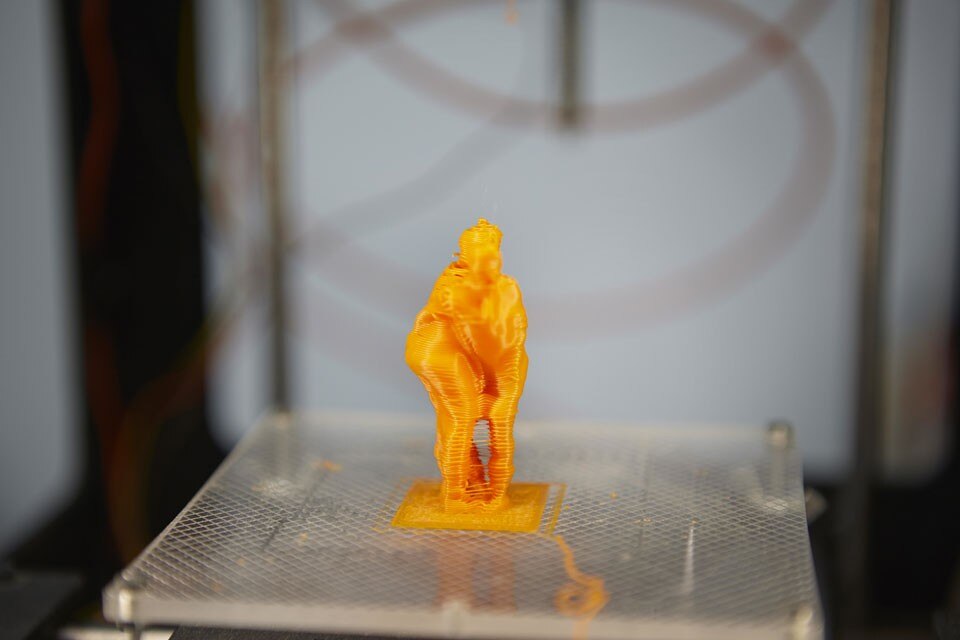 In some instances, such as the Arduino, a cheap, user-friendly, and open-source microcontroller, the objects on display are the tools and systems that Grima sees as emblematic of the new role of design. In others, somewhat confusingly, an innovative platform — Kickstarter, say — is represented by the otherwise trivial objects it has produced, which include an improved iPod dock and the Pebble e-paper watch. This has the unfortunate effect of obscuring Grima's otherwise intriguing proposition: that the true "designers" in this instance are Kickstarter's founders, internet entrepreneurs Perry Chen, Yancey Strickler, and Charles Adler, rather than Pebble designer Eric Migicovsky, who should perhaps instead be reclassified as a craftsman, or "maker."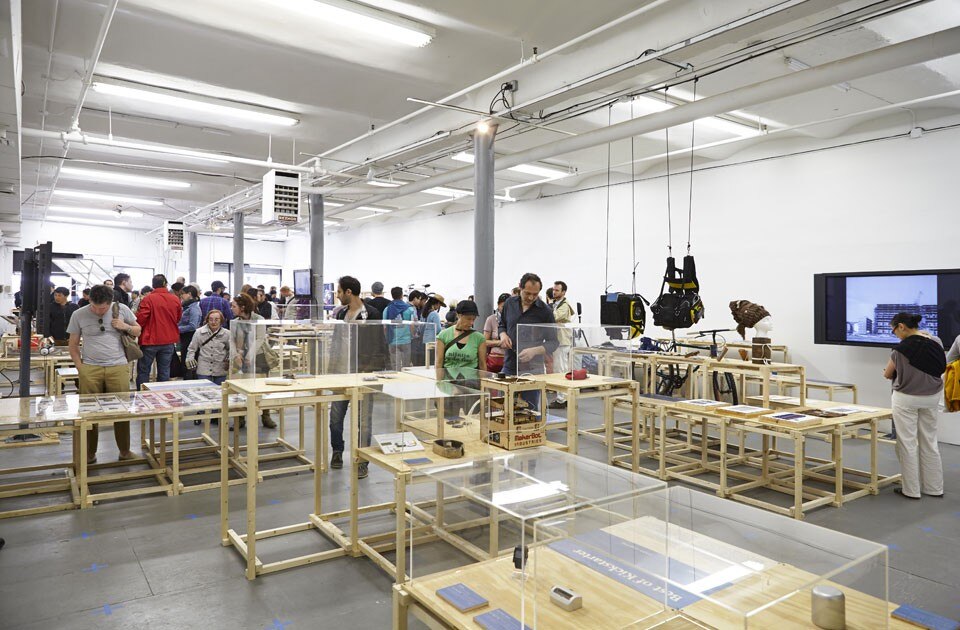 Belgian studio Unfold's installation further explores the complexity that new manufacturing technologies have brought to the relationship between makers and designers. In their Stratigraphic Manufactury, set up in the New Museum's street-facing window, a local ceramist is using a 3D printer to produce her own versions of Unfold's designs. None of the pieces she had made were wholly her own creation, yet none were identical — they all bore traces of their maker as well as their designer. The result is a celebration of the aesthetic of imperfection, spontaneity, and difference that is the inevitable outcome of design as a collaborative act of production, rather than what Grima characterises as "its former definition as a heroic gesture of individual genesis."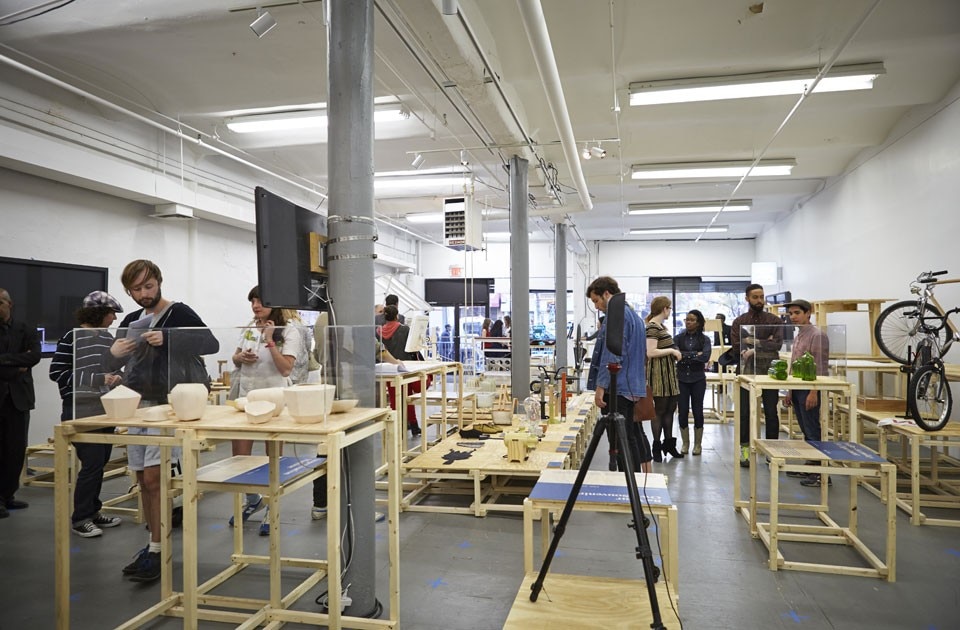 A few steps away, however, is blablaLAB's Be Your Own Souvenir, which consists of a plinth on which exhibition visitors can stand to be scanned by a hacked Kinect and then reproduced as a 3D model. If the designer's new role is to enable making, this installation seems to imply that making might now simply be another form of consumption, rather than creative production.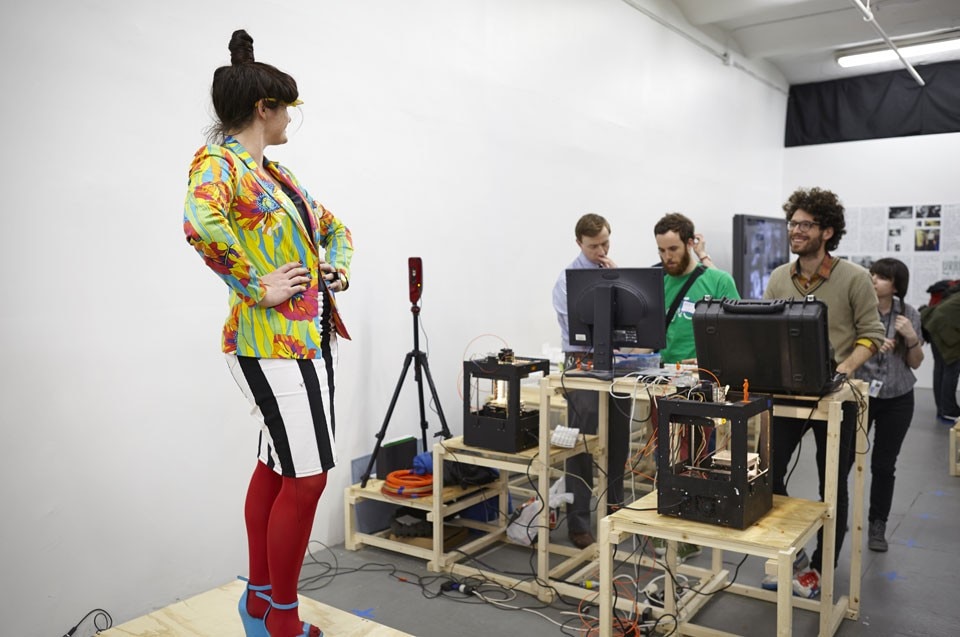 This sort of ambiguity is one of the show's strengths (although some might find it a weakness): by offering a "snapshot of a broad cultural condition," "Adhocracy" ends up being a internally contradictory collection of signals that point toward the range of new social, political, economic, and artistic possibilities generated by new modes of production, rather than a set of examples assembled so as to illustrate a tightly argued thesis. The result, appropriately enough, is that the exhibition is itself an excellent platform from which visitors can speculate on and prototype future scenarios — and, no doubt, a terrible disappointment to anyone hoping to be told precisely what this third industrial revolution means. Nicola Twilley (@nicolatwilley)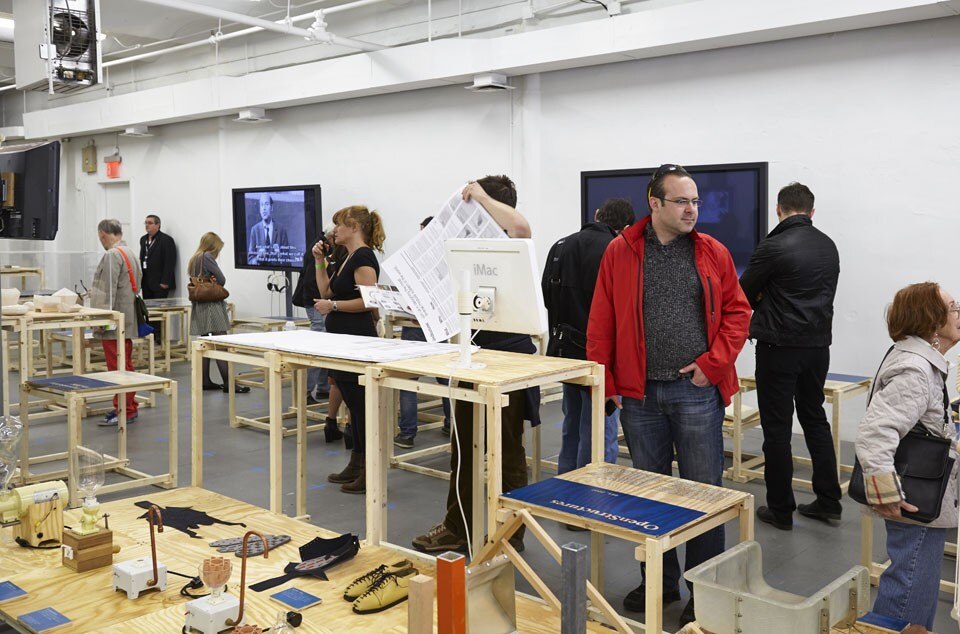 Through 7 July 2013
Adhocracy
New Museum, Studio 231
231 Bowery, New York