The Design Museum chose a rather peculiar time to announce the winner of this year's Designs of the Year award: smack in the middle of the aftermath of Milan's Salone del Mobile, when most of the design world is still sorting the diamonds from the rough in a frenzied attempt to make sense of the biggest design event of the year. Pinging through the post-Milan comedown, here came the Design Museum press release to announce that this year's winner of the "Oscars of the design world" was the GOV.UK website. Designed by the Government Digital Service , GOV.UK is a single domain hub which combines all of the UK government's websites into one website. Streamlined? For sure. More helpful? Almost certainly. But "revolutionary" design? I'm not so sure.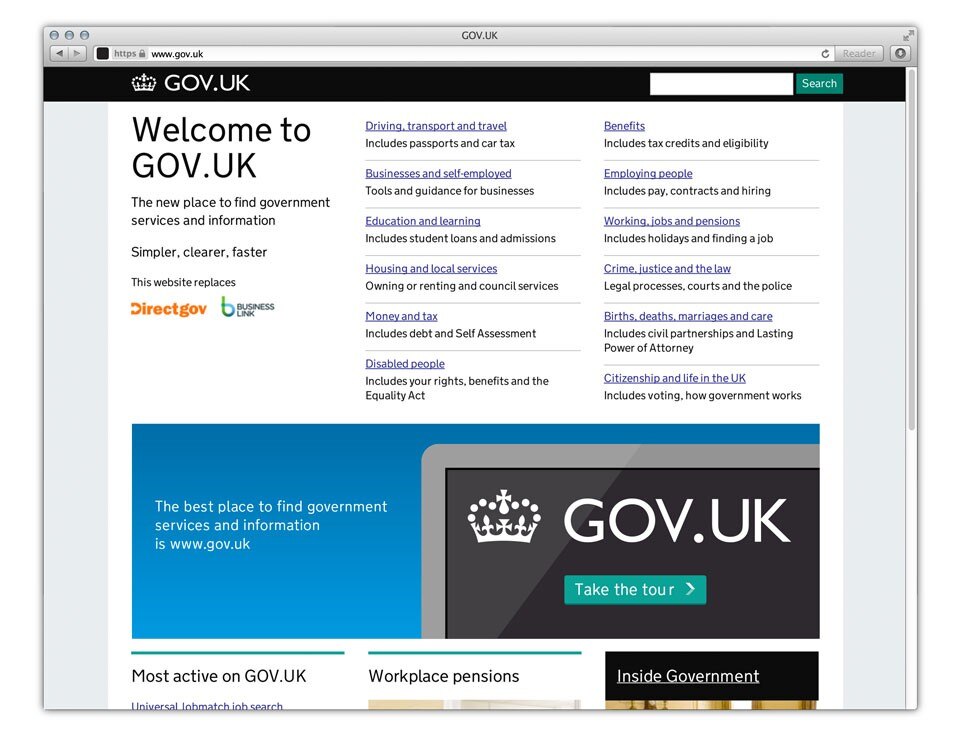 Of the winning design, British Prime Minister David Cameron joined in on the praise parade to crow, "this government is committed to being the most transparent in the world. For the first time, people can find out what's happening inside government, all in one place, and in a clear and consistent format." It's the modernist metaphor of glass equals transparency updated for the digital age, but surely an easy to navigate website does not a transparent government make. In many respects it's perfectly reasonable that the design industry should want to participate in government plans to "lead the way with simple and clever design", as jury member Griff Rhys Jones commented, but there's something rather worrying about this approach given that designing for the government is an inescapably political act. When government austerity cuts are continually carried out in the face of public dissent and the broader fiscal unease of credit downgrades — and all this at the hands of a relatively small group of individuals — it's difficult to swallow the argument that the good design of website for central government is anything more than design as band aid, which from where I'm standing spells bad news.

Having said that, any exhibition which lobs architectural design, digital design, fashion design, furniture design, graphic design, product design and transport design together makes it tricky, if nigh on impossible, to judge all of the work according to any one set of criteria. You can judge product next to product or architecture next to architecture, but try to set Pierre Hardy travel spray containers next to the cover of The Gentlewoman magazine and the whole thing falls apart a bit. Moreover, with Renzo Piano's the Shard in one corner and the Bouroullec's Corniches for Vitra in another, it's often difficult to tell whether "designs of the year" refers to the best designs of the year, or the most talked about, or just something that the nominator thought was good.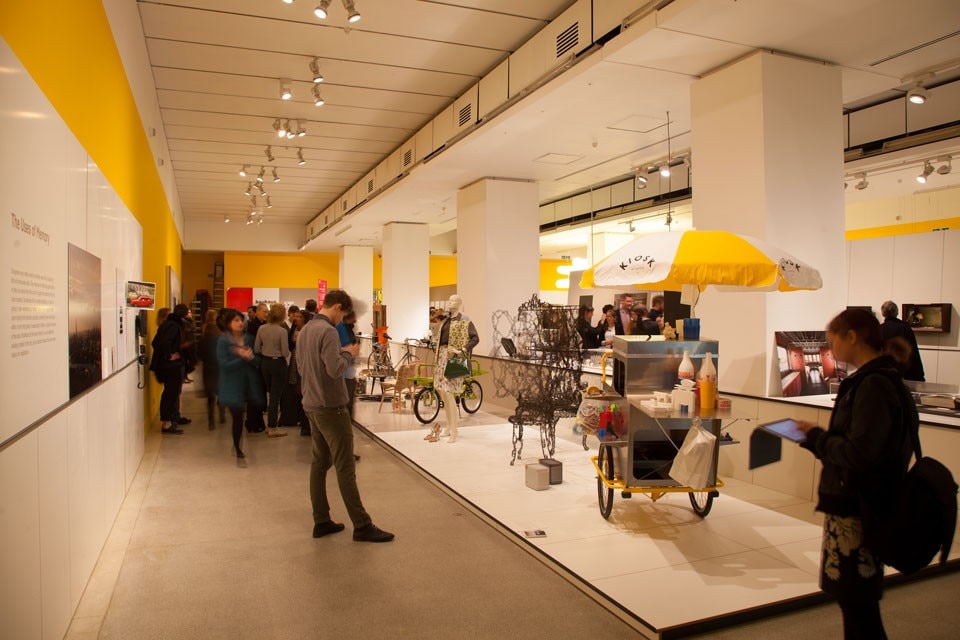 Of all the categories, architecture has the strongest showing including category winner, revamped Parisian tower-block Tour Bois-le-Prêtre , designed by Frédéric Druot, Anne Lacaton and Jean-Philippe Vassal; MVRDV's mountainous library of books at Spijkenisse; and Witherford Watson Mann's beautiful restoration of Astley Castle. Digital design also comes off well this year with Shing Tat Chung's witty Superstitious Fund Project ; the revolutionary, billfold-sized DIY Raspberry Pi computer; and one of my favourite pieces in the whole show (for sheer fun and for not taking itself too seriously), the Zombies, Run! App , an interactive running game which uses zombie-themed, post-apocalyptic missions to help motivate you through the drudgery of your regular run.
Many projects frustrated, including some of the worthier designs. As a material, LiquiGlide — a slippery, non-toxic edible substance that can be applied to glass — is potentially quite intriguing. But as something designers whack in glass bottles filled full of condiments before crying brilliant design because LiquiGlide prevents the wastage of food, it is irritating, if not downright insulting. Save the world from the evils of the commercial food industry one blob of ketchup at a time! The category winner for products, Kit Yamoyo, designed by ColaLife and PI Global, was another project which I found ingenious and depressing in equal measure. Ingenious because the kits carry "social products",  oral rehydration salts or zinc supplements, which can help save the lives of children in developing countries using packages designed to fit in between bottles of Coke, thereby making best use of Coca-Cola's existing (i.e. affordable) distribution channels in developing countries. Depressing, because at no point are we made to ask why it is that a bottle of Coca-Cola is easier to come by in sub-Saharan Africa than running water, electricity or basic medication.
There is far more work in this exhibition than could comfortably fit in a single review, some of it arguably more worthy to appear under the banner of "designs of the year" than others. In fact, one thing which would have helped immeasurably in making sense of the exhibition, and indeed of the selection as a whole, would have been a clear idea of how the nominators, jury and curatorial team defined "designs of the year". While the Design Museum is surely right to challenge too narrow a definition of design by including a variety of categorical differences, by not defining what makes these designs worthy of selection in the first place, the exhibition runs the risk of being sucked in to its own contextual black hole.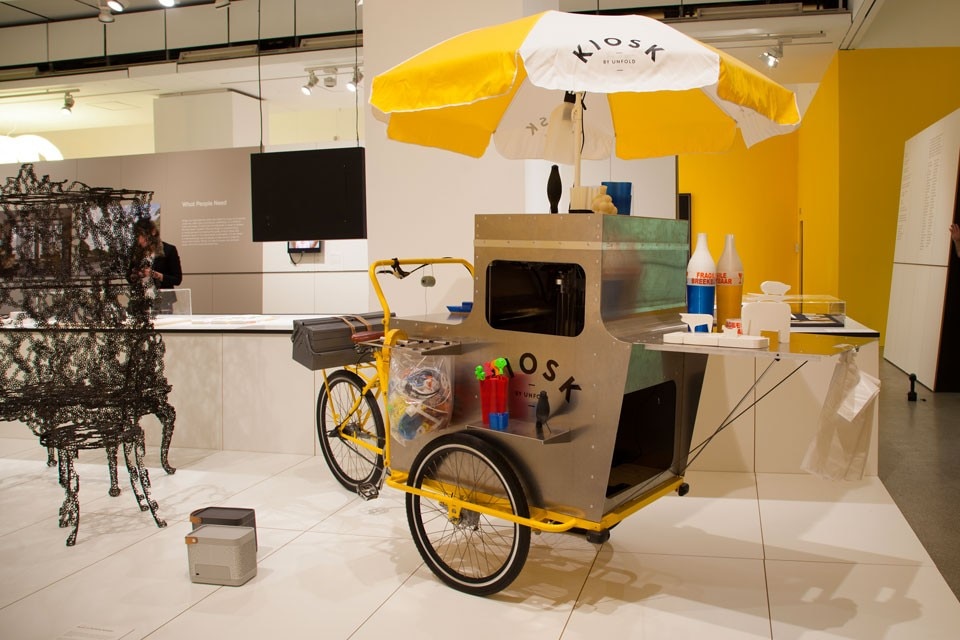 As pointed out in Private Eye issue 1338, the new online system for claiming disability benefits and overseas pensions on GOV.UK works with fewer computers than ever: [from Gov.UK] "The service does not work properly with Macs or other Unix-based systems…you are likely to have problems if you use Internet Explorer 7, 8, 9 and 10, Windows Vista or a smartphone. There is also a high risk that if you use…Chrome, Safari or Firefox, the service will not display all the questions you need to answer This is likely to prevent you from successfully completing or submitting the form." Surely for designs to qualify as "designs of the year", they need to work out in the world they were designed for, not just in museums. Crystal Bennes (@crystalbennes)

Through 7 July 2013
Designs of the Year 2013
Design Museum
Shad Thames, London