"To create, one must first question everything," Eileen Gray stated. Now considered one of the most important pioneers of modernism, Gray was able to range from architecture to interior design, from painting to furniture design. Time after time, she fused different languages, affirming the idea of "work of art in everything;" it is not just the architectural body that counts – all the other elements, from wardrobes to stools, including carpets and mirrors, matter too.
"Today, such a total involvement of the designer in the creation of the environment doesn't raise any eyebrows, but in the 1920s it was quite progressive," Joseph Rykwert told Domus (no. 469, Dec. 1968).  It was indeed an innovative and transdisciplinary concept, in which everything offered ground for exploration, knowledge expansion, and creative transformation. As Gray herself wrote in 1929, "a work acquires value only through the love it manages to manifest".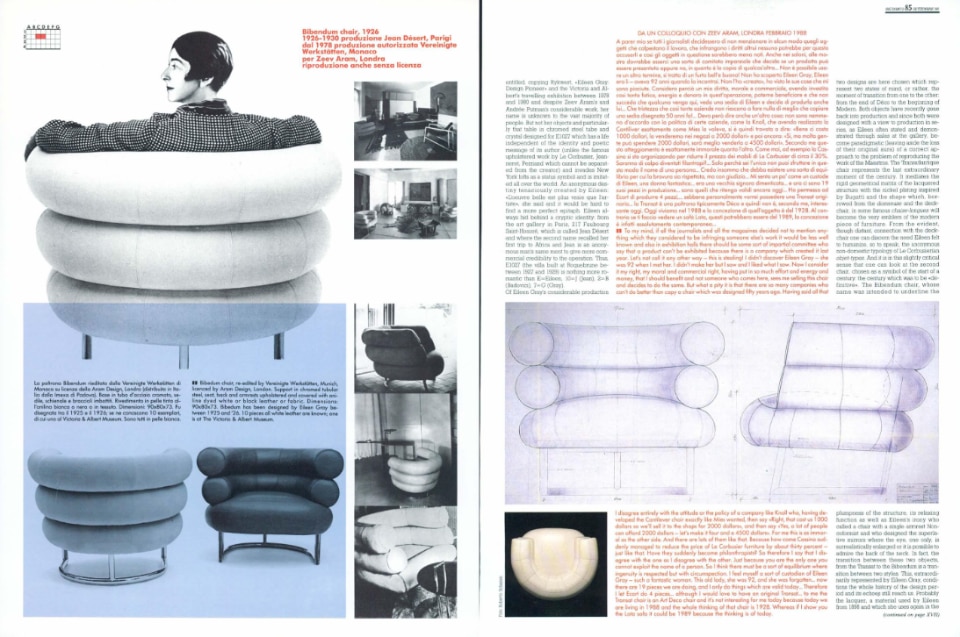 Gray (Kathleen Eileen Moray Smith) was born in 1878 in Enniscorthy, Ireland, into a wealthy family. Her eclectic education was rooted in the Art Nouveau of the late 19th century and culminated in modern architecture. After studying drawing and painting in London at the Slade School of Fine Arts, she learned the art of lacquer work – a technique she further developed in Paris with the Japanese craftsman Seizo Sugawara. She spent the early years of her career between London and Paris, where some of her lacquers were exhibited with moderate success, so much so that British Vogue devoted an article to her in 1917.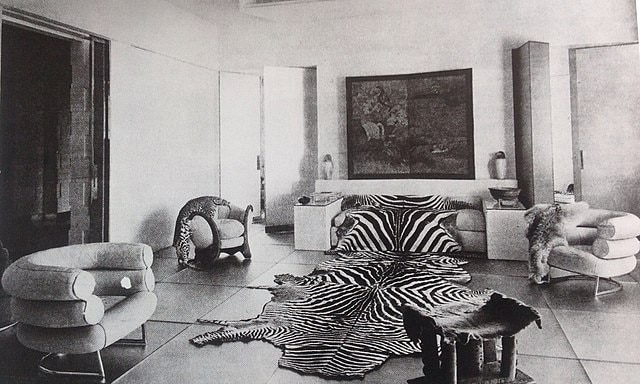 Today, such a total involvement of the designer in the creation of the environment doesn't raise any eyebrows, but in the 1920s it was quite progressive
After signing up as a volunteer during World War I, she moved permanently to the Ville Lumière, where she got her first major commission in 1919 – Suzanne Talbot, a famous fashion designer, asked her to decorate her living room in rue de Lota. The furniture Gray designed was extraordinarily refined and anticipated the formal experience of modernism. It was a huge success, which led to her first exhibition at the Union des Artistes Modernes in 1923. 
In the same year, she started making international connections and came into contact with the De Stijl group. Soon after, J.J.P. Oud and Walter Gropius commented positively on her participation in the Salon des Artistes Décorateurs de Paris, for which she designed the Boudoir de Monte Carlo, an innovative project that showed glimpses of the Bauhaus influence. Riding the wave of success, she opened the Galerie Jean Désert in Paris around the same time, a workshop where she produced furniture in series, an unusual practice at the time, and experimented with alternative materials such as tubular steel. She also took on a number of interior design commissions, producing iconic pieces with a simple, elegant style, such as the Lota Sofa, the Transat (1925-26) and Bibendum (1925) armchairs, and the Screen (1922-25). It was at this time that she met Jean Badovici, a Romanian-born critic, promoter of Le Corbusier, and editor of the magazine L'Architecture Vivante – he would soon play a central role in Gray's love life.
Art is not just the expression of abstract relationships, it must also encapsulate the most tangible relations, the most intimate needs of subjective life.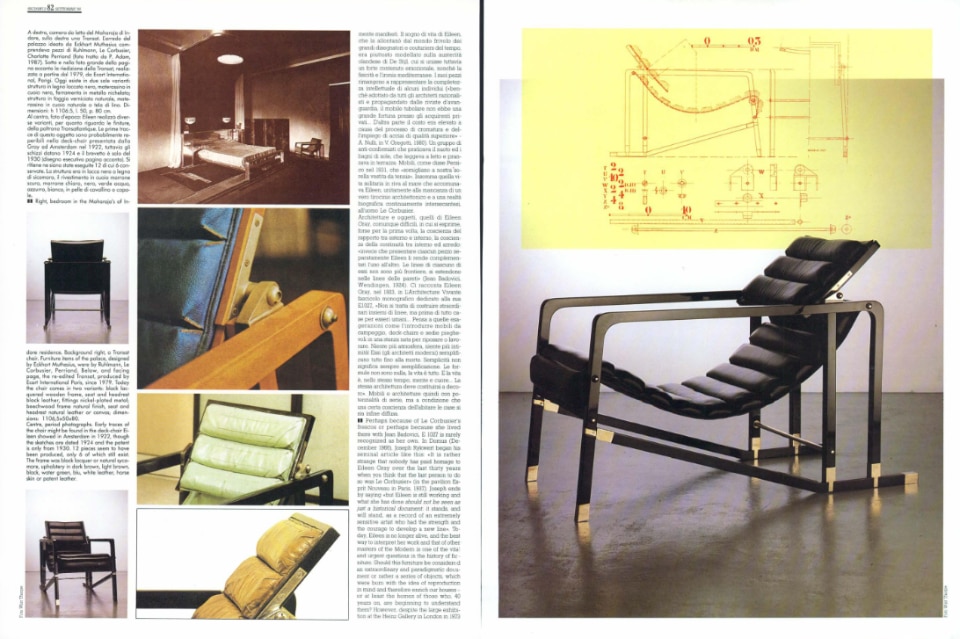 From the late 1920s, encouraged by her lover Badovici, Gray worked on designs in which architecture and objects assumed equal importance and collaborated with Le Corbusier on the Pavillon des Temps Nouveaux, later presented at the 1937 Paris International Exhibition, which also became famous for hosting Picasso's Guernica.
Between 1926 and 1929, during the prodigious decade of modernism, Gray worked on her greatest, but most troubled project, which has too long been associated with Le Corbusier's fame: Villa E-1027, known as Maison en bord de mer, at Roquebrune-Cap-Martin in the south of France.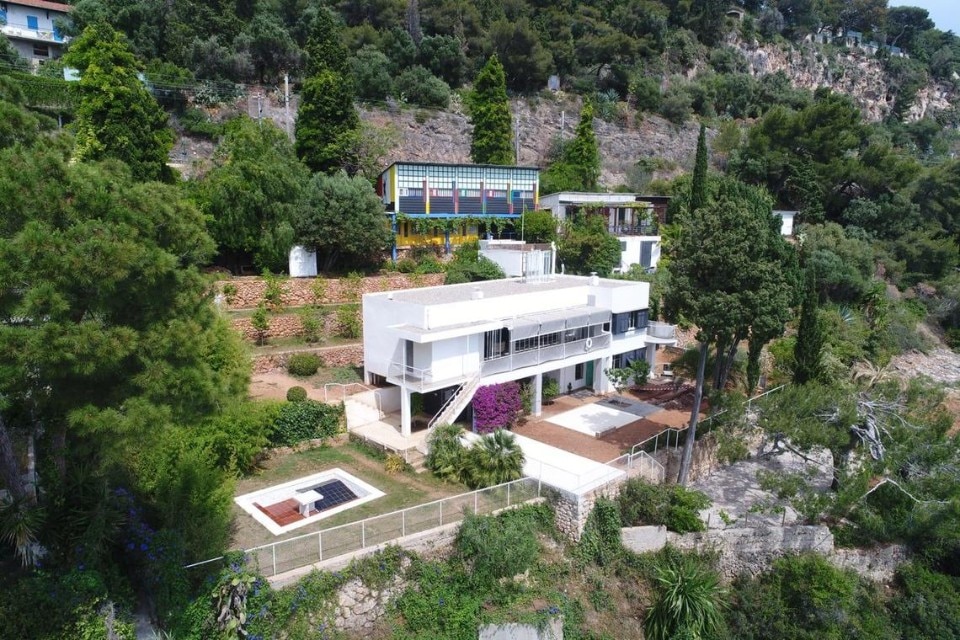 Gray designed this masterpiece for her partner, Badovici, and herself. She wished to capture the innermost desires of a lived-in home, as evidenced by the project's name, which combines her initials and those of her lover. As she puts it, "A house is not a machine to live in. It is the shell of man, his extension, his release, his spiritual emanation."
The villa articulates across two floors, resting on modern pilotis. However, the house also has a flair that is distinct from the architecture of the time (think, for example, of the Villa Noailles designed by Robert Mallet-Stevens in Hyères). Indeed, E-1027 was conceived as a maison minimum – simple, functional, and equipped with built-in furniture; each room overlooks a different balcony, and the windows allow guests to interact with the surrounding landscape – thanks to the movable blinds, visitors can create alternative spaces, in an ideal experiential continuity with the outdoors. 
The furnishings seek to adapt to the human body and its needs; in the living area, white tiles reflect the light, and tables covered in cork absorb noise.
The project quickly became a symbol of a complex work in which the boundaries between architecture and interior design blend into one another, creating a skillful synthesis of various modern currents. In 1938, however, a "painterly colonization" of the house took place that forever marked Gray's sensibility. After the relationship between Badovici and Gray ended, Badovici allowed Le Corbusier to paint, without the designer's permission, eight Picasso-inspired murals on E-1027's white walls. The artwork was imbued with explicit references to Gray's non-canonical sexuality. She saw it as an act of vandalism that degraded the founding principles of the house.
Moreover, when Le Corbusier published his paintings in Oeuvre complète (1946) and in Architecture d'Aujourd'hui (1948), he defined the project as "a house in Cap-Martin," without mentioning Gray's name. "It was rape. A fellow architect, a man she admired, had without consent defaced her design," argued Peter Adam in 1987, in a monograph dedicated to her.
After the incident, Gray moved away from her entourage and from Paris – where she had also designed Badovici's apartment on rue Chateaubriand (1931) – and retreated to Tempe à Pailla, a villa she designed between 1932 and 1934 in Castellar, not far from E-1027, for which she made all the furnishings, including the multifunctional Menton table and a serpentine chair with a light perforated structure borrowed from aircraft manufacturing. This house would mark the end of Gray's completed works until 1958, when she built Lou Perou, a villa near Saint Tropez, for herself (in the meantime, she would produce another 32 designs on paper for single-family houses and cultural centers, now kept at the Victoria and Albert Museum in London).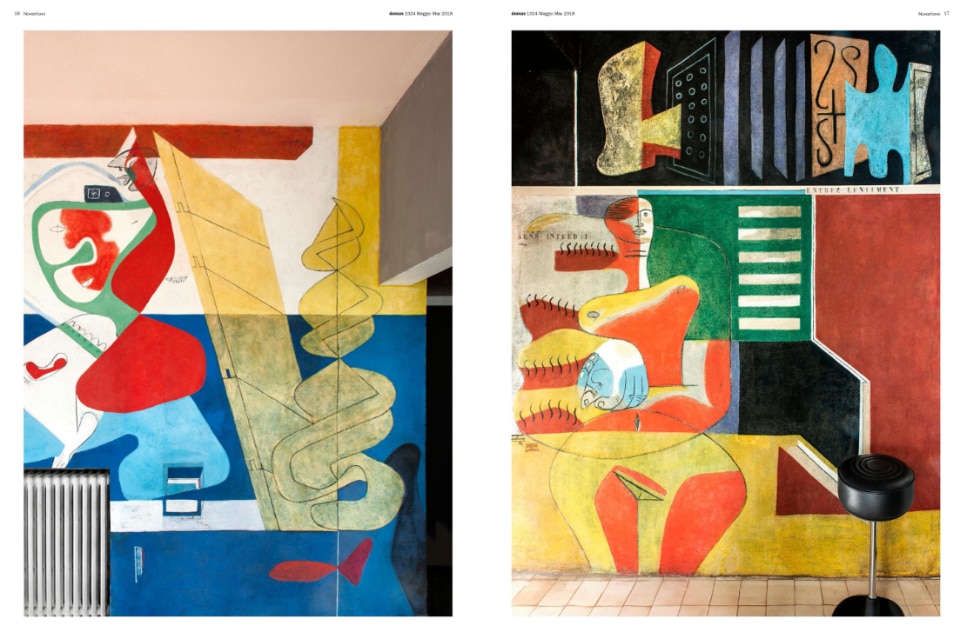 Gray's works and persona were almost forgotten for 40 years of architectural history. She was rediscovered in 1972 when one of her pieces of furniture, the Le Destin screen, was sold at an auction for thirty-six thousand dollars. That same year, she was named Royal Designer for Industry by the Royal Society of Arts in London.
A few years later, in 1976, Gray died in Paris. Shortly after, her work would regain notoriety, also thanks to the work of several scholars, including Rykwert, who wrote about Gray for Domus in 1968, helping to restore the architect's reputation. 
A work acquires value only through the love it manages to manifest.
In 1978, her legendary E-1027 adjustable table became part of the permanent design collection at the MoMA in New York, and her pieces remain collector's items to this day. This helped to reconstruct the E-1027 affair, which had been neglected by critics and public administrations until 2006. The Centre Pompidou dedicated a major solo retrospective to her in 2013, followed in 2014 by the production of the film Price of Desire and the documentary Gray matters. 
These were fundamental acknowledgments that made it possible to reconsider the centrality of a 20th-century leading figure who lived through the great transformations of the century and was able to challenge patriarchal norms and promote equal status for women professionals. Gray also managed to rethink architecture as a non-neutral space, outside the strict canons of sectionalism. As Gray teaches, "Art is not just the expression of abstract relationships, it must also encapsulate the most tangible relations, the most intimate needs of subjective life."
Opening image: Eileen Gray on Domus 469, December 1968