Giacometti has become a canonized name in the art spheres but when it comes to design collectors and scholars might not be praising the eccentric sculptor but rather the creations of his discreet brother – Diego.
The superbly proportioned bronze furniture and the menagerie they shelter has been increasingly admired and sought after by art professionals and collectors in Europe and the United States since the 1970s. But the last decade has seen prices drastically spiralling upwards, making Diego Giacometti the most valuable designer with Claude and François-Xavier Lalanne.
In 2007, a console "Hommage à Böcklin" was sold in an Impressionist sale at Christie's Paris for 420,000€ (estimate 100,000-150,000), it was then auctioned in 2010 at Phillip's New York for $602,500 (estimate $150,000-200,000). A version of the same console was sold in 2011 at Sotheby's New York for $1,314,500 (estimate $300,000-500,000) and the very same console went under the hammer for $6,813,300 (estimate $1,000,000-1,500,000) making it the record price for the artist. A progression of almost 15 times the first price at public auction. In addition to the ever-growing individual prices, the results for works by Giacometti progressively came to represent a large percentage of the Design sale's results (up to 27% for the latest various owners sales) highlighting the concentration of the collector's interest.
What has been driving the insatiable appetite of collectors for Diego Giacometti's work for almost five decades? "The magic of the name Giacometti, the quality of the works and their unique poetry who can inhabit any interiors" answers Sonja Ganne, Chairwoman at Christie's where she has been spearheading the Paris design department since its creation in 1998.
"The sculptor, is Diego."
Alberto Giacometti (in a letter to Cartier-Bresson)
Diego's talent and late fame cannot be understood apart from the complex, extraordinarily close relationship between the two brothers which lived and worked side by side in the Paris studio for forty years. For decades, every work by Alberto passed through the hand of his brother who chiseled the stone, built up the armatures, made the casts, killed the plaster, polished and patinated the bronze. Diego was also his brother's confident and posed relentlessly for him, his head practically becoming a signature of Alberto's art.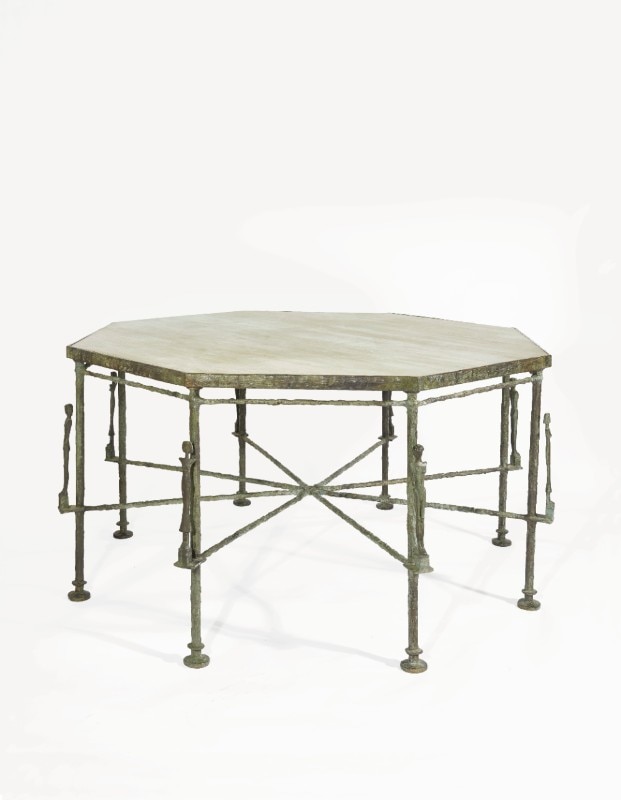 Their first contact with decorative arts came in 1929 when artist Man Ray introduced Alberto to Jean-Michel Frank, an innovative interior decorator close to the Surrealists. Frank immediately hired Alberto to create lightning, andirons and vases for the homes of Schiaparelli, the Noailles, etcetera. Just like for the sculptures Alberto imagined and Diego made. After the war, Diego - always dedicated to his brother's work - was also solicited by long-time friends and early patrons such as Aimé and Marguerite Maeght for whom he furnished most of their homes and their Fondation in Saint Paul de Vence, Pierre Matisse in New York, the Kronenhalle restaurant in Zurich and the Chagall Museum in Nice amongst others.
After Alberto passed away in 1966, Diego (then 63 years old) dedicated himself to his furniture and, for the first time, gave free way to his rich inventiveness. He perfected a singular poetic vocabulary made of variegated patinas, antique shapes, but also frogs, cats, mice, deer, turtles and birds, trees, ponds and peaks with which the artist grew up. His small studio became courted by the international intelligentsia such as Gunter Sachs, Bunny Mellon, Hubert de Givenchy, the decorator Henri Samuel, etc. The crowning achievement of his career was the commission for tables, chairs and chandeliers for the new Picasso Museum in Paris.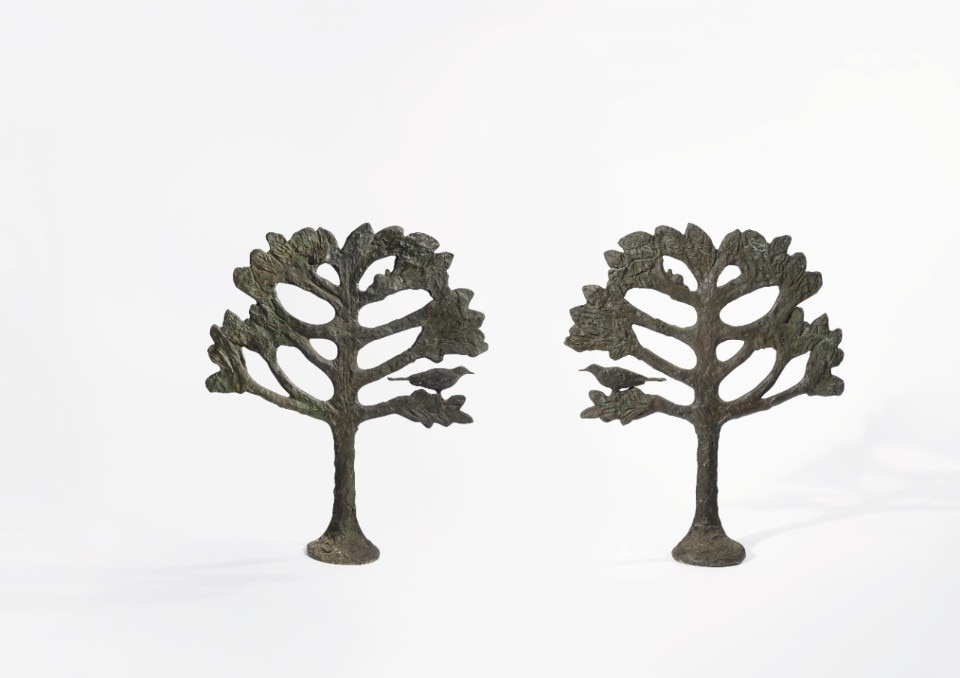 During his lifetime Diego mostly worked for private and decorators and when he died in 1985 his pieces continued to be incredibly desirable and sold by several Art Deco galleries such as l'Arc en Seine in Paris. In the following decade some important collections were auctioned, such as the one of Henri Samuel sold at Christie's Monaco in 1992. "Despite a constant interest from the collectors the market was slowed down in the late 1980s-1990s due to a considerable amount of forgeries but the authentication process has evolved and is still being perfected" adds Sonja Ganne.
Indeed, Diego's work practice remained the same throughout the years; his tiny studio was almost untouched by technology but rather filled with dusty shelves, tools, coats of plaster and adopted stray cats. Humble and convinced that his works were little more than interior decoration Diego did not always sign his pieces and never numbered them. Each creations bears the traces of his fingers and patina but was produced in variations. Although literature referencing most of his models has been published by Daniel Marchesseau, there is no complete catalogue raisonné of Diego's work which unfortunately has left a legacy of forgeries.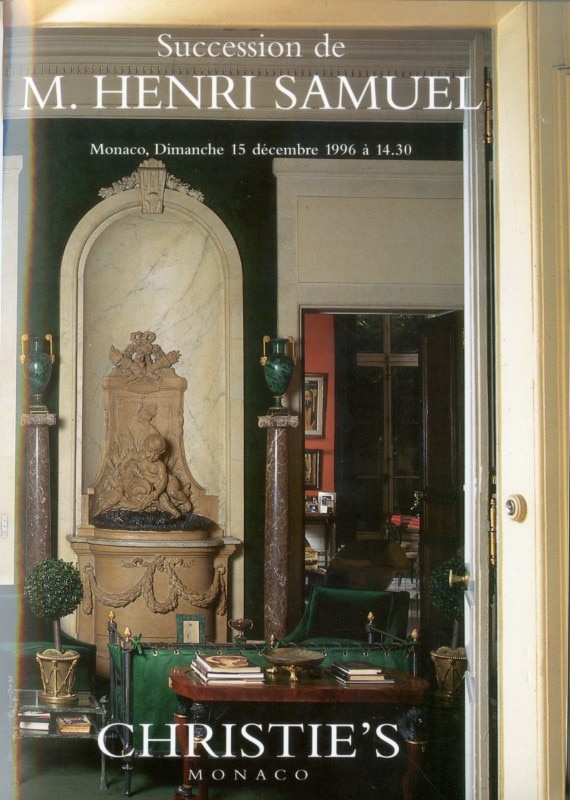 In 2017, Hubert de Givenchy, felt that the work of Diego had not been recognized independently than the one of his brothers and sold his entire collection at Christie's. The white glove sale totalled more than 32 millions with a record price for the Grande table aux Caryatides et Atlantes which fetched €4,162,500. A record that was beaten only a few months later at Sotheby's New York by the Bibliothèque de l'île Saint Louis commissioned by the editor Marc Barbezat. From there, it was a rapid ascension helped with the growing visibility of auction houses on an international market.
In a period in which efforts to blurr the distinction between design and art have been distinguished more by their insistence than by their success, the genuine sculptural qualities of Diego's work stand out. His pieces of furniture occupy the space in a unique way through the sublime proportions and exquisite patina whilst remaining witty and intimate bringing a childlike pleasure. Many of his works are still in important private collections that are bound to come into the spotlight, and one only needs to think of the prices achieved by the works of his brother to realize the immense potential of the market.
However, beyond the market considerations and recent successes – which would have most likely left Diego quite indifferent – these creations are for their lucky owners a reminder that beauty is built for eternity and leads an independent life.
Opening image: Diego Giacometti, "Hommage à Böcklin" Console, estimate: 1,000,000-1,500,000 USD, lot sold: 6,813,300 USD. Courtesy of Sotheby's, Inc. ©