En Bateria is a single-family house that develops within a Gothic lot, therefore having a pronounced longitudinal direction, where the architecture is built through the succession of a sequence of spaces. A larger transversal span accommodates the living spaces, while a smaller one hosts the service areas and bedrooms. Through this juxtaposition, the main span is entirely free, allowing a large void in which life takes place.
Building materials take on the role of an expressive element, becoming decorative shapes. Through their grooves, bricks draw the texture of vertical partitions, while on the first floor, the Catalan vaults are revealed in their tectonics, as are all the exposed concrete elements. Here, the roof detaches from the vertical, porous walls, remarking its role of a crowning component for interior spaces.
The project is narrated through its constructive composition in the raw materiality of the emerging brick. The idea of construction is thus inseparable from the concept of dwelling space as if it were a contemporary interpretation of Sigurd Lewerentz's poetics.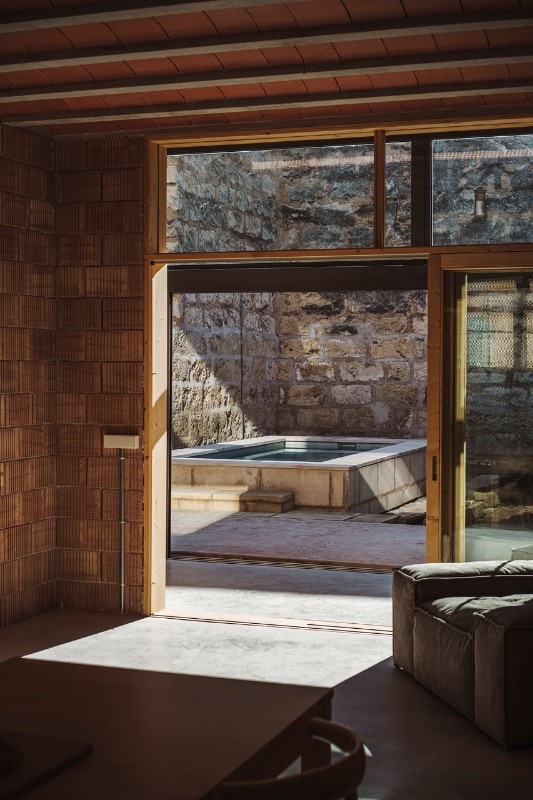 Finally, the project finds two ways to communicate with the world outside. On one front, the austere facade faces the street, with bricks taking on a graphic value that draws the borders between the house and the context. On the other, a veranda expands the space toward the inner courtyard, generating an additional fluid and controlled space.