In Gadhinglaj, India, RC Architects has designed a house in a semi-urban building fabric within a long, narrow plot. The constraining planimetric layout, characterised by two frontages on the short sides to the south-east and north-west and long blind sides bordering on other properties, required finding in the play of solids and voids inside the house and in the geometric articulation of the roofs the answer to the need for domestic intimacy, micro-climatic comfort and multi-functionality.
The house is built on two floors and articulated in a sequence of interconnected fluid spaces. Access from the veranda on the street leads to the physical and symbolic heart of the composition: the living area - with living room, veranda and kitchen - distributed around an internal garden. On the first floor there are two bedrooms, connected by a common garden-terrace flanked by flower boxes and facing the garden on the ground floor. The open spaces on the ground and first floor act as effective light and air catchment tools, allowing, in the torrid climate of the place, passive solutions for natural lighting and cross-ventilation.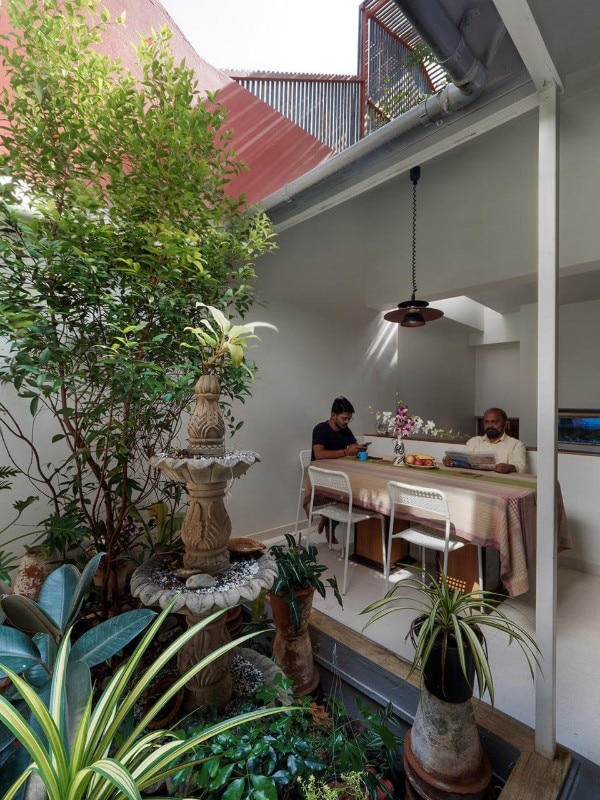 As the name suggests, 'House with different roofs' is a lively composition of four roof types with different geometric shapes: the two pitched shingle roofs on the south-east and north-west fronts, the 'impluvium' roof over the garden on the ground floor, and the pinewood lattice cover sheltering the terrace on the first floor. In addition to protecting against the outside environment and noise, the roofs playfully connote the living spaces, creating protected gathering areas that can be used in different ways throughout the day.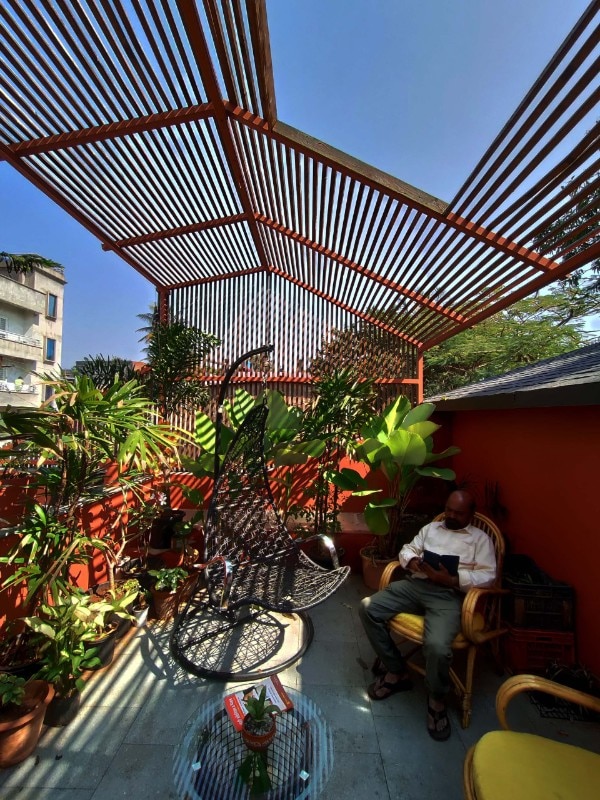 Project:

House with Different Roofs

Architectural project:

RC Architects

Project leader:

Rohan Chavan

Project architect:

Prachi Kadam

Structural consultant:

Prashant Haval

Location:

Gadhinglaj, Kolhapur

Completion:

2021