The exhibition "Architecture at Home", dedicated to the contemporary living space, can be visited at the Crystal Bridges Museum of American Art in the United States until March, 2024. Featuring five architectures designed by American-based studios, the exhibition investigates the theme of living through immersive, domestic prototypes that seek to find a solution to the needs and challenges of the Arkansas community – precarity, sustainability, access to adequate housing.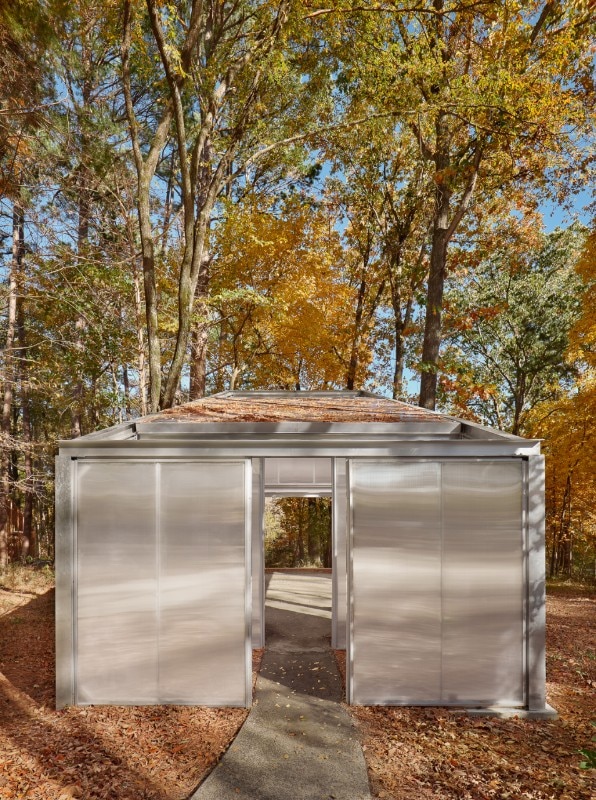 Infinite Opennes, the prototype designed by PPAA Pérez Palacios Arquitectos Asociados, explores living space by proposing a different way of using it: if in today's world it is the various objects that occupy and shape it, the project instead represents a flexible, always modifiable, multifunctional home, no longer static and finally capable of changing over time.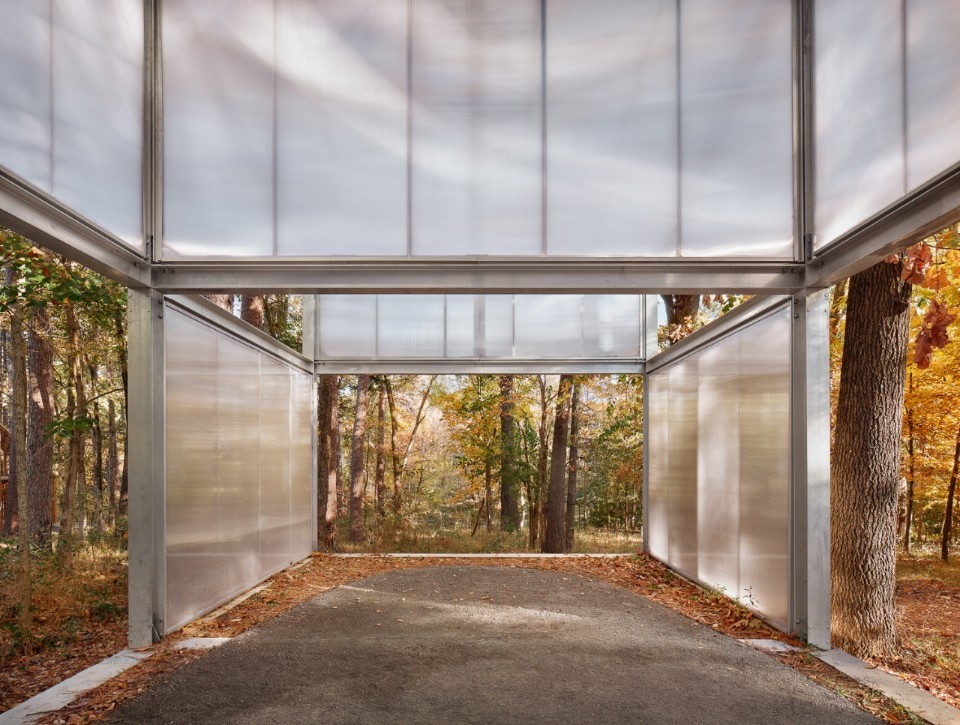 The design investigation also explores the relationship between architecture and nature, emphasising the importance of the former in the establishment of a different language with the planet.

The experiment on display describes the home of the future, an architecture that does not exclude nature and does not "devour" it, that values outdoor spaces, developing them as equally important.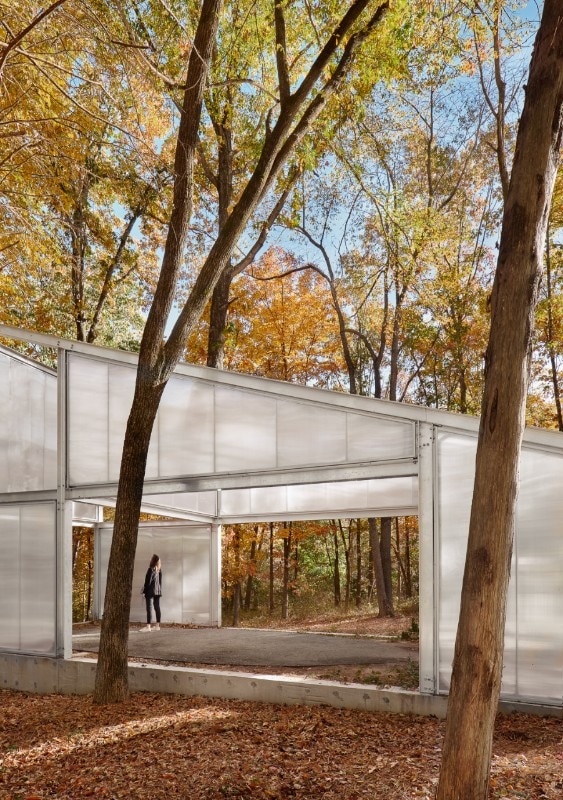 The proposal is a 48 square metre metal structure consisting of a grid and semi-transparent cladding. A modular architecture that boasts numerous configurations, allowing for solids and voids, changing spaces and functionalities.
Project :

Infinite Openness

Location :

Crystal Bridges Museum of American Art, Arkansas, United States

Team :

Pablo Pérez Palacios, Miguel Vargas, Andrés Domínguez, Sergio Delgado, Emilio Calvo, Jonathan Reséndiz

Structure and fabrication :

AM Taller de Diseño Alejandro Marvan, Ana Martínez del Río

Exhibition :

Architecture at Home