Placed adjacent to one of the city's most important and busiest thoroughfares, this house designed by Frari – architecture network reconciles the need for shelter from external atmospheric and acoustic congestion with the need to enjoy open space as a natural extension of the domestic environment.
The compact volume, with a marked horizontal and slightly curvilinear course, is placed orthogonal to the transit axis, so as to optimise the distribution of the built surface in the lot and avoid perceptive relations with the surroundings.
The architectural lexicon is strongly influenced by the characteristics of the context: on the north side – the access side – and the east side – in the direction of the high traffic road – the tight façades act as a peremptory screen, facilitated by the filter of the perimeter vegetation, and evoke the suggestion of an impassable limit protecting the intimacy of the house.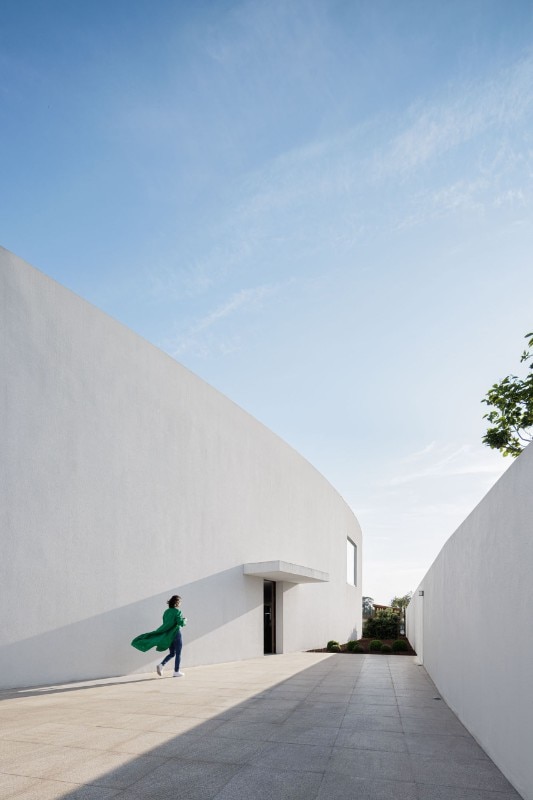 On the south and west sides, the full-bodied mass of the building dematerialises thanks to the volumetric play of projections and recesses and a lively dialectic of materials, opening out towards the garden in an ideal embrace emphasised by the concave shape of the construction: the massive, protruding bodies, in dazzling white, accentuate the depth of the façade and seem to be suspended, in an inversion of the laws of gravity, over the glass and corten steel openings.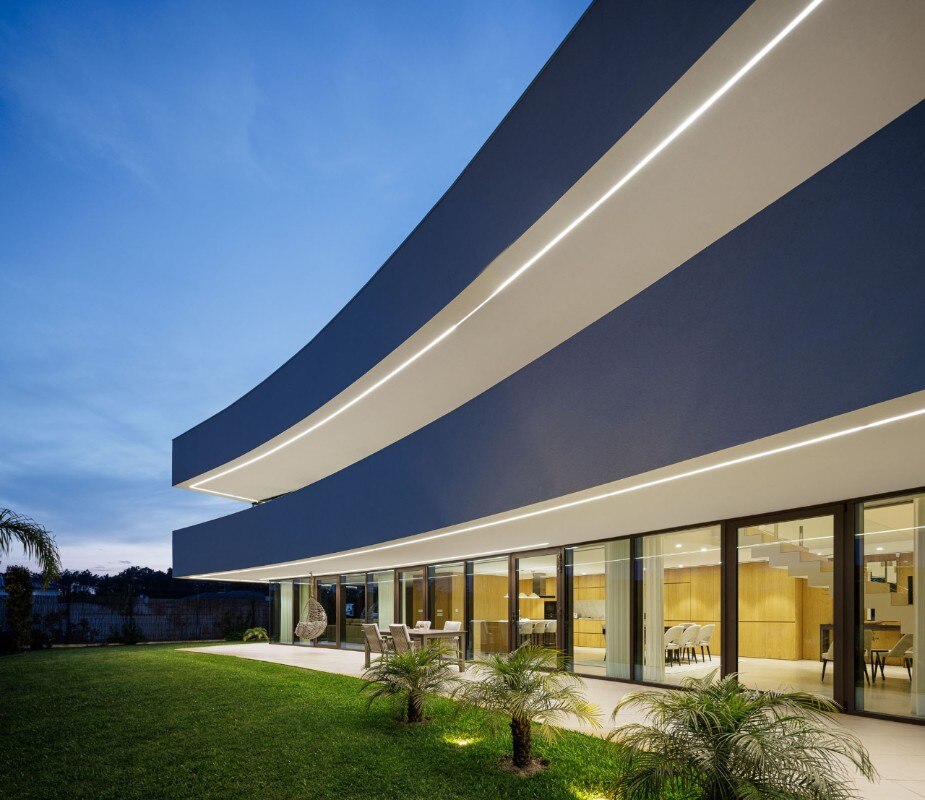 Inside, the rooms on the two levels – living area and common areas on the ground floor, sleeping area on the first floor – take advantage of the privileged southern orientation towards the garden, which filters uninterruptedly through the large windows, and are characterised by a soft, enveloping atmosphere thanks to the neutral tones of the furnishings and upholstery that dilate the space radiating with light.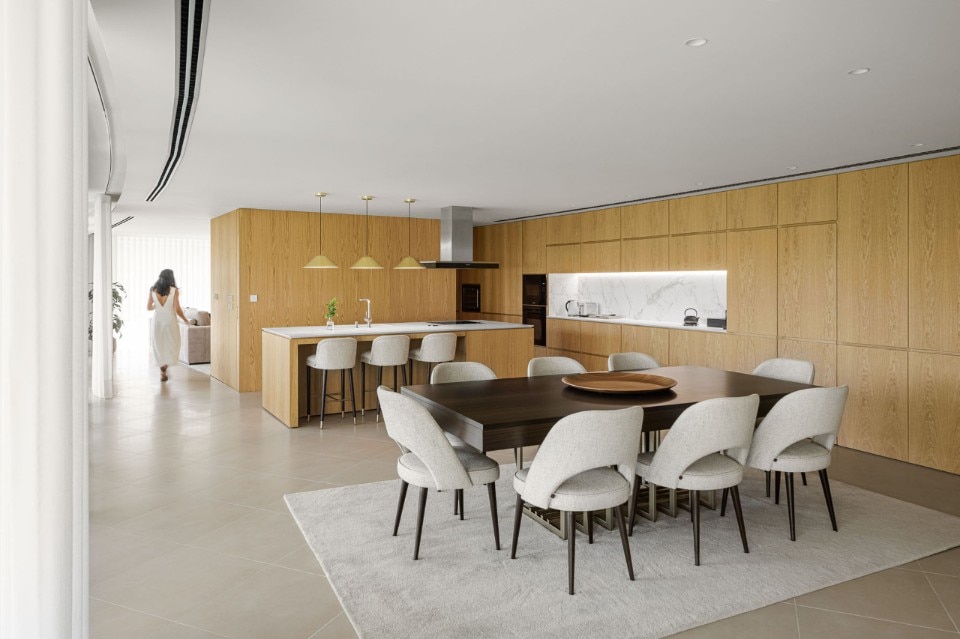 Project:

Casa 109

Location:

Vagos, Portugal

Architectural project:

Frari – architecture network

Project leader:

Maria Fradinho

Landscape architecture:

Jardins e Exteriores - Arthur Pereira

Engineering:

Pedro Tavares - Engenharia de Projectos, Coordenação de Segurança e Direcção de Obras Lda.