Geometries and transparencies characterise the house designed for a Belgian artist. Residence WKG, located on a plot surrounded by nature in Bruge, Belgium, features an art studio and large spaces. The dwelling designed by Govaert&Vanhoutte Architects is characterised by the superimposition of two concrete blocks – of which the cantilevered upper one is designed to give shape to a patio near the swimming pool.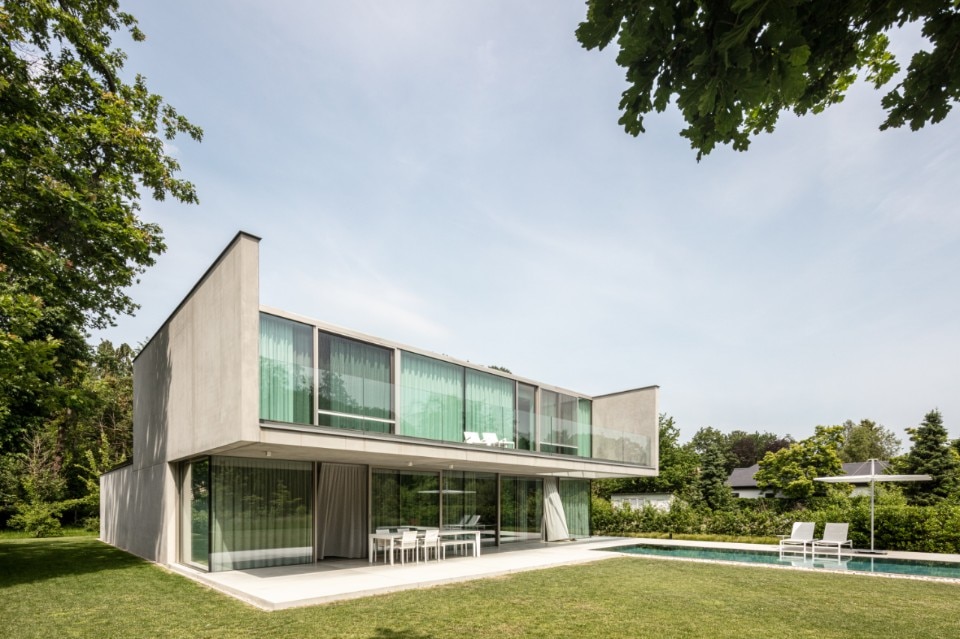 The solid, rough exterior walls are balanced by the transparency of the glass chosen for north and south sides and by the introduction of an airy terrace. The house is distributed over three floors: at the entrance, a lift transports even the bulkiest works of art from the art storage room on the floor below, where there is also a wellness area accessible from the outside by hidden stairs. The spaces of the living area, visually interconnected, are partition-free and fluid, to transform and be interpreted always differently.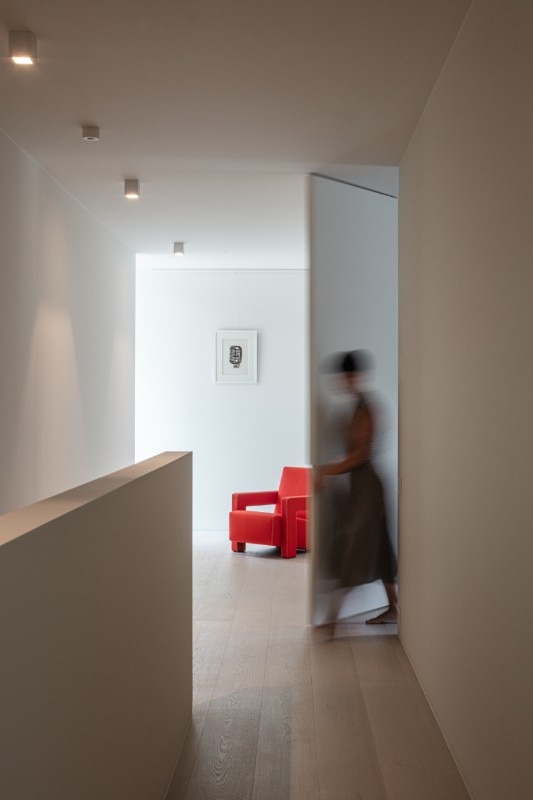 The ground floor is an open space interrupted only by the volumes housing bathroom, stairs, fireplace, wardrobe and pantry. Important for this area of the house – where the painter's studio is located – is the entry of light.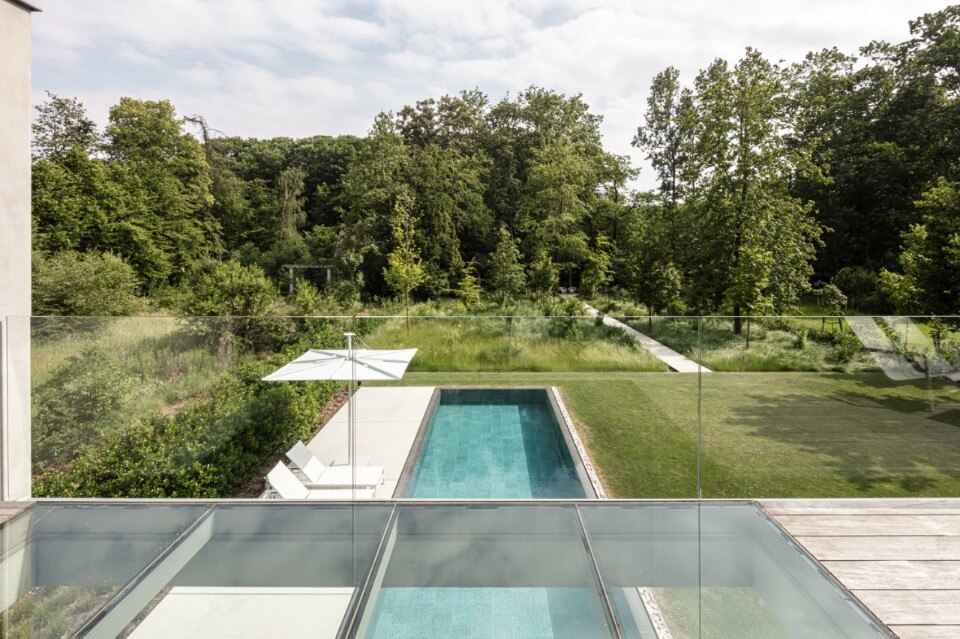 This is why natural lighting plays a key role, facilitated by the large windows covering the facades and from which some of the artist's works can be admired. The first floor houses the sleeping area: the south side, totally transparent, offers rooms and a bathroom with a view of the garden and the green landscape. 
Project :

Residence WKG

Location :

Bruges, Belgium

Program :

Private residence

Architects :

Govaert&Vanhoutte Architects

Completion :

2020