This buen retiro located in the Fazenda Boa Vista, an hour from São Paulo and immersed in the Atlantic forest, is an invitation to "decant" from metropolitan stress by reclaiming a secluded dimension of life and deep contact with nature.
The composition by Studio Guilherme Torres exalts a concept of intimate and reserved living: interior spaces are in fact concealed on the outside by a wall of rammed earth, made with sand and soil from the site according to local craftsmanship.
As one crosses the threshold, the monolithic envelope opens up into different units with rigorous and essential geometries, articulated around patios, swimming pools and gardens in a continuous dialectic relationship between inside and outside: five bright white-painted blocks are housing the independent suites, while a central volume, enclosed by fully sliding glass walls, and a large space covered by a canopy – both in exposed wood – include the common areas that can be used even on rainy days.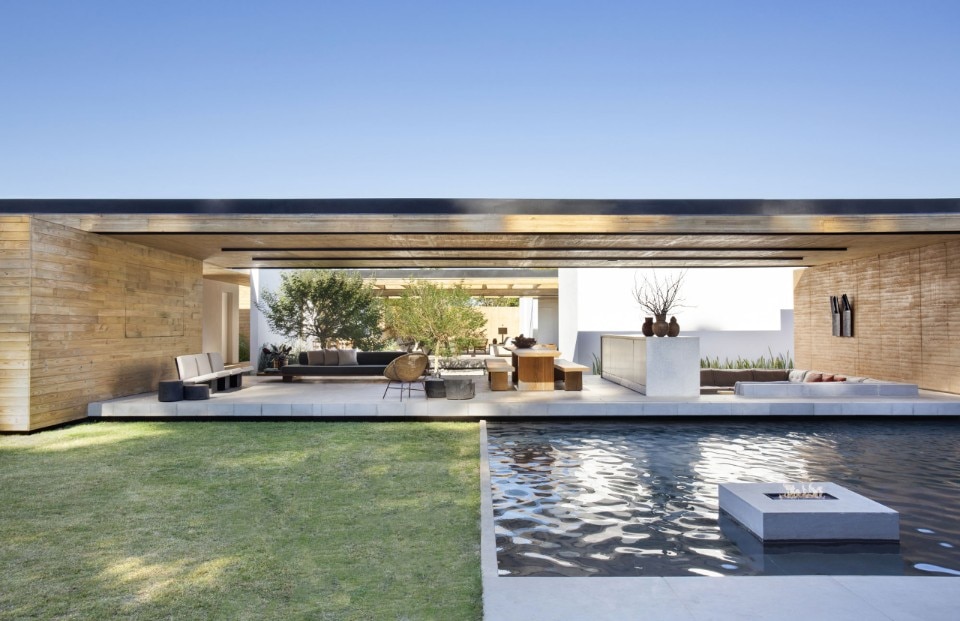 In the interiors, designer furniture pieces – many of them created by the firm itself – dialogue with handcrafted objects made by indigenous people, inside rooms whose rustic characteris emphasised by simple, natural materials such as wood, brick and porphyry.
The intervention has been conceived with the utmost attention to environmental sustainability: the structure is entirely made of cross-laminated timber (CLT) panels, a technology that considerably reduces the production of waste and greenhouse gases compared to reinforced concrete; energy is supplied by a photovoltaic system; the water tanks, beyond the exquisitely ornamental aspect, act as rainwater collection basins to allow recycling.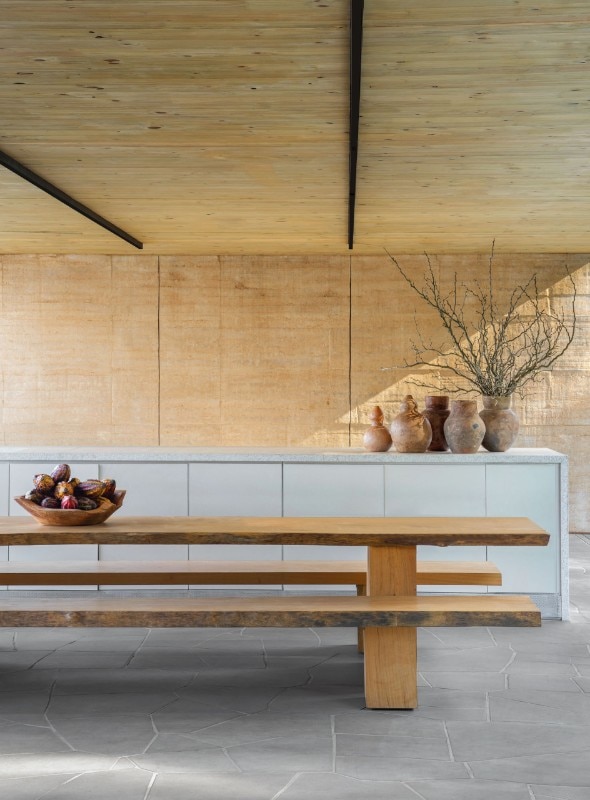 Project:

Jatobá House

Location:

Fazenda Boa Vista, São Paulo, Brasile

Architectural project:

Studio Guilherme Torres

Completion:

2021