This tiny house on wheels with a double-axle trailer is the result of the compositional and craftsmanship skills of Gonçalo Madeira Marrote, an architect and carpenter whose surname (Madeira means 'wood' in Portuguese) already carries the synthesis of his work.
Conceived as a stable (but still mobile) residence on the outskirts of Lisbon for a family of three, despite its small size – 7.5 m x 2 m in plan – the construction houses all the rooms necessary for a comfortable domestic life: on the ground floor, a kitchen with dining area, services and a living room with a foldaway bed; on the upper floor, two mezzanines with bedrooms, accessible by ladders.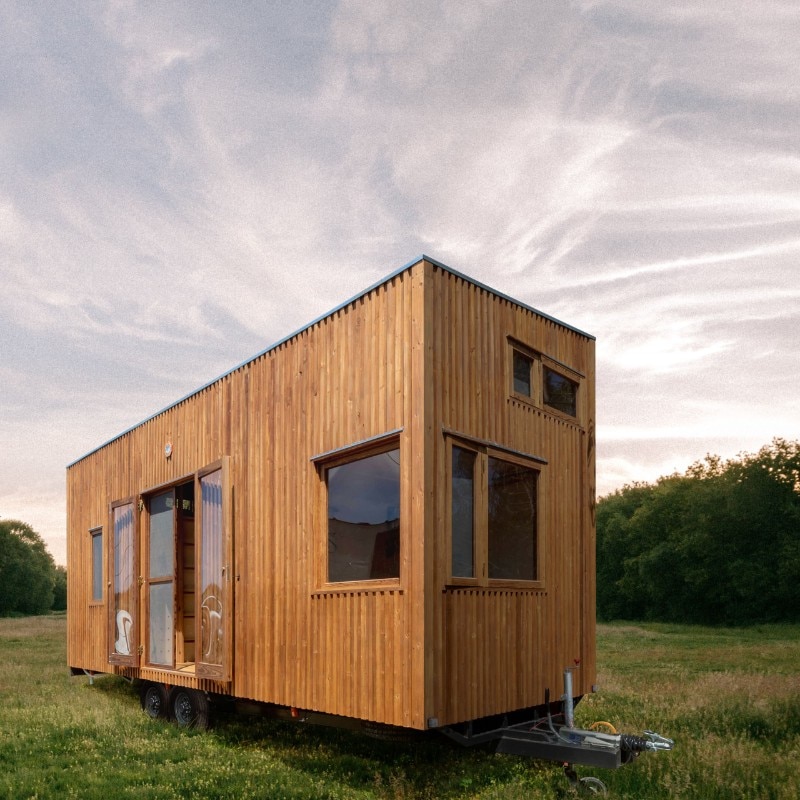 The building is made entirely of wood and is energy independent, thanks to solar panels on the roof. 
The large windows and glazed doors, together with the soft, light-coloured interior cladding, help create an effect of diffuse luminosity and spatial expansion.
A sign, perhaps, that sometimes it is not square metres or even a predetermined location that makes for quality living.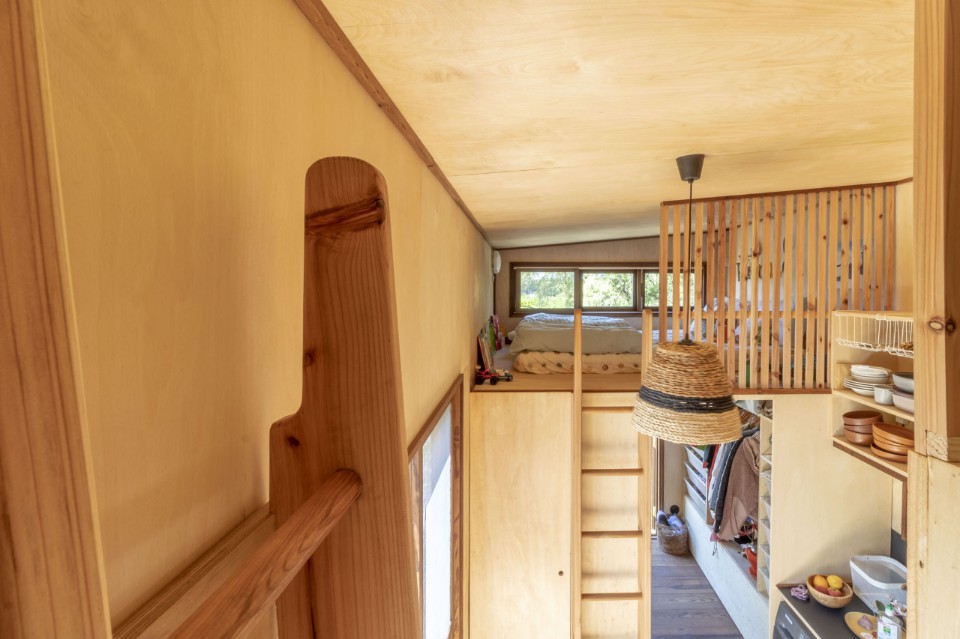 Project:

Baleia T.O.W.

Architecture and construction:

Madeiguincho Atelier

Location:

Lisbon, Portugal