Skid Row is a "city within a city" that has been home to one of the largest agglomerations of homeless people in the United States for over a century and where thousands of people on the margins of society sleep on cardboard or in temporary tents along the streets.
Here, the non-profit association Los Angeles Action Network (LACAN), committed to the social, economic and environmental regeneration of the neighbourhood, aims through the EcoHood project to build more affordable housing – also in relation to the cost of housing under current public housing support programmes – that is quicker to build and with high energy performance to meet the pressing demand for housing that has increased since the pandemic and to reduce the ecological footprint.
The technologies range from prefabrication to 3D printing and the use of shipping containers that allow low construction costs, reduction of waste and toxic emissions, control of the production process and speed of assembly.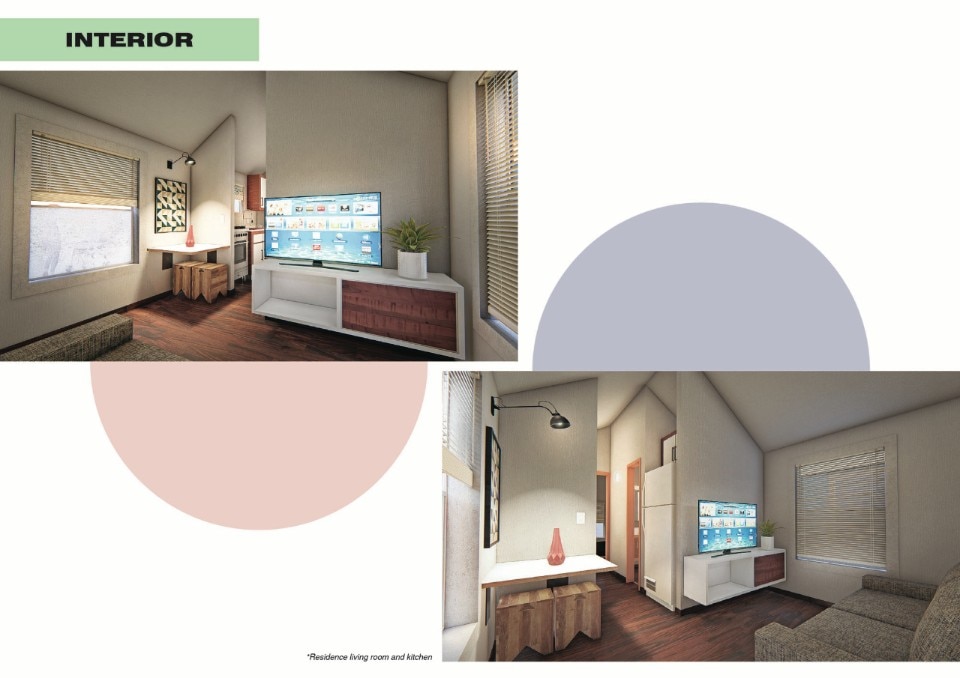 The first EcoHood intervention in Skid Row is located in South Central LA: the goal of the Budlong Square pilot project is to become a scalable prototype that can be exported to other problematic contexts in the city where underused or abandoned areas can be converted into socially and ecologically sustainable housing compartments.
The prefabricated dwellings, based on the aggregation of small modular elements, range in size from 26 square metres to 37 square metres (279 to 399 square feet) to accommodate different types of users and feature high energy performance: from the use of solar energy for cooling and heating systems, to the use of drinking water generators, to water-saving composting toilets. All the accommodation is fully furnished and finished with essential but decent materials.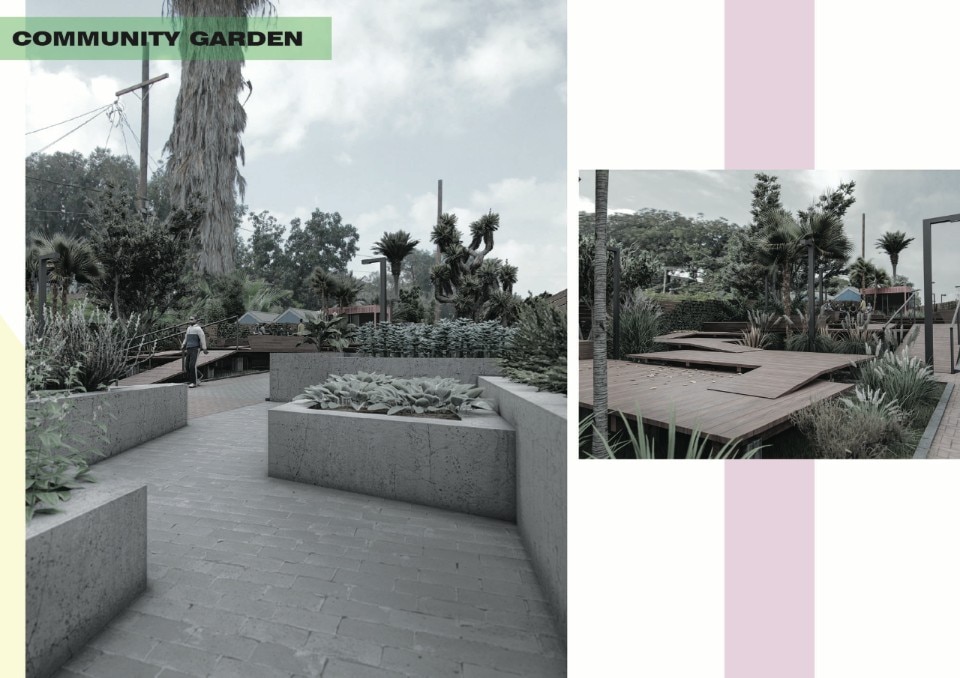 In the general design, particular attention was paid to common areas to facilitate socialising, sharing and building a "sense of community". Urban farming practices for the cultivation of vegetable gardens and native plants encourage contact with the land, manual skills and the individual and collective process of "caring" for the neighbourhood. Open spaces are designed to host events, from parties to evening cinema. An office offers an ongoing dialogue with residents with a view to their possible inclusion in the labour market.
An intervention that prompts reflection on the traditional vision of living and traditional building technologies, in a world in which fragility and poverty are increasingly widespread and natural resources are less and less available; and on the fact that "emergency" buildings can be much more than the "children of Minor Architecture" because the home is not just a dwelling but a point from which to get up and start again.
Opening image: Los Angeles. Courtesy Alexis Balinoff, Unsplash
Project:

Ecohood residential intervention

Location:

Imperial Highway & Budlong Av., Skid Row, LA

Chronology:

2021 - ongoing

Promoters:

LACAN and eCo2LA

Concept and design:

Pete White

Architect:

Henrique Carrara

Landscape architecture:

Adriana García, Eri Yamagata, Studio Hyperlocal