Luigi Greco and Mattia Paco Rizzi founded GRRIZ in 2015. They operate in public spaces through the creation of self-construction sites with students and citizens. Self-construction of temporary structures is a model of architecture that was used to solve the problems of local communities through a participatory approach. This method brings together the culture of architecture and craftsmanship, acting as a complementary form of training for architecture students and more. In Italy and around the world, collectives working on the temporary nature of architecture are increasingly developing to redefine the meaning and use of public spaces. In this sense, GRRIZ represents one of the most interesting design experiences between art and architecture.
Self-construction is a way of doing architecture that has been adopted since the 1960s in America. It happened with Drop City, built by students of Buckminster Fuller, or with Paolo Soleri's Cosanti, in the wake of the counterculture. It is undoubtedly an alternative and complementary to the "official" university education linked to a training of future architects too focused on paper.

Can this approach, which you have adopted and which derives from having worked in the French collective EXYZT, represent the future of architecture academies?
Our experience with the EXYZT has left a deep mark on us in terms of our imaginative approach to design, the use of resources, materials and time management on site. In each project we always look for that unique mood of the EXYZT working sites. Music, conviviality, celebration and a dreamlike approach to the design of temporary places. We prefer wood and in particular planks when we think of a project. They are easily transportable, we have the equipment to work with them and they allow us to create different sizes even in difficult contexts, as happened recently with Archibüse, the panoramic viewpoint over the Ligurian Alps in Garessio, Italy,  realised inside the Petites Folies Summer School, where cars couldn't reached the working site.
Through the building process we learn a lot in terms of craftsmanship, design, problem solving and conflict resolution. The academy in Italy needs to include this part of the process in its programmes and above all to create spaces dedicated to 1:1 construction where you can learn how to use the equipment correctly. The models of pedagogy in architecture have shown their limits and their self-referential drifts. The need for an ecological transition today, necessary for our Planet, leads us towards a circular economy, the valorisation of manual work and the resources of local communities. For too long, architectural education has focused on macroscopic approaches that are far removed from the substance, from a human dimension of architecture.
We want our projects to be prefabricated and installed in a maximum of 10 working days: we use time as if it were a material
Your formal research lies between art and architecture where time is central, not only for the creation of architecture but also for the permanence in places. Where does this attitude come from?
We want our projects to be prefabricated and installed in a maximum of 10 working days. It is a reassuring vision that makes us think that architecture and art can create a change in a short time. We use time as if it were a material. We believe that there are no single solutions to the problems of the city, and above all that the solutions we provide today do not necessarily have to be good enough for the future. Every piece of architecture we have created is a prototype of something else that has to be commissioned yet. The idea is to create a holistic imagery that can interact with the public, to make it participate in something unique.
Having grown up professionally in an immobile Italy we have become passionate about temporary architecture. At the basis of our actions with GRRIZ and with previous collective-projects (I PARK ART, CHAPITRE ZERO for Mattia, RUDERE PROJECT for Luigi) there is the need to intervene even with scarce economic resources, pursuing the collective interest. We have never been interested in the permanence of a work. We collect mistakes and successes with the idea of finding in our hands the necessary experience to build in a better way.
How was GRRIZ born and what were the preconditions that led you to work together?
We met in 2010 at the Incompiuto Siciliano Festival during a collaboration with the Parisian atelier Coloco. After those weeks of co-working, we always kept in touch, but always in different cities, meeting each other to build our micro-architectures with wood. Very intense years: in Guimarães and London with the EXYZT collective, in Catanzaro for the Altrove Festival, in Budapest for the Sziget Festival, small projects but aware that we could create an efficient and close-knit team despite living in different cities. GRRIZ as a sharing of ideas and projects arrived in the summer of 2015 with the desire to deal with projects of art installations and setting ups in foreign cities. Our studio was born and consolidated with the organisation of remote working too.
However, the basic precondition is the deep common fascination for the human being as a social animal and our love for architecture and craftsmanship, allowing experimentation in the public space and highlighting the social role of architecture and the architect. At the same time, in the public space, the future user of a project cannot be identified with certainty, so it is the designer's duty to embrace uncertainty by making this aspect a strong point of his work. Valuing the unexpected rather than preventing it. Then, the construction site as a pedagogical space takes our profession back to where it all begins: manual work!
In our construction sites all participants, even if with different skills, are equally important. This allows us to grow together as human beings and to learn to build tomorrow's city, together.
In our construction sites all participants, even if with different skills, are equally important.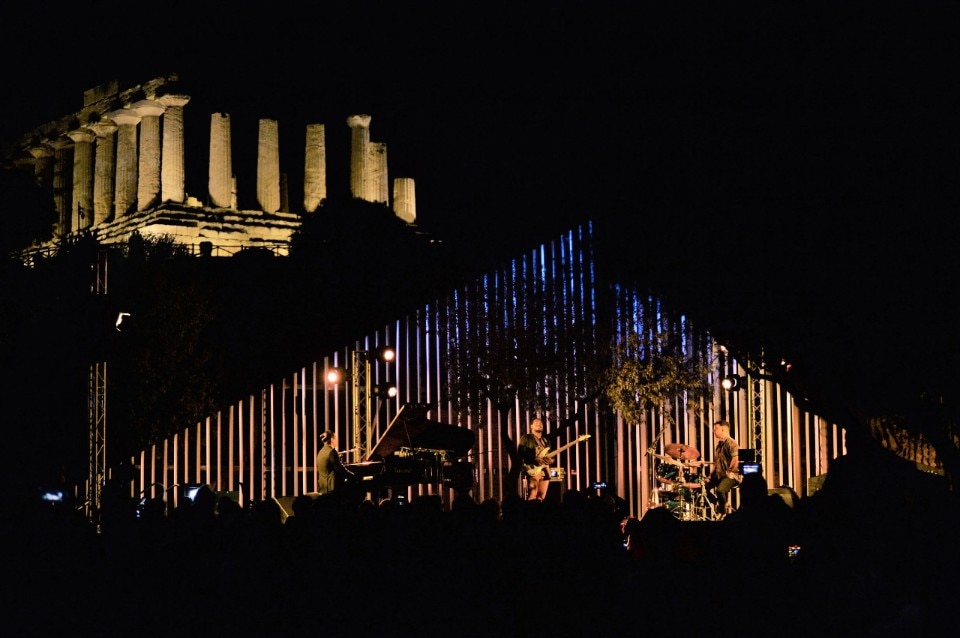 In recent years, an architectural culture of self-construction has also developed in Italy, with an intense relationship between architects and the volunteers who participate in the construction sites, whether students or citizens. Each time the projects tell different stories and problems, what do you expect from them?
Every project brings with it stories full of meaning and moments of personal and collective learning. These situations are fundamental for our human and professional growth. The Genius loci is an essential element in our projects. The desire to embrace and enhance the spirit of a place, as an intermingling of a space and a community, spontaneously leads the design process in an inevitable direction. The respect we give to matter, to the local resources, both material and immaterial, present in a community, leads the genius materiae to define the process through which the architecture will come to life. Man Ray's words help us here: "I could not imagine what would come out of it, but I was convinced that the problems, once posed, would rise up on their own, like those of nature. The need to live and create would find the solution". 
We value the unexpected rather than preventing it and see construction sites as a pedagogical space takes our profession back to where it all begins: manual work!
How much can architecture help to re-inhabit the inland areas that make up a large part of European territories?
We strongly believe that architecture can provide adequate answers in different contexts, especially areas, and be the reason, through the creation of spaces, to stay in inland areas. Architecture can be the mean for re-inhabiting inland areas, for generating well-being and quality of life for new residents. Architecture can be the driving force needed to revitalise a place. For too long we have looked at inland areas as opposed to metropolitan areas, applying design methodologies that have had adverse effects to those intended. We think the time has come to apply the same "metropolitan" flexibility and design innovation to the inland areas to allow them to take on a new economic and social attitude. Architecture can catalyse visions and suggest answers, but nothing will be possible without local politics support.