In the historic centre of Querétaro, in a neo-colonial building dating back to the early 1900s and once owned by a philanthropist dedicated to promoting education, art and culture, anonimous and JAHS have carried out a renovation and expansion project with the intention of conveying the values of the owner through the conception of a space in which hospitality, gastronomy and art could coexist and become a common legacy for future generations.
The building has three fronts, with the main entrance to the south overlooking the historic Jardín Guerrero Plaza, one of the city's most important public spaces. The façades and structures have been meticulously restored so as not to alter their identity, also in relation to the surrounding urban context with which the building interacts harmoniously in terms of colour and finishing materials.
The building, originally a single-storey building with a second level, houses a gallery for temporary exhibitions, a haute cuisine restaurant specialising in local gastronomy, 11 rooms (6 on the ground floor and 5 on the first floor), common areas and open-air gardens with pools.
The architectural project is based on certain fundamental principles such as the preservation of valuable pre-existing building elements; the enhancement of new materials (from the local grey stone of the external paving, to the interior floors in herringbone oak with variable shades, to the iron pergola on the upper floor which creates vibrant chiaroscuro effects); the use of greenery as a compositional element that differentiates the open spaces (from the acacias that shade the courtyards on the ground floor, to the mixed vegetation of nandine, chestnut trees, aralie, ferns, asparagus, jasmine, shrubs and rosemary on the upper floor).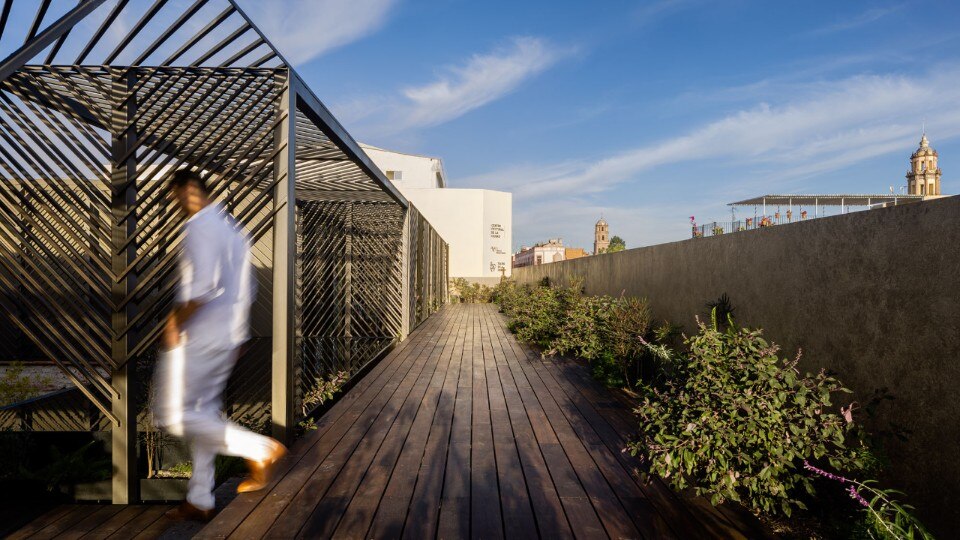 The interior design is characterised by an eclectic mix of materials, colours and styles that interact with the neutrality of the existing architecture, creating a lively dualism between history and contemporaneity.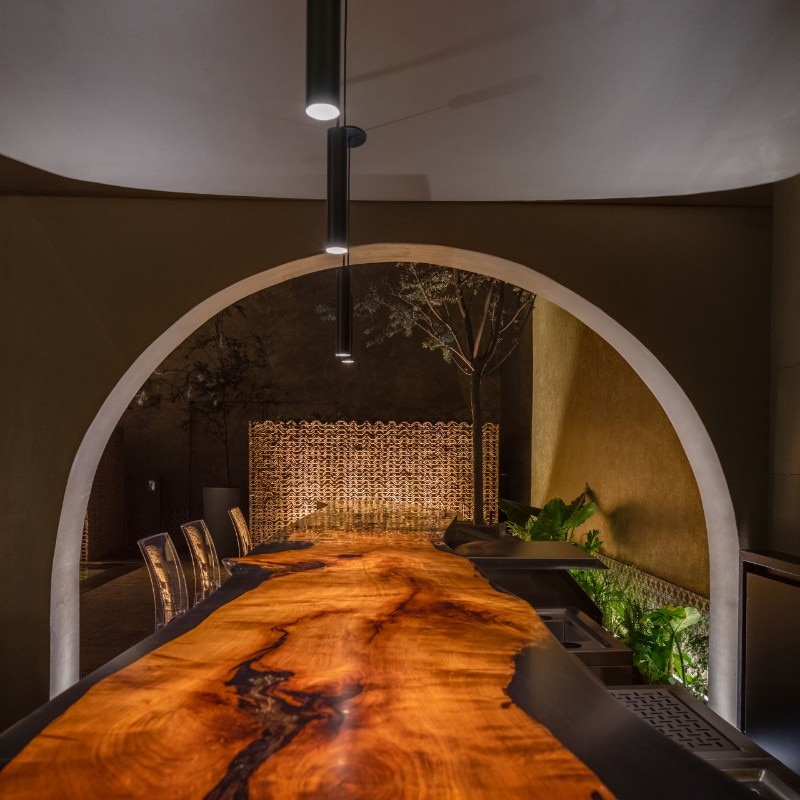 Poject:

Tá Hotel de Diseño

Location:

Santiago de Querétaro, Querétaro, Mexico

Architectural project:

anonimous (Alfonso Jimenez, Bárbara Trujillo)

anonimous collaborators:

Mónica Ochoa, Edgar Alarcon, Christopher Franco, Marco di Peso, Heliana Echevarria, Pablo Eguiarte, Alejandra Mosqueda, Lucrecia Brero y Jesús Herrera Soto

Project team:

anonimous + JAHS

Interni:

anonimous + JAHS

Products:

Hansgrohe (faucet), Catalano (bath furniture), Elmex/ Abkal Studio (ligthing), Crioll Studio (bar), Paola Lenti/ Kartell (furniture), Bozovich (wooden deck), Porcelanosa (floor covering), Fine Floors (wooden floor)