A hytte – a word of German origin literally translated as "small wooden house" – is the traditional mountain hut owned by about one in three Norwegian families, a tradition that explains why Norway tops the list of second homes per capita. Places of fixed rituals and custodians of family memories, this type of vacation home typical of Northern European culture finds its contemporary reinterpretation in Breitenbach, a small French municipality in Alsace.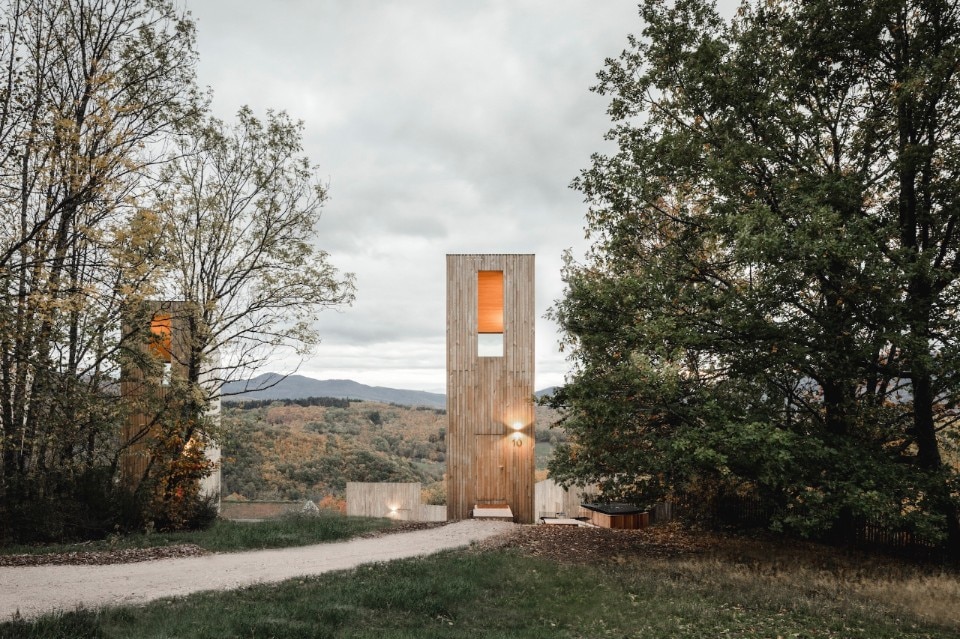 Commissioned by a French-Danish client, in fact, Norwegian architect Reiulf Ramstad rethought the typical Scandinavian structure for the 48° Nord hotel through fourteen punctual cabins that detail the hill like boulders on a slope. "The architectural design had to find a common denominator of both cultures," explains architect Reiulf Ramstad, "fading into the site but not disappearing, showing that nature, ecology and modernity are not incompatible."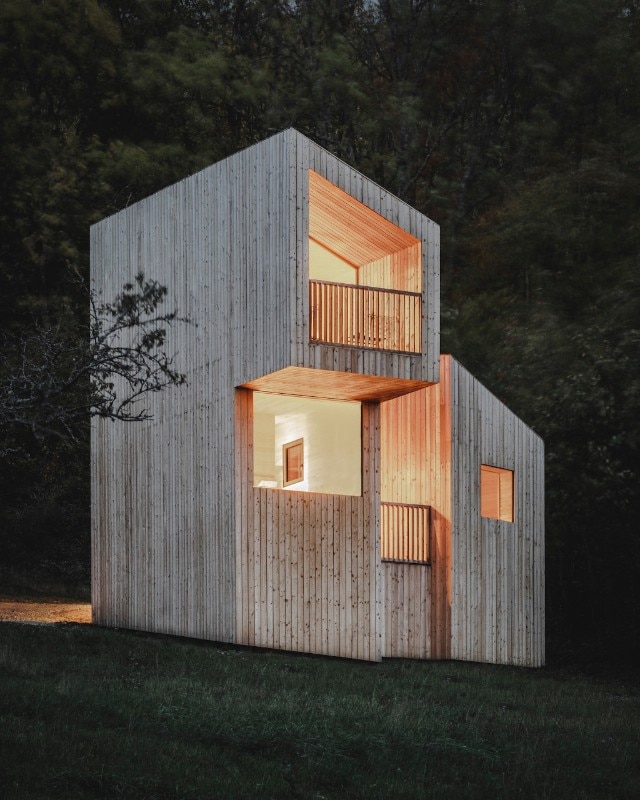 Built on stilts, the small architectures are demountable, preserving the surrounding landscape intact. All volumes are clad in untreated and locally sourced chestnut wood, marked only by large glass openings. Four distinct typologies make up a family of polygonal volumes with different qualities: now developed on a single level, now towering and thin, and finally more spacious to accommodate entire families. The interiors are minimal and rustic, qualified by light wood and built-in furniture, in memory of the Scandinavian welcome, the "hygge".
Project:

Breitenbach Landscape Hotel – 48° Nord

Architecture studio:

Reiulf Ramstad Arkitekter in collaboration with ASP Architecture

Client:

private, Emil Leroy-Jönsson

Total area:

20,000 smq

Hytte area:

from 20 to 60 mq

Commission date:

2015

Completion date:

2020