Casa Rio is the result of the discovery of the original structure of an old farmhouse located in the village of Gondomar, in a rural area in northern Portugal. During the demolition of the additions built over time, the architects discovered that the farmhouse was originally composed of three small independent houses built according to the needs of the time.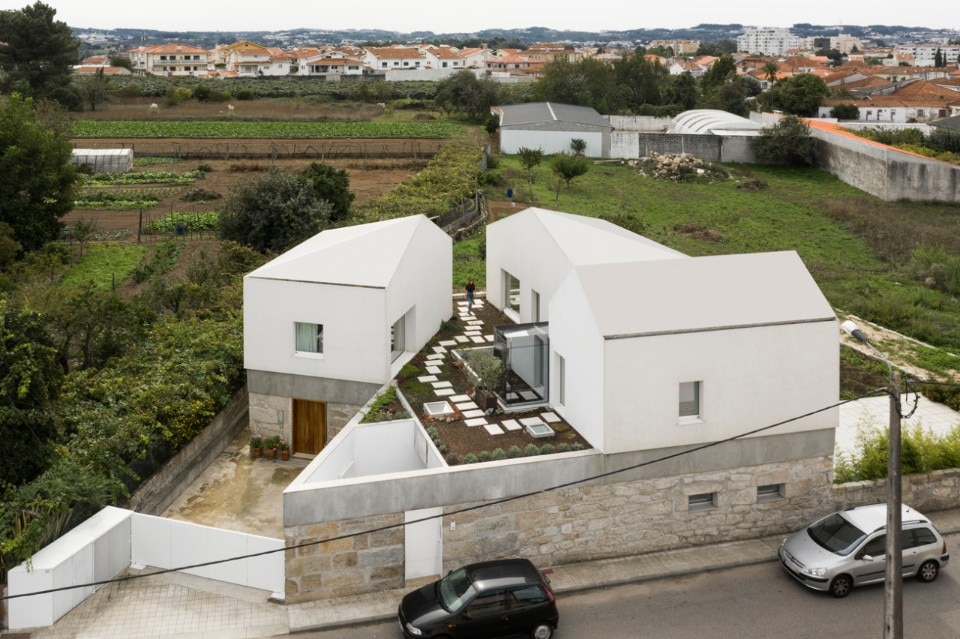 This discovery was taken as the starting point for the renovation of the rural building and a contemporary reinterpretation of the spaces in the house.
The geometry of the three original independent volumes is maintained, but unified on the ground floor by means of a stone platform. On the upper floor this platform is converted into a green roof, a raised garden between the "houses".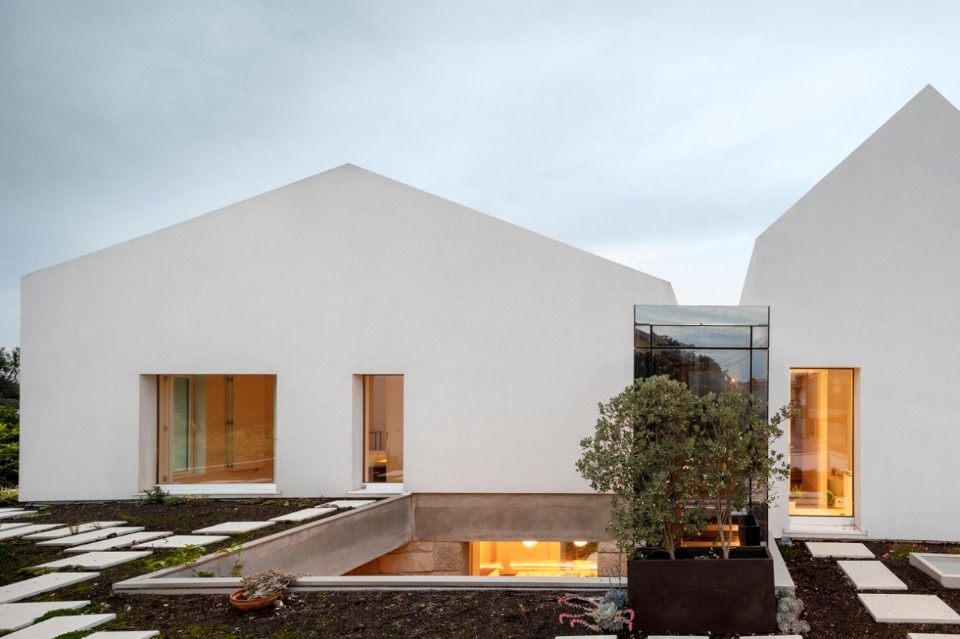 The form of the building is thus resolved in its functional partitioning and in its material connotation: pure, smooth white volumes housing the bedrooms rest on the rough stone basement housing the common areas. A rectangular patio pierces the base, flooding with light the heart of the home.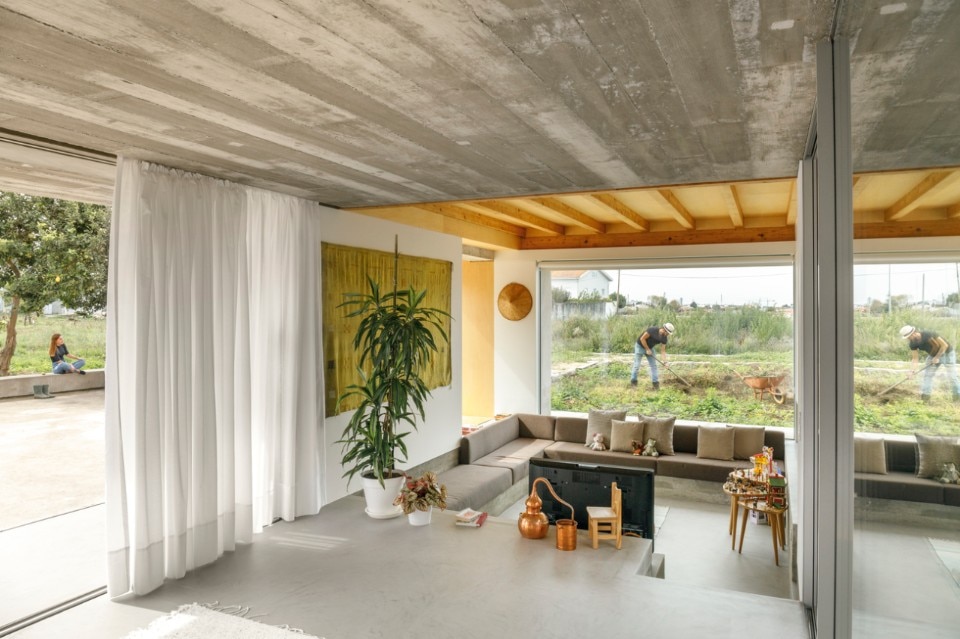 In the interiors the ground floor maintains the materiality of the exteriors, conveying the feeling of living inside a granite excavated mass, while maintaining a strong relationship with the outside space through large windows overlooking the garden. On the upper floor instead, the geometries of the pure white volumes, the shutters and the wooden floors recreate the atmosphere of a typical Portuguese country house.
Project:

Casa Rio

Program:

Casa unifamiliare

Location:

Gondomar, Portogallo

Architect:

PAULO MERLINI architects

Main Architect:

Paulo Merlini / André Santos Silva

Area:

350 sqm

Completion:

2020