According to Matteo Thun, there is no real difference between a care facility and a hotel. Once acknowledged the common origin of hospital and hospitality, both originating from the Latin word hospes (guest), Thun suggests the term "hospitecture". He uses it to describe an architecture hosting guests who are following a therapeutic or recovery program, and providing them with a set of qualities and services that largely exceed the merely technical and functional requirements of a medical facility.
This is an interesting strategy, on a conceptual and linguistic plan, to reconnect architecture to a topic which is most often outsourced to specialists from other disciplines, mainly in the field of engineering and healthcare. For Thun, this is also the attempt at defining a continuity within his own production, testing the relevance of strategies and tools, implemented over decades through hotel designs, in light of several recent commissions for clinics of different types.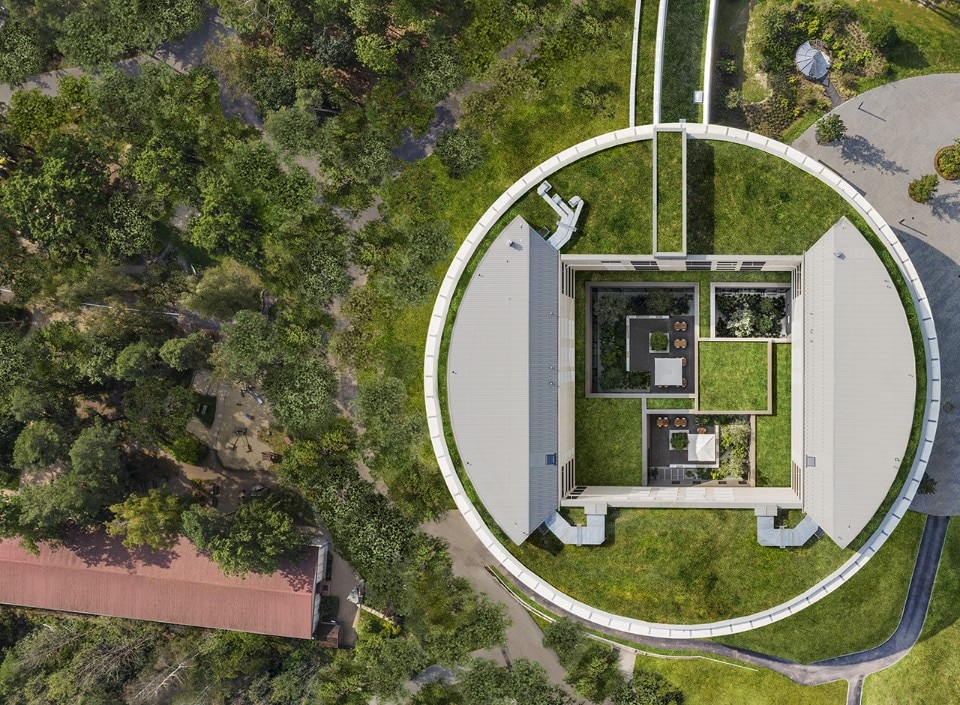 The latest outcomes of these reflections is the Waldkliniken therapeutic center in Einsenberg, counting more than 246 sleeping accommodations, which make it the largest of its kind all over Germany. It resembles a full-fledged hotel for the selection of finishing, materials and furniture, and even more so for the respect of the guests' privacy. The latter is ensured, even in case of shared bedrooms, by their distinctive Z-shaped plan. Furthermore, adjacent dwellings share the access to a loggia, thus providing each room with an open air space.
"There's been a lot said about the sustainability of wood and wood's advantages, and I think it would be self-important to talk more about that". In spite of this statement, made by Thun himself in 2018, in the case of the Waldkliniken it is imperative to refer to the building's façade, entirely made of a local timber. On an energetic plan, this choice contributes to the three zeros goals: "Zero kilometers, zero CO2, zero waste". In parallel, alongside the green roof and the surrounding vegetation, it highlights on a visual plan what could be called the Waldkliniken's overall 'perceptive healthfulness'.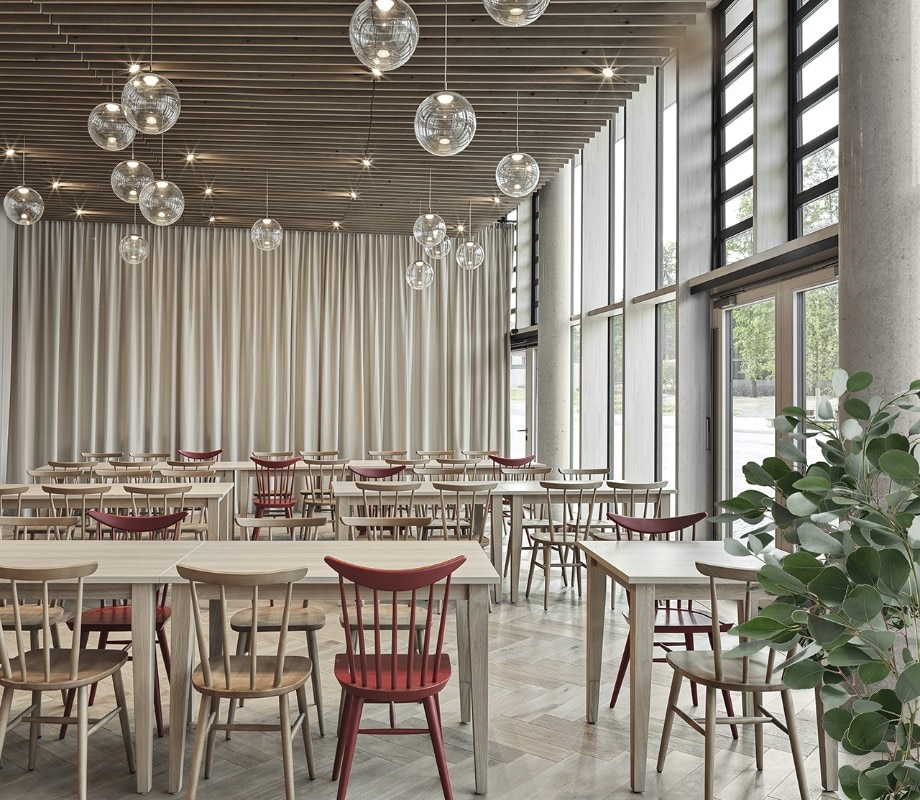 Project:

Waldkliniken Eisenberg

Program:

orthopaedic center

Location:

Eisenberg, Germany

Architecture, interior design, lighting design, styling:

Matteo Thun & Partners

Area:

16,500 sqm

Completion:

2020