CityLife today announced the completion of the Libeskind Tower, renamed PwC Tower and delivered to PwC Italia (PricewaterhouseCoopers), a professional and business services organization that will house about 3000 professionals in its new Milan headquarters, 500 employees and four customer service lines.

The tower, designed by architect Daniel Libeskind, completes the skyline of Piazza Tre Torri, heart of the City Life District, at Fiano della Torre Generali and Torre Allianz, designed respectively by Zaha Hadid and Arata Isozaki with Andrea Maffei, winners of a 2004 competition.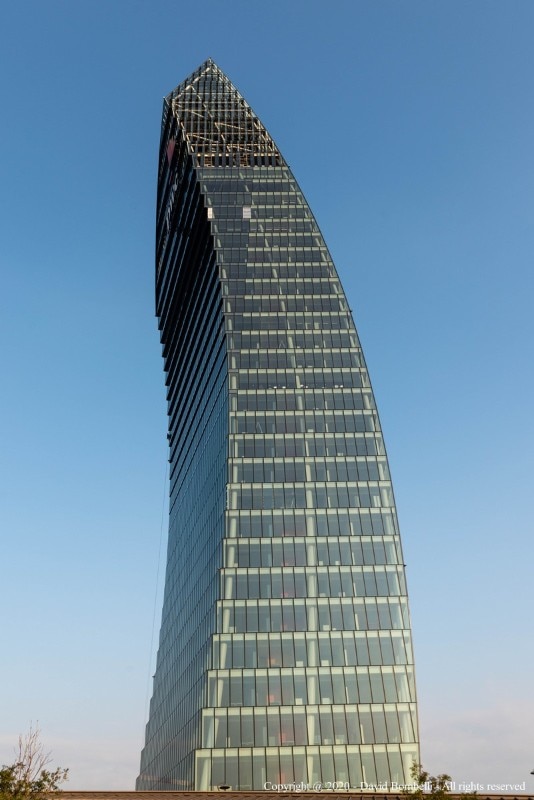 With a total height of 175.5 meters, 34 floors in total and 33,500 smq of surface area, it was the most challenging of the Three Towers of CityLife in terms of design and construction, given its characteristic curvature in elevation, made possible by a translation of the planes at each level with respect to the center of gravity, a central core of reinforced concrete. The design of each of the skyscrapers goes beyond the surface treatments of the facades and creates a spatial and functional arrangement of spaces with extraordinary interior views and activities for users. At the base of each tower there are stores and special public services that contribute to dissolve the boundary between the public and private commercial world. This allows the new square to be a huge amenity both for the new inhabitants of the houses and for the workers of the office complexes.
Project:

PwC Tower

Project:

Daniel Libeskind

Typology:

offices

Project date:

2004

Start of work date:

2016

Completion date:

2020

Total surface:

33,500 smq

Client:

CityLife SpA