Asa Steam is a new school pavilion designed by Equipo de Arquitectura within the large campus of the American School of Asunción in Paraguay.
Starting from avant-garde references of the last century such as the research of British architects David and Mary Medd against the design of "overprotection" of children in schools, the designers build an open, permeable and luminous architecture in full contact with the outside world and nature.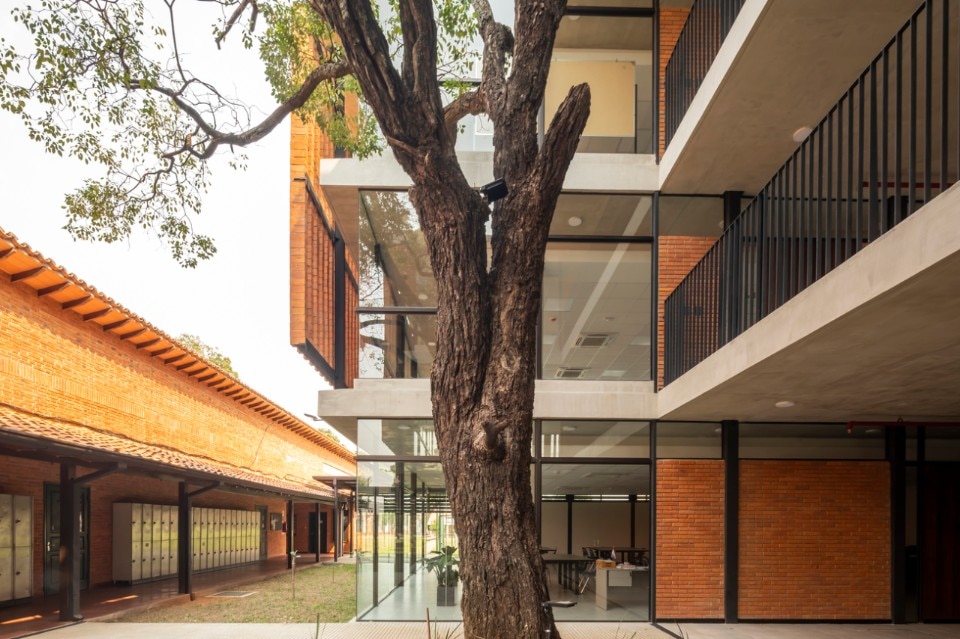 The project consists of two longitudinal bodies - marked by an orthogonal grid of reinforced concrete beams and pillars - which identify a covered gallery in the centre.
This architectural element - crossed longitudinally by a metal ramp hanging from the roof beams - ensures natural cross ventilation of the rooms and spatial and visual continuity with the surrounding courtyards and gardens.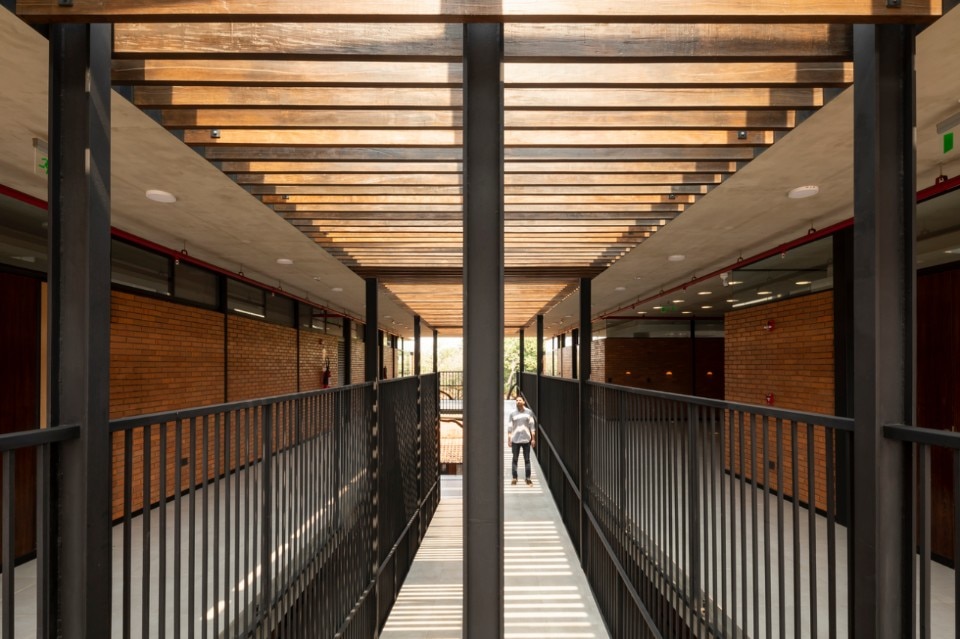 Particular interest lies in the outer shell of the building as thin brick columns create a veil that protects the glass fronts. East, west and north are protected from the sun, whereas the south is protected from the rain.
Only the corners of the building remain free and unprotected from shading and convert into large openings on the outside.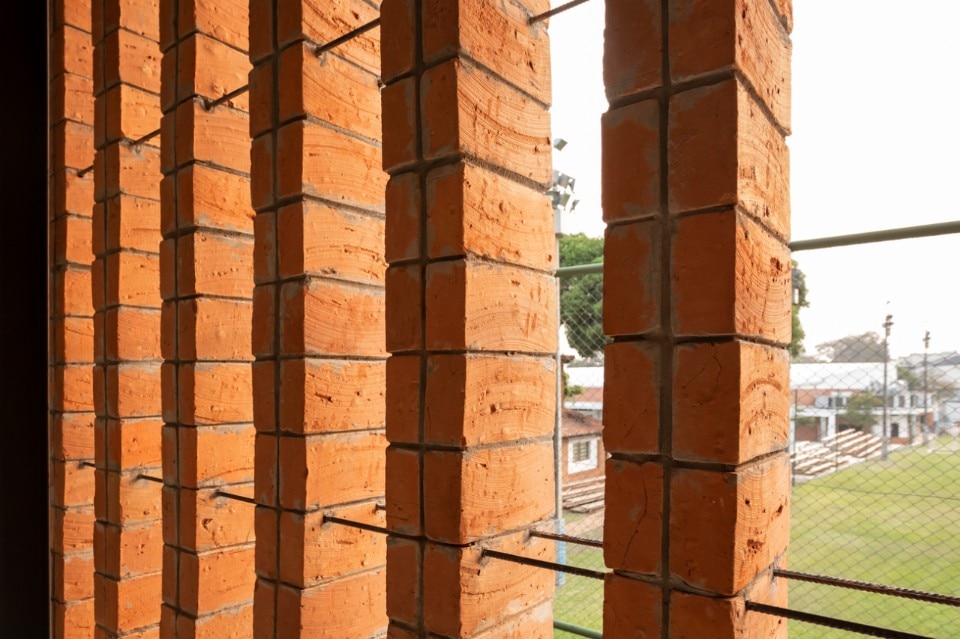 The materials used are those that identify not only the image of the school but also contemporary Paraguayan architecture. Bricks, cement, wood and metal, noble, durable and accessible local materials.
Project:

Asa Steam

Location:

Asunción, Paraguay

Architects:

Equipo de Arquitectura

Project team:

Viviana Pozzoli, Horacio Cherniavsky, Roque Fanego, Diego Soto, Melissa Figueredo

Area:

3090 sqm

Completion:

2020

Client:

American School of Asunción, Paraguay