The well-known Japanese architect Shigeru Ban has completed two public toilets as part of the Tokyo Toilet project, located within the Yoyogi Fukamachi City Mini Park and the Haru-no-ogawa Community Park. The two pavilions are part of a larger project of the Nippon Foundation, which, through the construction of public toilets, aims to create a society in which all kinds of diversity are accepted. With the full collaboration of the Shibuya neighborhood, 17 toilets will be created that are accessible to all, regardless of gender, age or disability.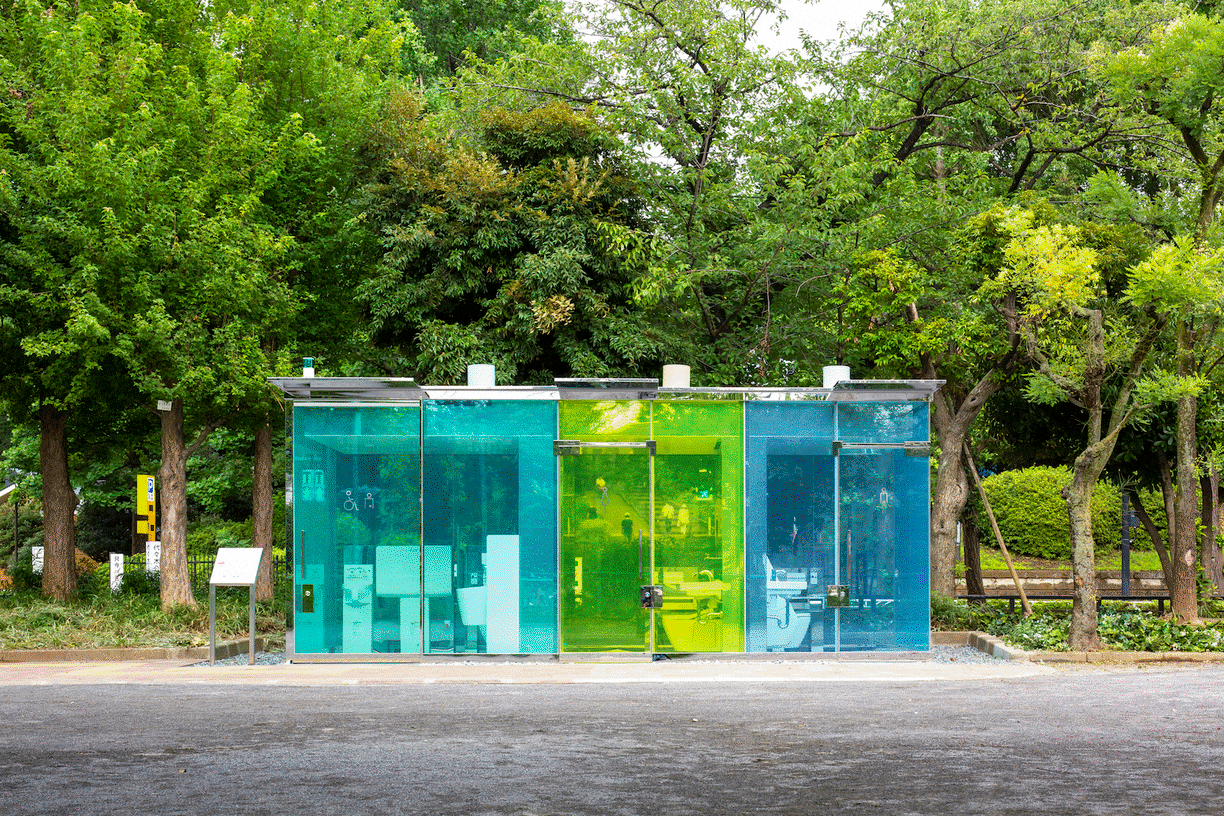 The two bathrooms designed by the Pritzker Prize have been designed taking into account two key points, cleanliness and safety. "There are two things we worry about when we enter a public bathroom, especially those located in a park," says Ban when describing the project. "The first is cleanliness, and the second is whether there is someone inside. Using the latest technology, the outer glass becomes opaque when locked. This allows users to control the cleanliness and whether someone is using the bathroom from the outside. At night, the structure illuminates the park like a beautiful lantern."

Divided into three cubicles – one for women, one for men and one accessible to people with disabilities – the colorful public bathrooms correspond to the characteristic shades of both parks, immediately becoming part of them. Thanks, instead, to the use of glass panels that become opaque when the doors are locked, users can know if the toilets are empty from afar, since the glass exterior will be transparent if the bathroom is empty, making it particularly useful and safe at night.
Projects:

The Tomei Tokyo Toilet

Architecture studio:

Shigeru Ban

Client:

Nippon Foundation

Completion:

2020