When Lucio Modesto, a spa engineer from ancient Rome, suddenly finds himself in a Japanese public bathhouse, he has the chance to grasp its innovations and take them back in time. This happens in Thermae Romae, a manga by Mari Yamazaki, who leads the reader in the amazing universe of sentō, the traditional Japanese public bathhouse used by the community for body cleansing and socialization.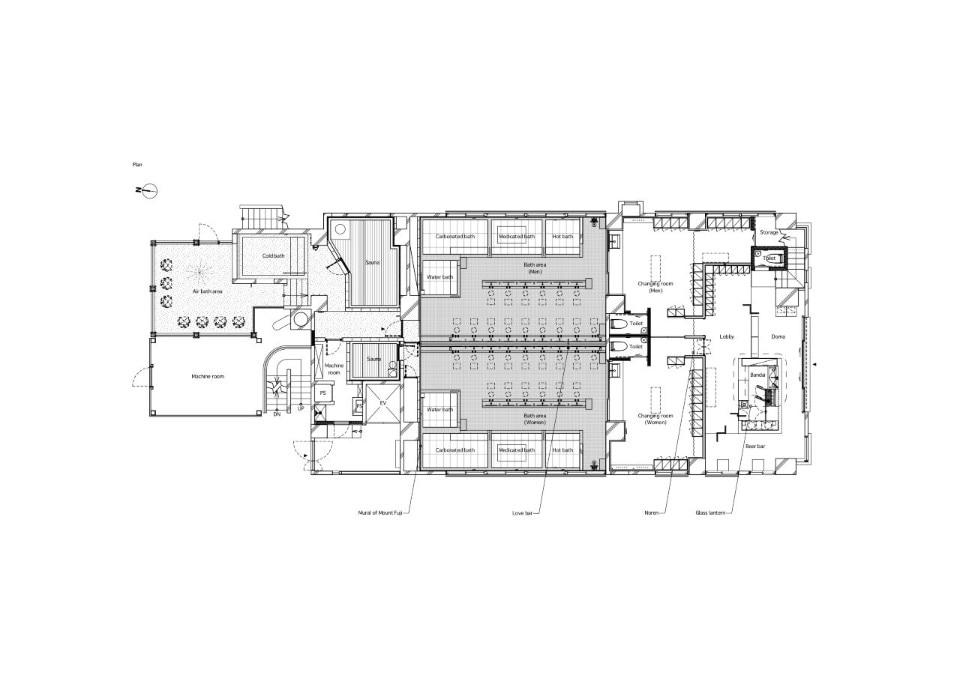 Due to the growing number of baths in private homes, in many cases these meeting places have lost their visitors and have been forced to close down: it is in this scenario that Koganeyu, old sentō of Tokyo, has decided to renew itself. The project, carried out by Schemata Architects, includes more modern functions to attract a heterogeneous public, such as a sauna and a beer bar, which make use of the unused spaces in the warehouse and machine room, while the original pools are kept according to tradition.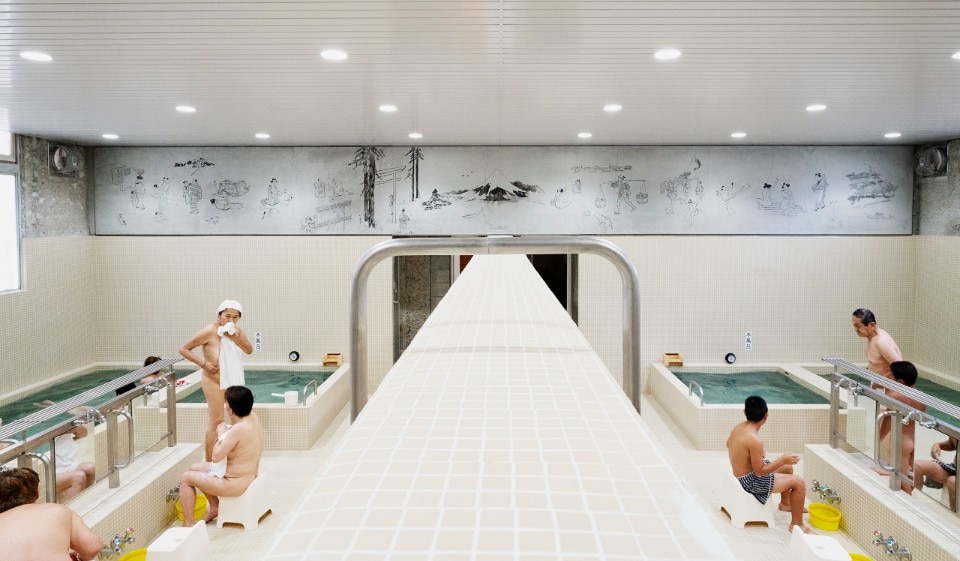 The space housing the main pools is symmetrically divided into female and male areas by a 2.25 m high wall open at the end, just like in traditional sentō, where this feature was used to communicate from one side to the other. The area in question includes pools with different waters, from hot to medicated, while a small pool with cold water is located near the sauna and is connected to the outside.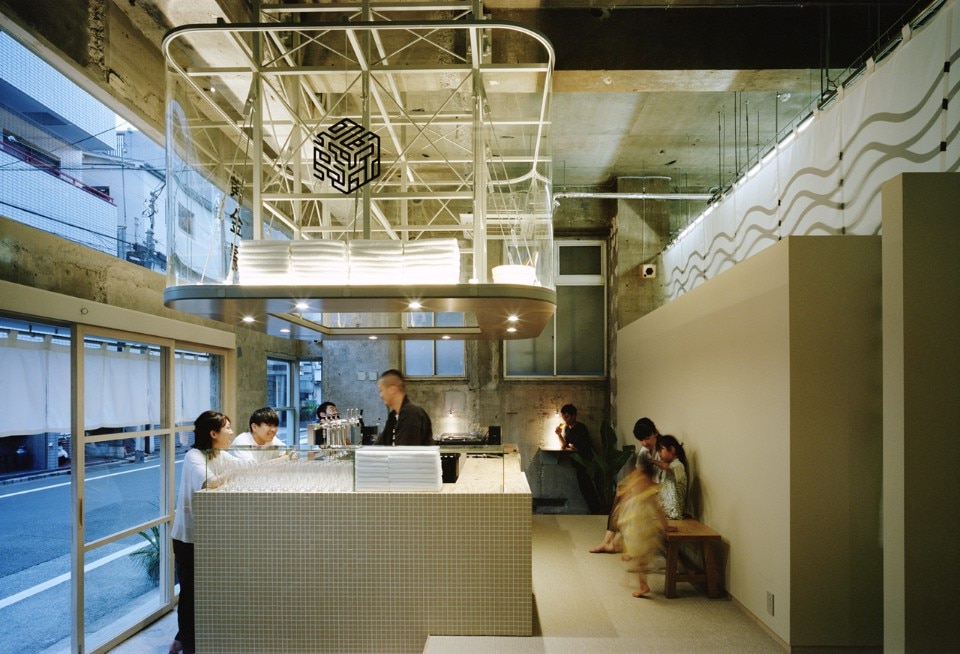 The interiors are covered with light beige tiles and concrete, and feature Yoriko Hoshi's work along the two areas, a mural with Mount Fuji in the background. The space also includes a dressing room with wooden furnishings and dividing curtains designed by Iichiro Tanaka, as well as a reception area at the entrance, called bandai, where beige tiles and a beer bar can be found. 
Project:

Koganeyu

Location:

Taihei, Sumida-ku, Tokyo

Program:

Public bathhouse

Architects:

Jo Nagasaka / Schemata Architects

Project team:

Kotaro Shimada

Structural Consulting:

ladderup architects

Construction:

TANK (architecture) Kamio Corporation (water works) Thermarivm (sauna) FUJIEI (locker)

Collaborators:

Yoriko Hoshi (murals of Mount Fuji) Iichiro Tanaka (noren) HOSHIZAKI (kitchen) WHITELIGHT (sound plan) Aqua Planning (advisor)

Graphic design:

TAKAHASHIHIROKO

Area:

269.72 sqm

Completion:

2020