With back-to-school doubts remain on how to balance effective education within the confines of pre-pandemic classrooms. A recent report by Harvard's Chan School of Public Health calls for maximizing physical distance through known procedures, as well as taking the classroom outdoors. Early childhood education already includes imaginative play in the form of recreation, but middle and high school students are rarely educated outdoors. This is not just a pandemic issue, but a pervasive hypothesis that children age out of play in adolescence.

"We know that play is an essential component in the education of children of all ages," says Melissa Bilash, head of the Grayson School in Philadelphia (Pre-K through grade 12). "When students (and adults) engage in play, they unleash creativity and problem-solving, experience wonder and joy and develop teamwork and perseverance. At this time, it is essential to continue to have a focus on play and re-imagine education in order to tap the potential of outdoor learning."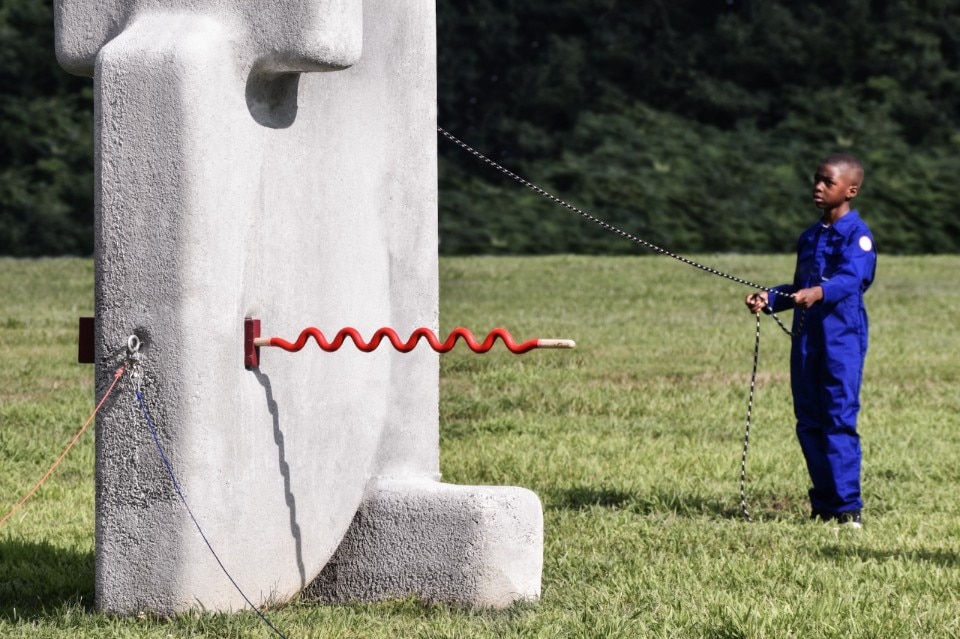 A team of collaborators is trying to break the classic game model with an experimental playground to encourage the next generation of creative thinkers. As a leader in innovative educational practices for gifted students, The Grayson School – which offers educational programs for students from Pre-K through grade 12 – has asked Matter Design to design a play space for them that is specifically designed for their students and high school teachers, in order to turn on an age-appropriate version of playful learning. In collaboration with CEMEX Global R&D, Matter Design created a collection of curious concrete characters. These colossal creatures, voluntarily contrasting with the sense of security of the frequent padding of infant centers, are different from other play structures. These elements are unrecognizable as interactive gaming objects, but instead serve as scaffolding to feed the imagination of the learning program.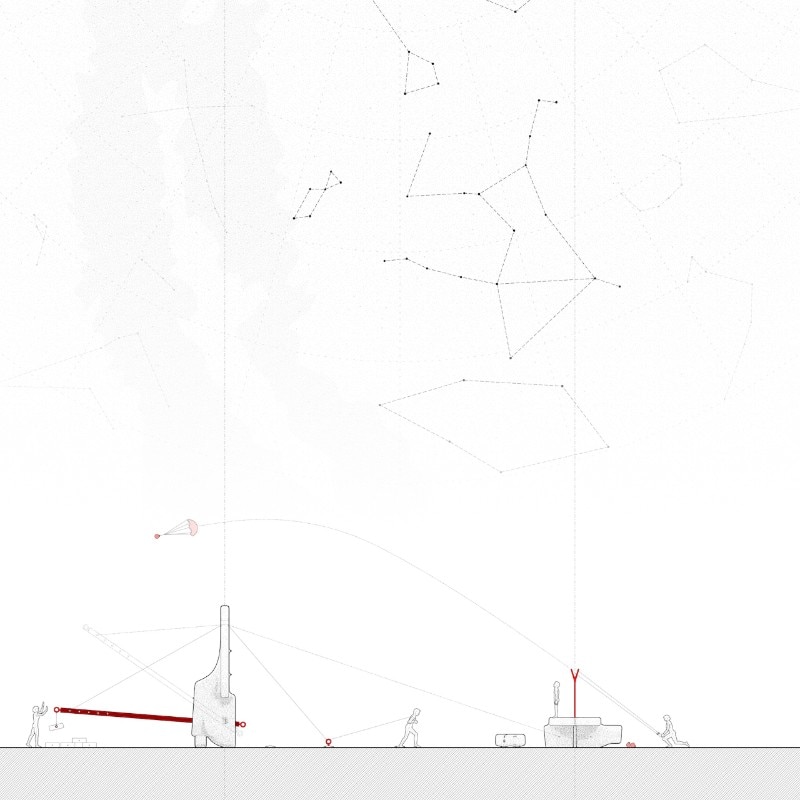 Since the Mid-Century experiments of brutalists' playgrounds, concrete has been systematically hidden; covered with foam, plastic or rubber. The gaming industry has understandably put safety first, but this is for early childhood. In considering how to involve young adults in the game, concrete became an option. These elements are punctuated by a series of anchors to tie the rope or accept dimensional timber. They are designed to accept the maximum load that students can throw on them, but they are also flexible enough to allow students and teachers to fabricate their own extensions – to take measurements, conduct physics experiments, anchor a game, or confirm a trigonometry equation. Matter Design has carved the elements with cryptic details that attract curiosity.

"In considering how to cultivate play for young adults," continues Johanna Lobdell, a member of Matter Design, "we felt strongly that students should have authority over the particularities of their experience and experiments. For this reason, we followed a design principle to bring each element to 90% completion, to avoid providing a finished solution, in favor of a robust structure that could accommodate the student's inventions."

Project:

Grayson Play-Lab

Architects:

Matter Design

Partner:

The Grayson School, CEMEX Global R&D

On site construction:

Zach McWilliams, 8 Chestnut

Principals:

Brandon Clifford, Johanna Lobdell

Project leads:

Emily Whitbeck, Kevin Marblestone, Matthew John Meyers, Tyler Swingle

Project team:

Gil Sunshine, Marianna Gonzalez-Cervantes

Acknowledgements:

Funding provided by the Massachusetts Institute of Technology, CEMEX Global R&D, The Grayson School, e Matter Design

Materials:

Calcestruzzo, legno, corda e ferramenta

Typology:

playground

Measures:

18,9 x 12,2 x 4,9 m

Location:

Radnor Pennsylvania, USA

Completion:

2020