Shkrub House is the renovated villa by Ukrainian architect Sergey Makhno for his family in Kozyn, a village on the outskirts of Kiev. Of the original project only the load-bearing walls remain, the interiors are completely emptied and reconfigured, while the outer shell is redefined by a new and significant wooden dress and a proud - as the designer defines it - thatched roof.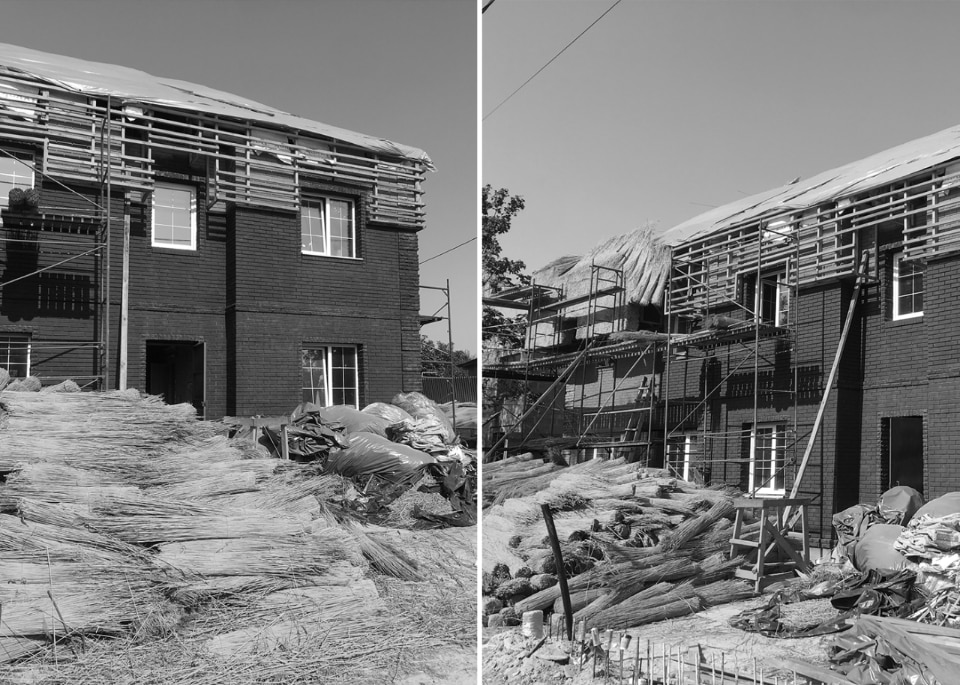 The house is built using traditional Ukrainian techniques and materials and is inspired by the Japanese philosophy of wabi-sabi, which finds beauty and harmony in imperfections.


 "Thanks to Japan, I learned to love Ukraine. When I went to Japan for the first time and saw how they appreciate their heritage, I understood that Ukrainian culture is extremely rich but we rarely rate it highly. I create Ukrainian design transmitted through the lens of Japanese perception of beautiful" says architect Sergey Makhno.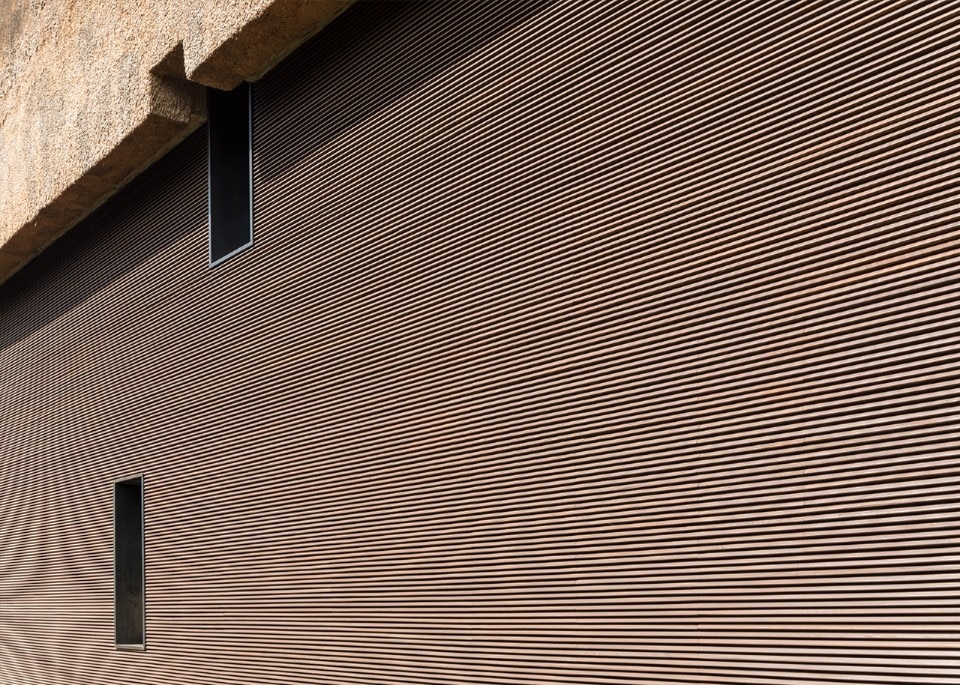 The ground floor houses the living area and guest rooms. The walls are decorated with a traditional Ukrainian technique, while the ceiling is covered with wooden planks recovered from old abandoned houses.

The spacious double-height living room, dominated by a traditional fireplace and a wall of clay sculptures from Trypillia from the 5th-2nd millennium BC, opens with a generous window onto the Japanese style garden where maples and cherry trees meet traditional Ukrainian zoomorphic ceramics and contemporary art in an open-air gallery.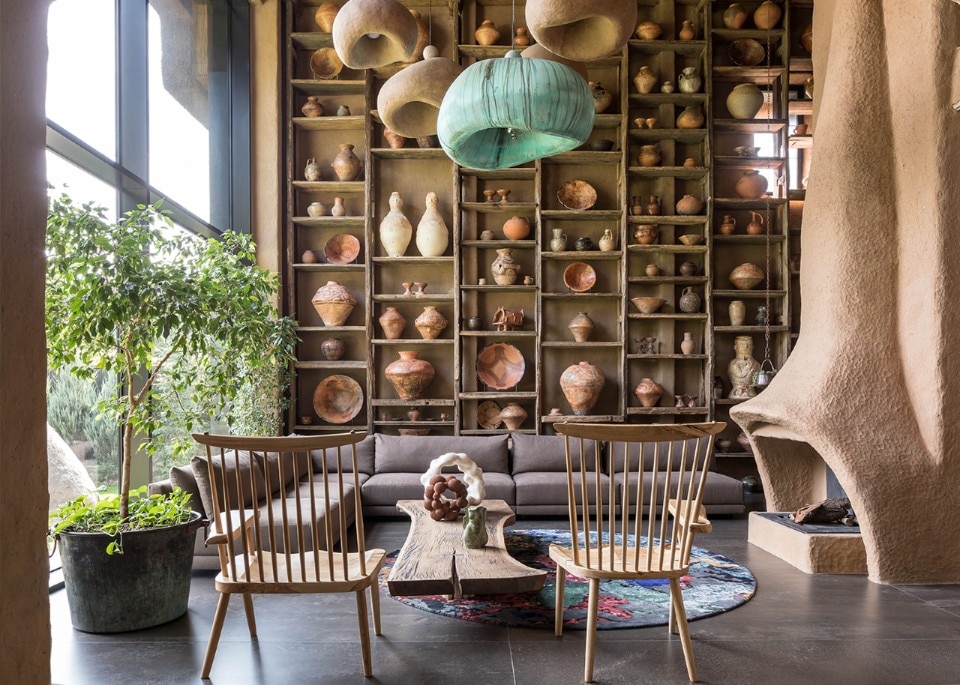 Upstairs the children's rooms and the master bedroom are worlds to be discovered, where the dynamic encounter of different materials defines a tactile quality of space: 500-year-old oak floors, wallpapers designed by Sergey Makhno and painted by the famous Ukrainian artist and ceramist Serhii and material coverings that simulate distant landscapes.


 "When in five thousand years, archaeologists from other planets will dismantle my house, they will say that it was built according to ancient Ukrainian traditions. That there was a lot of nature, and a lot of life", says Sergey Makhno.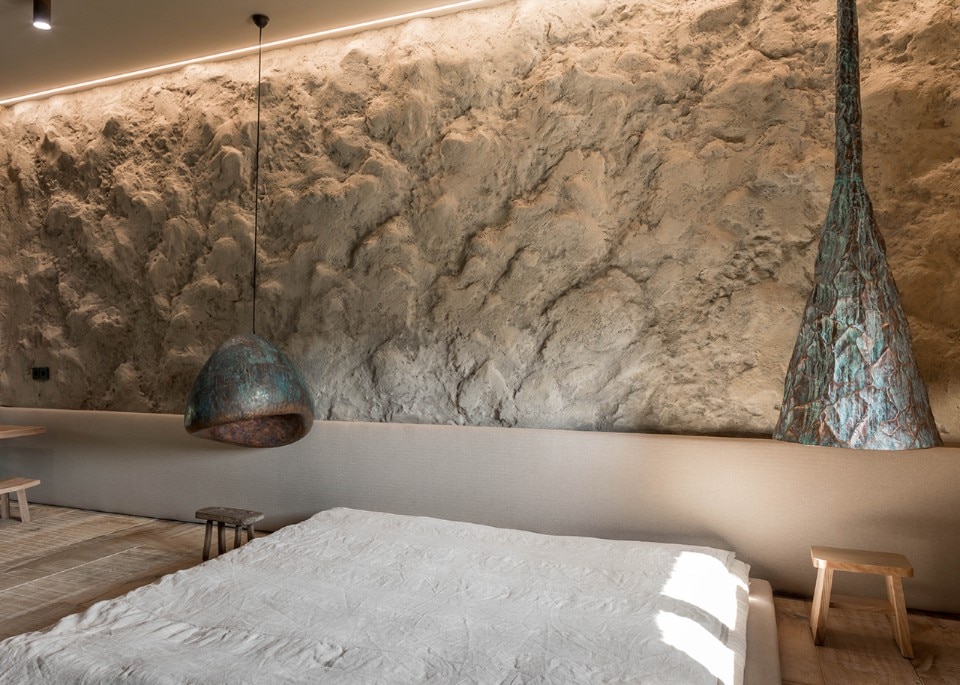 Project:

Shkrub* House

Program:

casa unifamiliare

Architect:

Sergey Makhno Architects

Project team:

Sergey Makhno, Oleksandr Makhno, Olha Sobchyshyna, Serhii Filonchuk, Maryna Hrechko

Area:

370 sqm

Location:

Kozyn, Kiev, Ukraine

Completion:

2019