In the historic center of Mérida, Yucatan, Ludwig Godefroy designs a single family house in a plot of dizzying depth: 80 meters starting from the street front, as opposed to a width of just 8 meters. The Mexican architect sets himself the seemingly counter-intuitive goal to realize an uninterrupted space, spanning over this whole extreme length.
This is to be intended as a tribute to Mayan culture, to which Mérida was the capital city. The pre Columbian population's urban centers, in fact, were crossed by sacred lines, called sacbé. These were straightaways paved in whitened stones, connecting temples, pyramids and other particularly relevant symbolic locations. A sacbé reappears as a device for Godefroy's contemporary project. A concrete wall, recognizable as a single element in spite of its interruptions, works as the organizing principle for all the spaces of the house.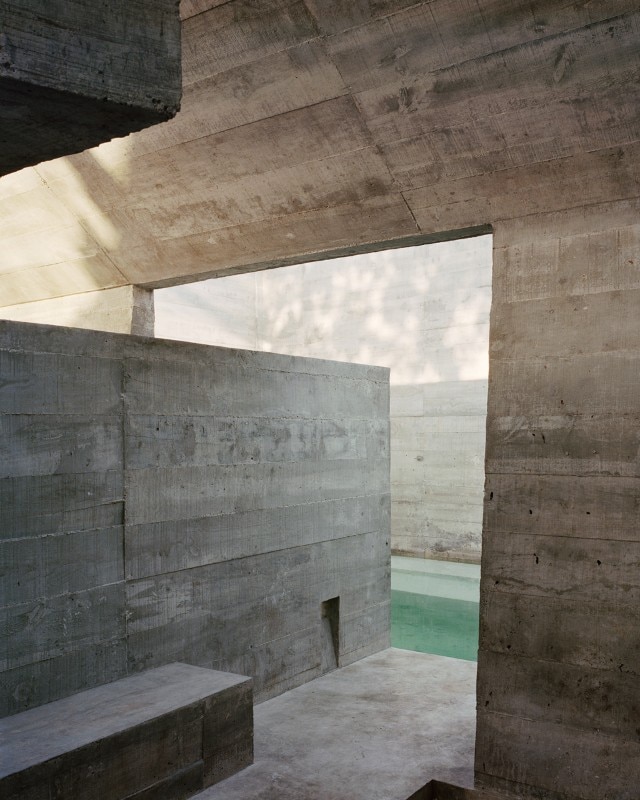 The search for spatial continuity, though, also stems from practical reasons, linked to climate and energy management. The entire plot, which is never fully obstructed transversally, becomes a privileged path for natural air flows. Mechanical ventilation is useless here, in spite of Mérida's sub-tropical climate.
From the entrance, visitors cross a sequence which is not made of solids and voids, blocks and patios, but rather of hybrid spaces: rooms that are covered or open air, mineral or vegetal, solid or liquid. All of them are formally defined, if not spatially delimited, by concrete backdrops and sculpture, often paired with robust wooden louvers windows and doors. It would be inaccurate to describe Ludwig Godefroy's project as a house with a garden; rather, in his own words, this is "a single inhabitable garden, containing its own house".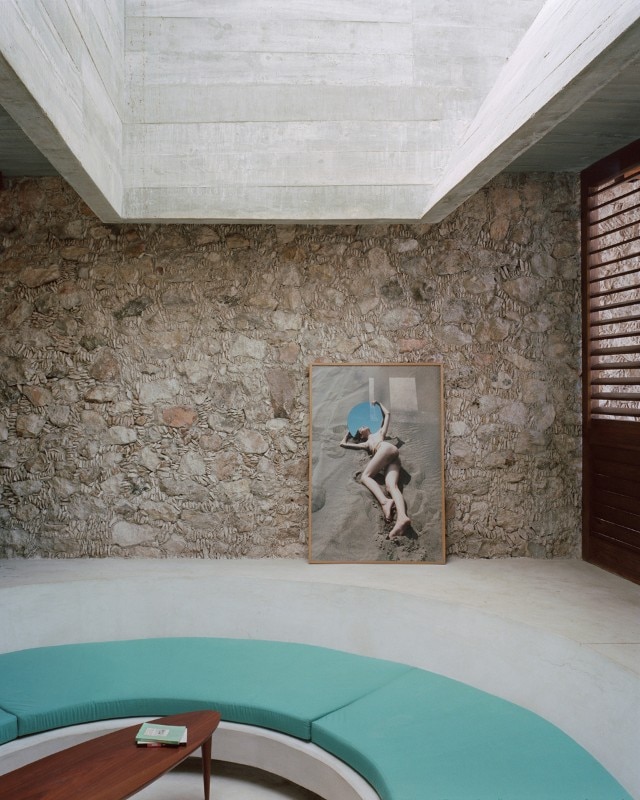 Project:

Casa Mérida

Program:

single family house

Location:

Mérida, Mexico

Architects:

Ludwig Godefroy Architecture

Area:

250 sqm

Completion:

2018