"Prisons are spaces that architects have abandoned a bit, among the typologies," says Umberto Napolitano, co-founder of LAN - Local Architecture Network. The Parisian firm has completed the Nanterre prison, a detention facility that rethinks the institution and its relationship with the city around it, with a new "minimum security zone" that allows inmates to participate in reintegration programs outside of prison.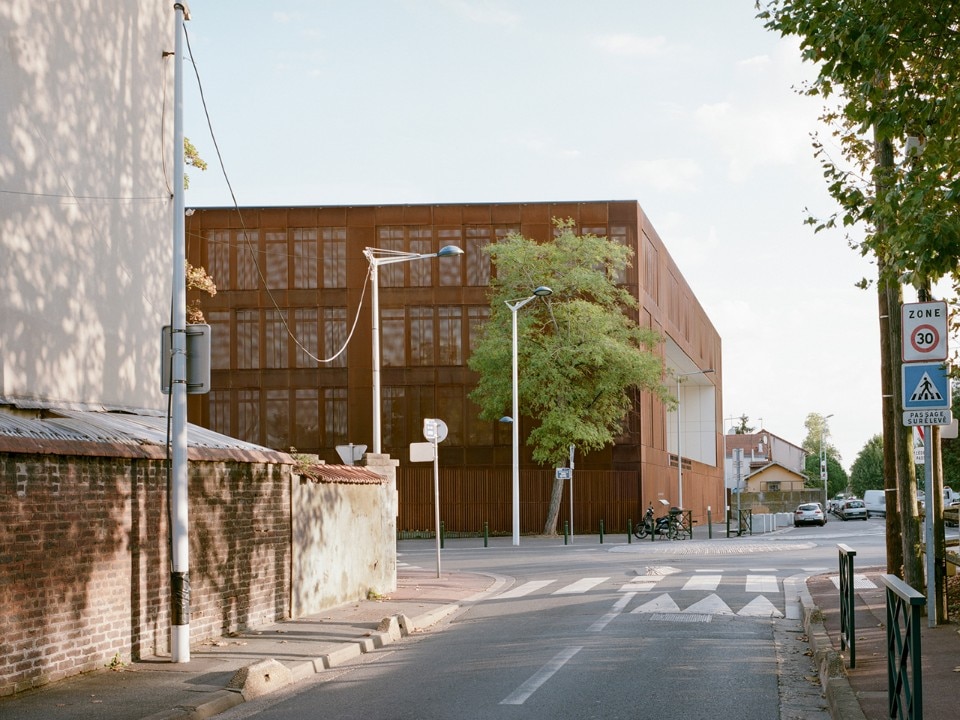 LAN's proposal was built after passing a competition: "It was an architecture contest to which we gave a very radical response thinking we could never win. And instead we won it and since then we had to revise everything because that prison was a sort of utopia: the limit between the prison and the city is not manifested, while usually the jail is an object with a belt, with a wall. So it was really complex."
In recent weeks the project has been well received by most of the information, even critical voices have been heard, such as that of the Parisian architect and publisher Leopold Lambert, who in June 2018 wrote on the pages of The Architectural Review: "A prison cell should appear as what it is: the forceful immurement of bodies radically excluded from society and radically included within architecture by judicial authorities".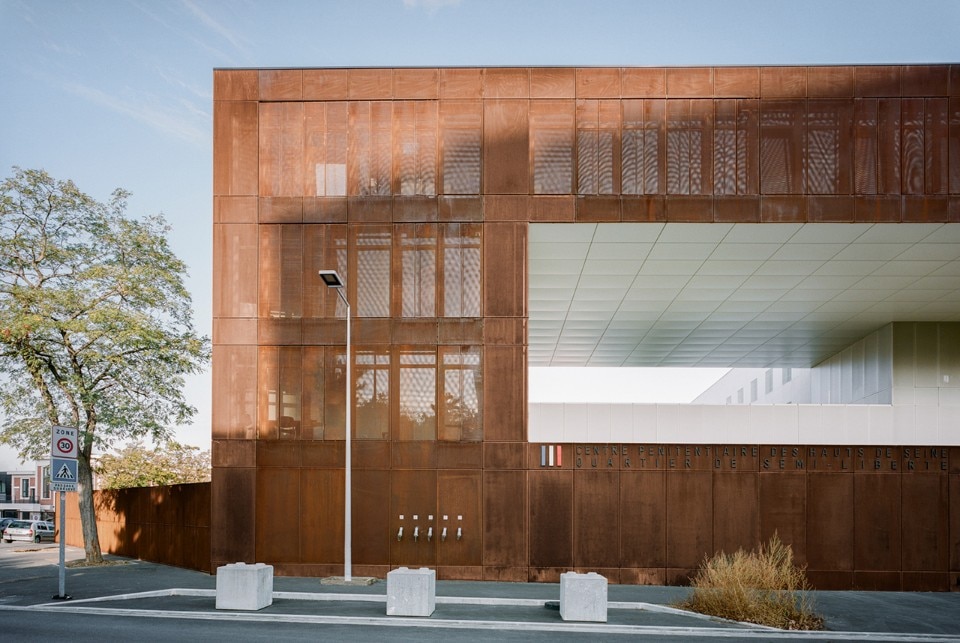 The intentions of the project are to make imprisonment less radical, integrating the complex into the urban fabric of Nanterre through three strategies: facades instead of walls (on two sides of the plot), a more fluid passage between inside and outside, distribution of volume that links the various scales. Despite this, the building is necessarily introverted, mute on the ground floor and with 89 cells looking towards the central courtyard. The section overlooking the street is – obviously – occupied by the institute's offices. From the outside Nanterre prison looks like a severe monolith that does not hide its nature, despite the contemporary architectural language. The barriers remain, the barbed wire as well.
Are these architectural expedients enough to make detention less drastic? Will the decorations in the playground be enough to colour the prisoners' days?
Project:

Minimum-Security Area & the Penitentiary Services for Integration and Probation

Architect:

LAN – Local Architecture Network

Structural engineering:

Batiserf Ingénierie

Installations:

Nicolas Ingénierie

Area:

4,350 sqm

Completion:

2019