In a changing area of West Hollywood, Los Angeles, where single-family houses are rapidly turning into art ateliers and working spaces, a plot, previously occupied by a mechanic and car body shop, is redesigned to host office and retail spaces.

The site remains accessible by pedestrians, mostly coming from the adjacent residential neighborhood, and by commuters driving along the four-lane thoroughfare, in search for a parking lot. Volumes can neither significantly increase nor being displaced, mostly in order to respect the local building code's constraints.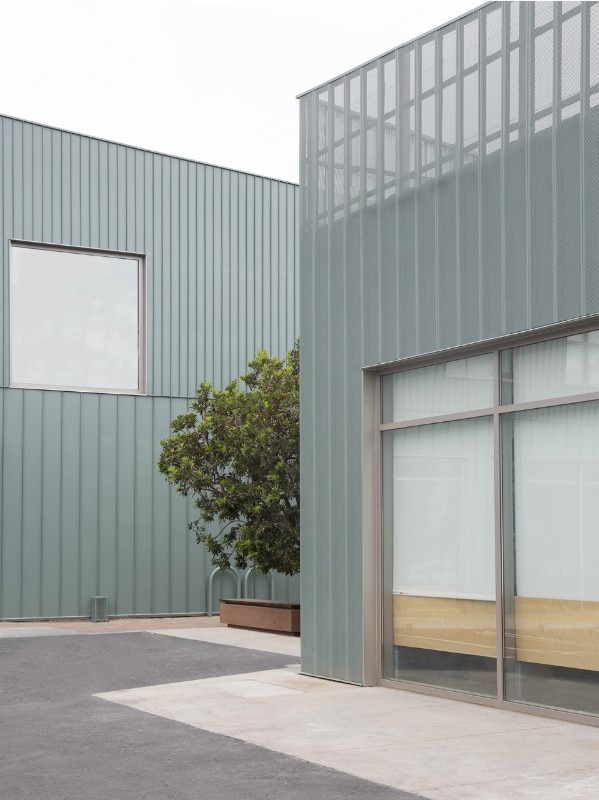 Thus, Part Office's design focuses in the first place on the architectural language and on the quality of internal spaces. The comprehensive siding of both blocks, wrapped in monochrome panels of jaded green aluminum, freely recalls the generic metal shell of warehouses, as well as the wooden finishes of balloon frame pavilions. It's an elegant and abstract interpretation of the stylistic features of the project's residential-productive context, adapted to the new stakeholders' needs in terms of status and self-representation.
The pitched roof of the main building, whose first floor is a newly-built addition, conceals an unexpected space: an elevated patio, opening towards the sunlight through a large skylight, and also helping to reduce the overall volume. This place, as well as the little shared garden in the back of the lot, are two episodes of outspoken spatial generosity, offered by a project which aims at transcending the mere response to the required functional program.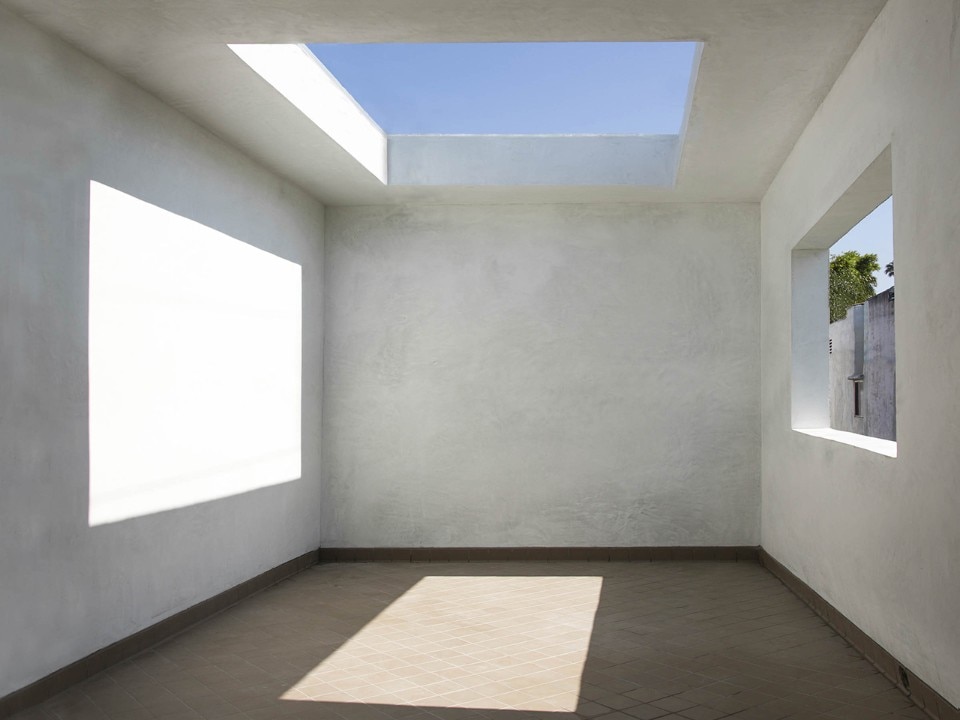 Project:

Fairfax Conversion

Program:

Retail and office space

Location:

Los Angeles, United States

Architects:

Part Office

Architect of record:

Creative Space

Contractor:

Ocean Construction

Completion:

2017