Big Techs and social media were among the first to sense the potential of augmented reality (AR) and who began experimenting ways to apply it to their platforms with the intention of monetising it on a large scale. As of now, they have not succeeded yet.
A first step in this direction, however, came last May with the launch of a new product by Snap, the parent company of the social media platform Snapchat, which had its golden years in Italy in mid-2010s, but still remains very strong in other markets such as the US.
The company's CEO Evan Spiegel captured the attention of the AR sector with the announcement of Spectacles 4, the latest generation of Snap's line of smart glasses (a must-have for any major tech company now) that are its most ambitious experiment to date.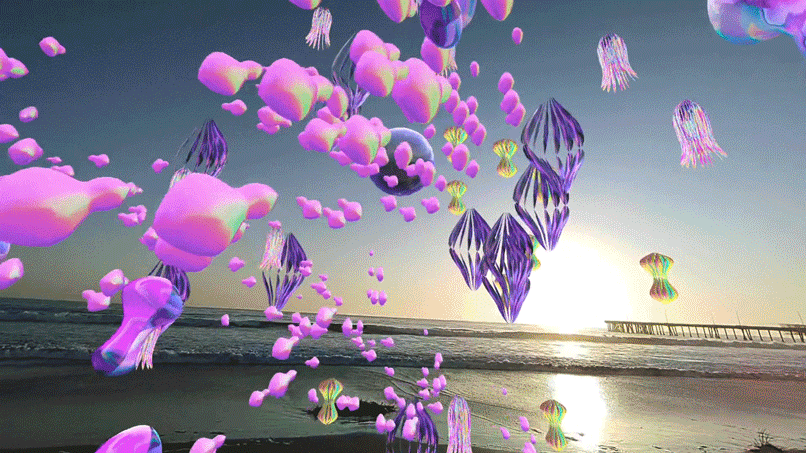 The lenses allow people to see the real world in augmented reality, a goal coveted even by the big boys like Apple and Facebook, who have been talking about AR smart glasses for some time but have not yet brought a finished product to market.
"These glasses will allow people to experience AR in their eyes without the need to use a mobile phone camera," explains Jimena Soledad Depresbiteris, one of Snap's official creators and one of the few ho have actually used the glasses. In fact, with Spectacles 4, the company did not look at large-scale sale, but wnt for distribution as a limited edition dedicated to selected Lens Creators, the Snap professionals who design and code AR lenses, to bring them even closer to the world of augmented reality and encourage research in the field. 
"This invention could change the way we use AR as it can have so many practical uses in our daily lives," continues Depresbiteris. "Imagine scanning a product at the supermarket just by looking at it, or learning some new skills with directions given directly in front of your eyes. You can also imagine a medical student being able to see the anatomy of a body in real time, or an architect transforming a 2D plain into a 3D representation of a flat."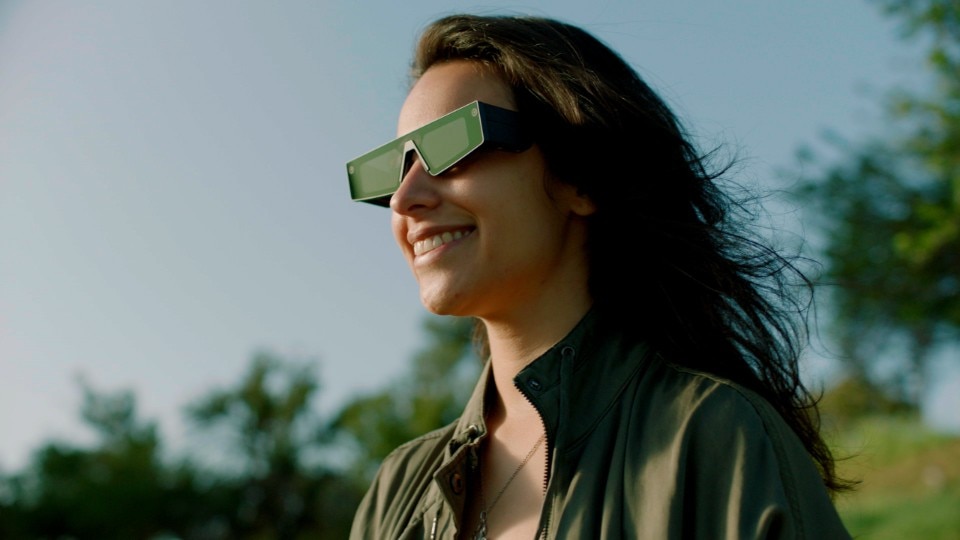 Lenses as an experience
Snapchat's use case of augmented reality is particularly interesting, as the platform was the first one to popularise augmented reality filters – and indeed the very concept of Stories. Soon enough, more or less all other social networks have since reproduced and quickly mastered all those features, as in the shameless case of Instagram.
In response, Snap began to promote itself, not so much as a social media platform but as a lens. "Snap has evolved the camera from a piece of hardware that saves memories of special moments to a device that empowers communication," Alejandro Arena, Head of Southern Europe at Snap, tells Domus.
The idea was that by offering a series of filters that alter the image of ordinary smartphone cameras, the platform can create engagement among users who exchange images or short clips enriched by the effects of AR lenses. And Snap (along with all the others) succeded in that. Sending each other photos in which we look 30 years older or clips where our image has been transformed into that of a cartoon character has become a common form of communication, especially among Gen Zs and tech-savvy Millennials.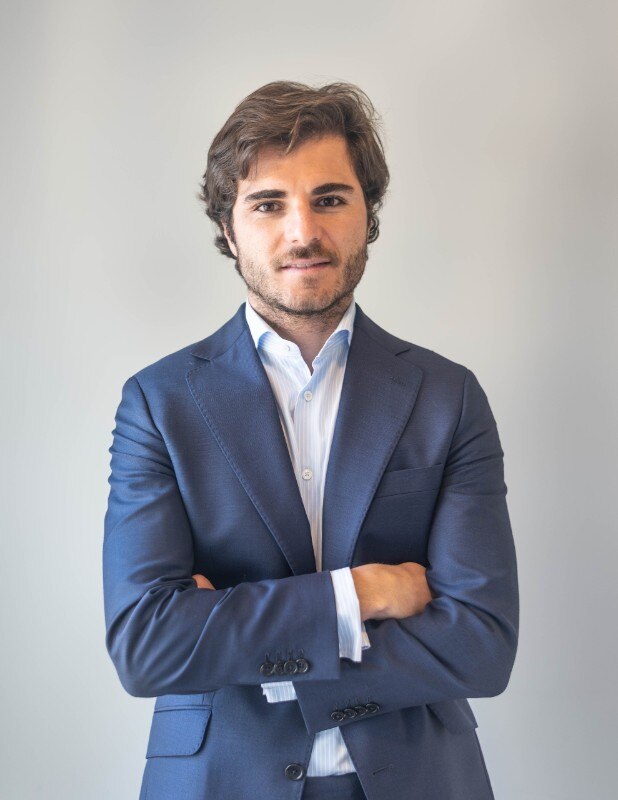 "The Snap Camera connects the physical and digital worlds, acting as a gateway to the internet for the smartphone generation," continues Arena. "AR has allowed us to develop the camera as an experience, to be entertained, learn about the world around us, but also for practical activities such as shopping or trying on clothes."
Indeed, in recent years, the company has begun to forge commercial relationships with a number of brands in the beauty, fashion and luxury sectors, offering its lenses (and clearly the platform's user base too) as an important tool for product visualisation, customer engagement and storytelling. A marketing and sales strategy that seems to be increasingly expanding.
Although at its inception AR seemed primarily a form of expression and entertainment, today it has quickly become a tool that can be successfully applied to productivity, design and e-commerce. According to a report by ARtillery Intelligence, after Covid, the market will grow at an exponential rate, expecting corporate investment in the use of virtual and augmented reality to reach $4.26 billion by 2023.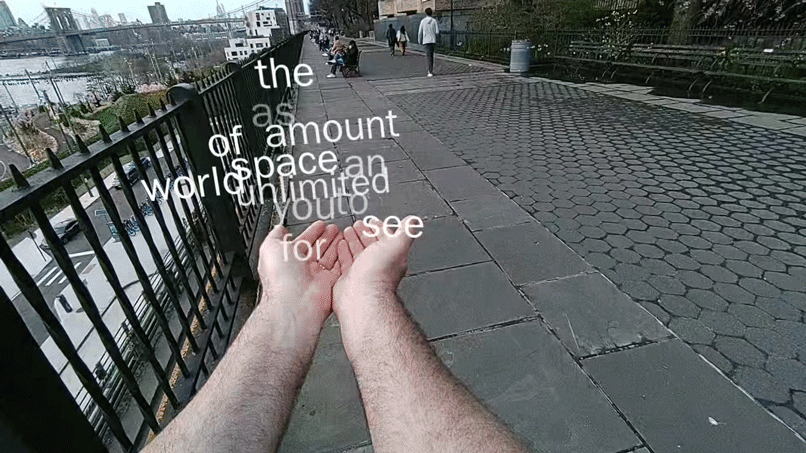 New professional figures
It is clear that the applications of such advanced technology, if and when they will take over everyday life, will be completely revolutionary. The Istituto Marangoni was quick to realise it and its School of Design in Milan last spring launched a series of workshops on augmented reality in collaboration with Snap.  
"In recent years, we have been bringing a whole series of extracurricular activities related to new technologies into the school to enrich the students' knowledge and show them the new opportunities offered by the digital world," explains Sergio Nava, Director of Education at the Marangoni School of Design Milano.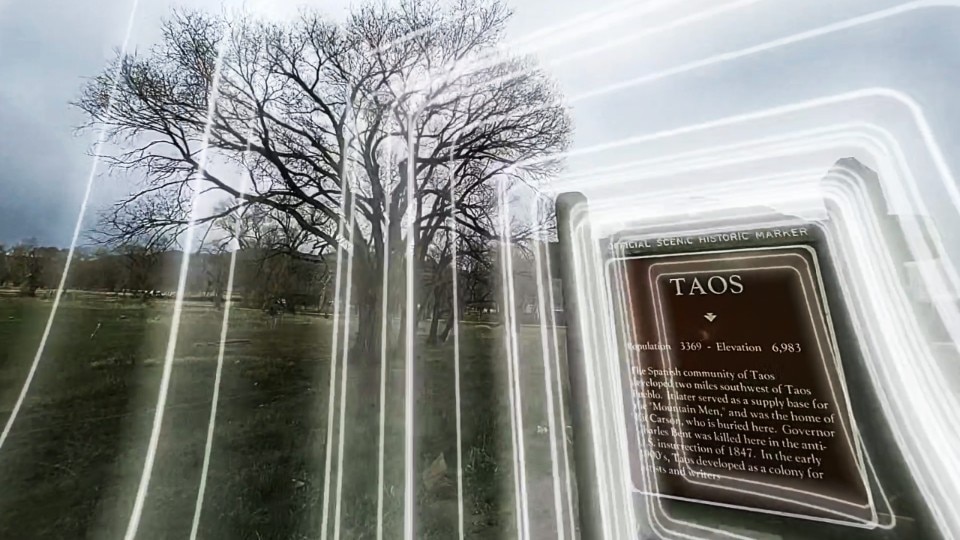 The institute is trying to explore how these technologies can enter into the dynamics of a company. A process that culminated in the creation of a new master's degree in Digital Art Direction, focused on training a completely new professional figure, called the "Nexter".
"Why so? Because there is not yet a great deal of knowledge about what the opportunities technologies such as augmented reality can open, there is a lot of confusion," explains Nava. "The role of the Nexter within companies and communication companies will be to integrate and make the most of new technologies, especially those related to the new media."
The course takes place in classrooms specifically designed for the use of AR, boasting an eclectic and innovative teaching staff, bringing together experts from multiple fields that range from product design to coding.
According to Nava, we are not yet ready either structurally or culturally, to fully embrace the potential of augmented reality, and schools must become one of the places where this culture can be formed, "so as to facilitate students' entry into the world of work with a greater understanding of what the use of these technologies can be."
Designing and selling AR-native products
One of the effects of the pandemic on the world of work has been the exponential use of augmented reality displays as a direct response to the new needs of remote teams. In the world of product design, in particular, new devices and software such as Microsoft Mesh offer very pragmatic deployment solutions.
"For example, in complex projects where there are articulated components, AR viewers allow you to better navigate the product and also share the work with other members of the development team," adds Nava. A PwC report last year predicted that nearly 23.5 million workplaces worldwide would be using AR and VR by 2030 for training, business meetings or providing better customer service.
"Another important use, even more so at this moment in history, is in the retail world. Retail in a physical location is going to die out, overtaken by online retail, also as a function of these new technologies that allow a much more immersive, albeit digital, shopping experience through augmented reality," concludes Nava.
But AR will not just stop at facilitating the production and sale of physical products for the real world. The technology has already gone a step further, creating products that are designed specifically to exist in the AR world. With the arrival of the so-called metaverse, that virtual reality into which we are increasingly moving to play, chat, work and make new acquaintances, the need for digitally native products is increasingly compelling.
Digital fashion has quickly found a way into this market, with examples such as Gucci, who this year launched a line of AR shoes with the sole purpose of being shown off in augmented reality. Various brands such as Nike, Vans, Adidas now advertise their clothes directly on gaming platforms like Roblox, where they know their target audience is more exposed and attentive to this kind of inputs.
This year's mad rush for NFTs is another testimony to a proper hunger for everything that exists exclusively in the virtual world, and therefore is eternal, non-repro- ducible, easily transferable and always accessible by its very nature.
From entertainment to social media, e-commerce and even the world of work and academia, the advance of augmented reality and its various uses are now fascinating even the most sceptical. And while just a couple of years ago working with our colleagues remotely or attending virtual events seemed like a dystopian prospect, we have now learned that we might not be so far away from buying digital clothes on a regular basis or going shopping wearing smart glasses.