The contribution of women in the world of so-called "landscape architecture" is rarely taken into consideration, perhaps even less than in the world of "built architecture". As if only the fully "male" canon was the one suited to tackle the hard task of planting trees, creating green spaces, designing park systems and planning entire pieces of land.
This disparity is also obscured by an emerging rhetoric that highlights how in the past there was always a female presence in design teams, but it was linked to secondary aspects of the project. Implicitly indicating by this way that female figures have only worked well in the shadows, on things that we have not taken into account until now but are now becoming important and will be crucial for the advancement of progress. In short, female contribution existed, it anticipated the future and should be rediscovered and studied in depth, but nothing more.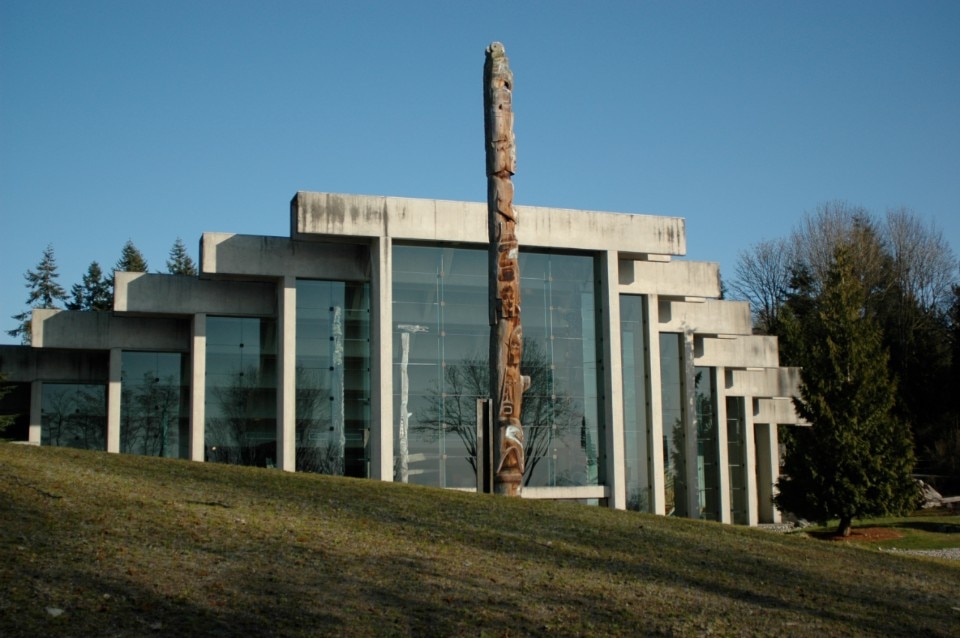 The exemplary life of Cornelia Hahn Oberlander contradicts all these clichés and unhinges the paradigm according to which, in architecture, beliefs and a certain way of thinking count more than concrete facts. Not only was Cornelia a key figure in post-war Canada, she also played a fundamental if not predominant role in the projects that built the image of British Columbia and, together with it, the international profile of the North American nation.
The impressive archive of her professional activity now preserved in the Canadian Center of Architecture in Montreal (a city where she practically never worked, also because of the male ostracism of French-speaking corporations) could tell us that this woman and her male and female collaborators produced about forty projects a year over a period of no less than six decades. 
The brutalism that characterizes her works is functional to create an effect of neutrality, where concrete has almost the role of evoking the natural rock from which vegetation should grow, in a controlled and comfortable way.
After fleeing Nazi Germany on the eve of "crystal night", Cornelia, not yet in her twenties, grew up with her horticulturist mother in New England. In 1947 she was among the first women to graduate from Harvard with a degree in landscape architecture, after being one of the very first to be admitted to the Graduate School of Design. It was here that she met her husband, another European refugee, the Viennese Peter Oberlander, who had taken refuge in England and was then deported as an "enemy alien" to Canada. Once liberated, he will be the first Canadian graduate of McGill University's Master in Urban Planning and will later obtain a PhD in Urban and Regional Planning from Harvard. The early years of Oberlander's career were spent designing landscapes for low-income housing projects and playgrounds. Before moving with her husband to Vancouver in 1953 and establishing her own independent landscape practice, she began working with Louis Kahn and Oscar Stonorov in Philadelphia.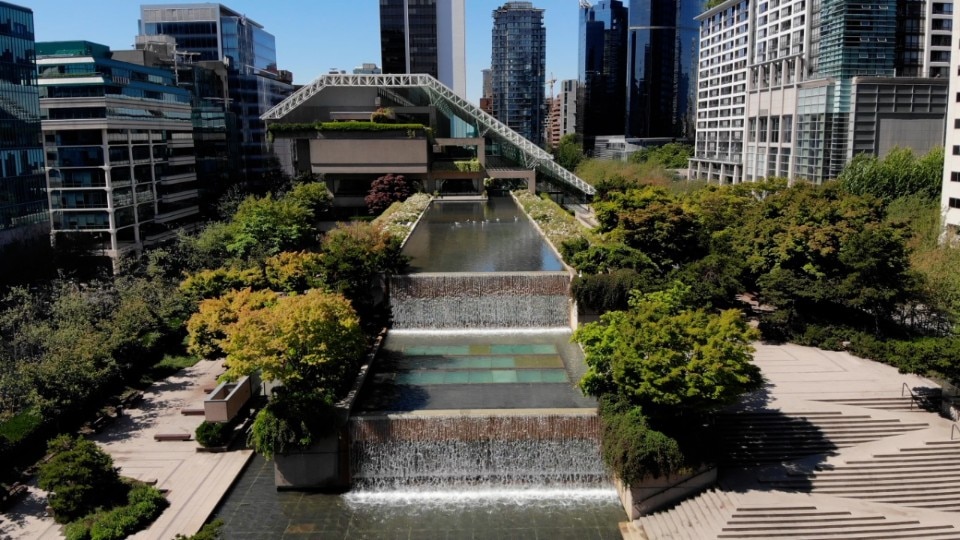 This socially committed design culture, typical of the second "modernist" generation, will later turn to the invention of a new landscape, strongly influenced by the emerging ecological awareness and a more "naturalistic" relationship with the inhabited environment.
While her husband was serving in the Federal Ministry of State for Urban Affairs (called by Pierre Trudeau, father of the current Prime Minister), Cornelia was invited independently by architect Arthur Erickson to contribute to the planning of Robson Square and the Provincial Courthouse complex in Vancouver in 1979. Further collaborations with Erickson soon followed, such as the Museum of Anthropology at UBC (1976) and the Liu Center for Global Relations at UBC (1998), and with Moshe Safdie, for the Taiga (Arctic) Garden in the National Gallery of Canada (1989). Also, the arrangement of the extension of Ottawa City Hall (1991) and the roof garden and squares of the Vancouver Public Library (1995).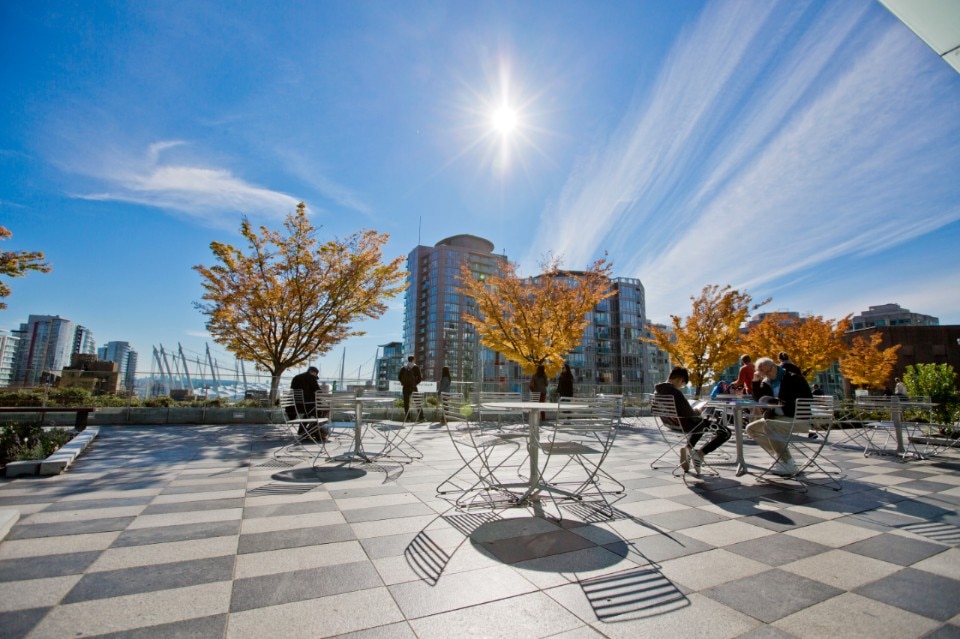 The brutalism that characterizes her works is functional to create an effect of neutrality, where concrete has almost the role of evoking the natural rock from which vegetation should grow, in a controlled and comfortable way. The large windows of these "horizontal woods" link them to large urban greenhouses that further enhance the understanding and preservation of local essences and national forests. 
In addition to these works, she also designed parks and re-organized public waterfronts. Her works were so social and pervasive in the daily life of the West Coast that they have dissolved into the everyday life of millions of citizens. So much so that in a celebratory page, CBC public television declared to the public that "if you've ever leaned up against a log on a public beach in Vancouver, you have Oberlander to thank."
It is a pity that bureaucratic difficulties and the same old contradictions of our system for the protection of historical buildings prevented us from having, right here in Italy, the legacy of Cornelia's last project. Her last intercontinental trip in September 2016 was dedicated precisely to studying a proposal for the area surrounding the Canadian pavilion at the Giardini of the Venice Biennale. A kind little project that would have delivered a real piece of an important memory, proof of who the real "strong gender" is in the difficult art of landscape design.
Opening image: Cornelia Hahn Oberlander, 2007. Photo Susan Cohen, Courtesy The Cultural Landscape Foundation