With a forecast attendance of 15 thousand, perhaps even 20 thousand architects coming from all over the world, UIA 2020, the twenty-seventh world congress of architects, will be taking place in Rio de Janeiro from 19 to 23 July. Furthermore, Rio de Janeiro has been elected as the first ever "World capital of architecture" for 2020 by UIA and INESCO.
In these two years of preparation for the congress, Rio and the rest of Brazil has seen an ongoing series of events, conferences, workshops and initiatives of various types to stimulate involvement - also on a local basis - and all based on the ambitious title "All the worlds, just one world. Architecture 21", in turn divided into the four themes of Diversity and mixture - which emphasizes the practice of architecture and urbanism attentive to inter-cultural diversity and integration,  also in terms of time and scale; Changes and emergencies - with emphasis on social, environmental and technological dimensions, also embracing climate change and relative emergencies seen as an area of action for architects from a multi-disciplinary point of view; Vulnerabilities and inequalities, dedicated to the social dimensions of architecture and urbanism, with particular reference to precarious and temporary living, to self-construction and participatory practices; and lastly Transience and flows, which serves to understand what changes on a global and local level with migration and transnational networks, re-examining the idea of cultural and national borders. For the occasion, we had the pleasure of interviewing Nivaldo Andrade, a respected member of the organisational committee and president of the Instituto de Arquitetos do Brasil.
What is the idea of the Southern world in terms of this congress?
Until someone finds a more appropriate definition, I prefer to imagine a view of developing countries. For example, Mexico is not geographically in the south, and yet fits perfectly into this point of view.
In order to help move beyond the outdated idea of the "archistar", we have focused our invitations above all on architects involved in everyday, real-life projects, such as the Brazilian Pritzker-winning Paulo Mendes da Rocha - who has generously accepted the invitation to preside over the Congress's Honorary Committee
Both an original point of view and a break from tradition...
In effect, the four "global" themes, seen as challenges for architects, take on even more significance in the context of developing countries; from this point of view they become the basis for an approach that is still not given much consideration in UIA congresses.
In this light, how will this congress escape from the vortex that is often created through the discussion and re-discussion of the role of the architect?
The problem of loss of prestige - and therefore of role - is a real problem for architects, despite the irony of your question. Here for example in Brazil, Oscar Niemeyer is like Pelé. Everyone knows about him, but this is not the case for any other architect from more recent generations, and this level of prestige and notoriety seem destined to become a thing of the past. This is something that we need to discuss, process and understand. We need to bring architecture and cities back into political debate and agendas in a clear way, thus recovering our role as architects.
With respect to this lack of prestige for architects, what role do the archistars have?
In order to overcome the old matter of the "archistars", we have focused above all on inviting architects involved in everyday-real-life projects, such as the Brazilian Printzker-winner Paulo Mendes da Rocha, who has generously accepted the invitation to preside over the Congress's Honorary Committee. Another figure is Tatiana Bilbao, who has worked on low-cost projects such as the "sustainable house" and who will be among the keynote speakers together with Solano Benítez, with his complex formal and constructive experiments with traditional materials such as brick, as well as Diébédo Francis Kéré, who we have come to know through his work - often on a small scale and always based on extensive local collaboration - in Africa.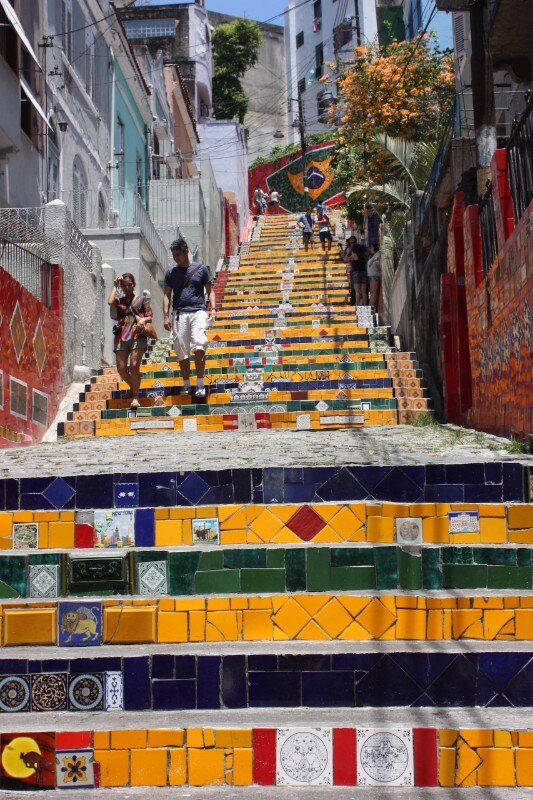 A recent journey led one of the archistars of the moment, Bjarke Ingels (BIG), to Brazil, where he met with president Bolsonaro on the invitation of the real-estate organisation that will be handling the tourist urbanisation of a number of areas protected by environmental restrictions or classed as not for development. What is the opinion of the UIA?
Beyond the (positive) fact that an architect is being consulted on such matters, it is essential to understand whether it is necessary to proceed with public planning or whether the area should be handed over to private organisations. In the end, it is fundamental to foster discussions between public and private powers, even more so for delicate and fragile areas such as those in question.
Will the weight of an archistar in terms of marketing and communication compared to a normal design firm be part of the discussions?
In the same period that BIG was in Brazil, the inauguration took place of the Antarctic research station produced by Estudio 41, an excellent Brazilian architectural firm, following a an architectural competition. It is a project that, as I said, started with an international competition issued in 2013. The result is excellent, and in terms of marketing and communication I believe that - apart from the procurement method - it had very wide-ranging repercussions, perhaps on a level with that of Ingels's "Brazilian trip". The UIA congress will be an excellent opportunity to discuss tenders and their fundamental importance for the quality of architecture.

The UIA congress will be an excellent opportunity to discuss tenders and their fundamental importance for the quality of architecture
As well as public and private procurement for design - actually an extensive discussion matters nearly all around the world - is there an innovative instrument or a specific consideration among those that the Congress will examine, that you would like to better focus on?
NA: Yes, thank you. We will be offering a detailed examination of the term "collective" - seen as a multidisciplinary platform that architects are a part of, and which becomes a way to examine architecture without clients, at times identifying the urban question; this is why we have invited Al Borde (from Ecuador) and Assemble (London). Anther process term that appears to break down traditional models, positioning itself between the teaching and practice of architecture, is "design & build", and this is the reason for presenting at the Congress the experiences of Rural Studio, from Auburn University, Alabama, and Grupo Talca, from Talca University in Chile.
Opening images: Cais do Valongo and da Imperatriz. Photo Halley Pacheco de Oliveira WIKIcommons