Beirut and Abu Dhabi-based firm Galal Mahmoud Architects renovated a private villa in the very heart of Mykonos island, in Greece. Focusing on the exteriors they turned the terraces into places to be fully lived, considering aspects such as the Mykonos wind, which can be very strong in summertime.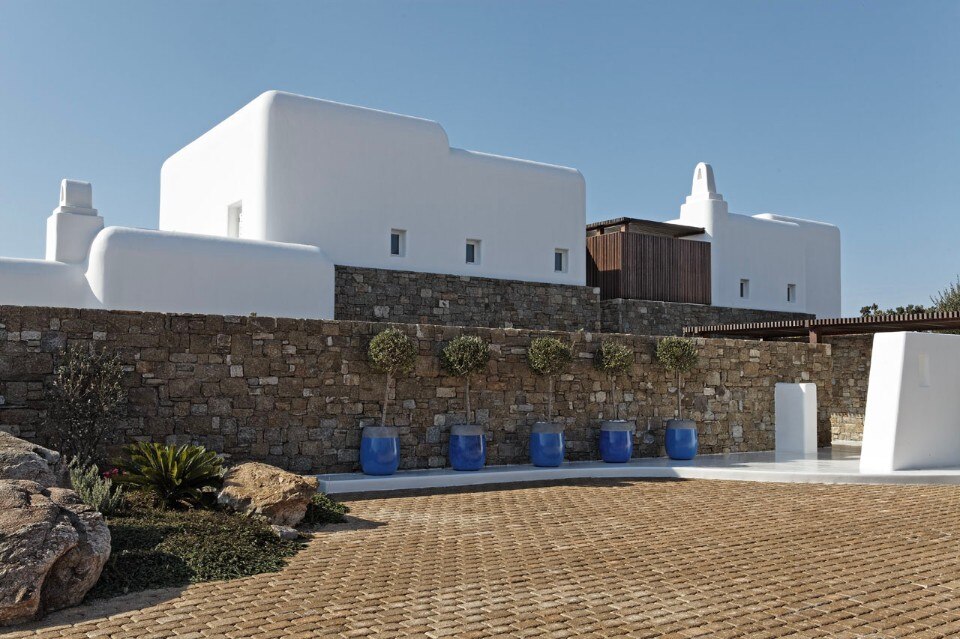 The transformation was deviced in close partnership with the villa's owner, who wanted a space that would whisk the individual off on a dream-like, contemplative journey through imagination, all in an outstanding natural setting. The project was completed in collaboration with Greek architect Andreas Vassilaros. The architects wanted to preserve the local character of the location and the building's traditional architecture, whilst injecting it with a contemporary and minimal feel.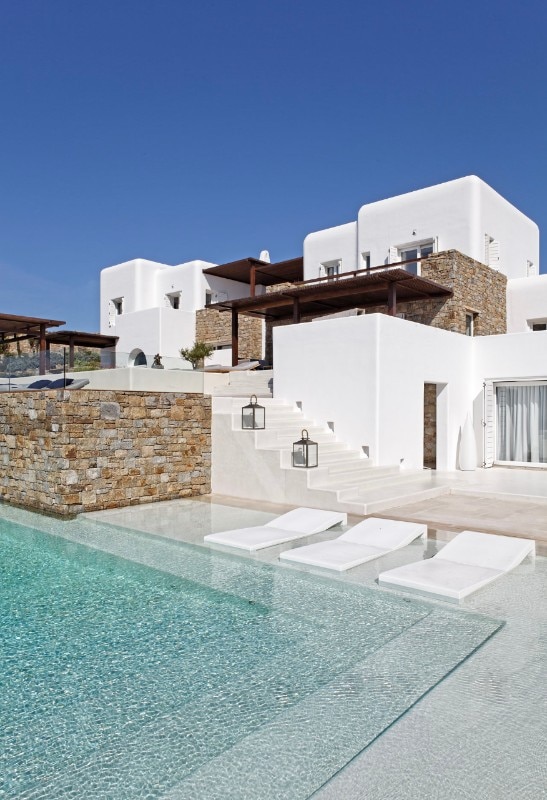 The three key materials used to this end were white cement, light-coloured stone – for both interiors and exteriors – and wooden decking for the terraces. The colour scheme dominated by white and light grey, with touches of royal blue. The continuity between interiors and exteriors makes it seem as if the building is floating, suspended between water, sea and sky.