The SCL house in Vicenza (Italy) is the first in town designed using straw-bales as building technique. The project reveals an idea of architecture rooted in archetypes. Two elements, a roof and a wall, define the domestic space. Clients in the first place asked for a conventional wooden house. Since the house is the domain of its inhabitants, architect Pianezzola tried to understand what their needs were, with an holistic approach to sustainability, design process and construction.

The main goals that the clients wanted to achieve were: privacy (since the street is quite busy and there's a parking beside the plot); specific functions related to their habits such as a big porch and a playroom; the economy in a broad sense, of architectural moves, materials, money. Main architectural value was the archetype as trend-proof horizon. The archetype for homes is the shelter. Starting from the house icon the Italian architect tried to rotate the roof. This single move adds three more elements: a patio and two porches.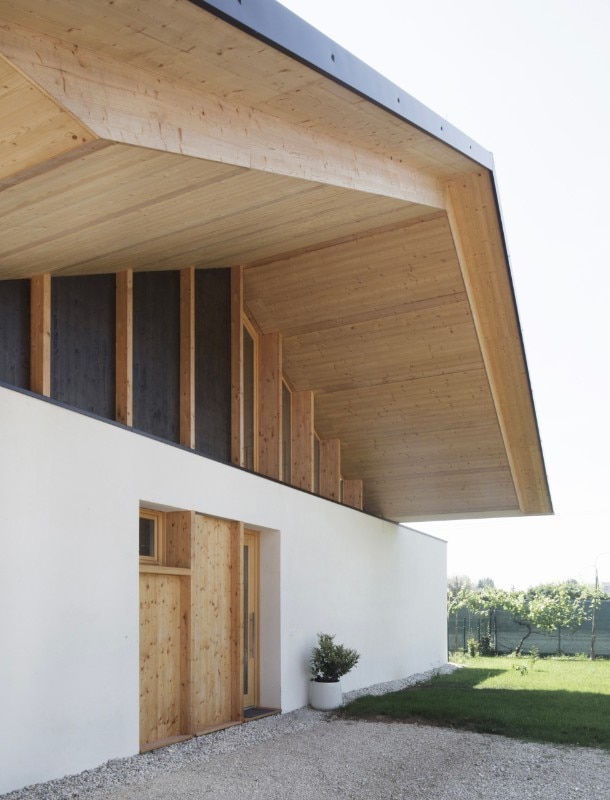 Pianezzola designed a compact ground floor on the golden section since he wanted a figure as much stable as possible. The living room faces to the south and looks to a patio. Rooms are in the northern part. An attic floor hosts a playroom and a guest room. Airflow design and the good transpiration of a straw-bale wall with lime render help to avoid tools and technology. The perimeter wall contributes to slow down winds coming from south-west. A downwind comfort zone is on the east side of the plot.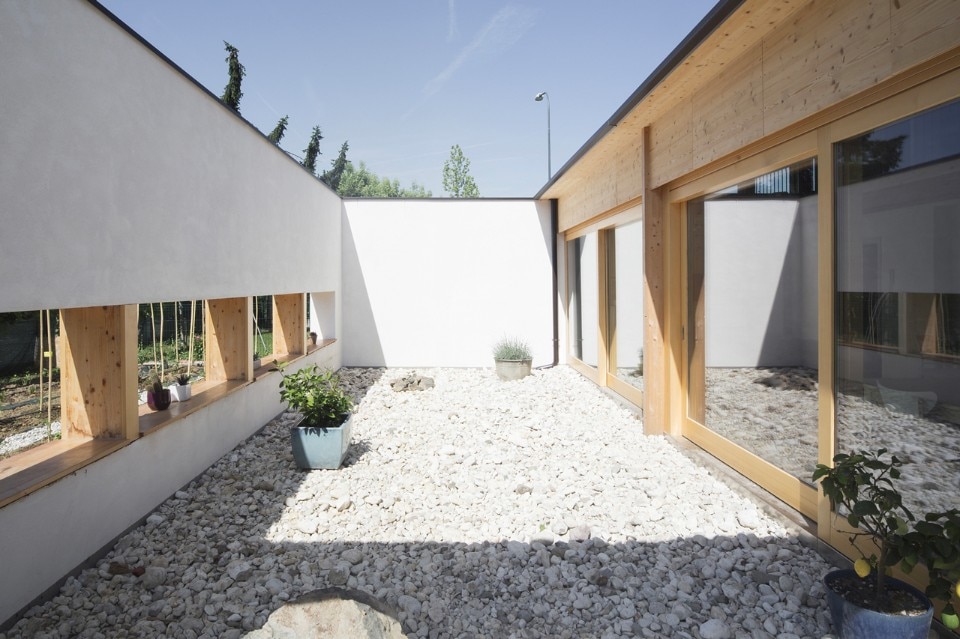 Straw-Bale House, Vicenza, Italy
Program: single family house
Architect: Jimmi Pianezzola
Structural engineering: Micheletti Ingegneria
Contractor: Casalogica
Area: 160 sqm
Completion: 2017