The building appears as a composition of cubic blocks. The warm rusty red corten steel facades correspond with its surroundings during the day, whilst the LED backed frosted glass facades illuminate in various colors during the evening; thus, creating an aesthetic link between the town, the front plaza and the theatre building.

Architectural, functional and experiential emphasis has been placed on five main themes: anchoring in the town, transparency, functionality, flexibility and materiality. The result is a striking building, which relates pragmatically to its function and which invites both active use and quiet breaks.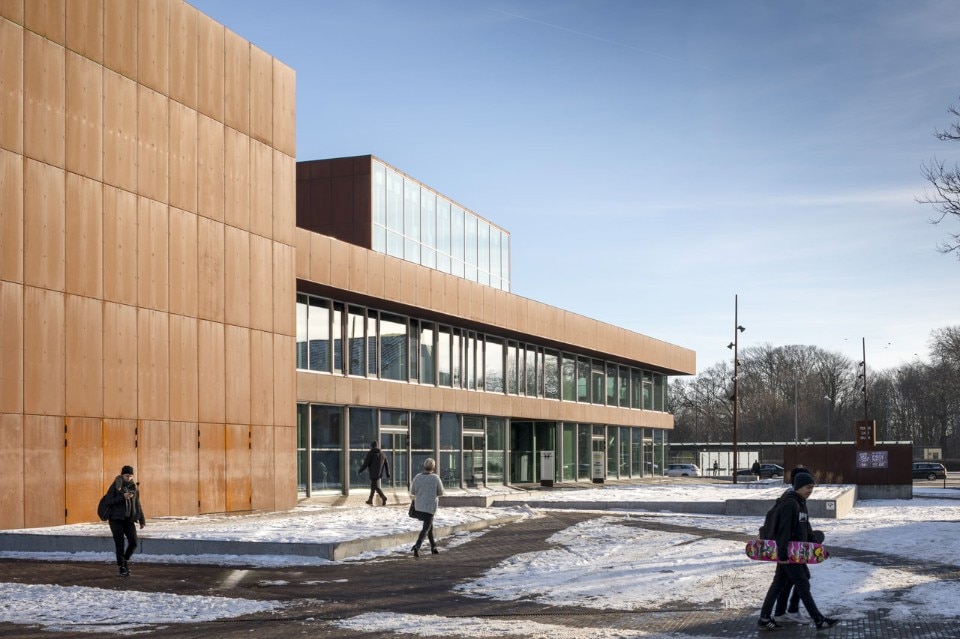 The approach to the building's design has been a pragmatic view of culture as an opportunity and experience for all. Therefore, space has been created for both scheduled and ad hoc events outside at the plaza, inside the foyer and on the grand staircase where visitors can choose to be spectators or even participate in the activities. Inside, an open plan solution ensures visual and physical connections across the building. The boundaries between publicly accessible areas and the more traditional theatre functions are blurred.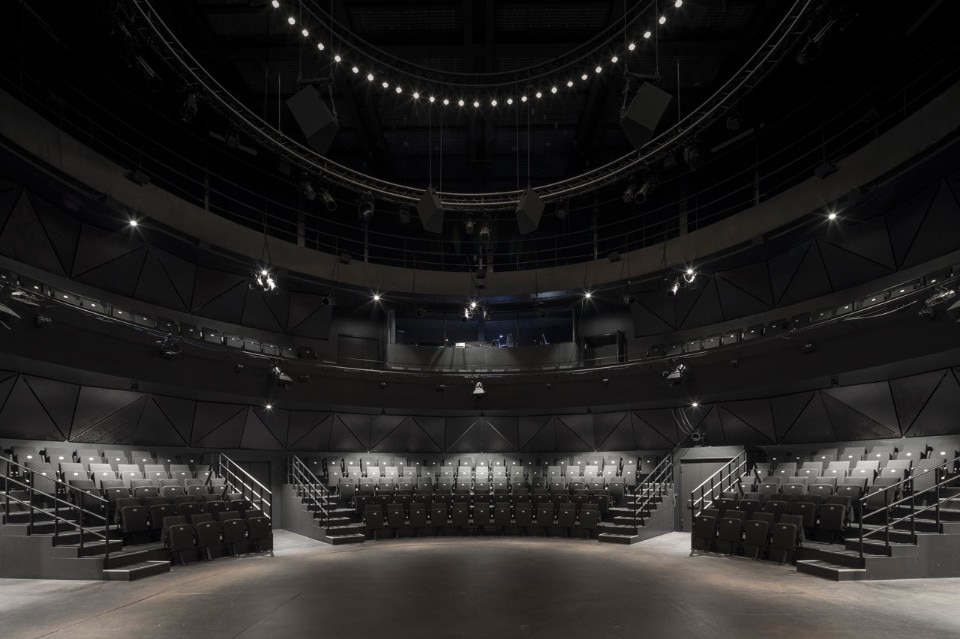 Vendsyssel theatre, Hjørring, Denmark
Program: theatre
Architect: Schmidt Hammer Lassen Architects
Local architect: Arkitektfirmaet Finn Østergaard A/S
Engineering: Brix & Kamp, ALECTIA
Landscape: LIW Planning Aps
Other consultants: Gade & Mortensen Akustik, AIX Arkitekter, Filippa Berglund
Area: 4,200 sqm
Completion: 2017