The project involves the conversion of an industrial building dating from the 19th century into 85 units of social housing, and a nursery with space for 40 cribs, as well as a commercial space and a parking garage. The existing building was built on a trapezius plan around a courtyard covered with an industrial glass roof sheltering delivery docks. The project's salient feature is the blending of the existing framework with that of the new addition. This involved the rehabilitation of the existing part and reinterpreting and adapting it to current needs and uses and creating additional volumes to fill in the empty and neglected spaces.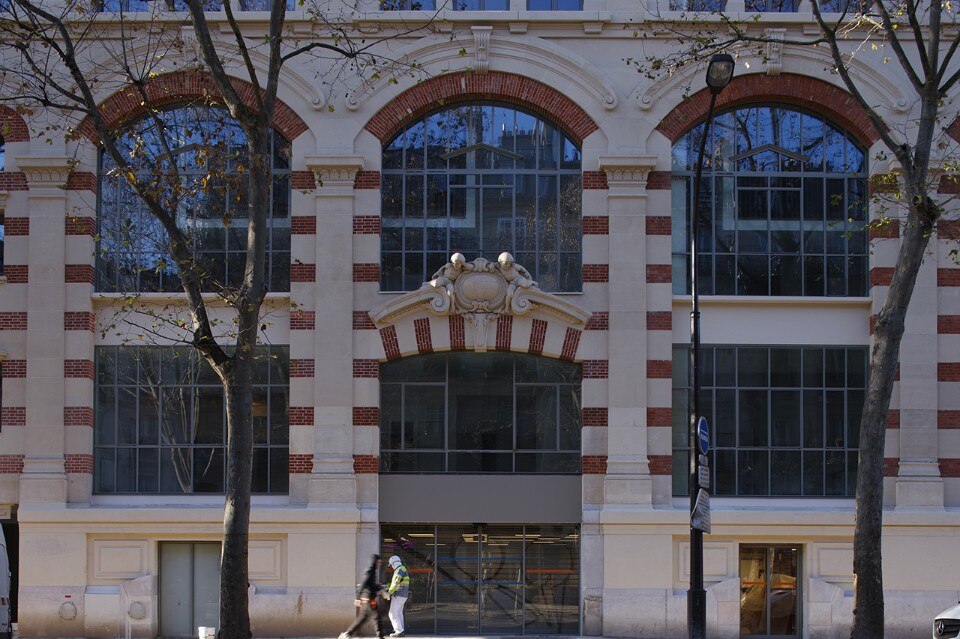 If the facade on the boulevard Ornano has kept most of its original features, the facade facing the street and courtyard have been reworked based on the existing elements. New simple and contemporary volumes have been inserted into the lower levels thereby creating a new base floor. The upper part has been reinterpreted with the vocabulary of the structural framework of exposed brick panels and frames in a tightly woven vertical rhythm.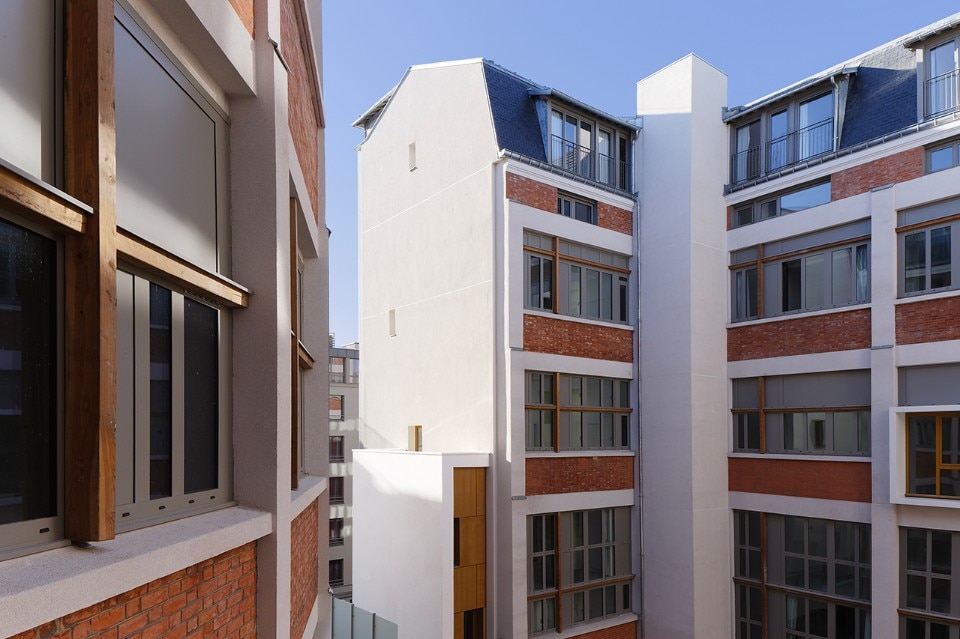 The apartments have been designed to offer generous sunlit spaces. In the duplexes, volumes widen in spots to compensate for the constraints imposed by the existing structure.  Their interior circulations are treated as playful pathways, occasionally revealing unexpected points of view from deep within and on the lower level. The walls feature simple surfaces and forms reflecting light. They compose minimalist and sometimes complex volumes, taking advantage of the constraints of the existing structure as a genuine opportunity to invent atypical spaces, as if they were 85 houses ready to receive 85 different families.

Conversion of an industrial building into social housing, Paris
Program: mixed-use
Architects: Marc Younan architectes – Eddy Vahanian
Engineering: Groupe Nox
Contractor: Brezillon
Area: 9,300 sqm