The Colombian architecture office Ruta 4 designed Casa Ensamble Chacarrá. With emphasis in use of local materials and community construction, the project seeks to be "a place for diversity and culture" in a neighborhood where hundreds of families have had to come displaced by the internal conflict of the country. Chacarrá is a gesture of repair, or rather the claim to a territory that some modern slaves hide under a rug. Chacarrá is a that can be the voice of ones who does not have it, but a symbol constructed in group is a shout of resistance.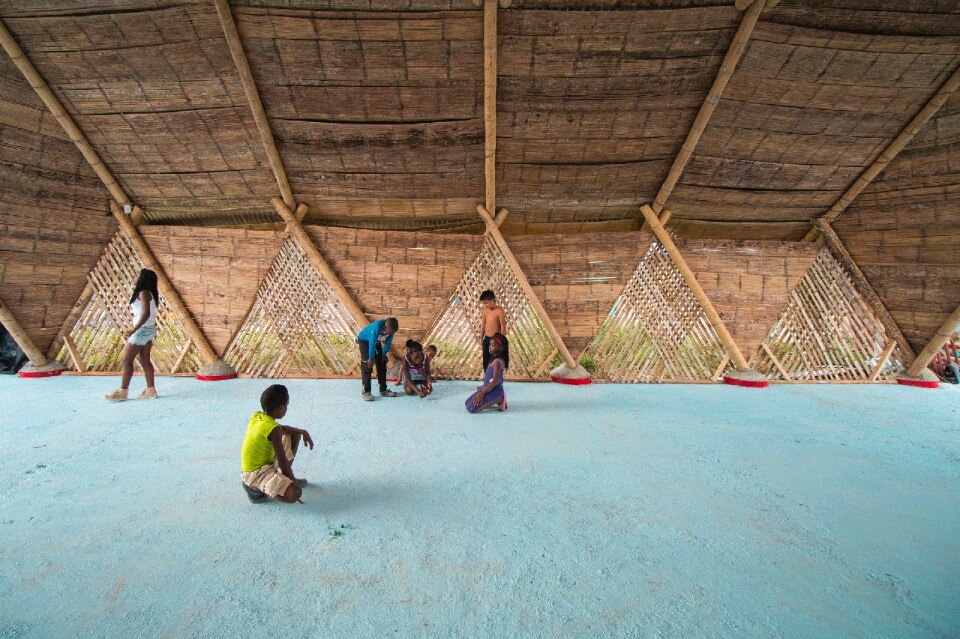 The project for the construction of Casa Ensamble Chacarrá start of the lack of artistic and pedagogic processes in the community of Plumón alto, in Pereira, a neighborhood characterized by the violation of human rights, made by populations of different regions of the country who have been displaced by the armed conflict in Colombia. With the support of several groups of the city and with the community workforce, it arises the "convite" like a civil action for the construction of a symbolic space and a scene for the education and the arts.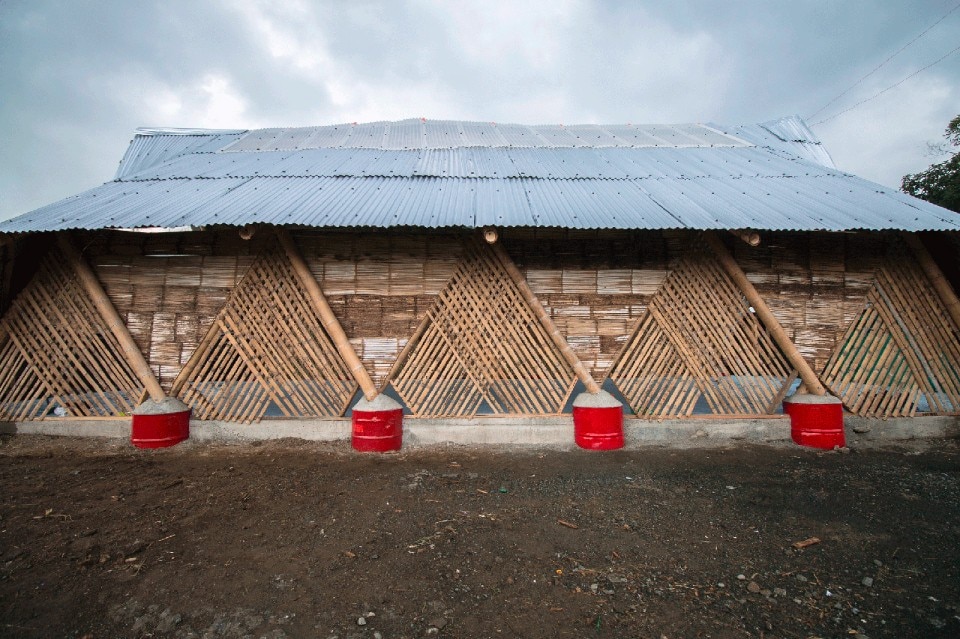 It is composed with local materials and techniques, using barrels of oil as spread footings, guadua triangles as structure, esterilla as the building skin and zinc sheets for the roof. Between simple anchorages and systematic processes, it gets up supported by tripods. A triangle of shining light as a demonstration of the power of the collectivity.

Casa Ensamble Chacarrá, Pereira, Colombia
Program: pavilion
Architecture: Ruta 4 taller de arquitectura,
In collaboration with: club activo 20-30, La Morena TV, Scouts, Litro de Luz
Area: 120 sqm
Completion: 2016