Barretts Grove is located in Stoke Newington, London, and accommodates two three-bedroom family maisonettes, three two-bedroom flats and a single person studio. Set within a conservation, it stands between a tall Victorian buff coloured semidetached townhouse and an Edwardian redbrick primary school.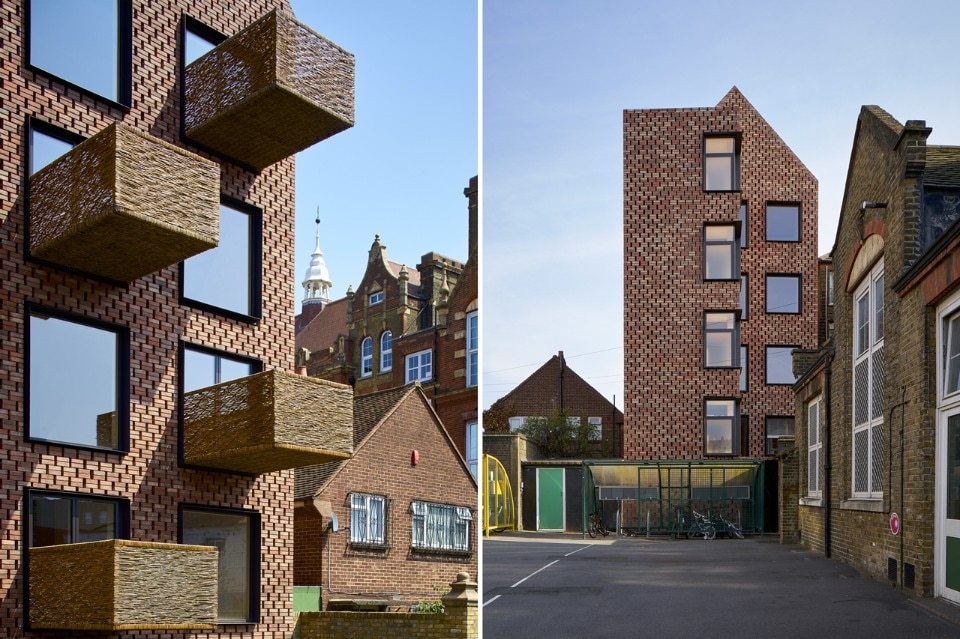 Its form echoes the slender gables of the school and standalone presence of the neighbouring 'villa' archetype. Retaining a simplistic profile partly generated through consultation with primary school pupils, their understanding of house and home and knowledge of building technology pitfalls. "Namely, should we use straw, wood or brick? Why not all three?", this is the question the architects ask themselves.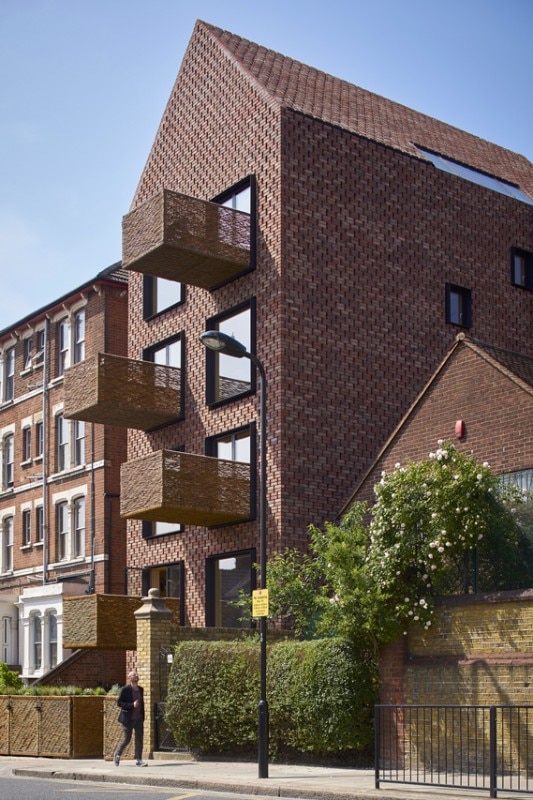 Cross laminated timber (CLT) is used for all wall, floor and roof superstructure and sat on a concrete and brick basement box. Internally the CLT is left exposed and finished with a clear fire retardant varnish. Insulation, a vapour barrier and self-supporting brick rain-screen make up the exterior thermal and protective envelope.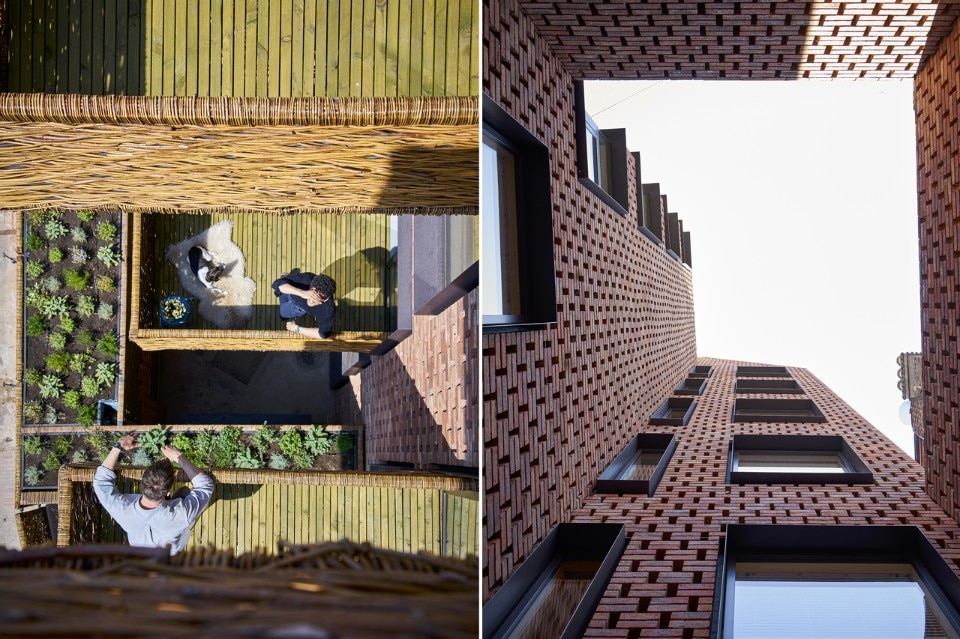 The ability of the material and structure is to serve a number of purposes combined to remove the need for plasterboarded walls, suspended ceilings, cornices, skirtings and finishes such as tiling and paint. While simplifying the architectonic form and allowing the exposed structure's inherent material qualities to drive a warmer and perhaps better connected tactile aesthetic, this strategy reduces the embodied carbon of the building, its construction cost and time on site.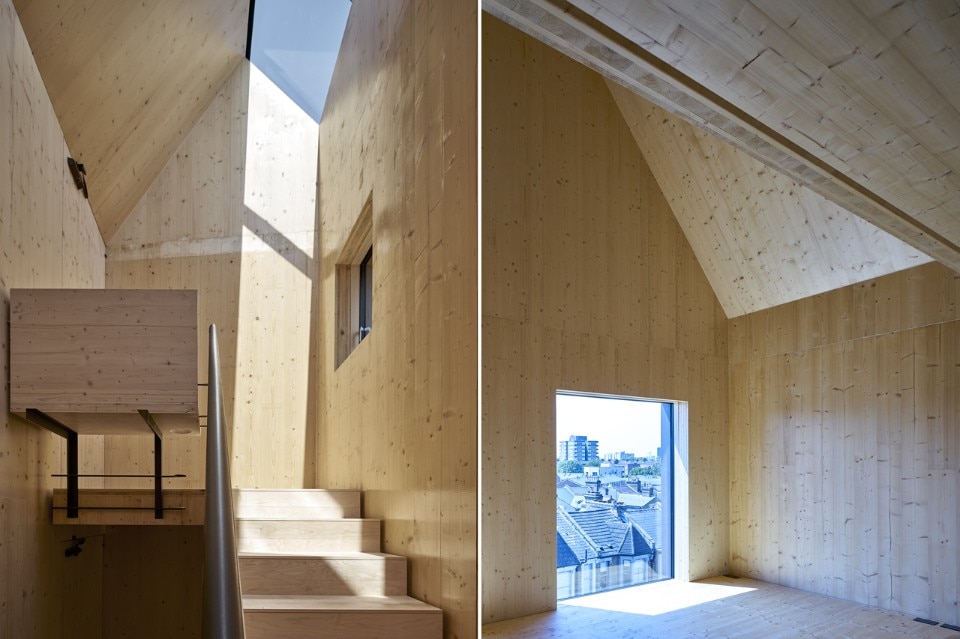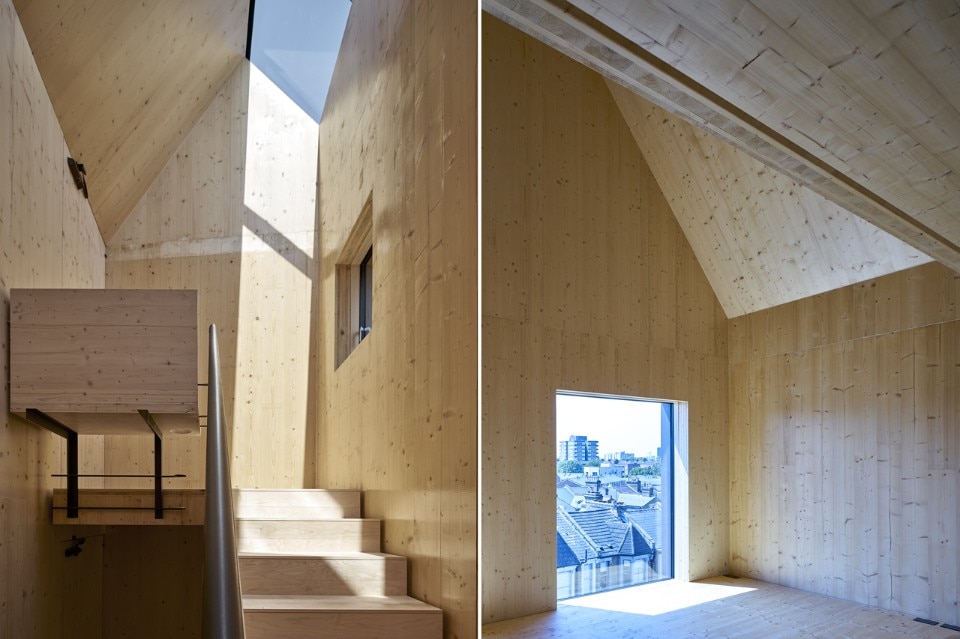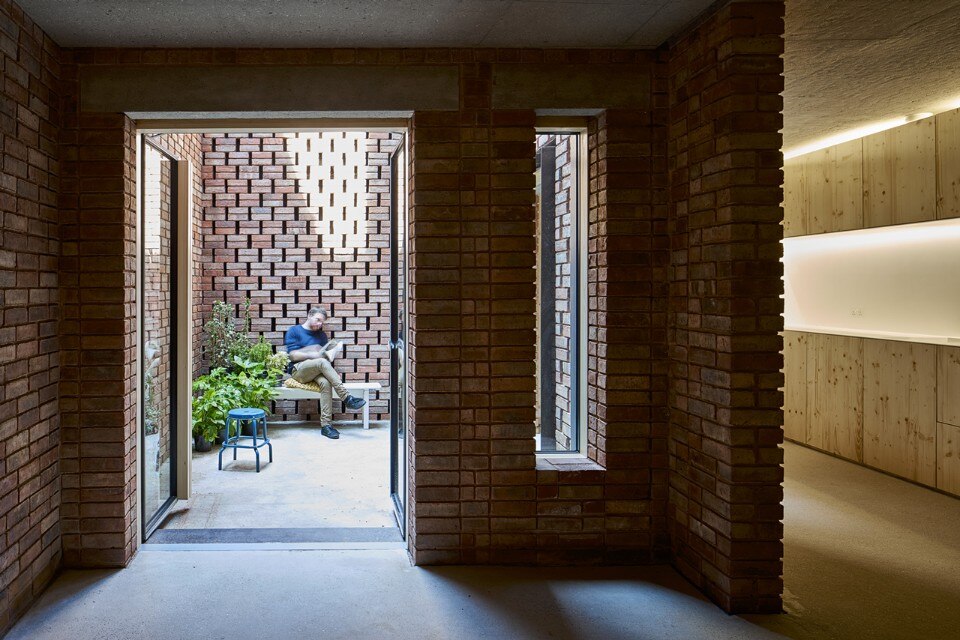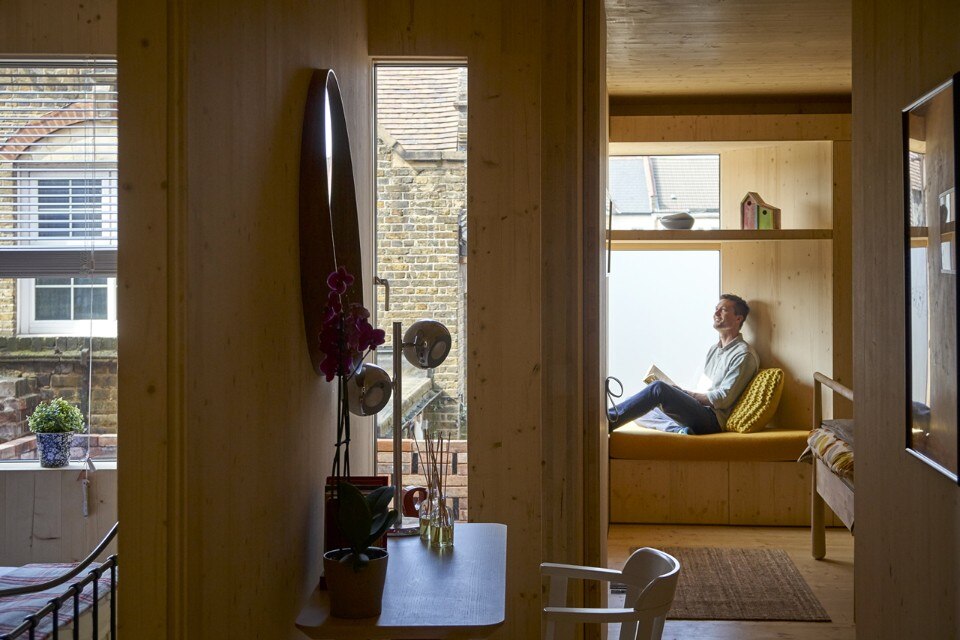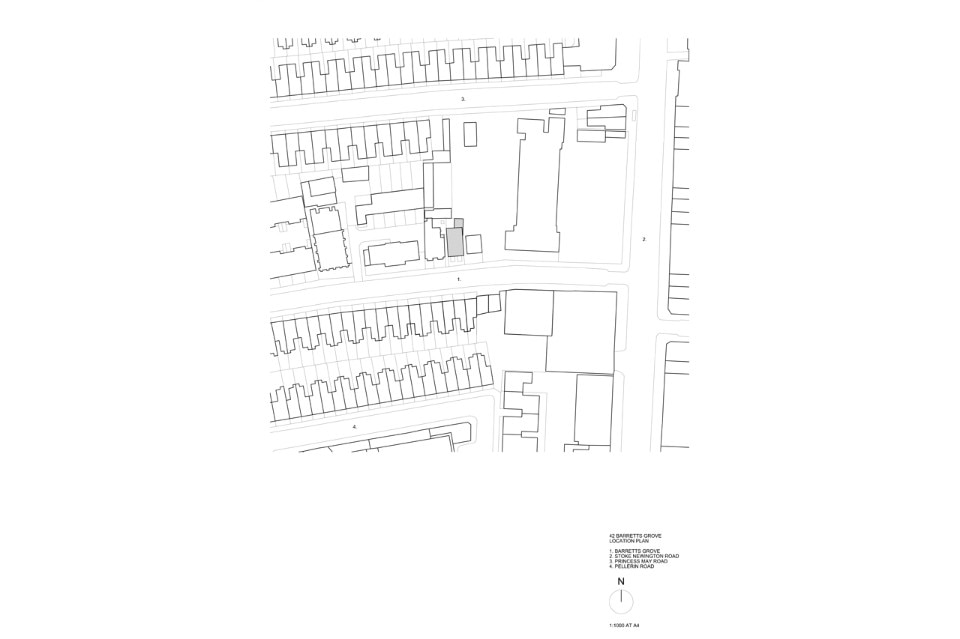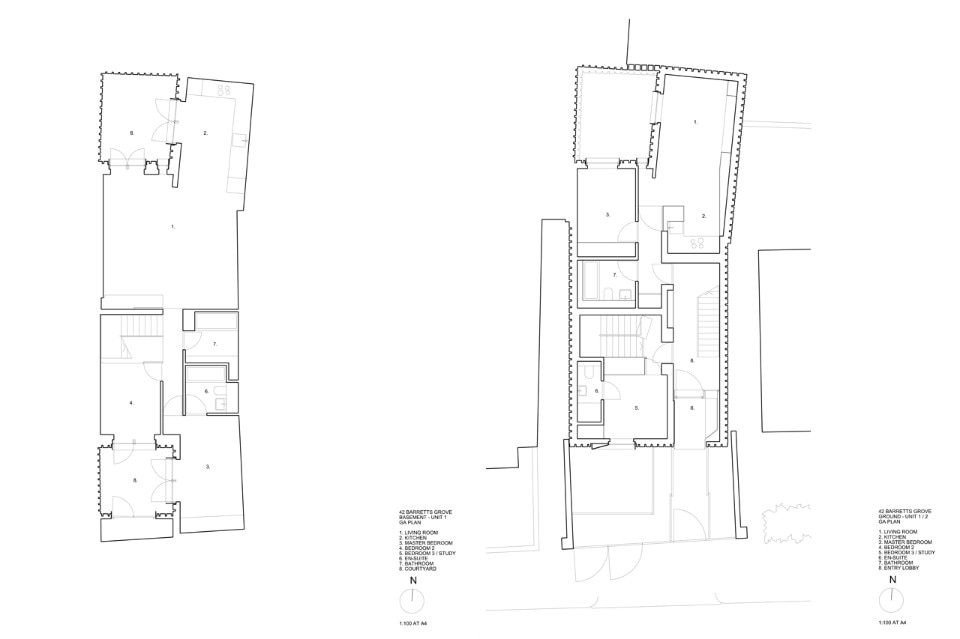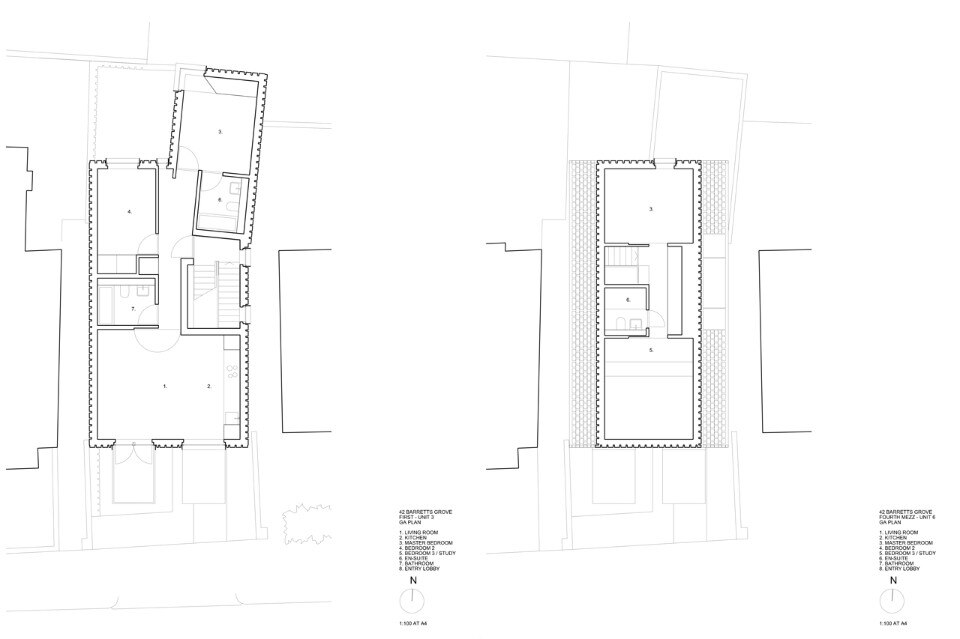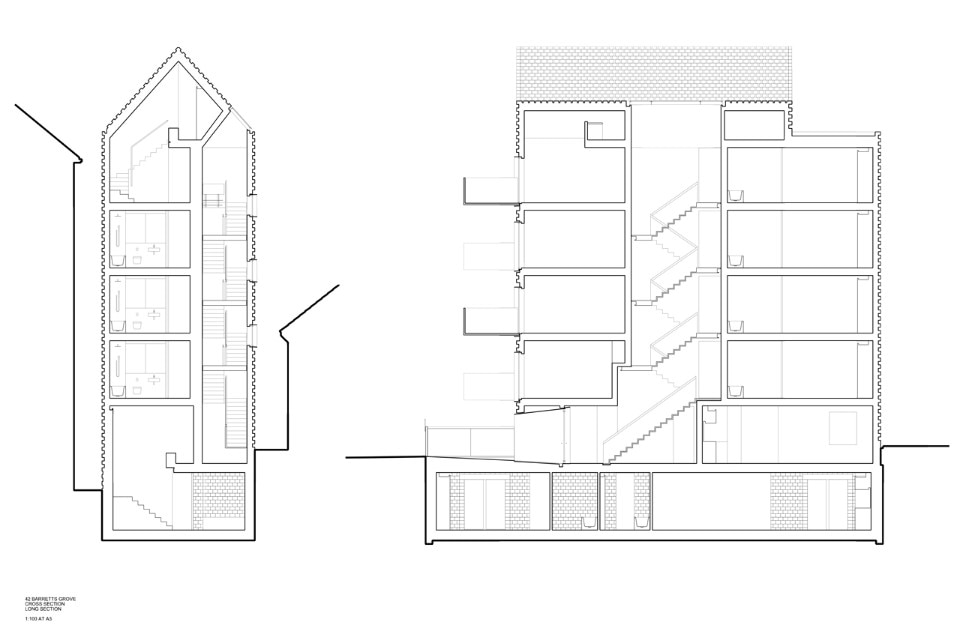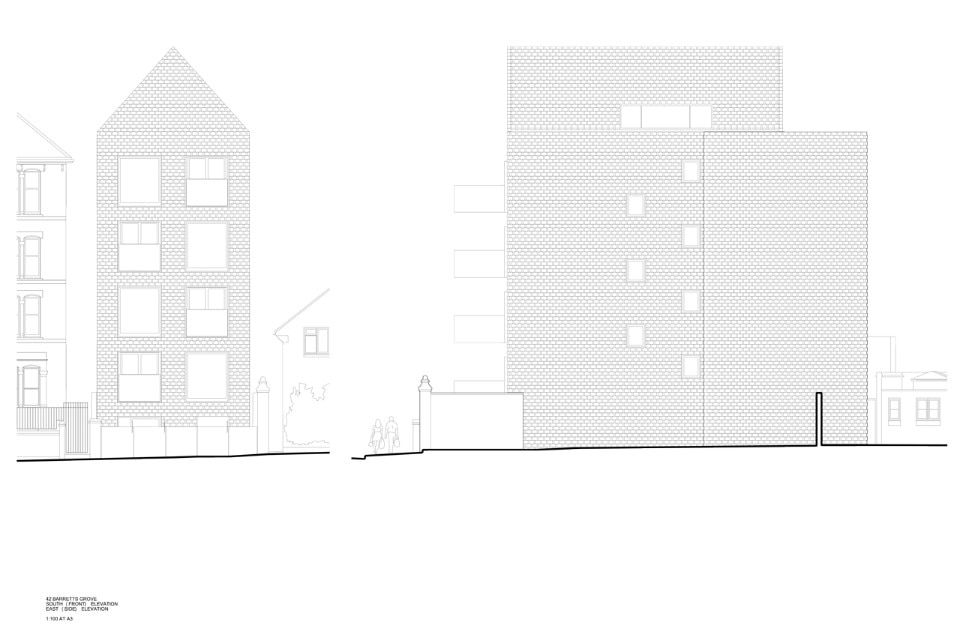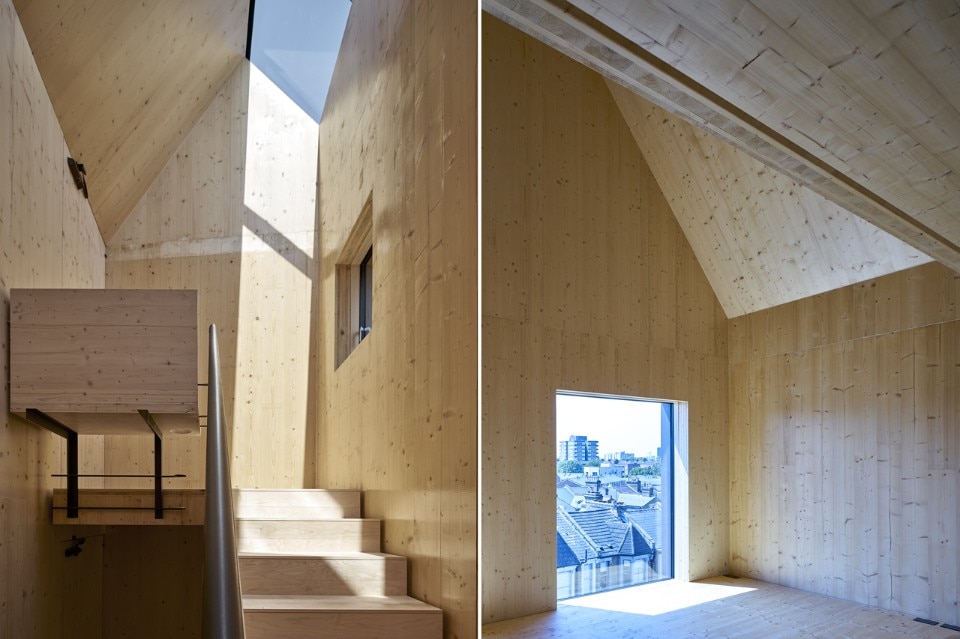 Groupwork, Barretts Grove, London, 2016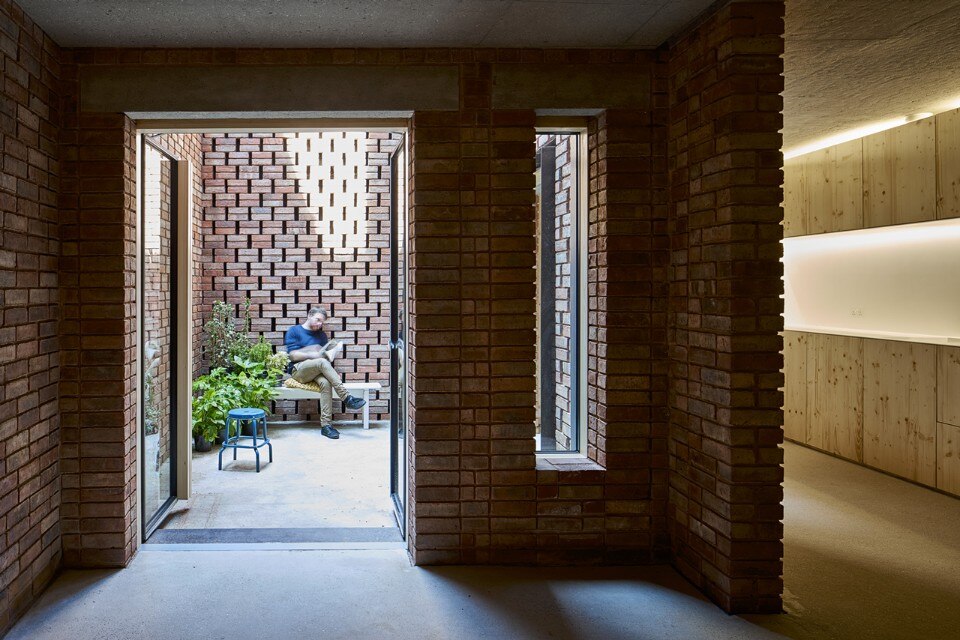 Groupwork, Barretts Grove, London, 2016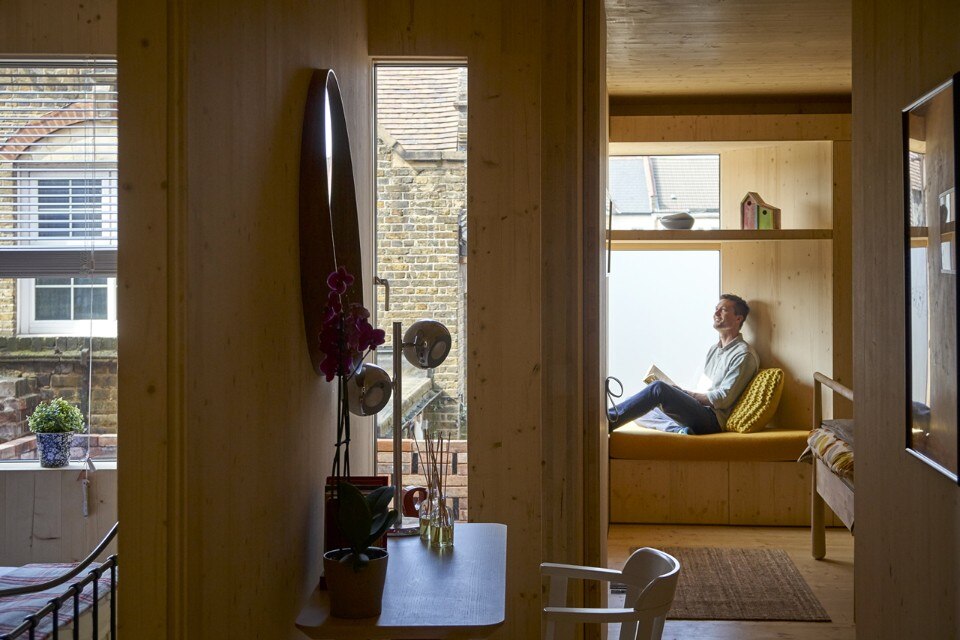 Groupwork, Barretts Grove, London, 2016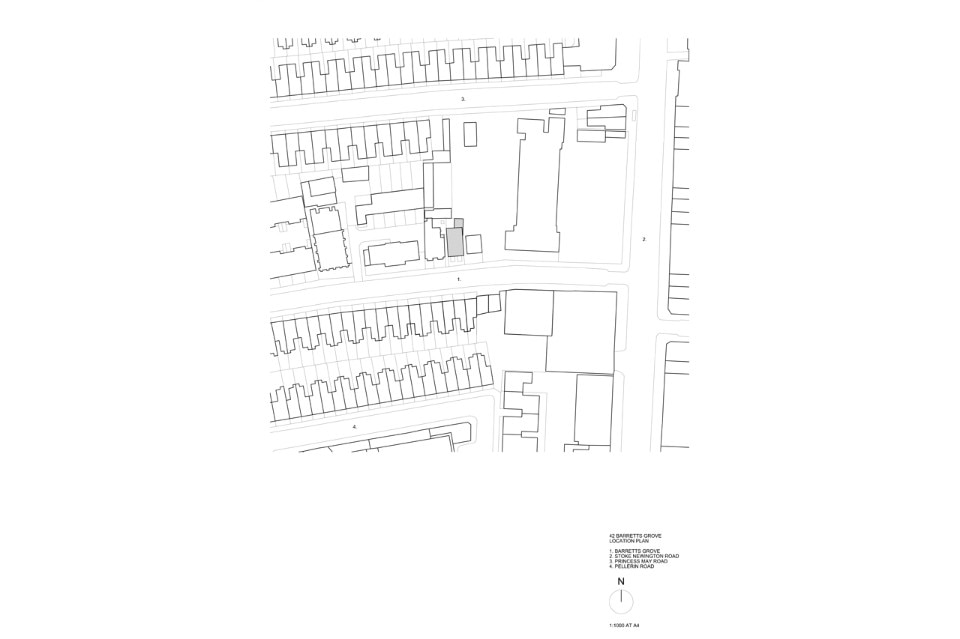 1_1000 Site Plan.dgn
Groupwork, Barretts Grove, siteplan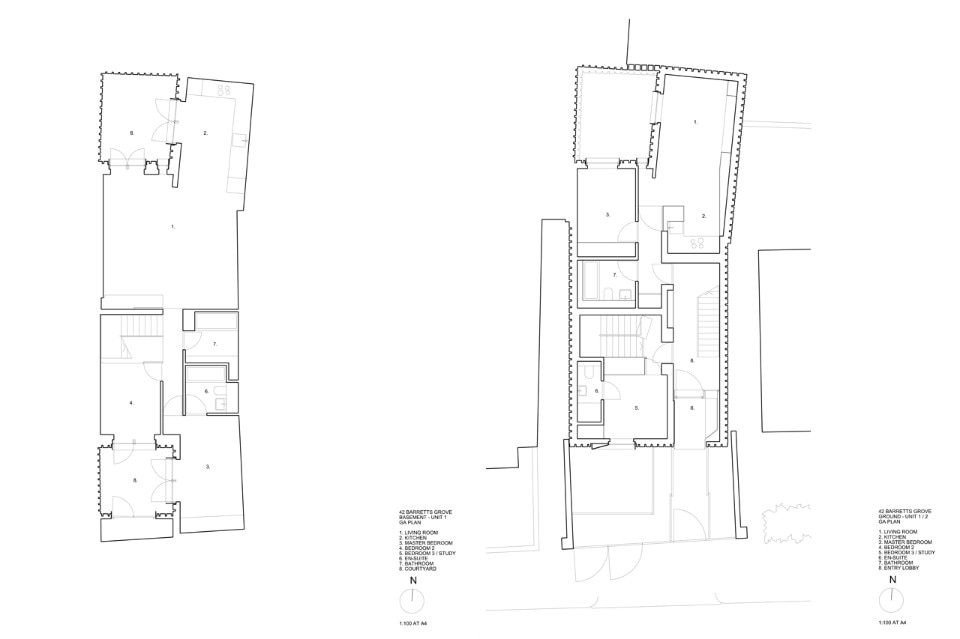 1_100 GA's.dgn
Groupwork, Barretts Grove, basement and ground floor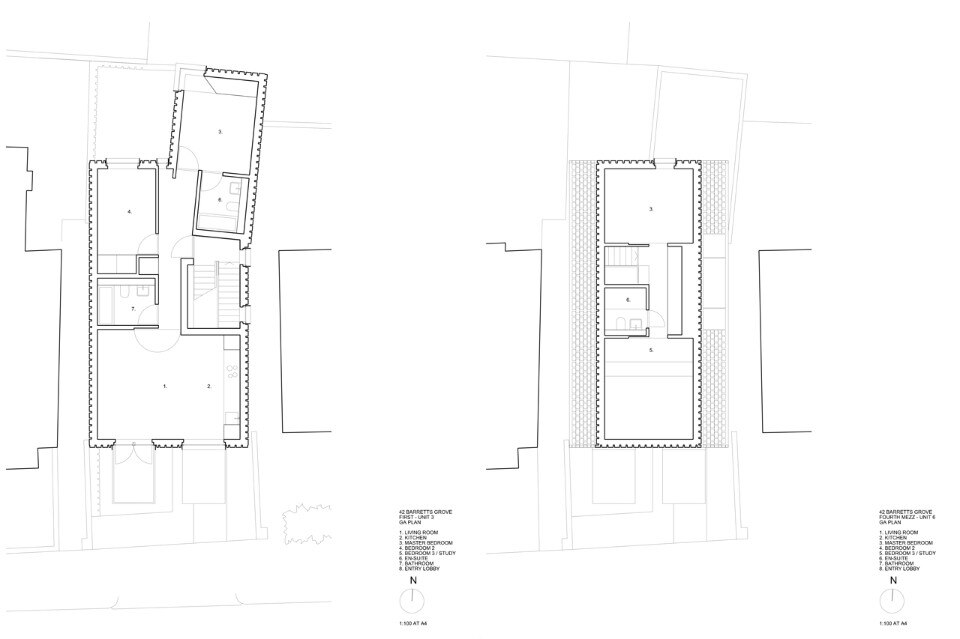 1_100 GA's.dgn
Groupwork, Barretts Grove, first to third floor and mezzanine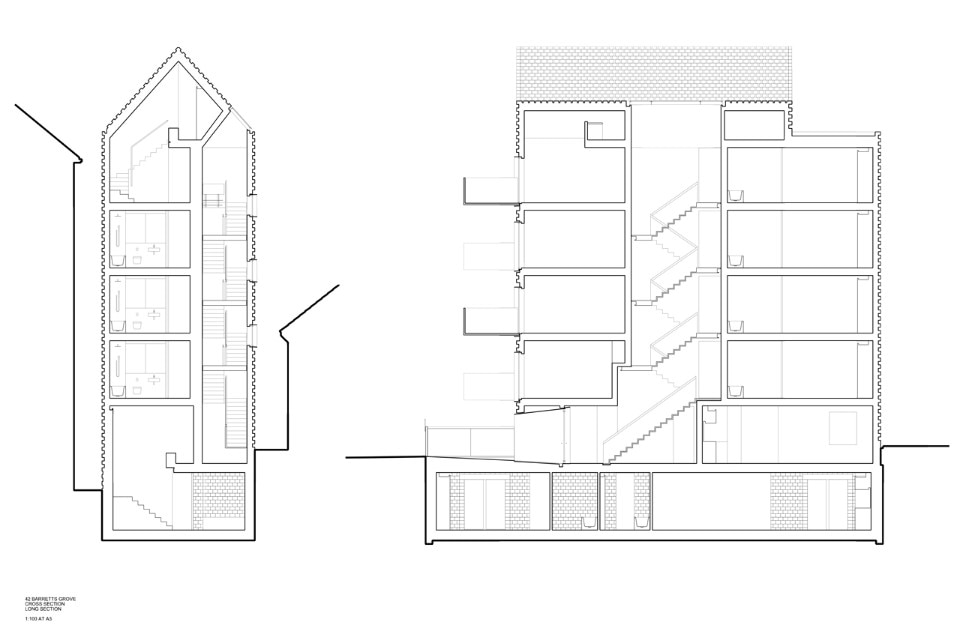 1_100 GA's.dgn
Groupwork, Barretts Grove, sections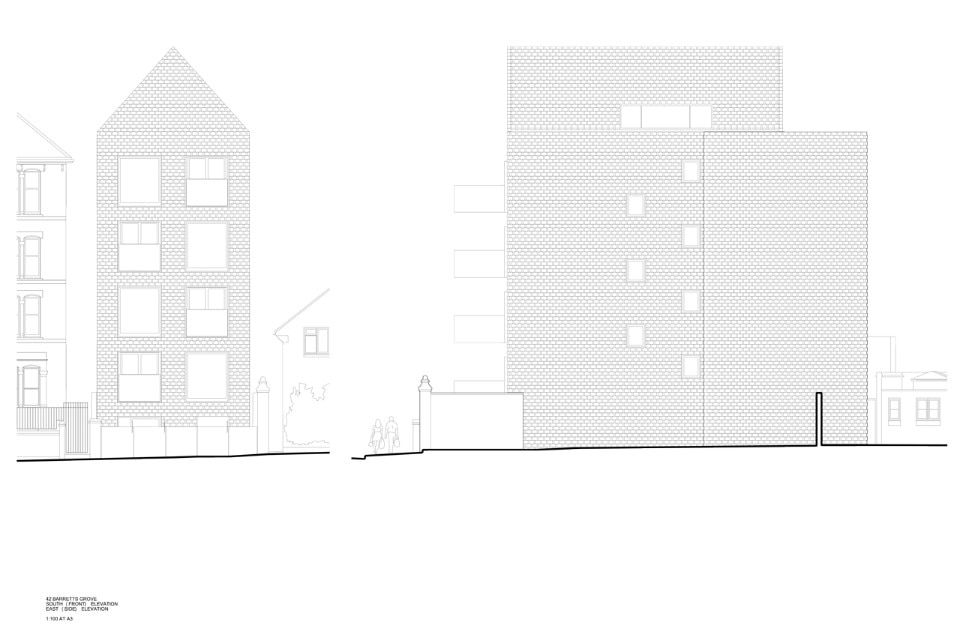 1_100 GA's.dgn
Groupwork, Barretts Grove, elevations

Barretts Grove, London
Program: residential building
Architects: Groupwork
Design team: Dale Elliott, Sam Douek, Nerissa Yeung, Amin Taha
Structural engineering: Webb Yates
Main contractor: Ecore Construction
Area: 635 sqm
Completion: 2016