In 2013, the Norwegian Tourism Association organized an architectural competition to construct self-catering mountain lodges for the hiking trail around Lysefjord and on the rocky shores of the Soddatjørn Mountain Lake.
The lodges must be contemporary, easy to maintain and use ready-made factory modules in order to avoid long construction periods in the inaccessible mountains and unpredictable weather conditions.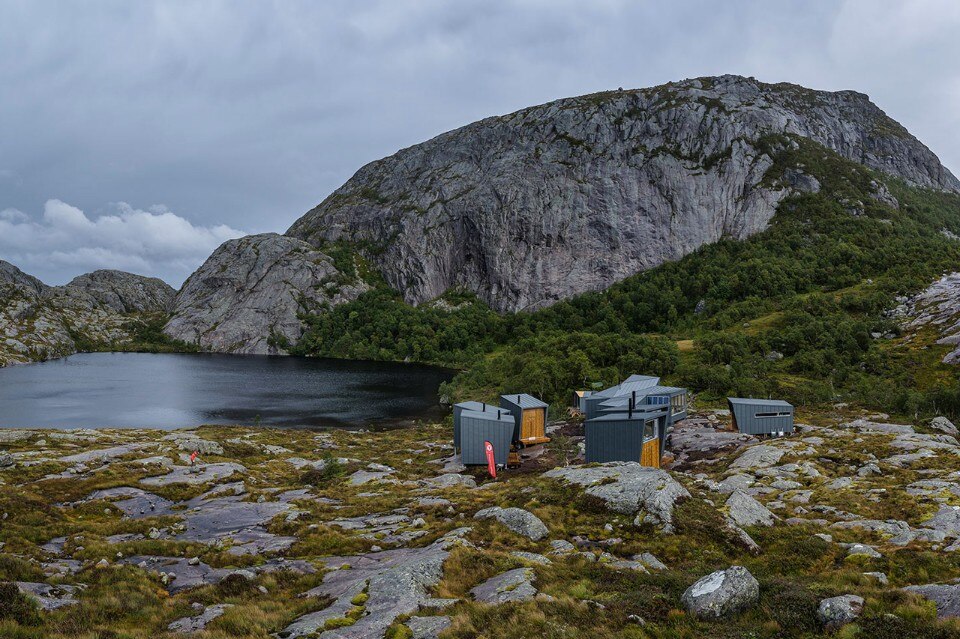 The solution by KOKO architects takes the wilderness experience one step further. The group of buildings includes a main building, sleeping cabins, a toilet with a storage room and a sauna. Water can be taken from the lake and there is no mains electricity supply.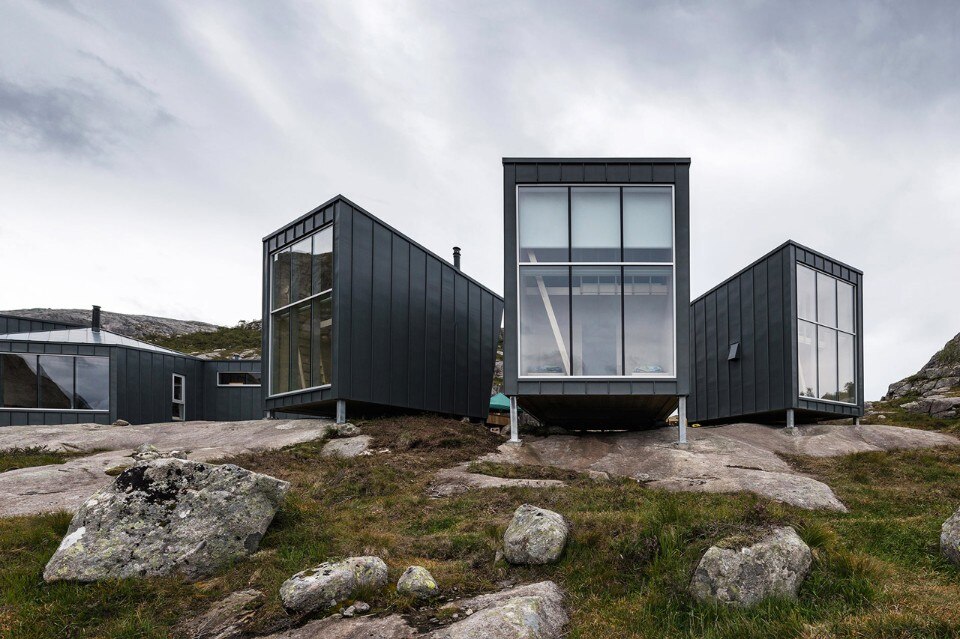 The exterior finishes on the lodges are of rolled zinc, which resists the wind and snow and does not require maintenance for decades. The interior uses a lot of wood, which creates a warm and friendly atmosphere. All of the buildings have a wall of glass with panoramic views of the surrounding picturesque landscape.
KOKO architects, Skåpet Mountain Lodges, Soddatjørn, Norway, 2016
KOKO architects, Skåpet Mountain Lodges, Soddatjørn, Norway, 2016
ML_asendiskeem
KOKO architects, Skåpet Mountain Lodges, site plan
KOKO_architects_MOUNTAIN_LODGES_main_building_plan
KOKO architects, Skåpet Mountain Lodges, plan and section
160204_ML_saun_plaan_l6ige
KOKO architects, Skåpet Mountain Lodges, plan and section

Skåpet Mountain Lodges, Soddatjørn, Norway
Program: mountain lodges
Architects: KOKO architects
Client: Stavanger Turistforening
Area: 350 sqm
Completed: 2016