The new International Center for Contemporary Culture of Donostia – San Sebastian opened in September 2015, and occupies the former tobacco factory of the city. 
In addition to its own spaces for cultural and artistic production, the new ecosystem has areas for other cultural institutions and some small initiatives related to creation. It is in this complex system in which Taba takes place, hosted within a large piece on the ground floor that opens to the new outdoor plaza and the entrance courtyard of the building.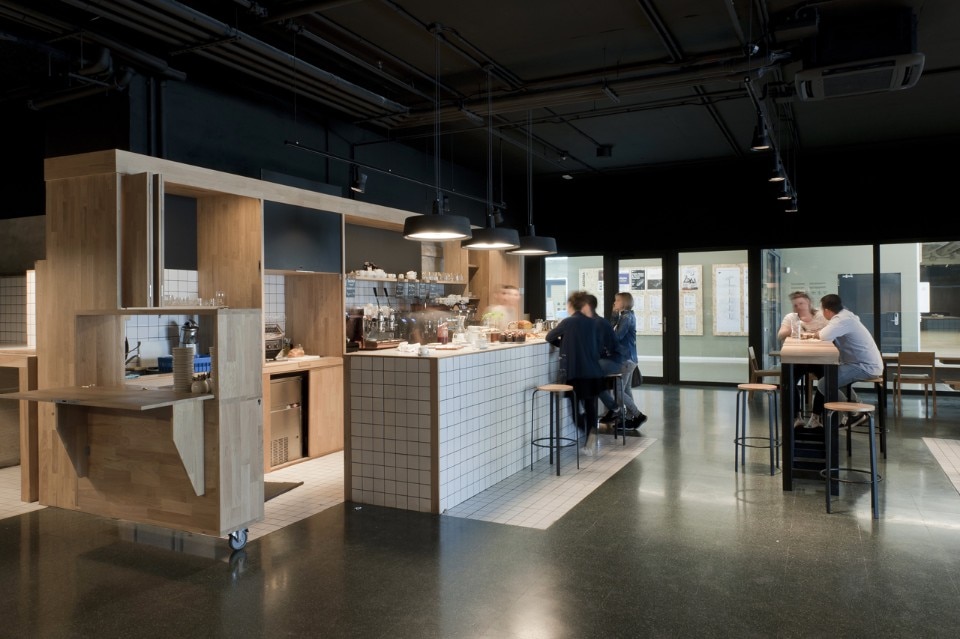 Taba is a project of small projects that has to adapt to an interior space of 430m2. It has been created as a cooperative effort to create a space where diverse functions can take their place. Each of these initiatives – a pizzeria, the cafeteria or the wine teak – occupy a different corner of the piece, and the rest of the common space works as an extension of the outer squares.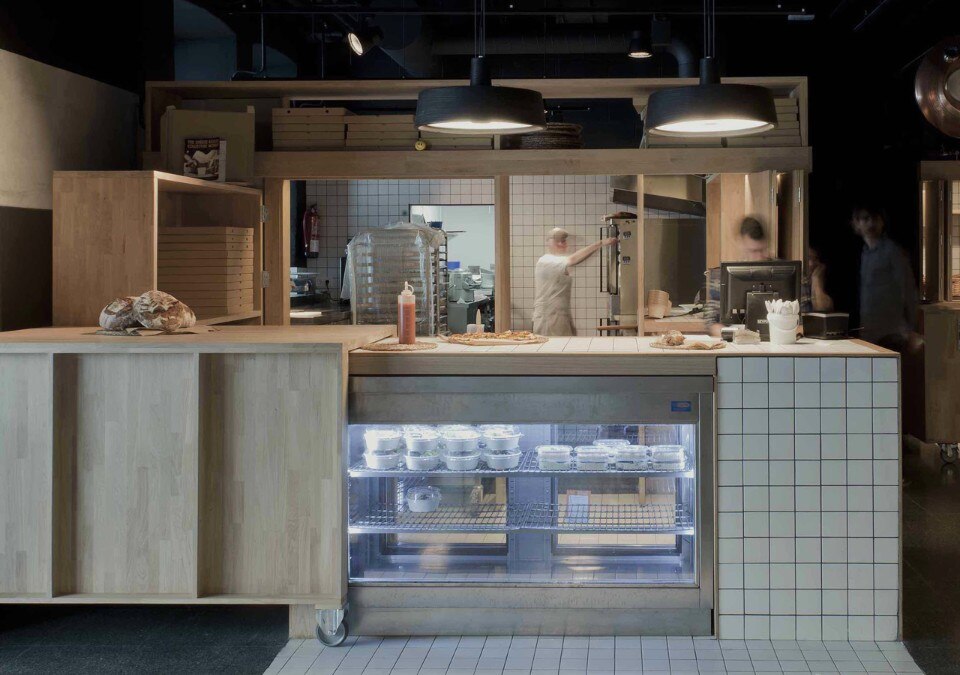 In this respect, the project assumes a state of constant transformation of space as its point of departure. A condition that determines the stake for a raw space, just as a ground where different furniture are deployed for its use – as ancient travellers' trunks.
This furniture-based spatial organization is adapted to the different timings of each of the products' offerings, where the counters can be used as common tables when the stalls are closed. The areas where the furniture is located are illuminated more intensely than the common areas, where the decision was to recreate a secluded, almost shadowy place.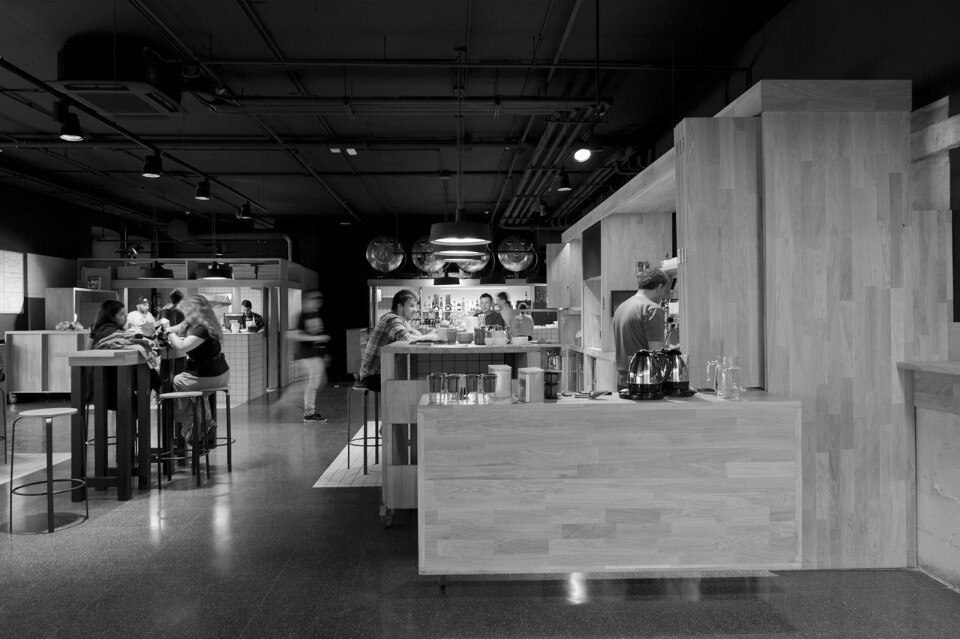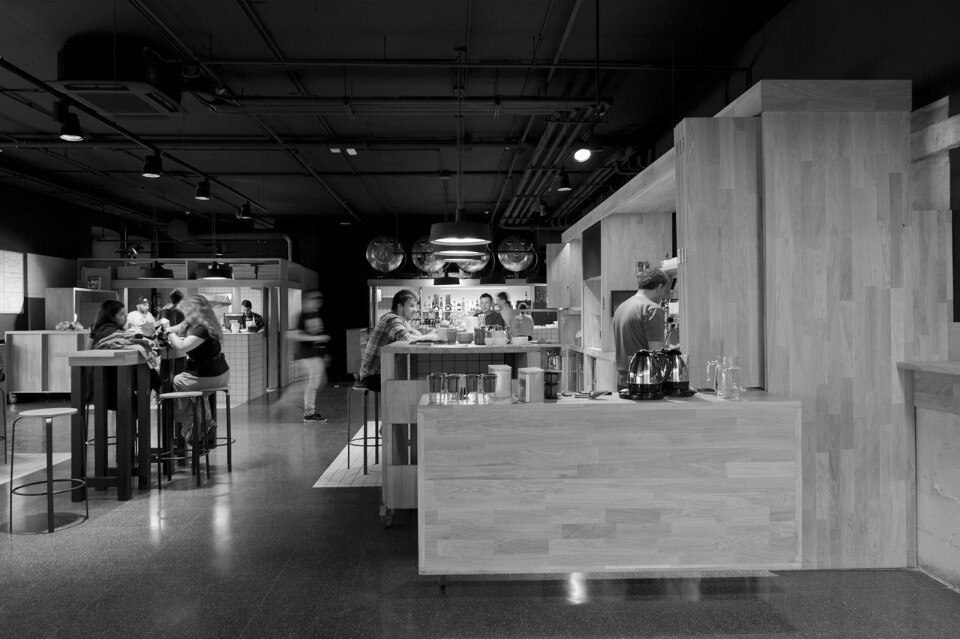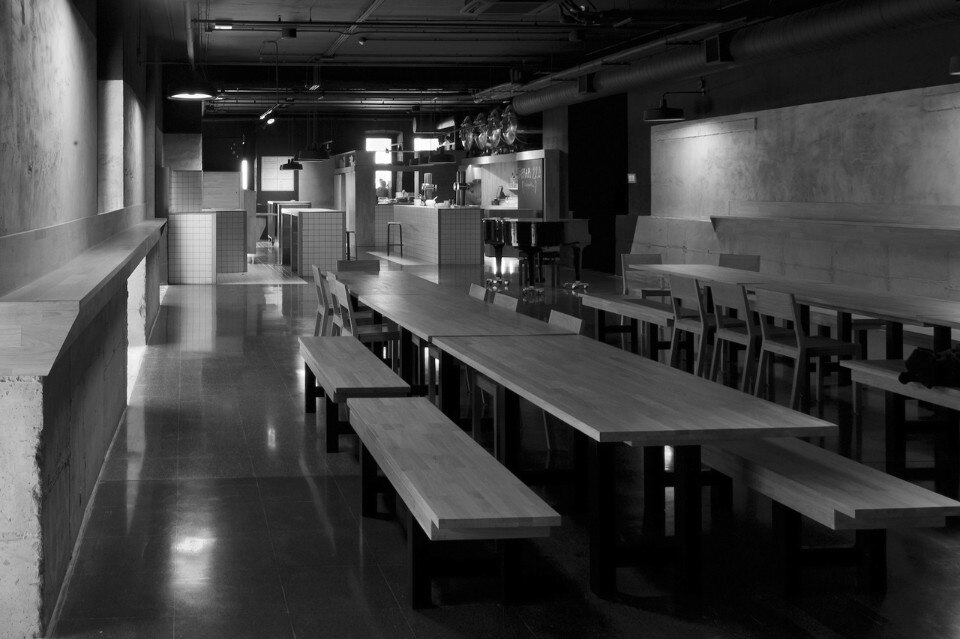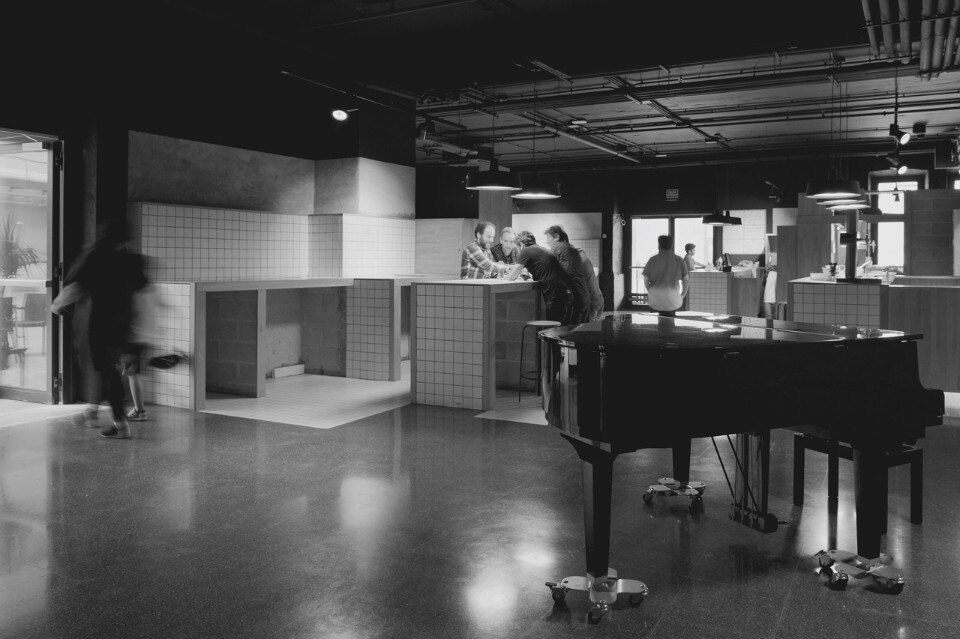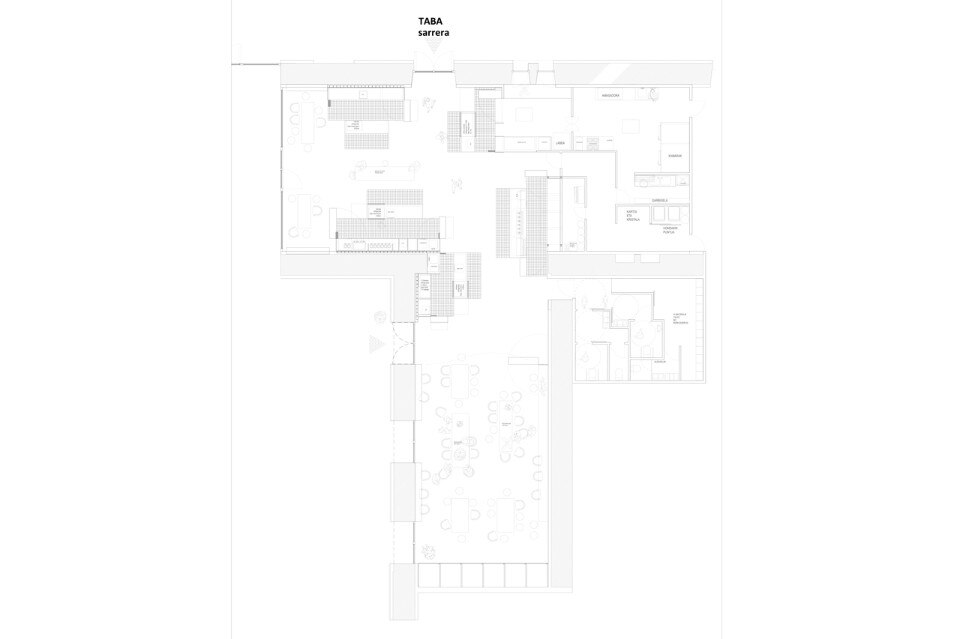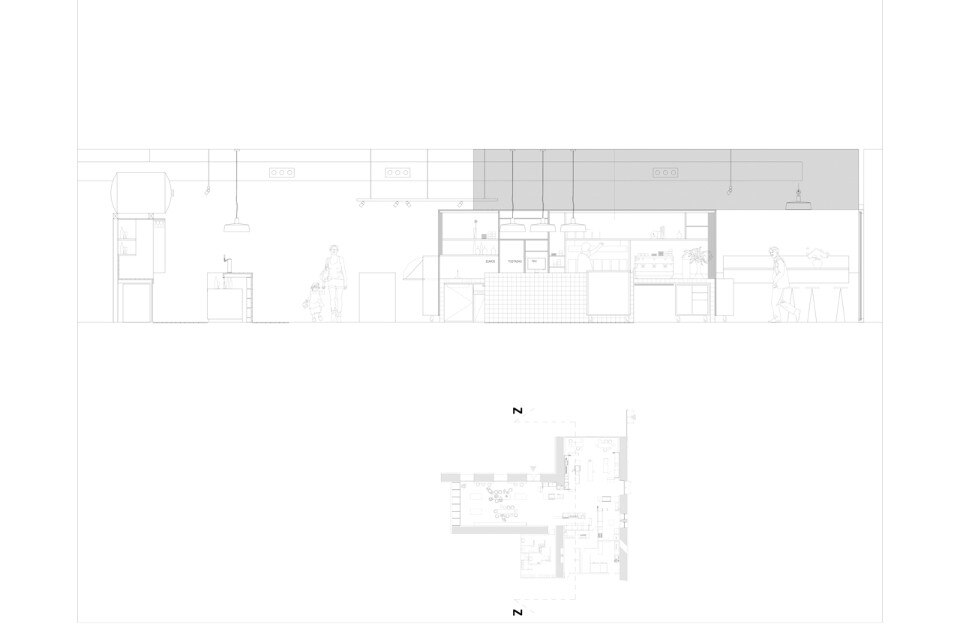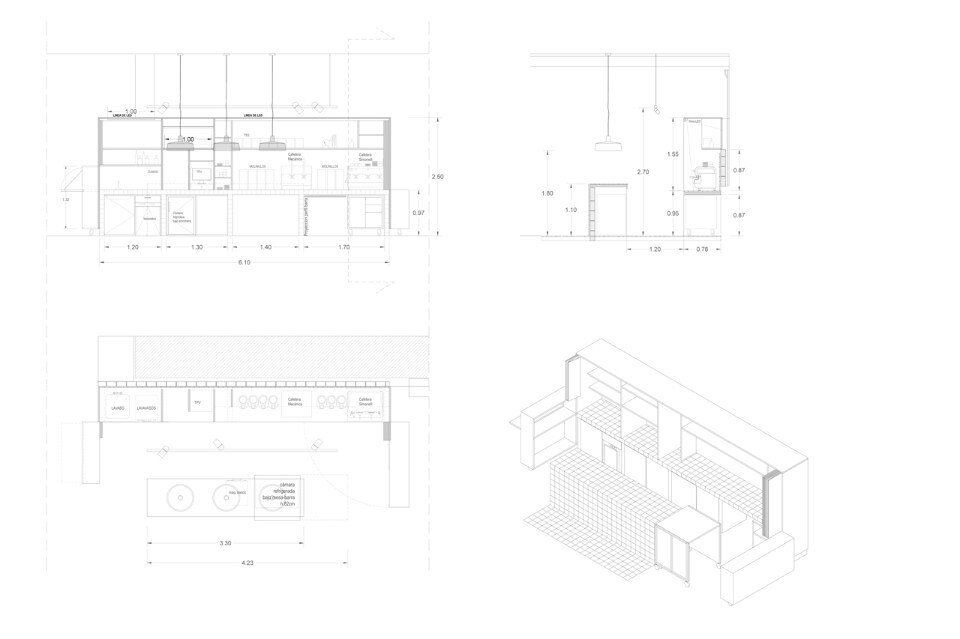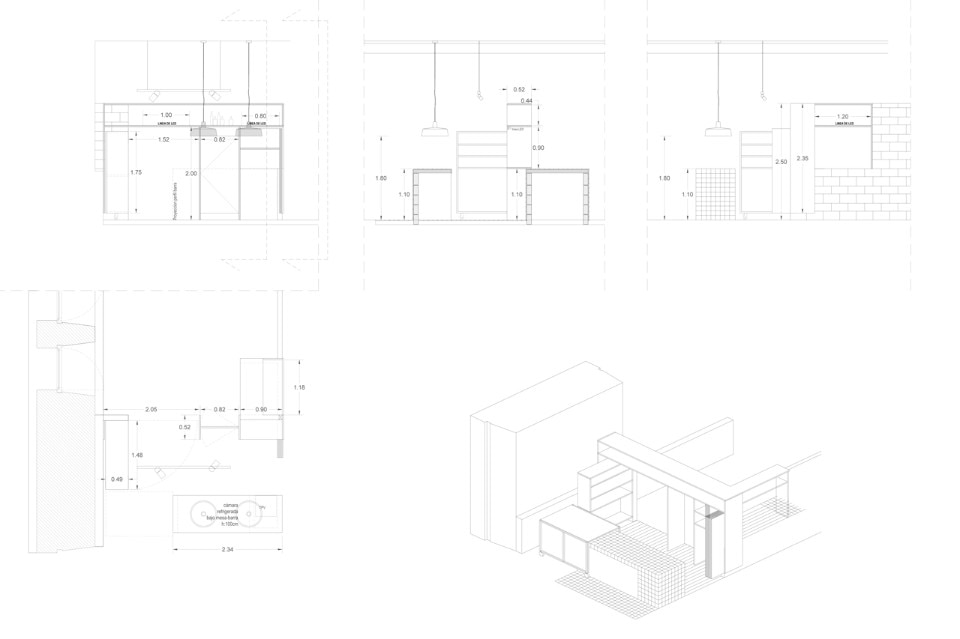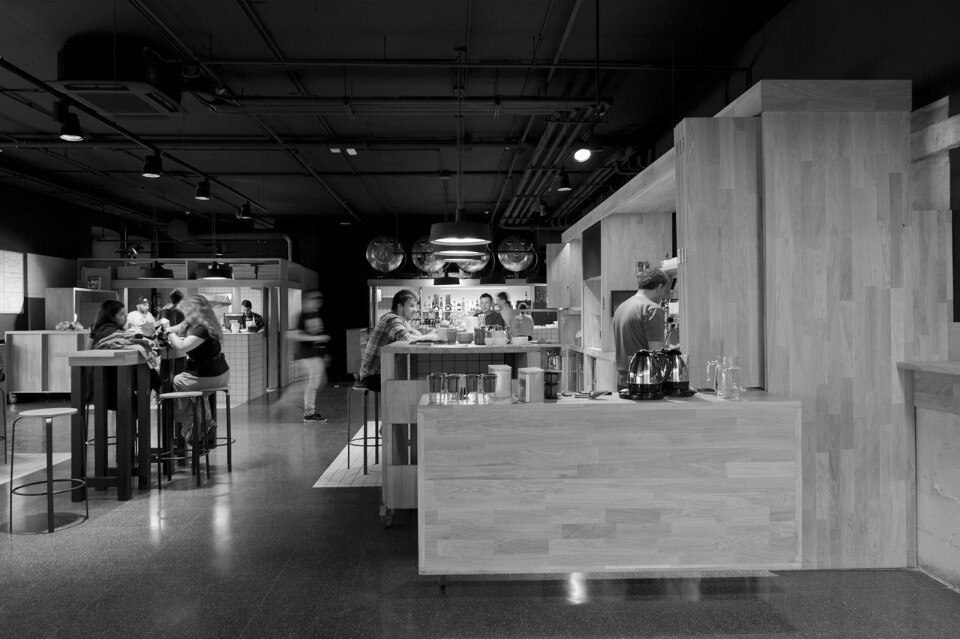 Ibon Salaberria, Taba, San Sebastian, 2016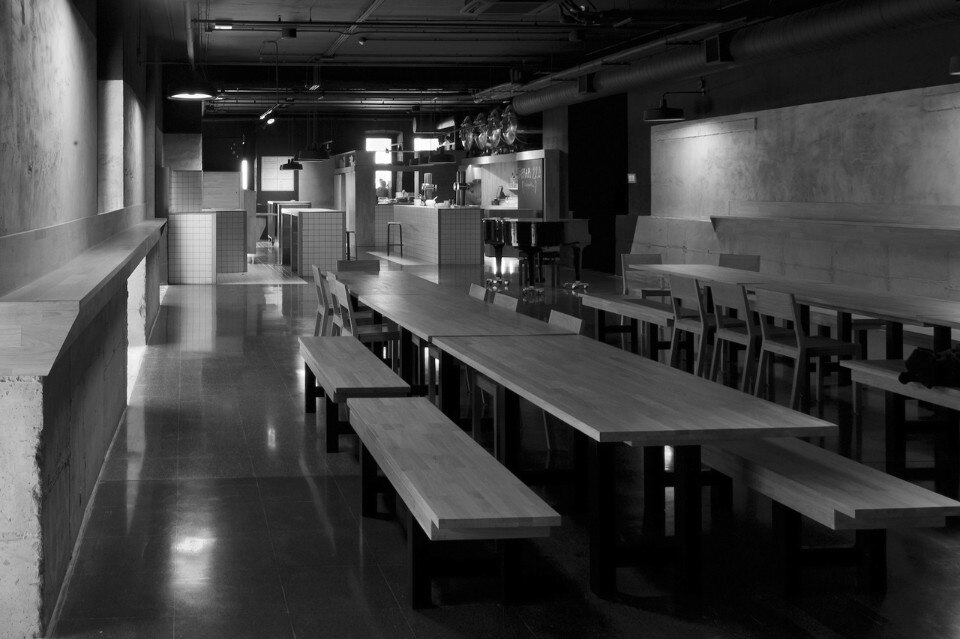 Ibon Salaberria, Taba, San Sebastian, 2016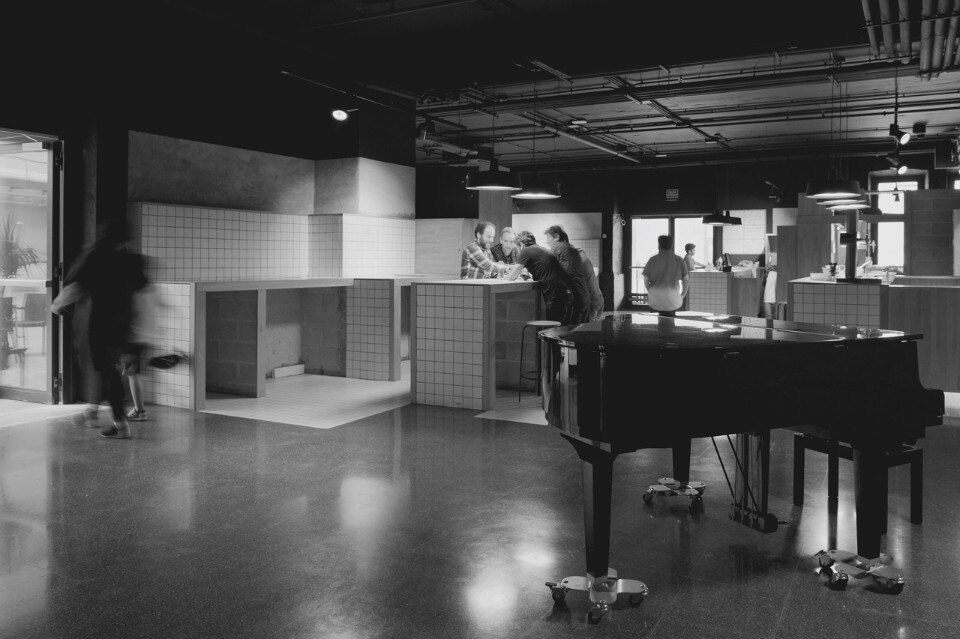 Ibon Salaberria, Taba, San Sebastian, 2016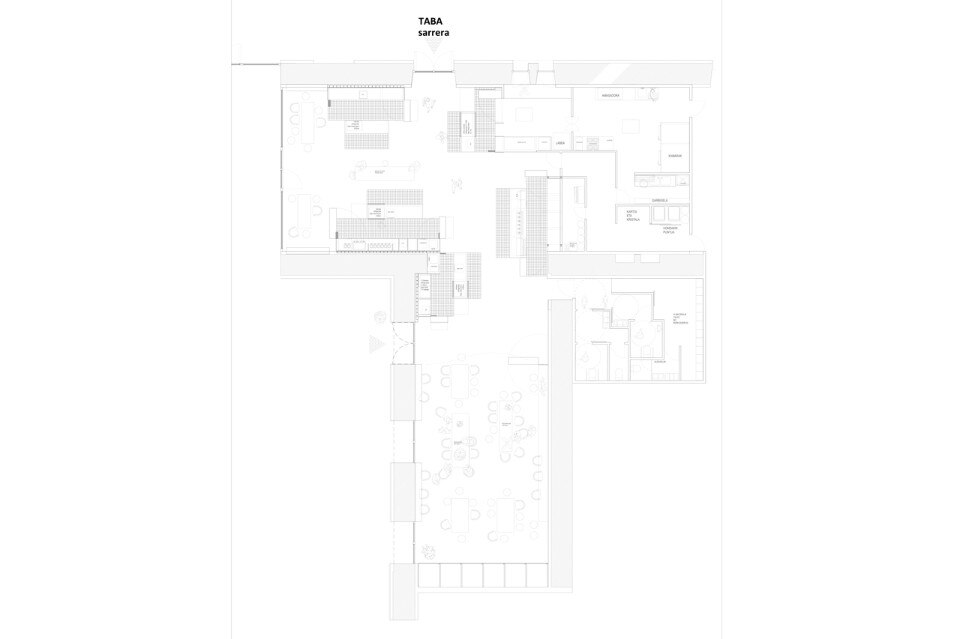 Ibon Salaberria, Taba, plan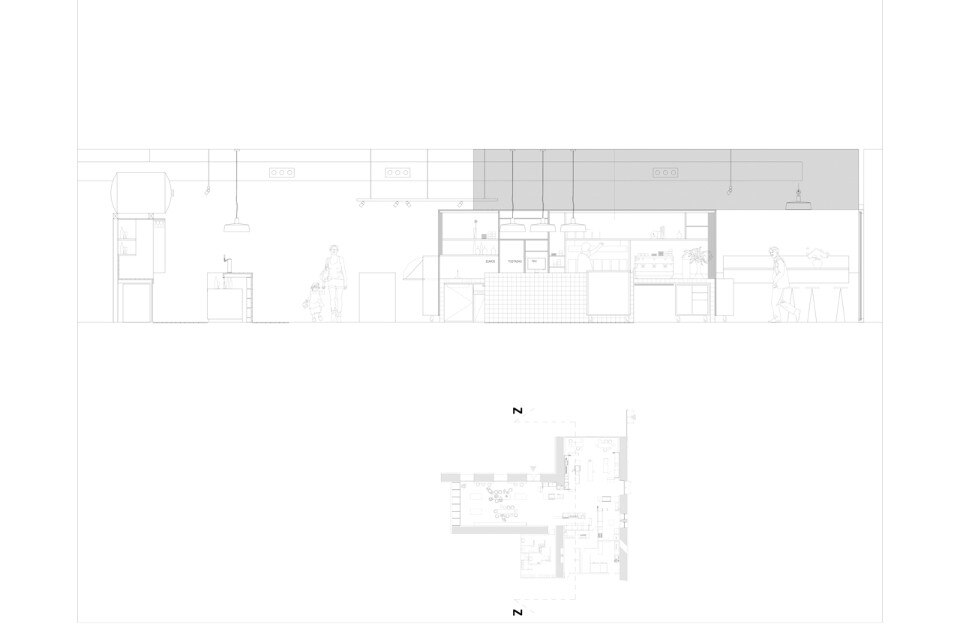 Ibon Salaberria, Taba, section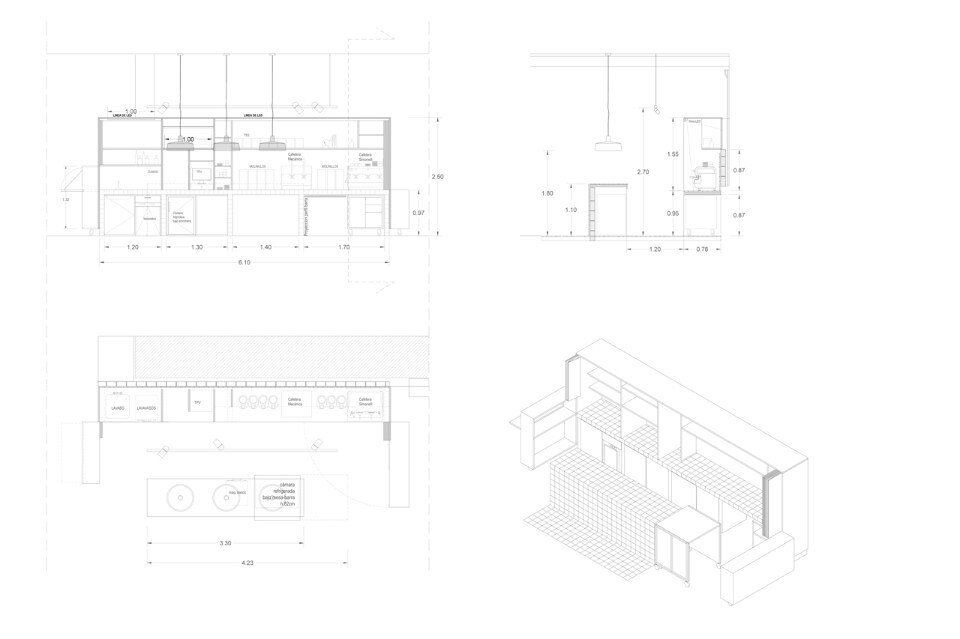 Ibon Salaberria, Taba, stalls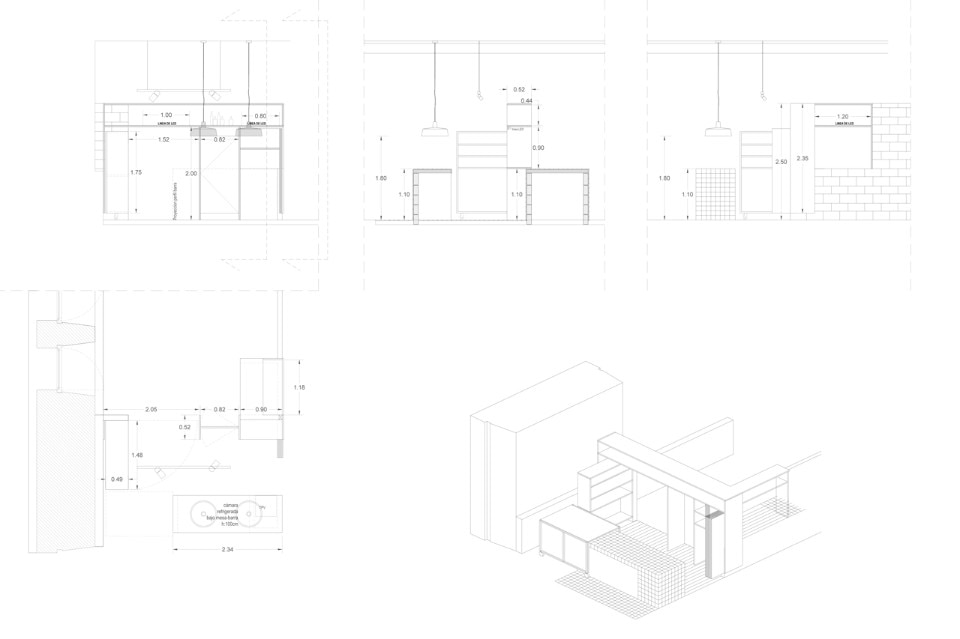 Ibon Salaberria, Taba, stalls

Taba, San Sebastian
Program: restaurant
Architect: Ibon Salaberria – beSTe arkitektura agentzia bat
Area: 430 smq
Completion: 2016