Those who see Maria Giuseppina Grasso Cannizzo's exhibition in the curator's pavilion at the Venice Biennale should know that all the essence of her work is embodied in those vibrant tesserae, those sheets of paper hung to form a virtual cube.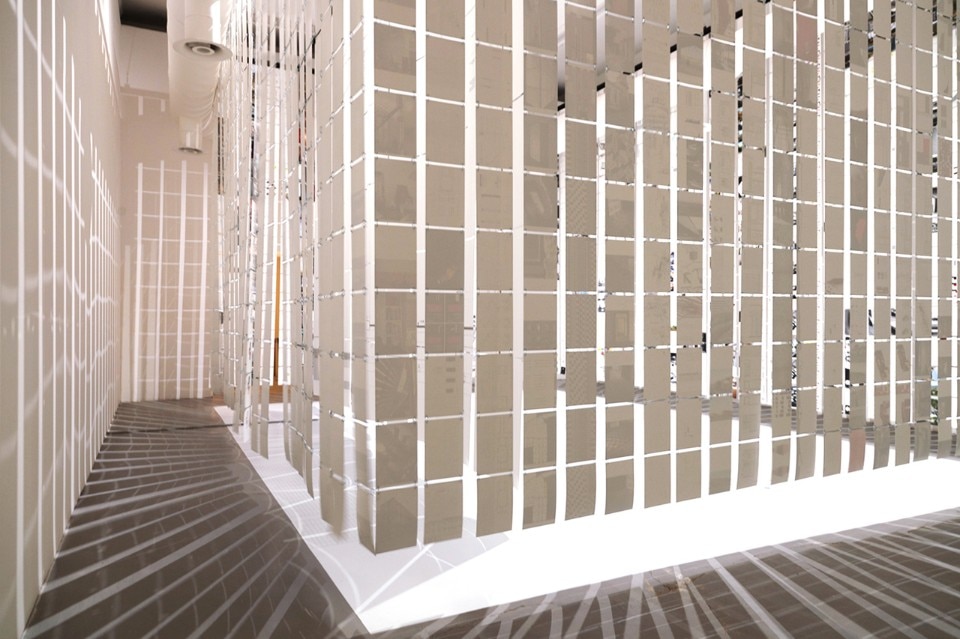 A true architect who prefers doing to talking and writing, she has now decided to narrate herself, her story and her approach in an exhibition. Her constructed architecture may hold the key to her research but the architectural drawings disclose her daily toil, her obsession. Tribulation in the extreme for her select group of assistants, she sees computer design as a project in itself, an approach that insinuates logic and precision but also the common sense of those who really do know how to build properly. In a world all her own where changes of scale have profound meaning, the drawing on the floor and that on the partition dividing the space convey the logic behind the way her mind works: changes in scale, mirroring and continuous offsets.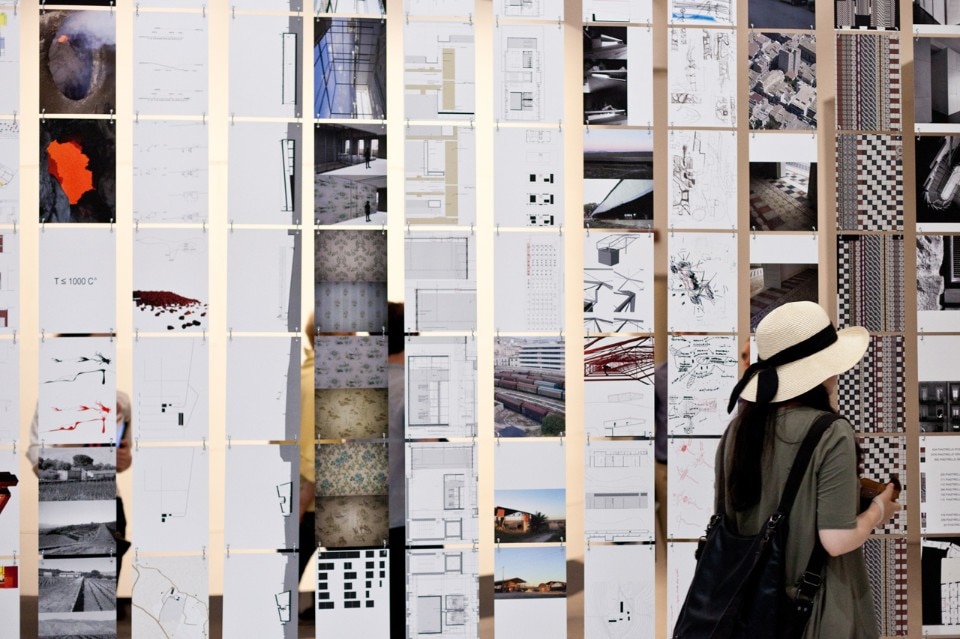 Brusque, sensitive and generous, just like her character, Maria Giuseppina serves up an abundant anthological exhibition of her work, not in a trite catalogue raisonné but in a random combination of sheets of paper (as in her recent book Loose Hands, Lars Mueller, 2014).
Seen from the outside, the sheets are white but inside the space they convey the significance of the battle. One thousand nine hundred and thirty-eight A4 sheets of paper printed on just one side contains the tools of a narration: texts, reflections, processes, drawings and images paint a fresco of a path that advances through multiple territories, cities and inhabited spaces. The positioning in space and size of the paper make it impossible to read each one or understand each project but they do convey the sense and significance of the battle (M.G. Grasso Cannizzo)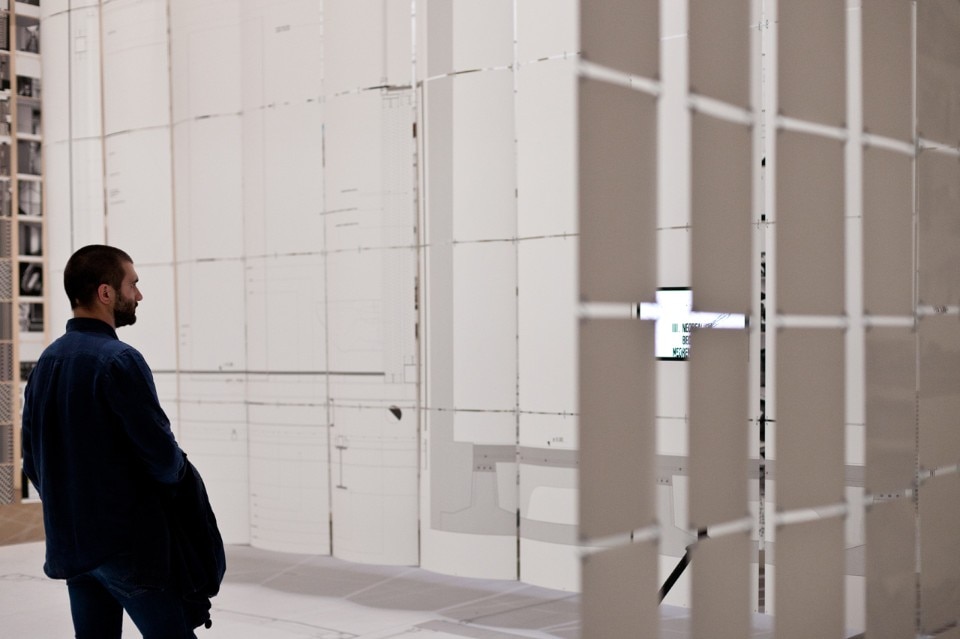 This work is based on her constant proximity to contemporary art, frequented in Turin during her first experience with Fiat Engineering in the earthquake zones and then in Rome when she was an assistant professor to the legendary Franco Minissi, the same artists and gallery owners from whom she continues to draw sustenance and exchange. A video conceived and edited by Sara Marini is the perfect counterpoint within this exhibition design. Its rhythm and the way it uses the photographs and illustrations, all strictly in b/w and by Fabio Mantovani and Riccardo Miotto respectively, make the video sequence poetry in its pure state.