Designed by Tetsuo Yamaji Architects and located in the suburban area of North Kanto, Japan, Module Grid House is an habitation for a young couple with two small children. It investigates uniqueness, prefabrication and new forms of living in a contemporary society.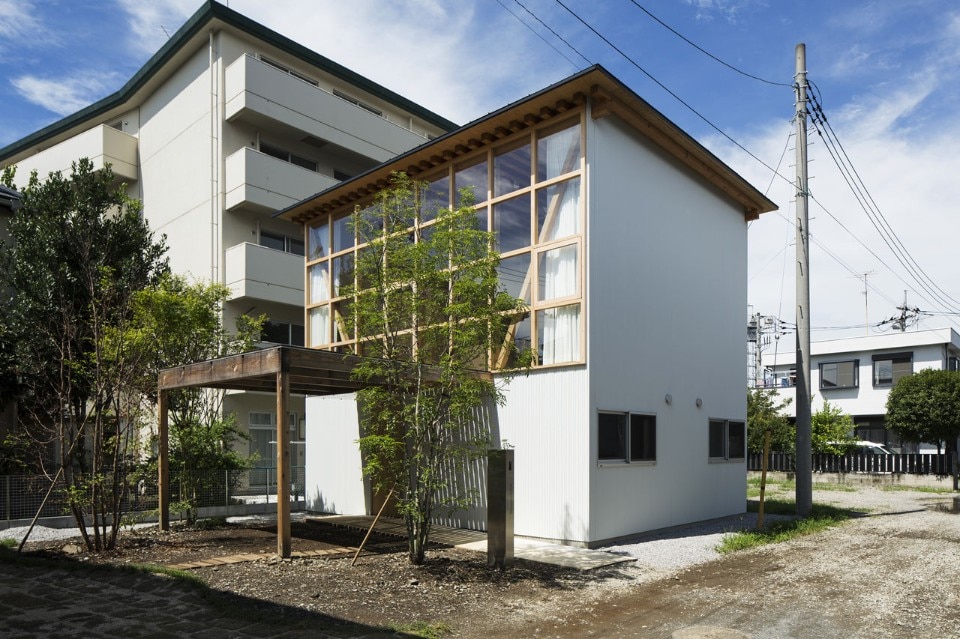 Family structures, household incomes, working styles, hobbies, tastes, weather and climate are all different for different families. Most of us want to be "special" in some way and have a unique lifestyle. At the same time, we all want to be like everyone else, and be average. These thoughts seem conflicting, but it is actually quite natural to feel this way and is considered to be normal consumer psychology: we all want high quality products, but at a cheap price.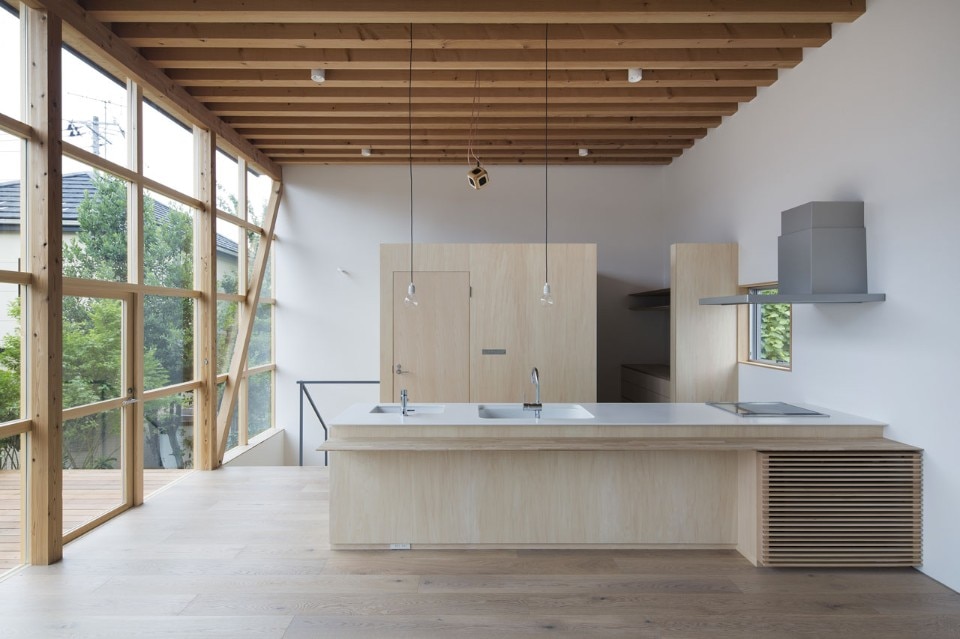 Therefore, "mass-production = prefabrication" has been an inevitable solution, and all housing manufacturers have focused on it. In this project, Tetsuo Yamaji's main subject was "a non-mass-produced house made with mass-produced components", and they reconsidered the way the modern housing should be in terms of the construction method.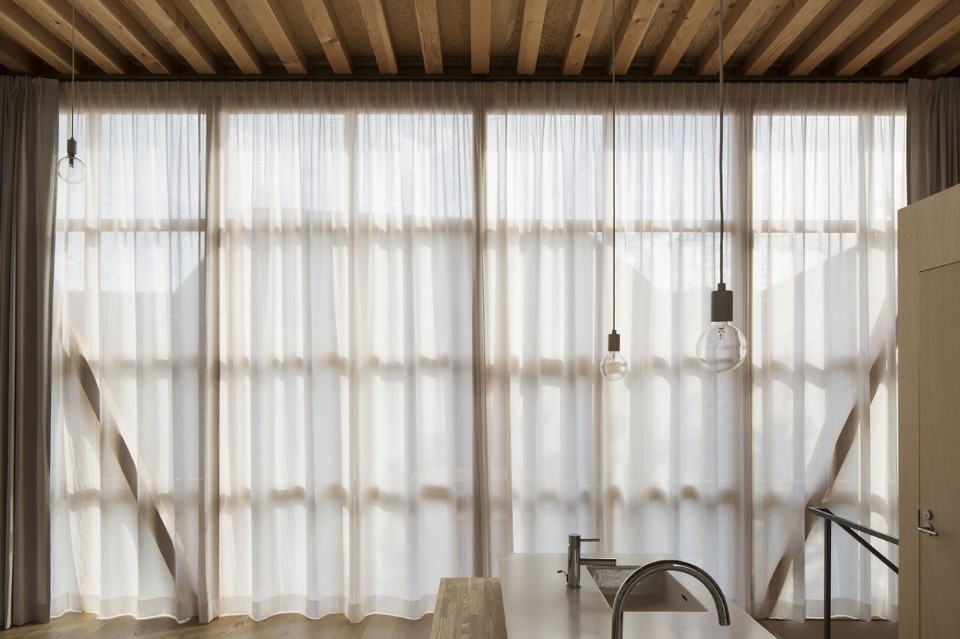 By using Shakkanho, the Japanese measuring system for their expressions, not only economic efficiency has been obtained, but also a modular effect when it come to both design and experience. In terms of the floor planning, 1 grid has been composed of 3 shaku x 3 shaku (910 x 910mm), and the upper floor of 6 x 8 grids, and the rooms have been assigned according to the grids. Vertically, the height of the upper floor has been set at 4 grid (=2 Tatami mat) and kept it simple. The rafters in the ceiling are mass-produced, six-meter-long square timbers (120 x 120mm, it is usually used as pillar material ), without any cuts.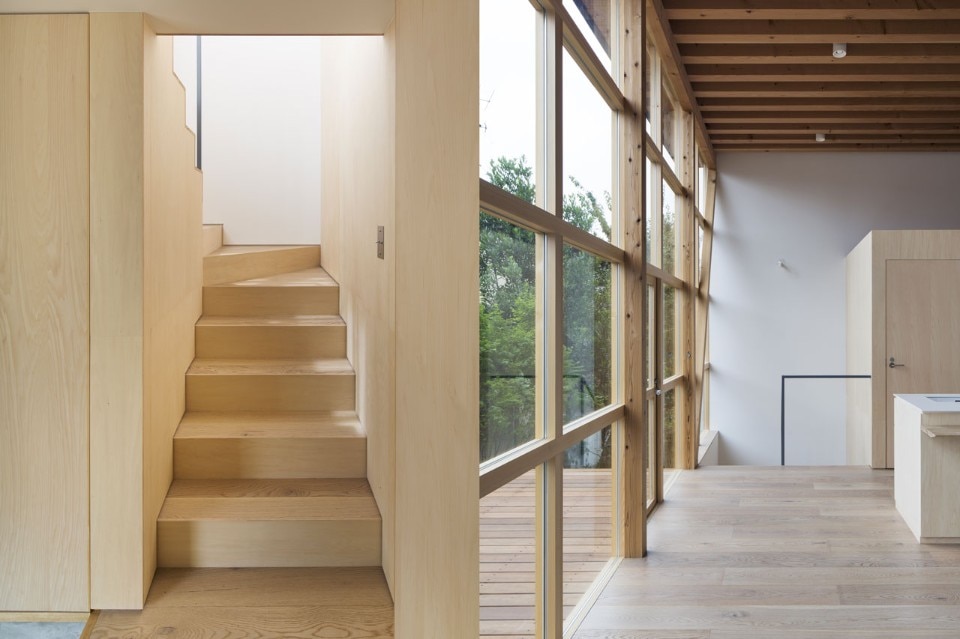 Just like Michelangelo et al. used a giant order to escape the classic architectural order during the Renaissance, this is a giant Shakkanho, which replaces the traditional Shakkanho that has supported Japanese architecture. The ideal, normal state of mind that all Japanese people have been looking for has been found in a natural system they all already have access to.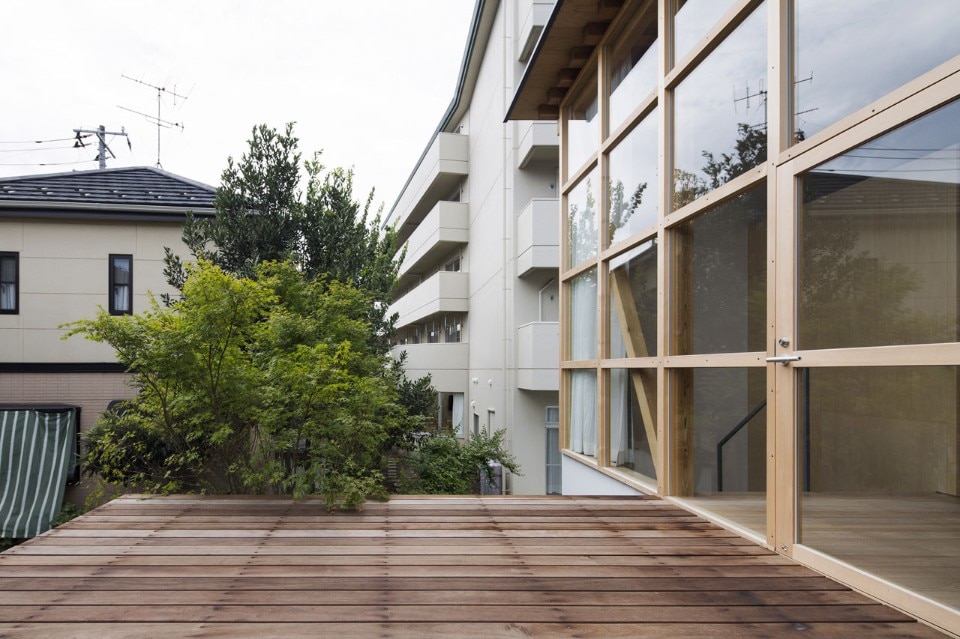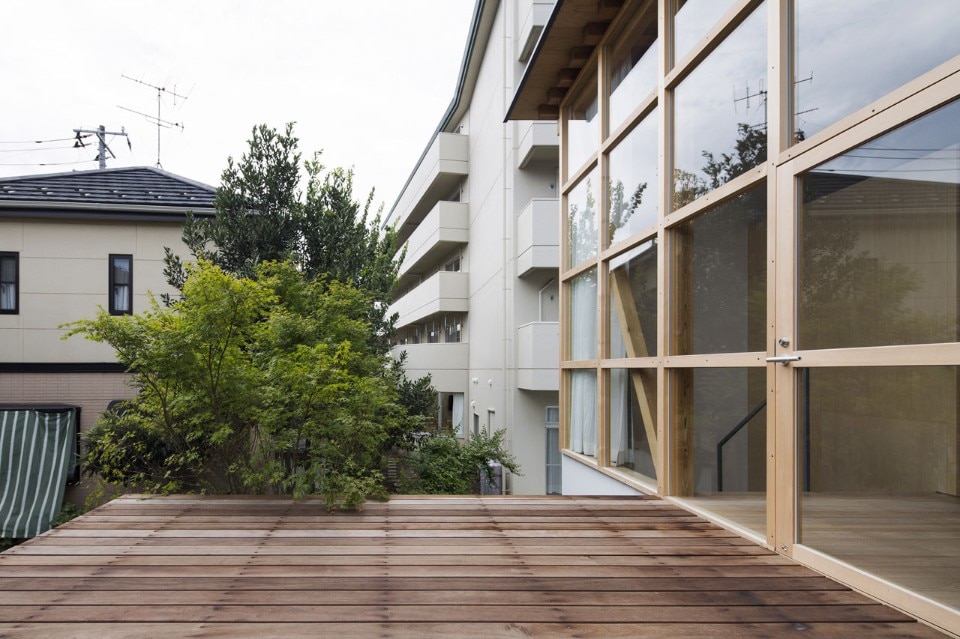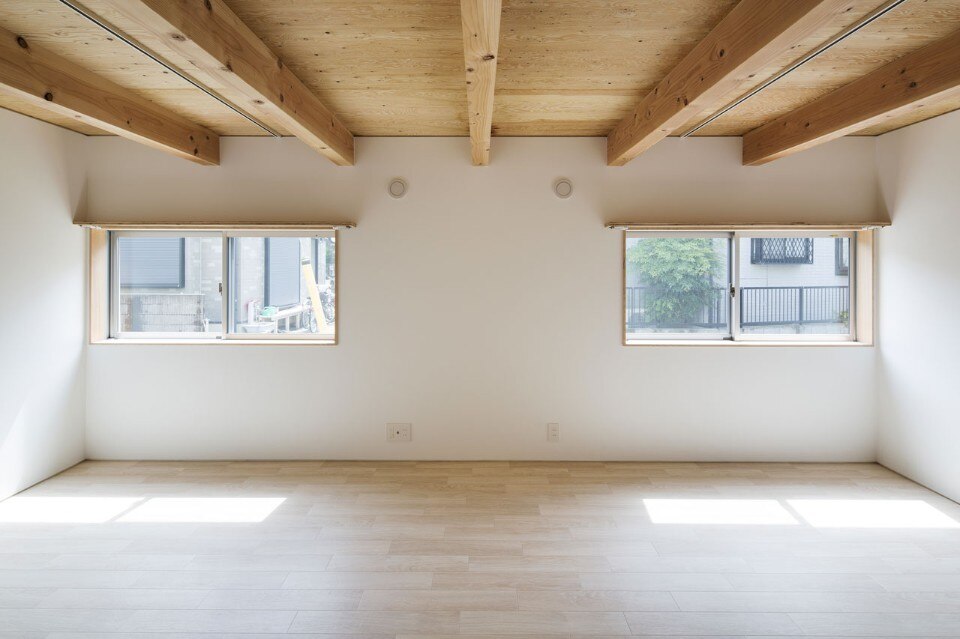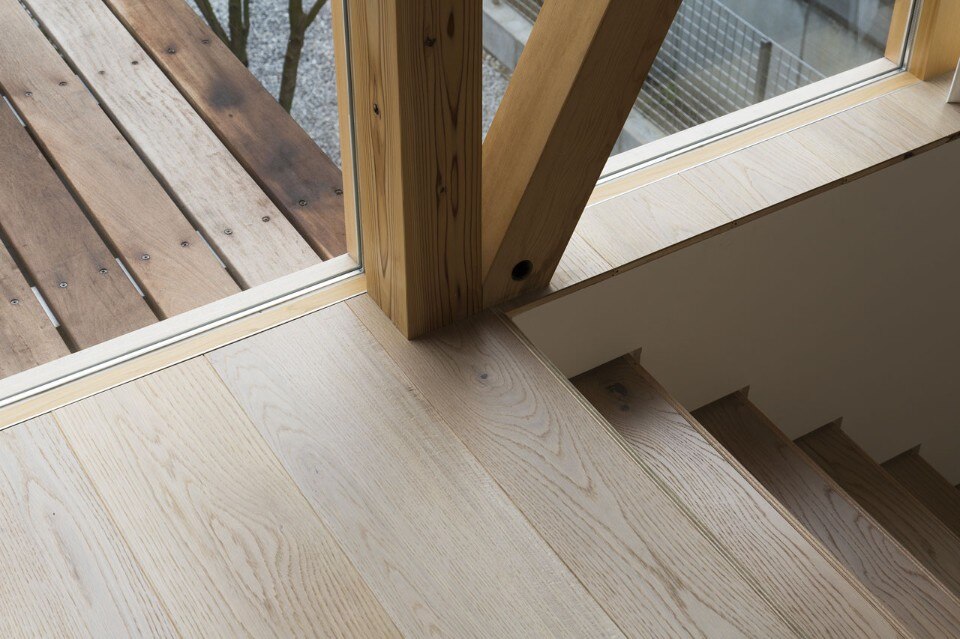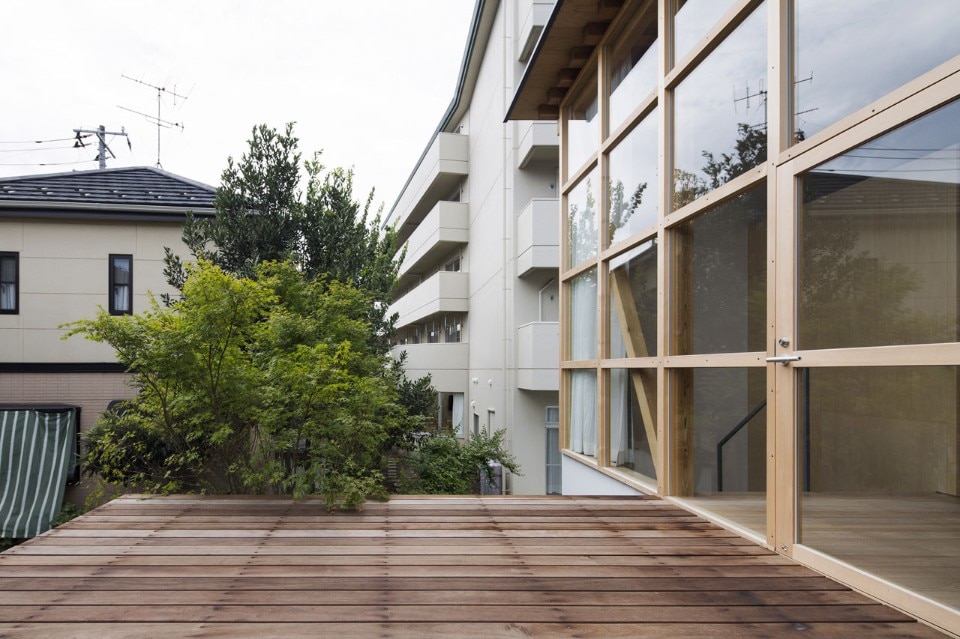 Tetsuo Yamaji Architects, Module Grid House, Saitama, Japan, 2015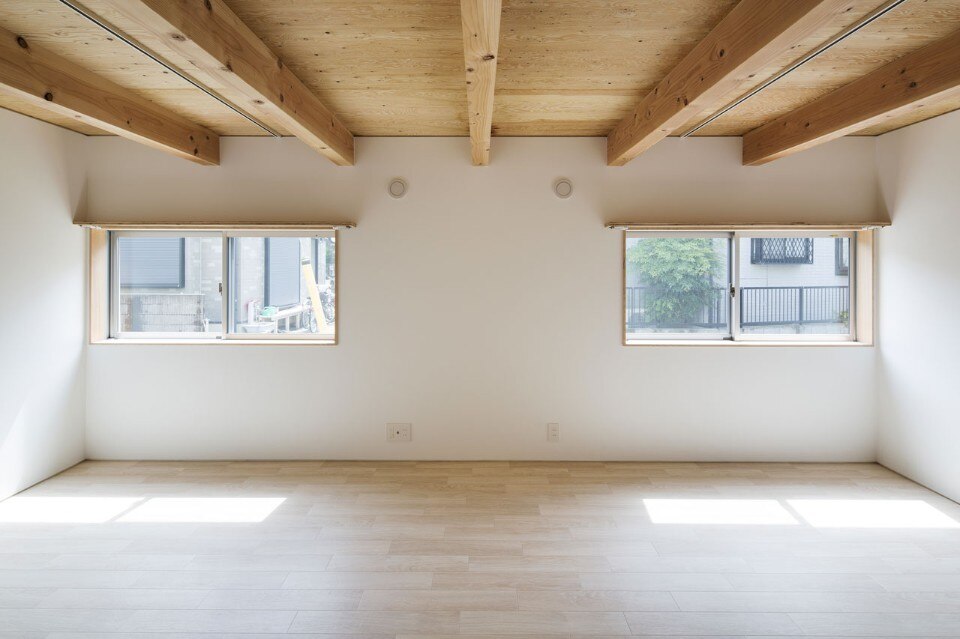 Tetsuo Yamaji Architects, Module Grid House, Saitama, Japan, 2015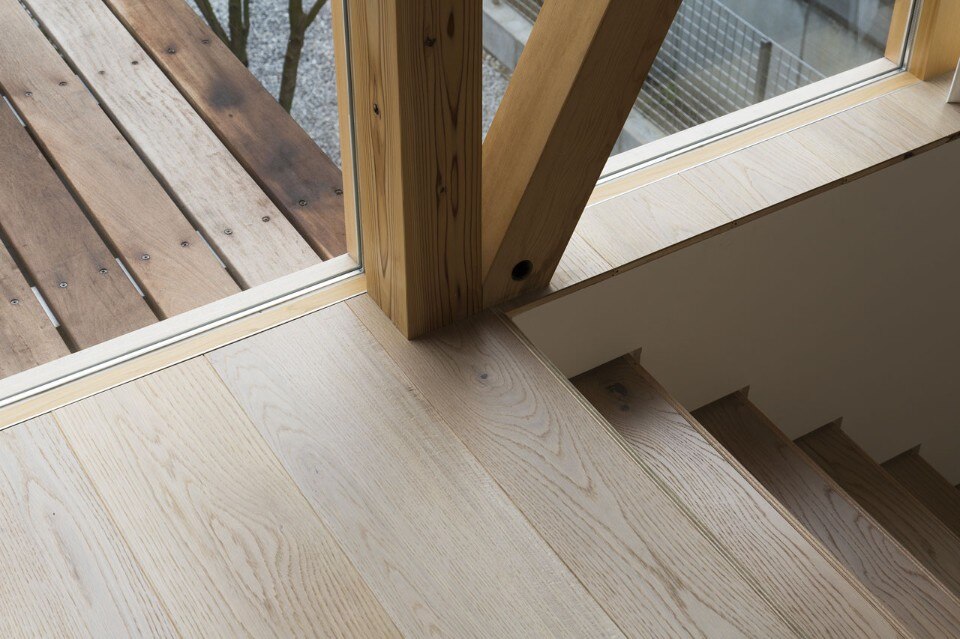 Tetsuo Yamaji Architects, Module Grid House, Saitama, Japan, 2015
Tetsuo Yamaji Architects, Module Grid House, Saitama, Japan, 2015
160511_plans.ai
Tetsuo Yamaji Architects, Module Grid House, site plan
160511_plans.ai
Tetsuo Yamaji Architects, Module Grid House, plans
160511_plans.ai
Tetsuo Yamaji Architects, Module Grid House, elevations
160511_plans.ai
Tetsuo Yamaji Architects, Module Grid House, sections
160511_plans.ai
Tetsuo Yamaji Architects, Module Grid House, construction

Module Grid House, Saitama, Japan
Program: single-family house
Architects: Tetsuo Yamaji Architects
Structural engineer: Ladderup Architects
Site area: 208.27 sqm
Building area: 39.75 sqm
Total floor area: 79.50 sqm
Completion: 2015