This project provides sheltered housing for frail, elderly residents with a variety of disabilities. The building comprises individual studio apartments, communal areas and medical consultation rooms for residents and out-patients.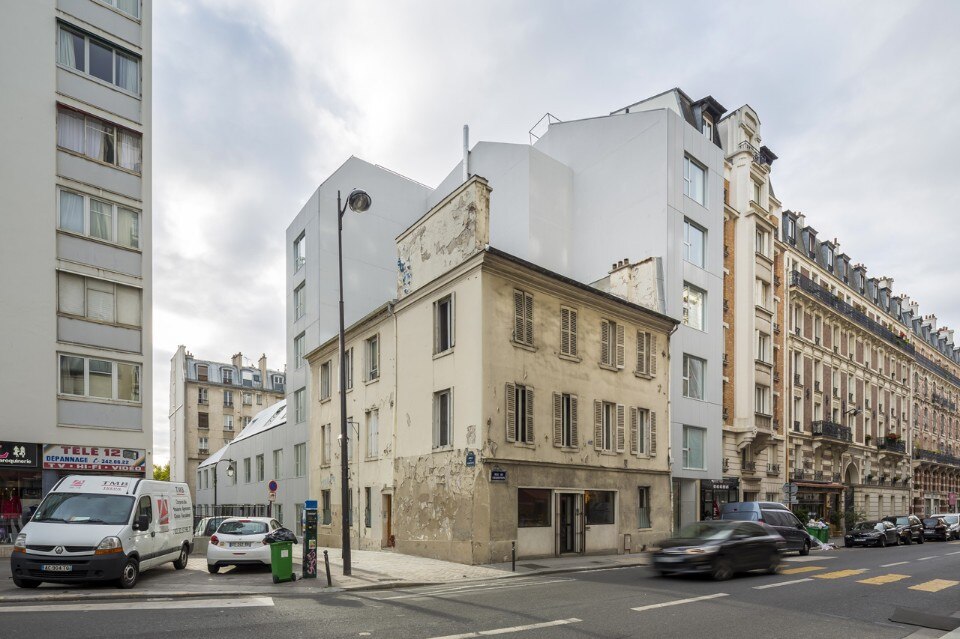 As with all historical urban environments, planning regulations left no flexibility in terms of defining the height, width and length of the building. The resulting volume faithfully transcribes the layers of restrictions: the minimal access from the Rue de Charenton, extending back into the block where it is calm and protected, gives a position between street and garden with, above all, a large part of it in full sun at the height of summer.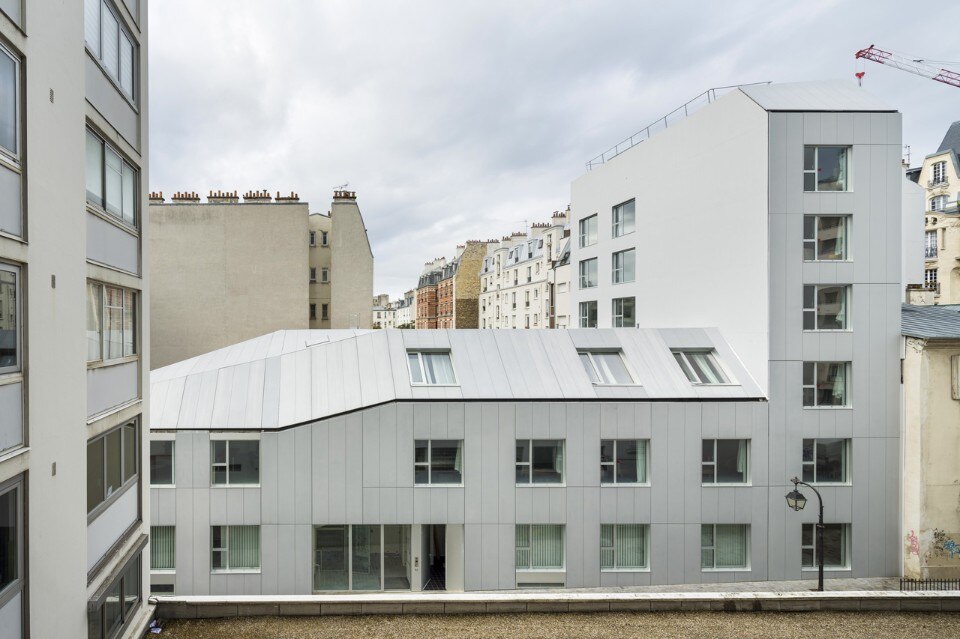 The smooth external skin faces onto the city. Generously proportioned windows, almost square, provide maximum light and transparency in all the internal spaces, a luxury in Paris. The day-rooms are arranged around two patios; their proportions were reconsidered in order to meet standards, as well as requirements for natural lighting. All the day-rooms are naturally lit, as are the circulation spaces.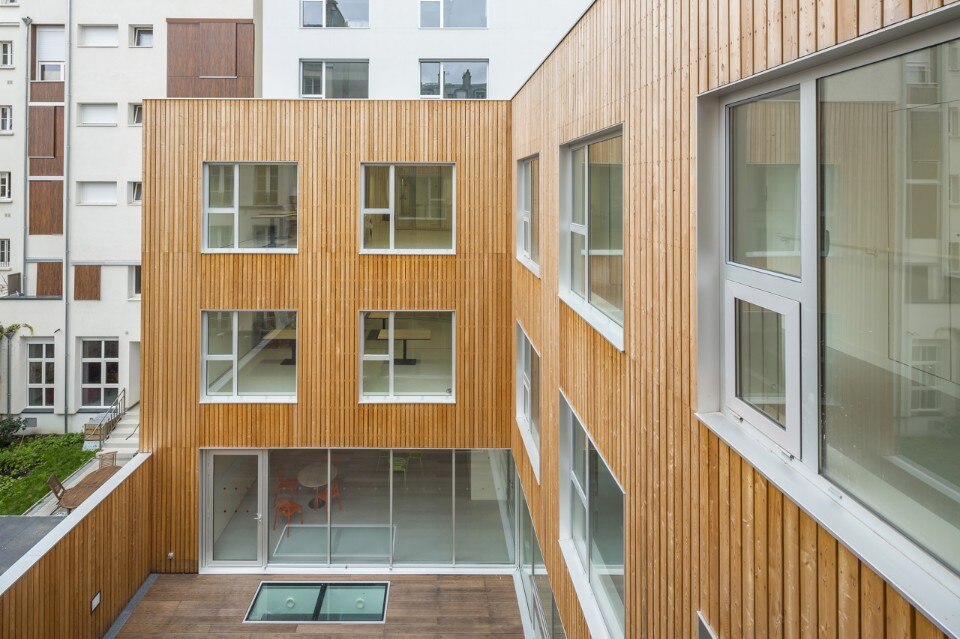 AZC identified the areas where residents would spend the most time, such as the activity rooms and circulation spaces, in order to prioritise natural light. Areas that are used only occasionally, such as physio and psychomotor therapy rooms, are daylit from the sub-basement level. Repeating the same configuration of circulation space for each floor of the building, they created an efficient means of arranging the various areas.
26 housing units have been distributed on the upper floors, feeling that ground-floor bedrooms would not be agreeable.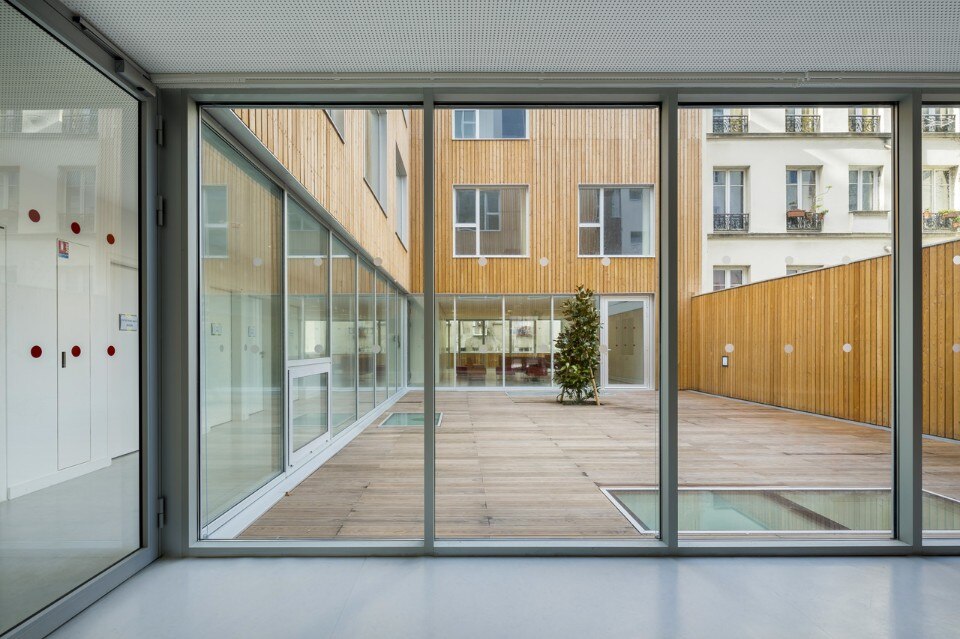 The patios are places for contemplation, like Japanese patios. They are the points towards which views from the communal living areas are directed. Circulation ceases to be a 'corridor', instead becoming a 'route'. One passes from one point in the building to another looking outside.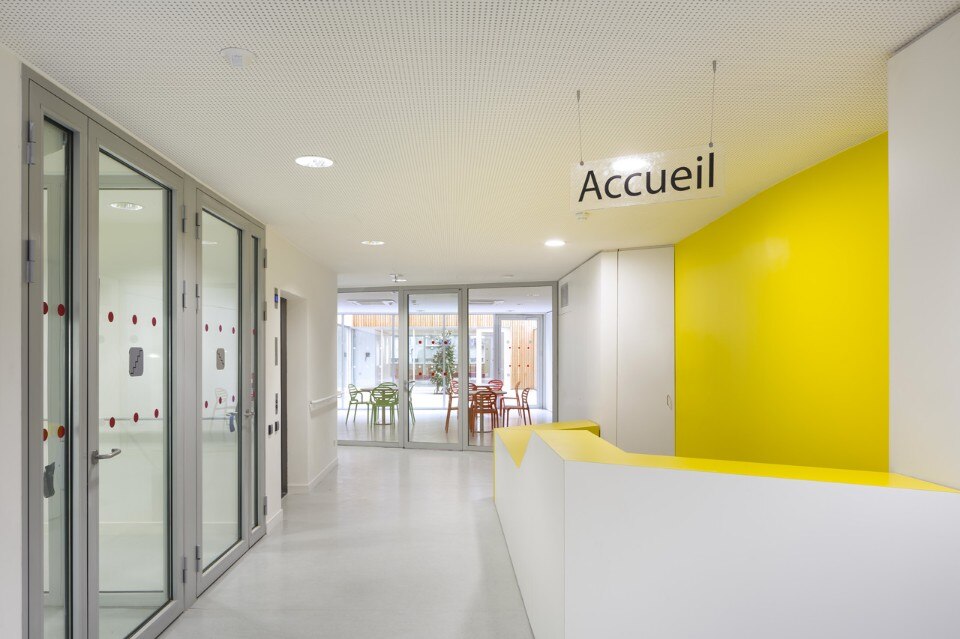 The architecture seeks a duality in the choice and use of materials. On the city side, a neutral skin, discrete and timeless, is achieved using an external facing in high-resistance concrete, grey in colour, dressing the edifice for urban life. On the patio side, larch-wood cladding, which requires no maintenance, provides a welcoming appearance for the residents.

Résidence Planchette
Program: medical reception center for disabled persons
Architects: AZC 
Project Team: Grégoire Zündel, Irina Cristea, Valentine Jamet, Stefano Lunardi, Cécile Conduché
Engeneering: OTE ingénierie
Client: Elogie
Area: 2.250 sqm
Completion: 2015