The "Reporting from the front" theme is open to multiple possible interpretations, allowing national pavilion curators ample room for manoeuvre, but it unites all under the umbrella of a pragmatic return to the core issues of living, the built environment and its impact on issues linked to identity and non-.
In the case of the UAE Pavilion, the focus is on the house as a home and its transformation, starting from an "open" model that is part of the traditional United Arab Emirates' culture and based on a project introduced in 1970. This is a settlement model generated by and transformed in step with the strong drive towards urbanisation of a population that is transient by nature and shifted towards city living in a relatively brief time-span in conjunction with the creation of the nation and a national spirit.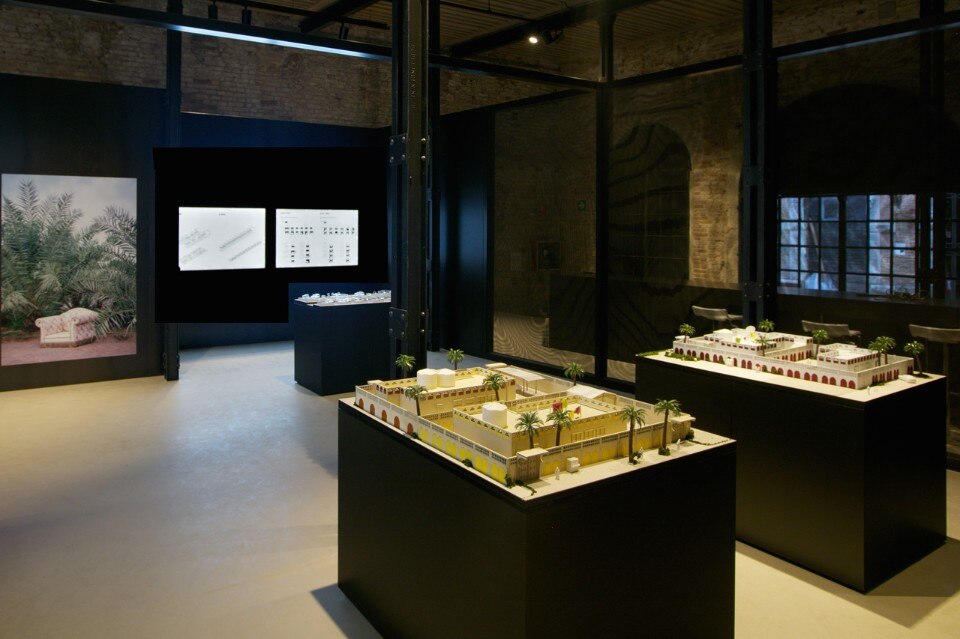 This living model is centred on a courtyard and the traditional house of hot climates where climatic control – or rather adaptation to the climate – and the creation of several layers to protect the privacy required by Arab family tradition come together in a highly successful and widespread housing standard found in all hot climates worldwide. Here, however, the housing principle and rule are forms in flux thanks to a greater flexibility and adaptability of the space between the enclosure and the heart of the home.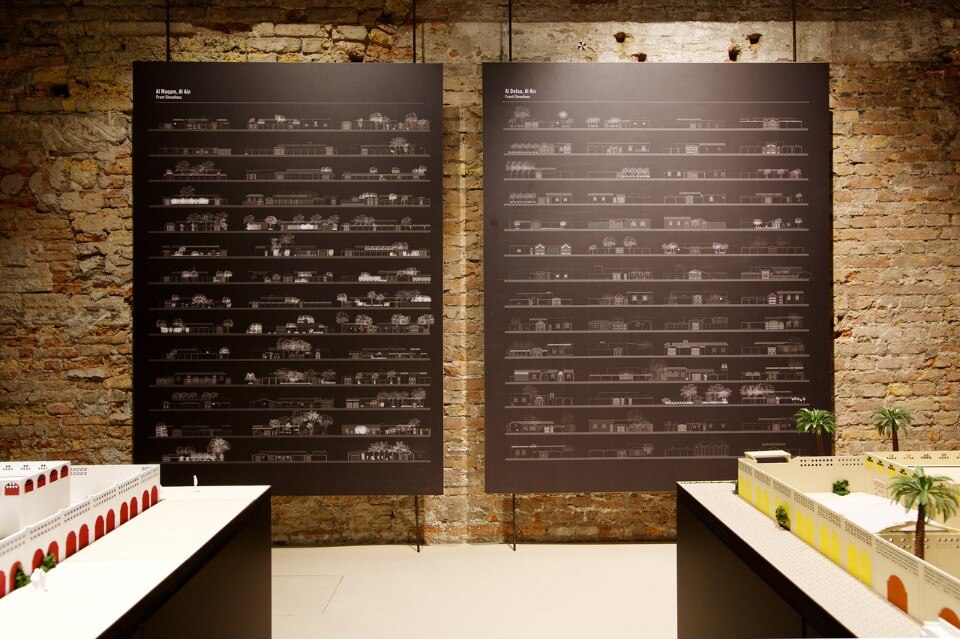 Houses are extended or altered as the family unit expands and with the simultaneous slow-moving changes in habits, in a constant quest for a permanent solution. All that is permanent is the founding action marking out the lines of the boundary wall, tracing the confines of the private sphere and the external appearance of a totally inward-looking home.
By shifting the focus from the fast growing and progressively consolidated urban environment – the scene of the most striking changes, with Abu Dhabi and Dubai to the fore – towards a greater attention on quality of life and the impact of changes to the social unit on the built environment, we can see the other face of a fast-developing area and a nation and population with a strong identity, subject to major change and strain, and the true nature of a living concept that reflects the lifestyle and identity of the United Arab Emirates.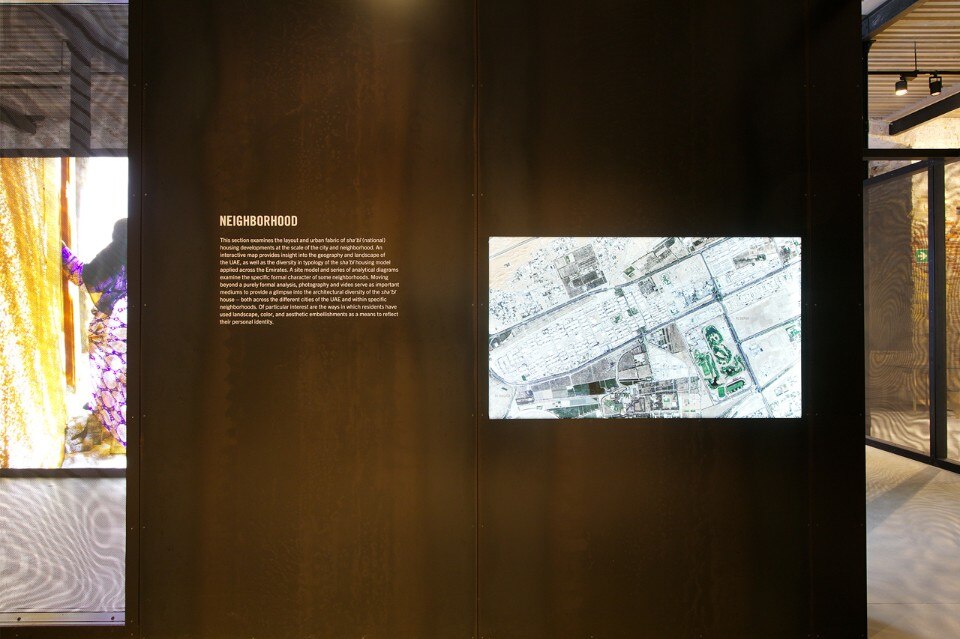 Curator Yasser Elsheshtawy, a professor at the United Arab Emirates University, director of the Urban Research Lab and influential expert on urban development in the region, draws on a detailed historical reconstruction and case studies, a house with its family unit and a neighbourhood based on this model, to clarify with abundant illustrations and drawings not only an urban vision that goes beyond stylistic and architectural issues but also a lifestyle that is light years away from the dazzling mirages of Dubai and Abu Dhabi.

until 27 November 2016
National Pavilion UAE
Curator: Yasser Elsheshtawy
Commissioner: Salama bint Hamdan Al Nahyan Foundation
Supported by: UAE Ministry of Culture and Knowledge Development
Set-up design: Paolo De Benedictis
Arsenale, Sale d'armi
Venice