The main concept of Keivani Architects' apartment building in Tehran derives from Iranian traditional architecture, using a special type of window which is locally called Orsi, made by wooden lattice and stained glasses, that has an effective technical function in climatic and natural light controlling.
Considering the main spatial elements of Iranian traditional architecture, such as light, water, plant, materials and colour, the architects tried to modernize a traditional architectural element. They enhanced the dynamics of the facade by special placing of the balconies with travertine frames.
The facade of the building is a double layer coverage of Thermowood and stained glasses which in addition to its aesthetic aspect coming from lighting effects, has an effective role in controlling the temperature. The balconies are framed with boxes made up of travertine and are placed in such a way that the configuration implies a dynamic composition.
The framing around the terraces in the northern view, being inspired by the Iranian space framings like Tabatabayiha house in Kashan are presented in a modern way, that emphasizes the balconies through a unique volume, improving the appropriate radiation of sunbeams into the building thanks to the different angles of radiation. Framing the terraces and their displacement creates movement and dynamism in the facade, and induces a different landscape experience of every balcony.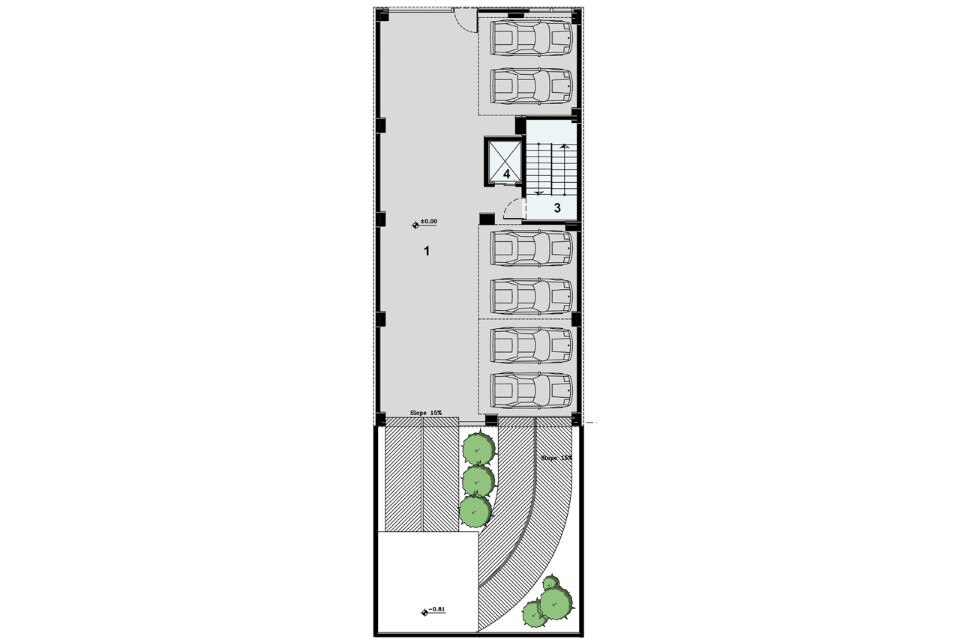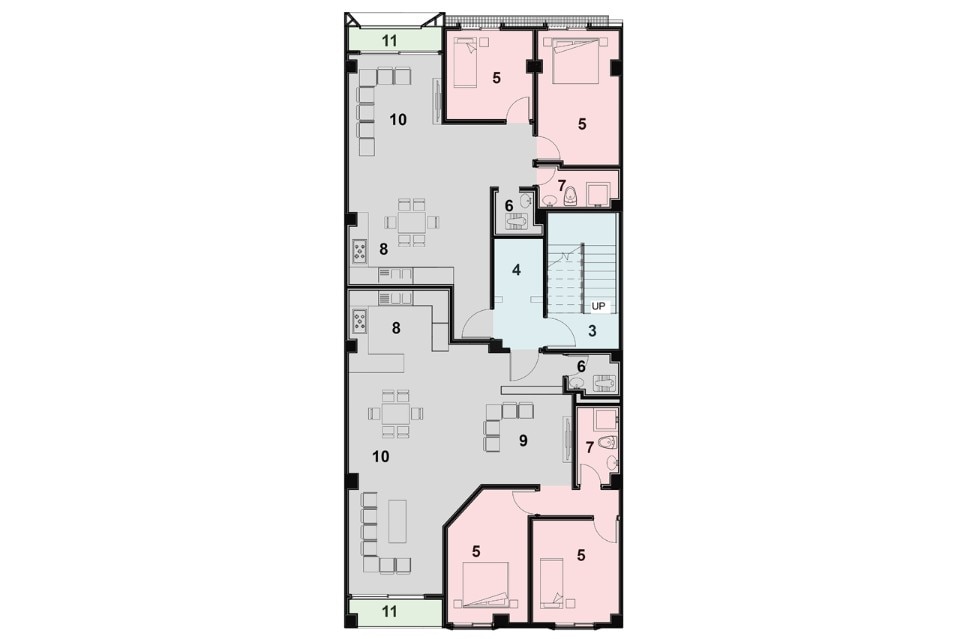 Keivani Architects, Orsi Khaneh, Tehran, 2015
Keivani Architects, Orsi Khaneh, Tehran, 2015
Keivani Architects, Orsi Khaneh, Tehran, 2015
Keivani Architects, Orsi Khaneh, Tehran, 2015
Model
Keivani Architects, Orsi Khaneh, elevation
Keivani Architects, Orsi Khaneh, scheme
Keivani Architects, Orsi Khaneh, scheme
Keivani Architects, Orsi Khaneh, scheme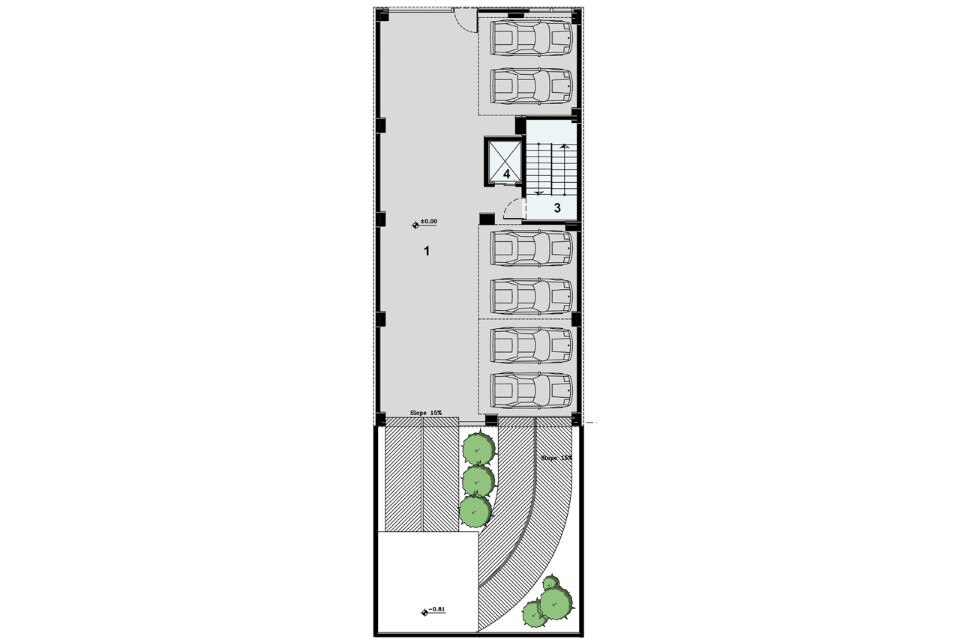 Keivani Architects, Orsi Khaneh, ground floor plan
Keivani Architects, Orsi Khaneh, first floor plan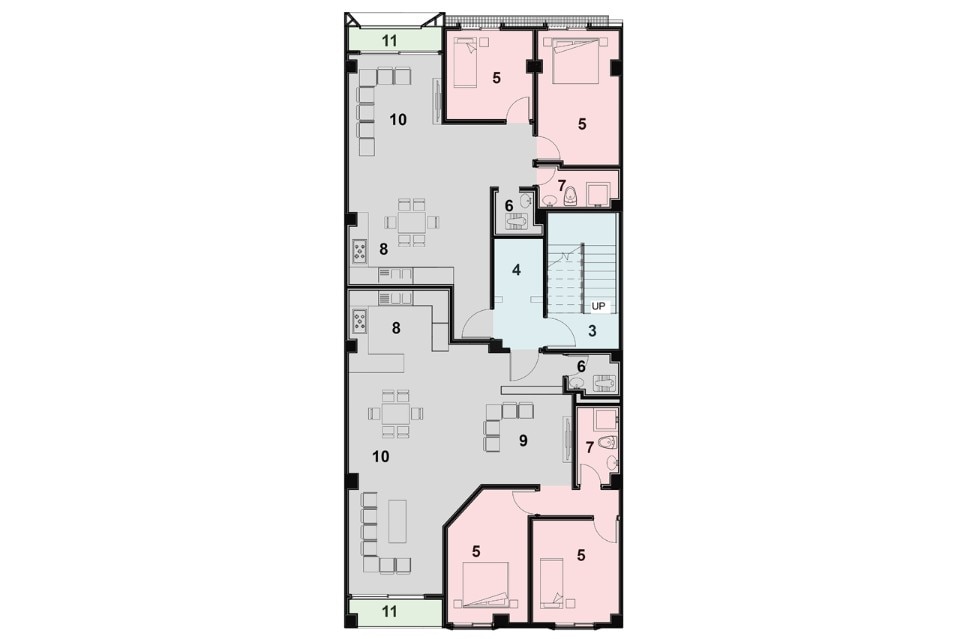 Keivani Architects, Orsi Khaneh, second floor plan

Orsi Khaneh, Tehran, Iran
Program: residential building
Architects: Keivani Architects, Nima Keivani, Sina Keivani
Client: Amir Abbas Taheri
Contractor: Mohammad Mashuf
Design associates: Ladan Mostofi , Akbar Khalaj
Architectural theory consultant: Alireza Kharazmi Nezhad
Mechanical engineering: Mehdi Bazargani
Area: 300 sqm
Completion: 2016