Las Negras is a small town in Níjar, Almeria (Spain), with fishing tradition.
The settlement is situated betwen a cape called El Puntón and the Cerro Negro (black mountain) cliff: emblem, icon and, surely, town's origin.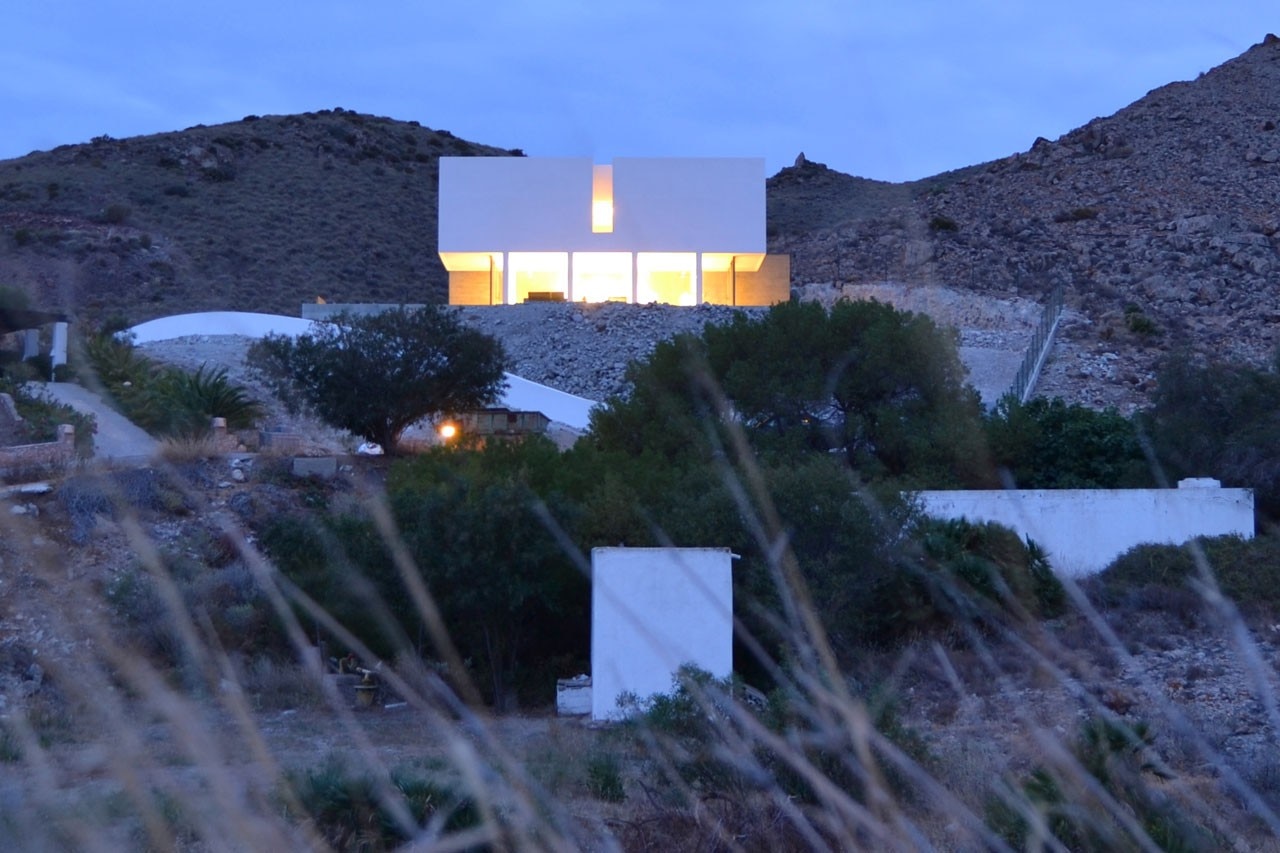 The Gallarda House is a holiday residence that, probably, it will end up becoming the permanent residence of a young couple with an intense social life. It is a house of ample dimensions in its public area – living and dining room – and it is always connected with the outdoor area: terraced plot, where it will be planted pine tree, as much as the pool deck. Therefore, it proposed a life of simple acts, without sacrifice the daily pleasures: water a plants, sit to read under a tree or dive into the water. The Mediterranean architecture was always that simple white frame, sometimes invisible which man comes to happiness almost without realizing it.
The Gallarda house are three houses: C1, the transparent house, is made of glass and is shaded. It is the place to be. It is lived participating of the landscape and the sea. This house extends to the pool deck; also to the garden. The Gallarda house extends to the sea. C2, the hole house, is a house of service. It is concrete material and belongs to the Earth. C3, the white house,  is lime, opaque and air. It is close to heaven: there only to sleep and dream.
The volume is situated on top of the plot, in the place where the views of the Mediterranean Sea, the village of Las Negras and Cerro Negro are sharper. Thus, on the one hand the volume of the house is oriented looking for the best views; and on the other, settling in its larger side to the topography.

The project is heir to a tradition of Mediterranean houses: whitewashed volumes white whose windows-either are protected from direct radiation of the sun due to their small size or their setback, avoiding the annoying greenhouse effect that happens when direct sun light on the glass surfaces.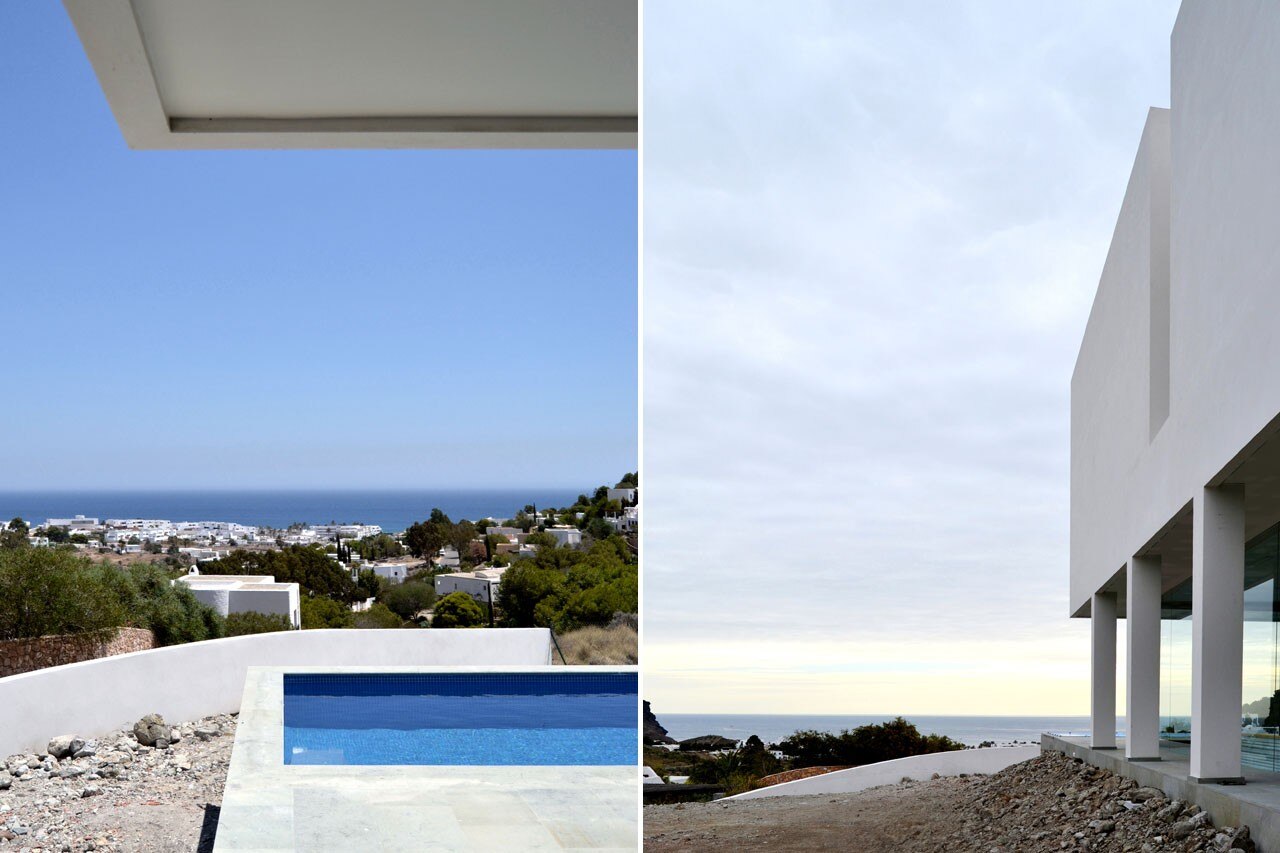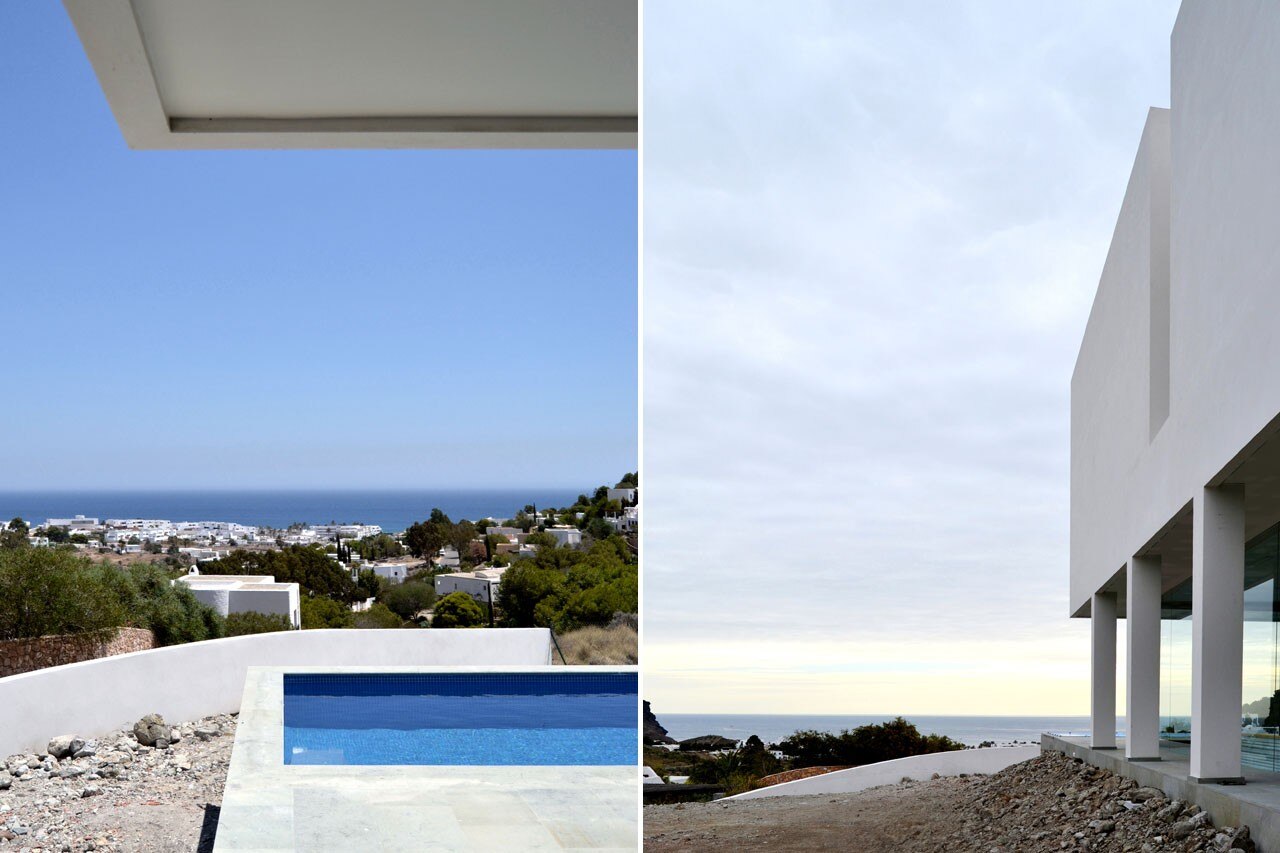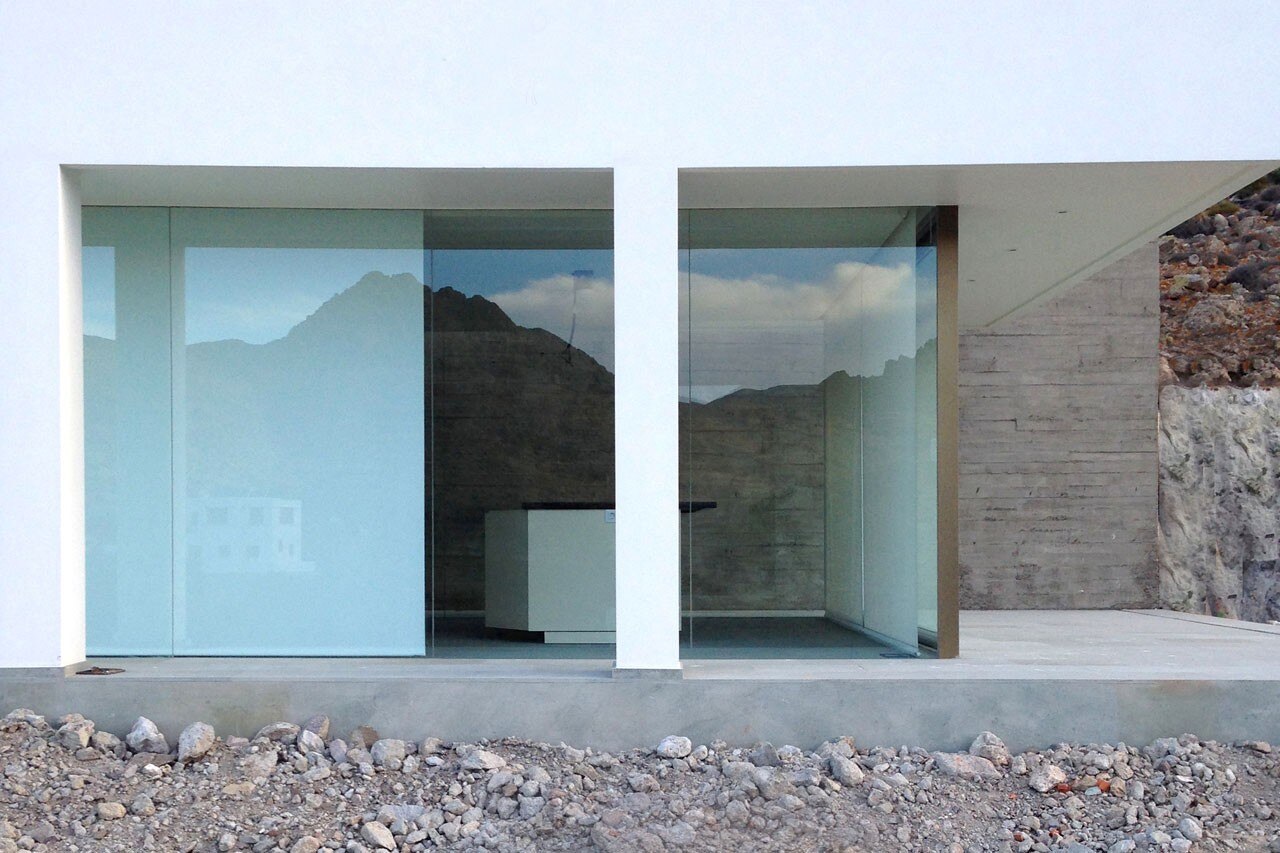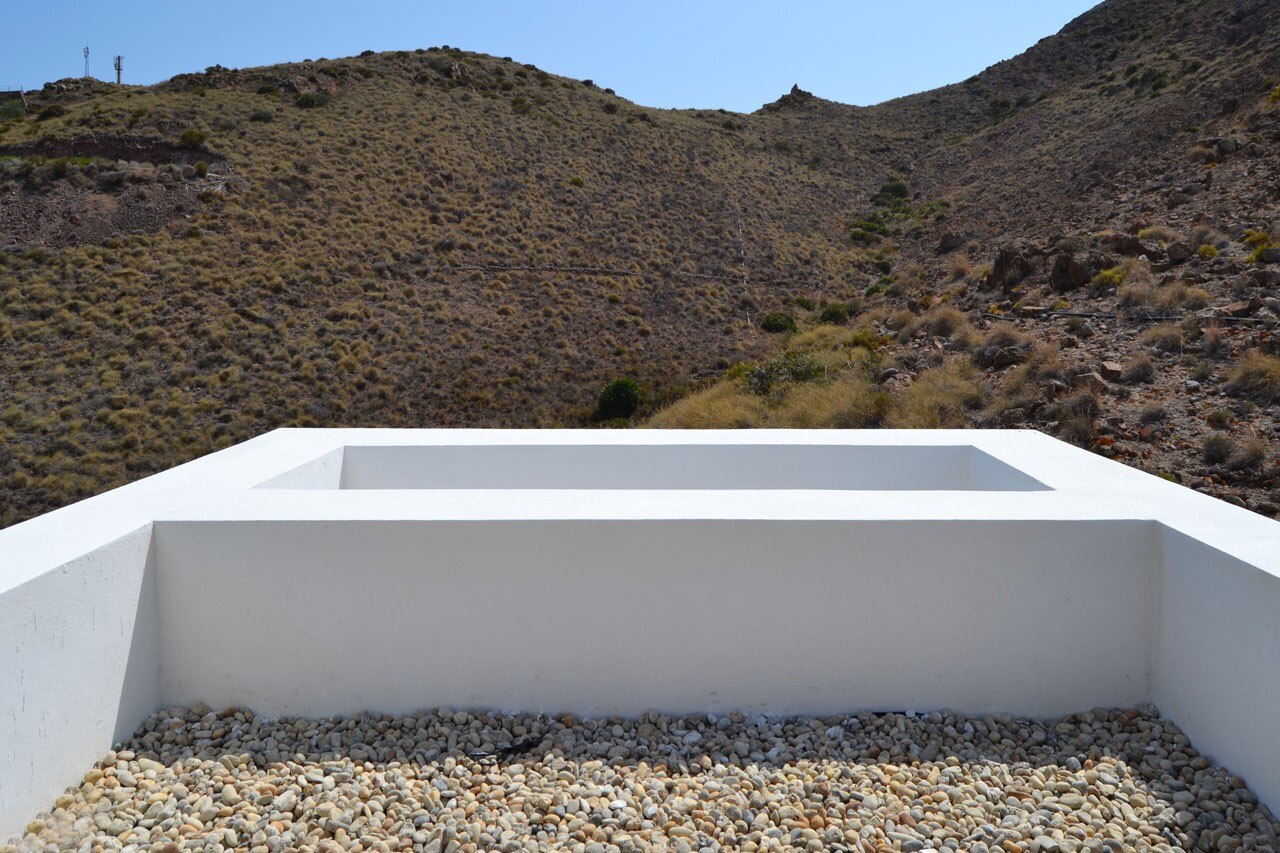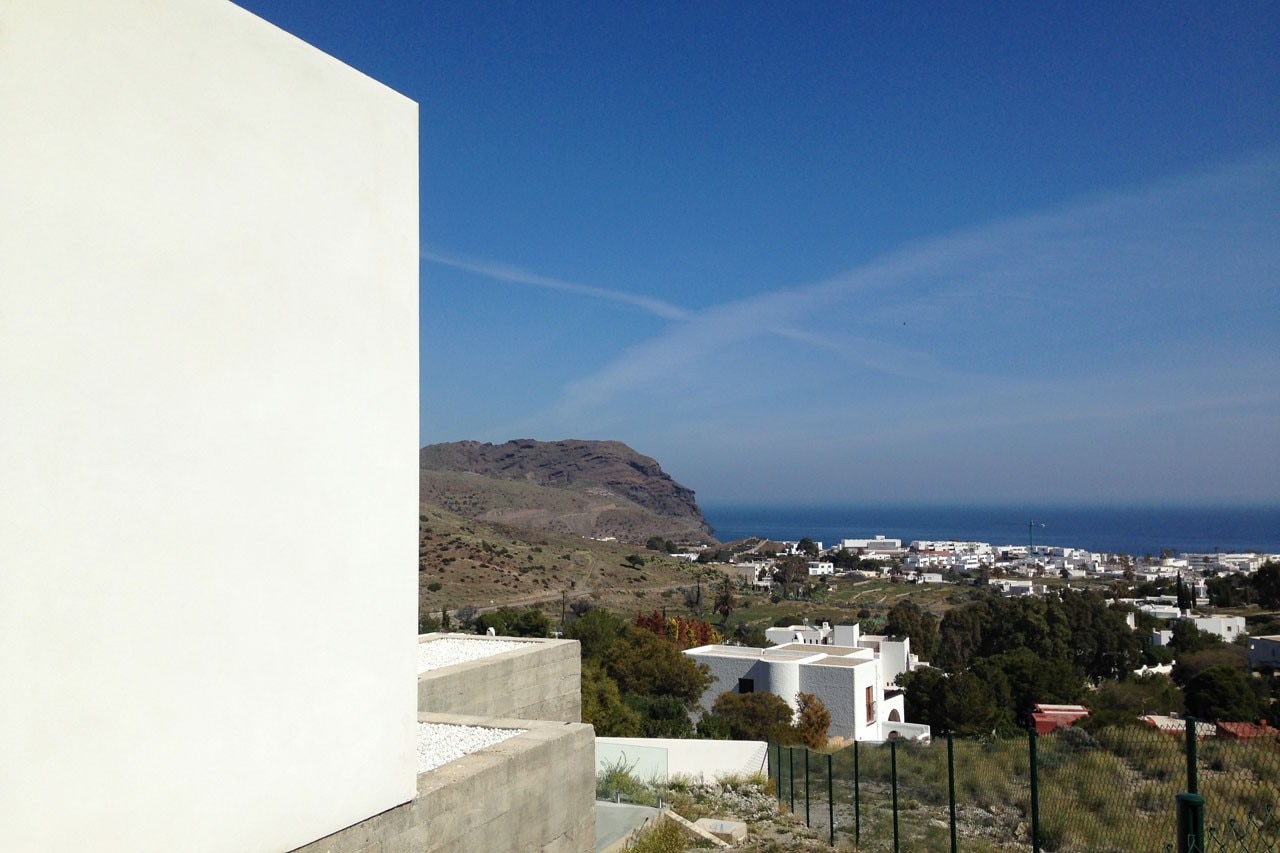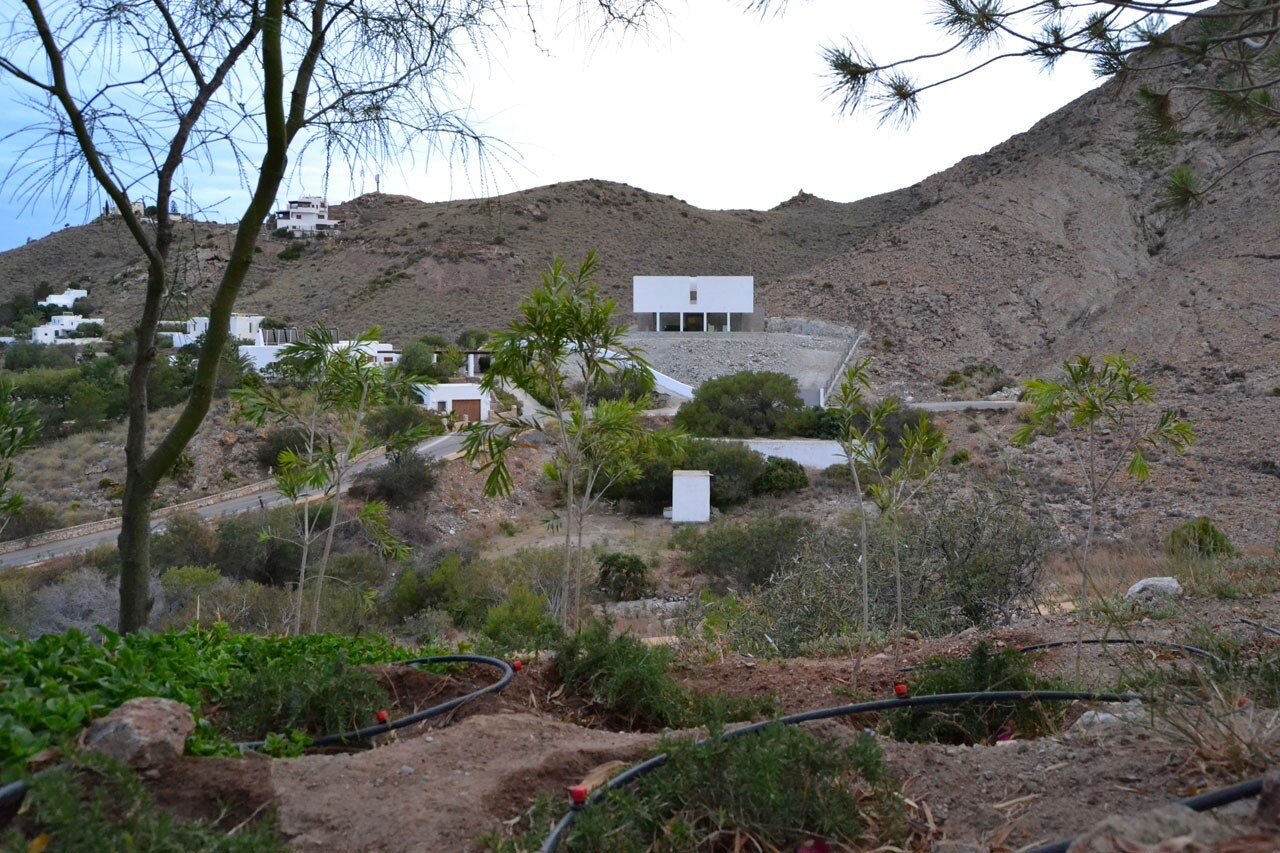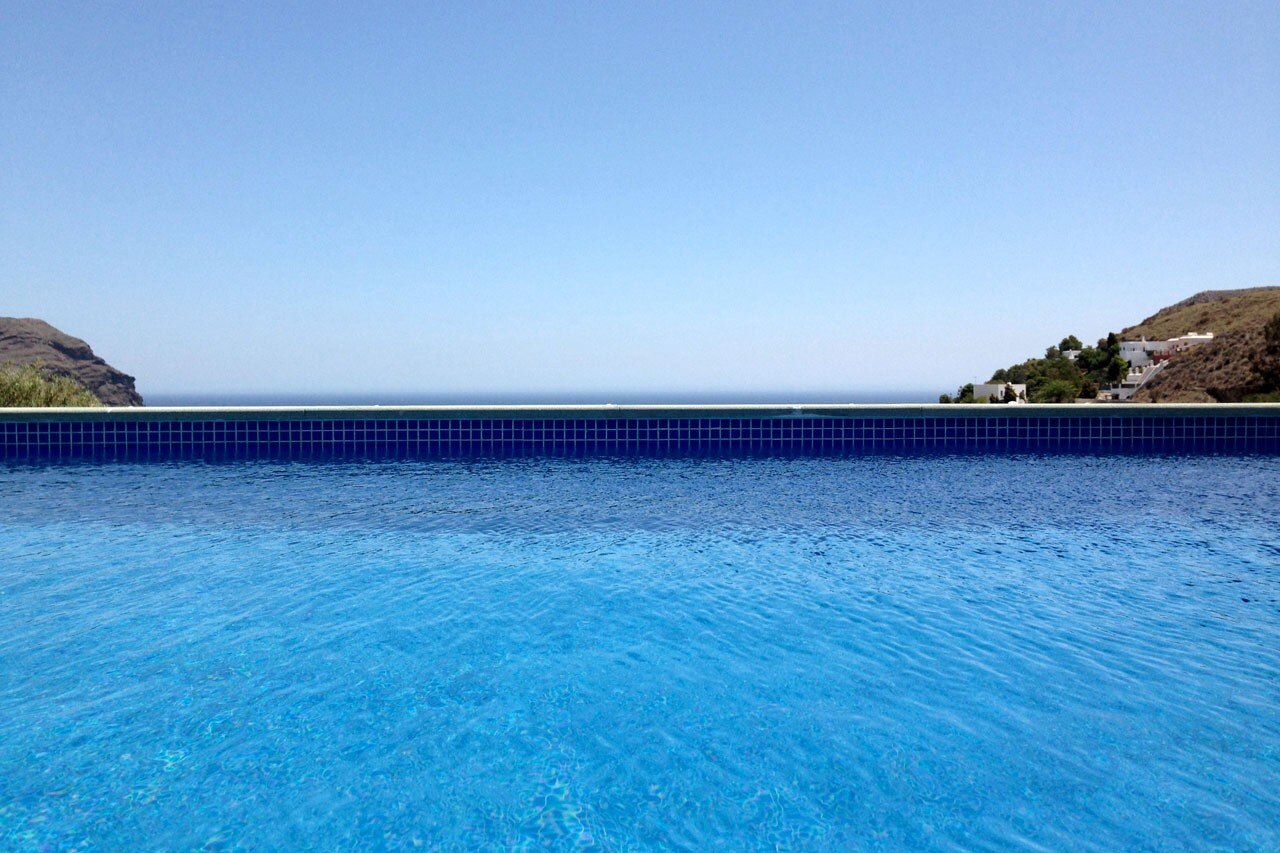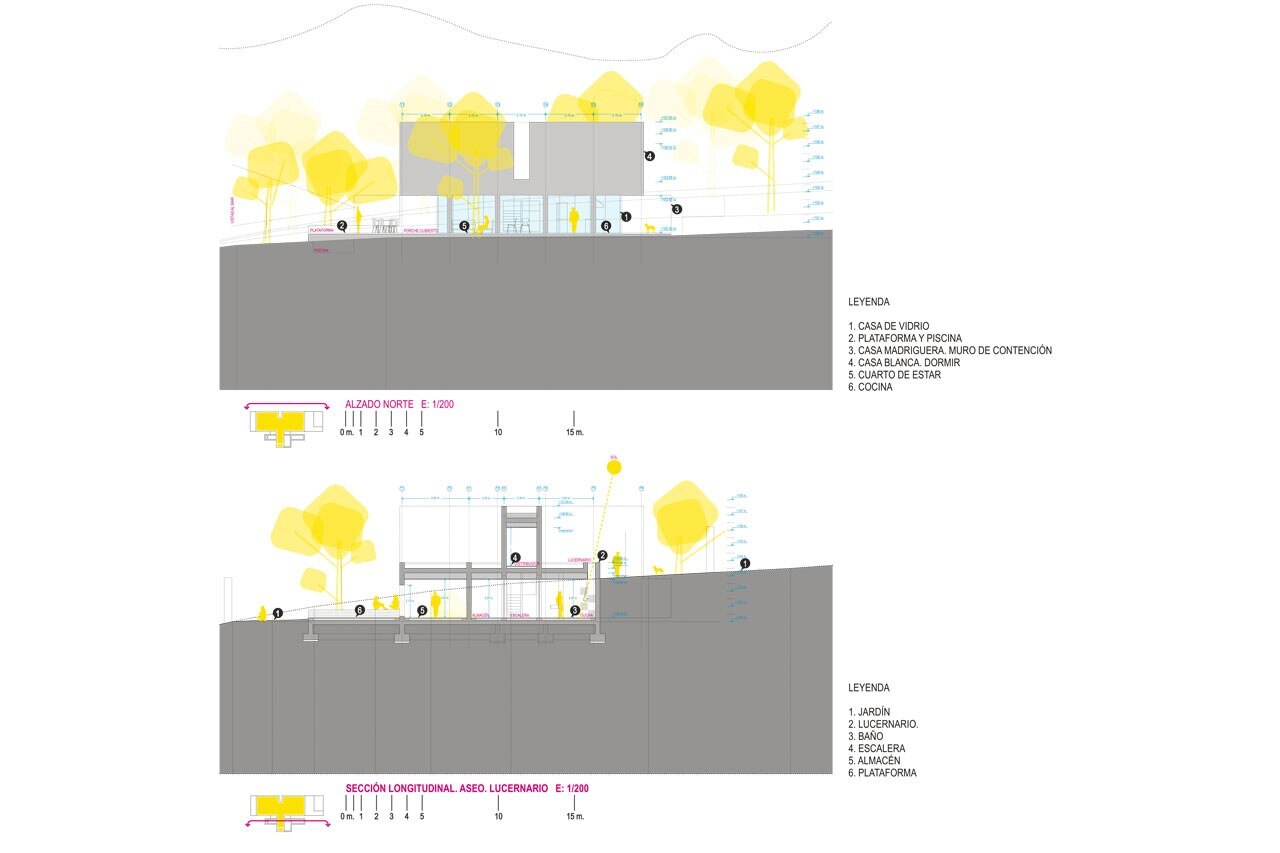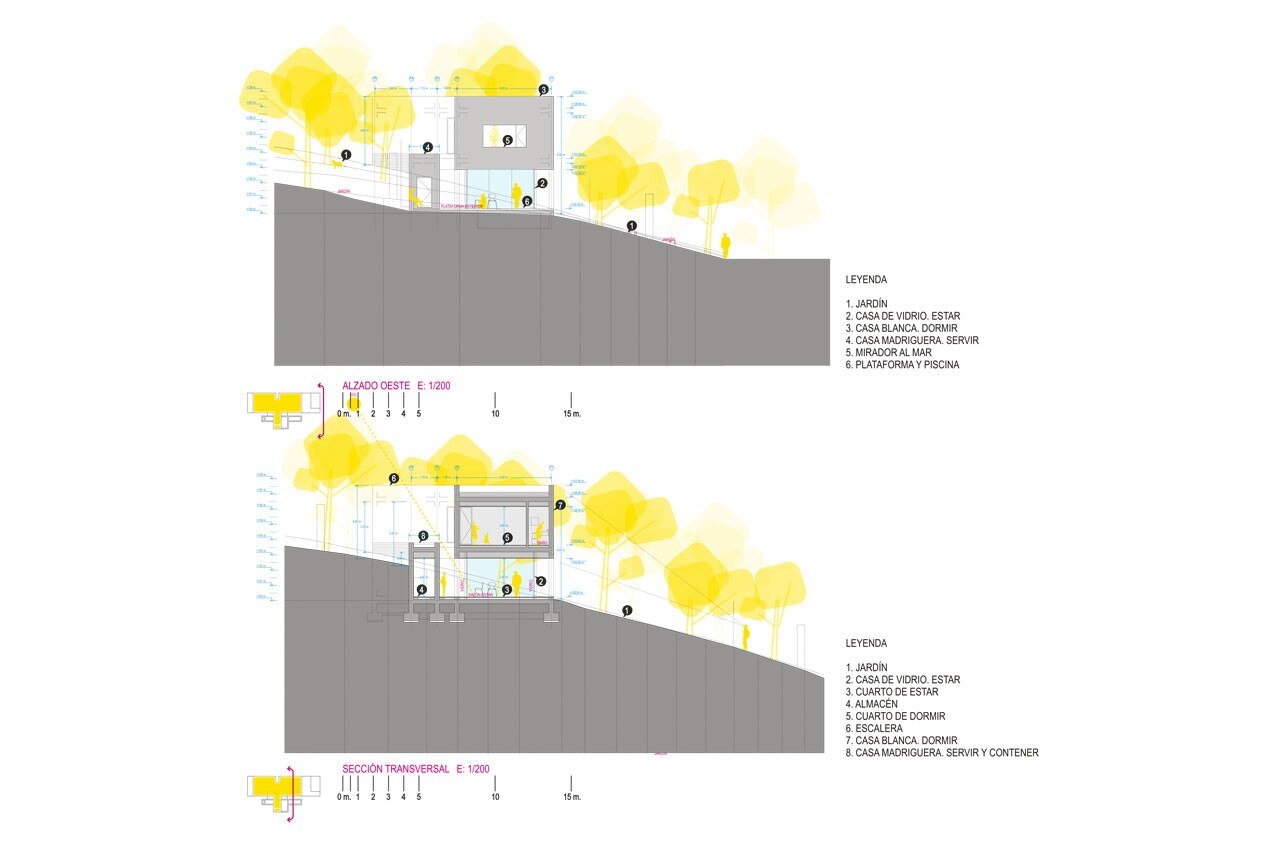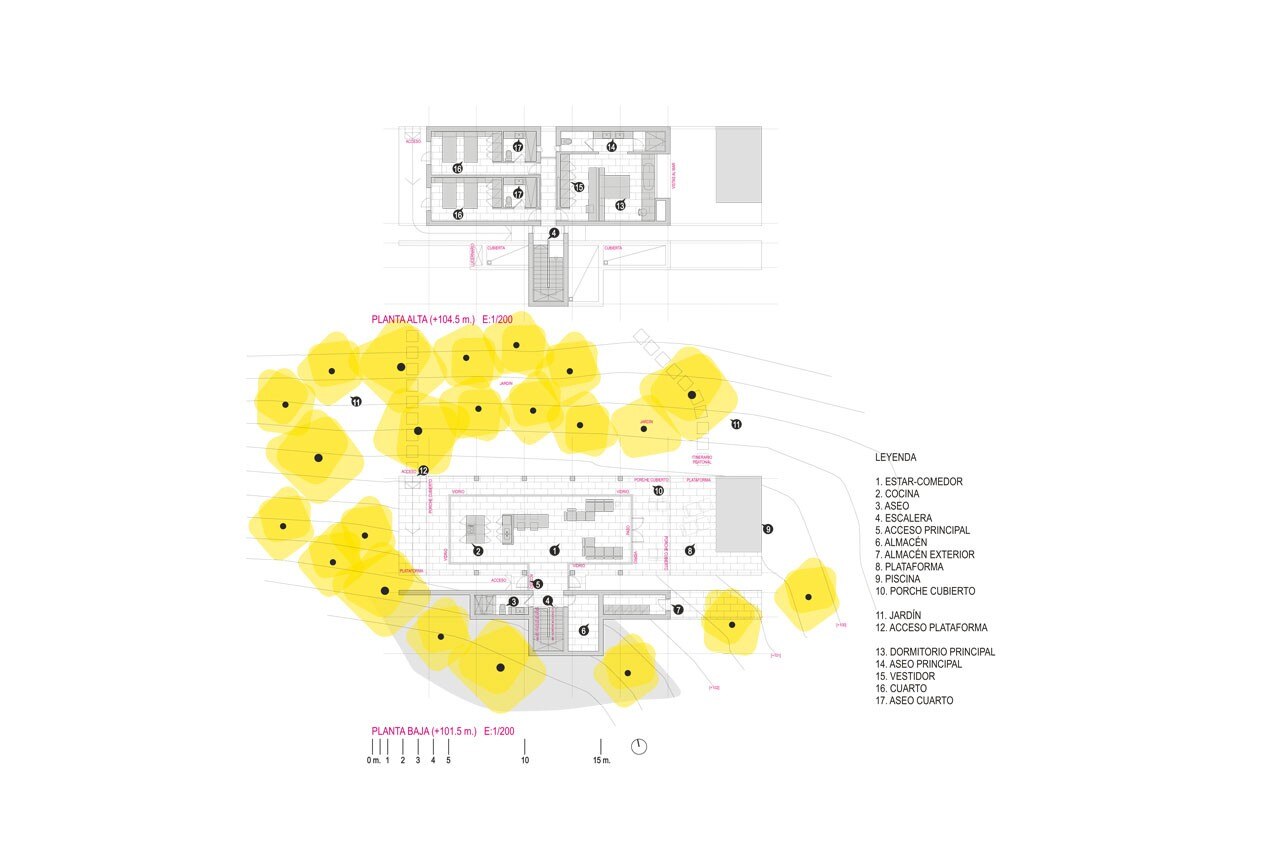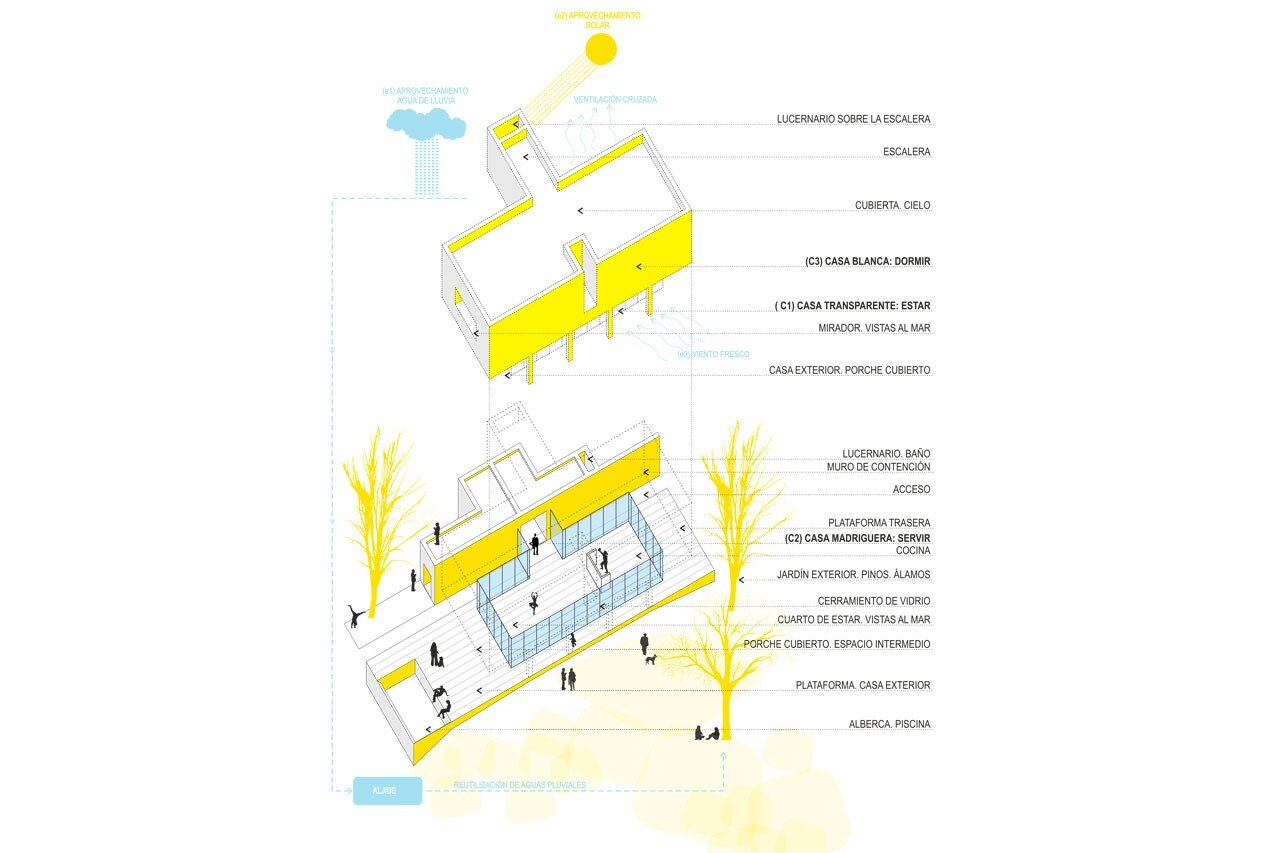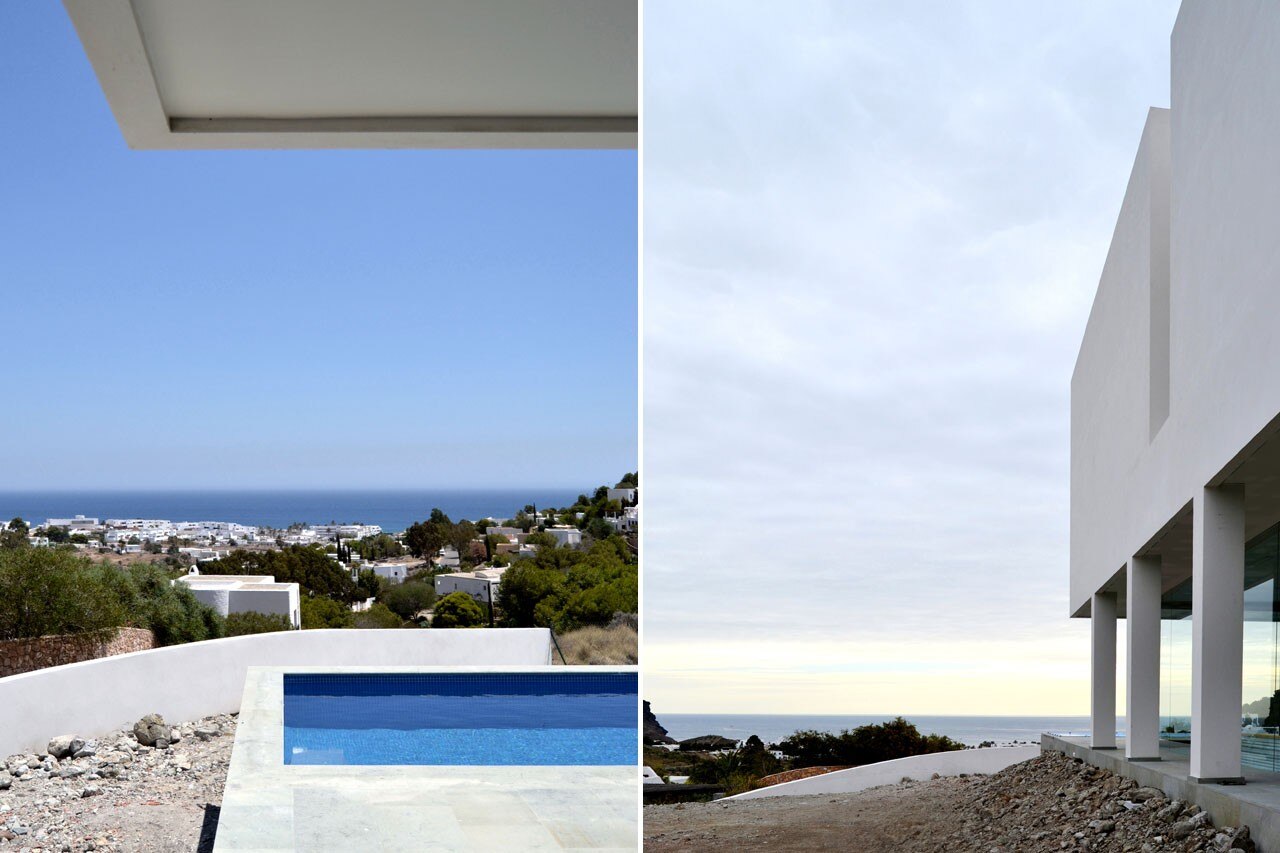 José Francisco García-Sánchez, Gallarda House, Las Negras, Parque Natural Cabo de Gata-Níjar, Almería, Spain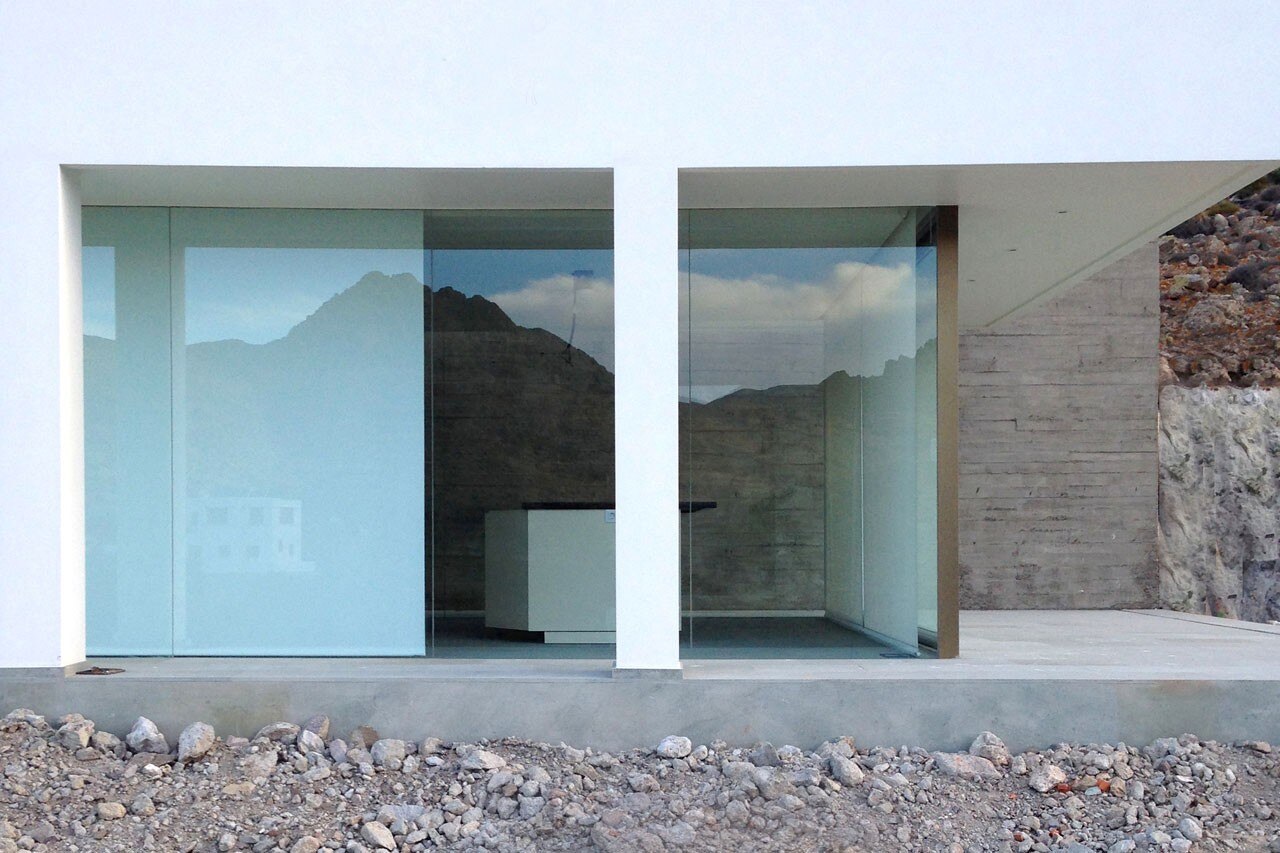 José Francisco García-Sánchez, Gallarda House, Las Negras, Parque Natural Cabo de Gata-Níjar, Almería, Spain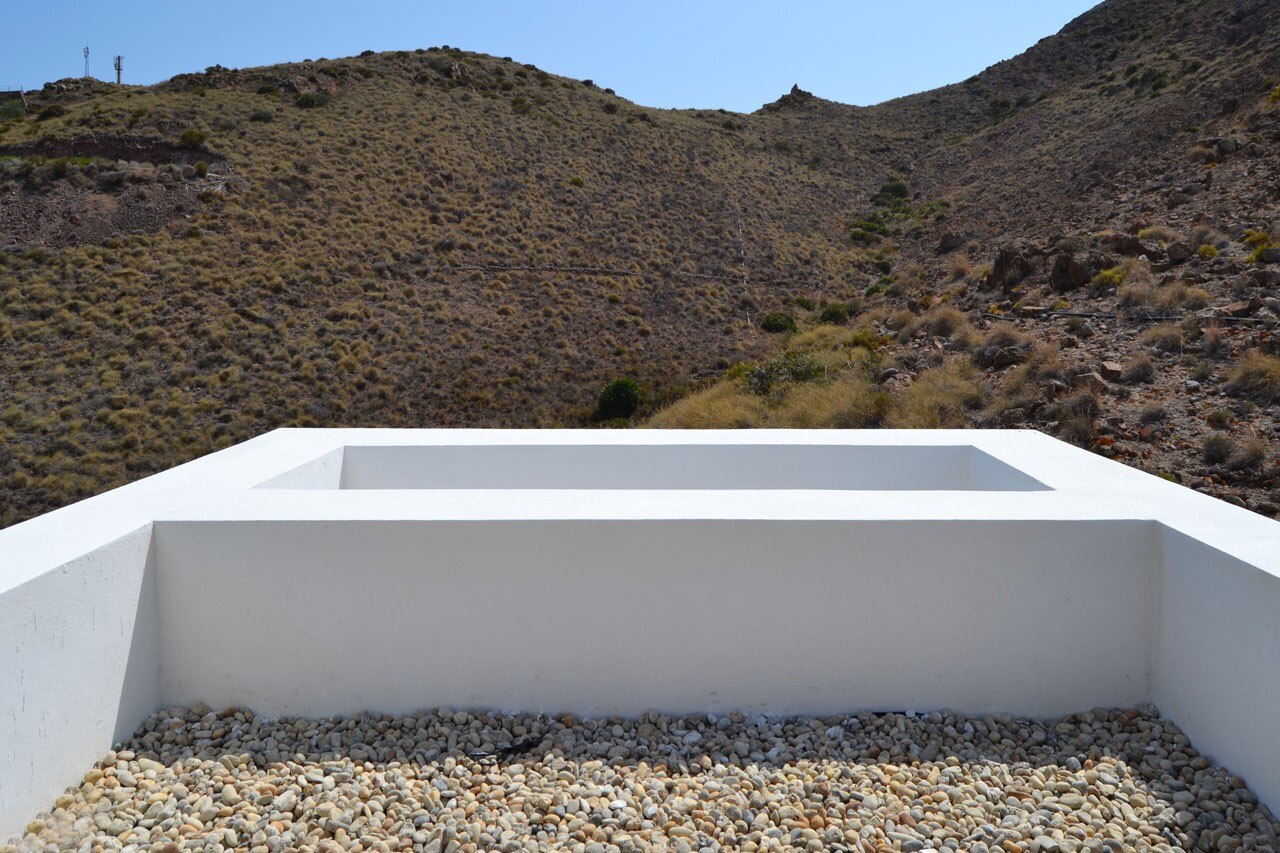 José Francisco García-Sánchez, Gallarda House, Las Negras, Parque Natural Cabo de Gata-Níjar, Almería, Spain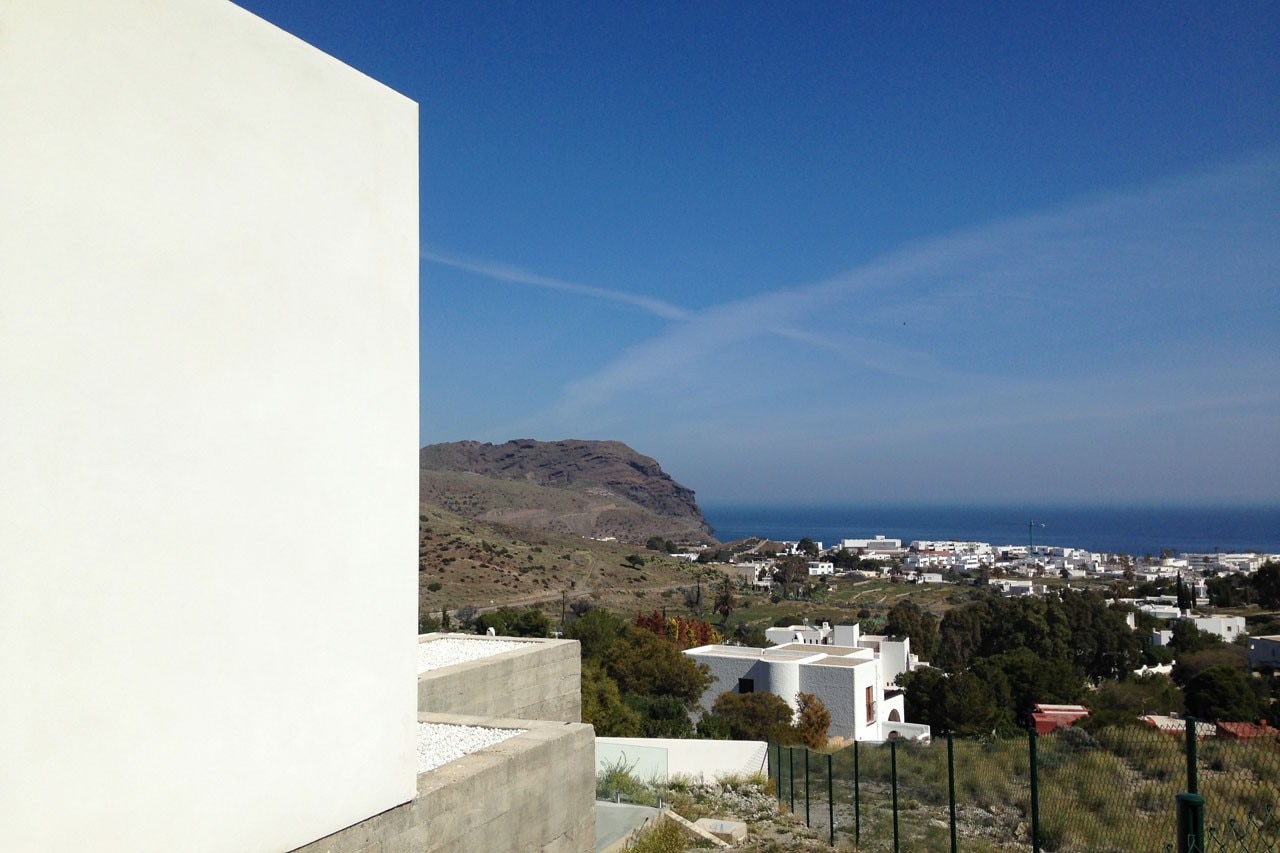 José Francisco García-Sánchez, Gallarda House, Las Negras, Parque Natural Cabo de Gata-Níjar, Almería, Spain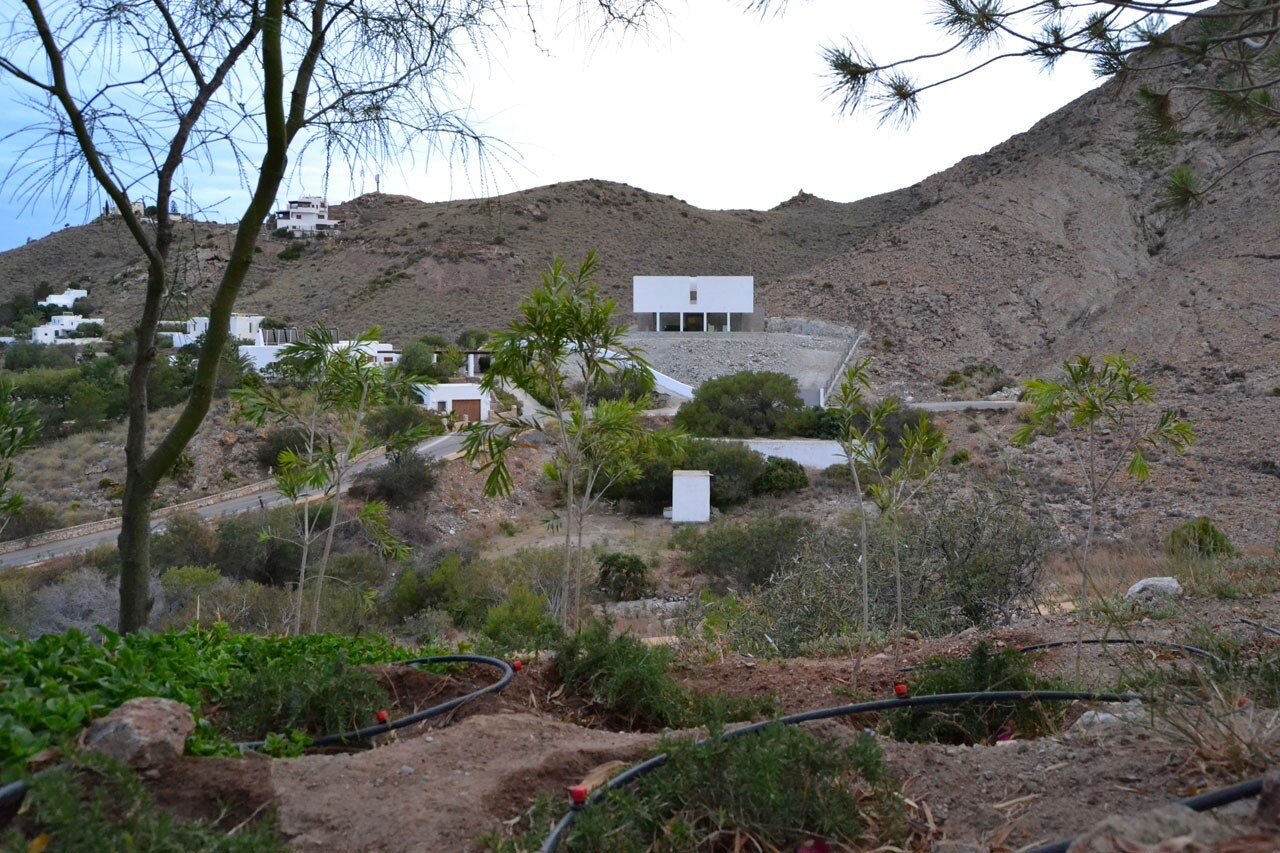 José Francisco García-Sánchez, Gallarda House, Las Negras, Parque Natural Cabo de Gata-Níjar, Almería, Spain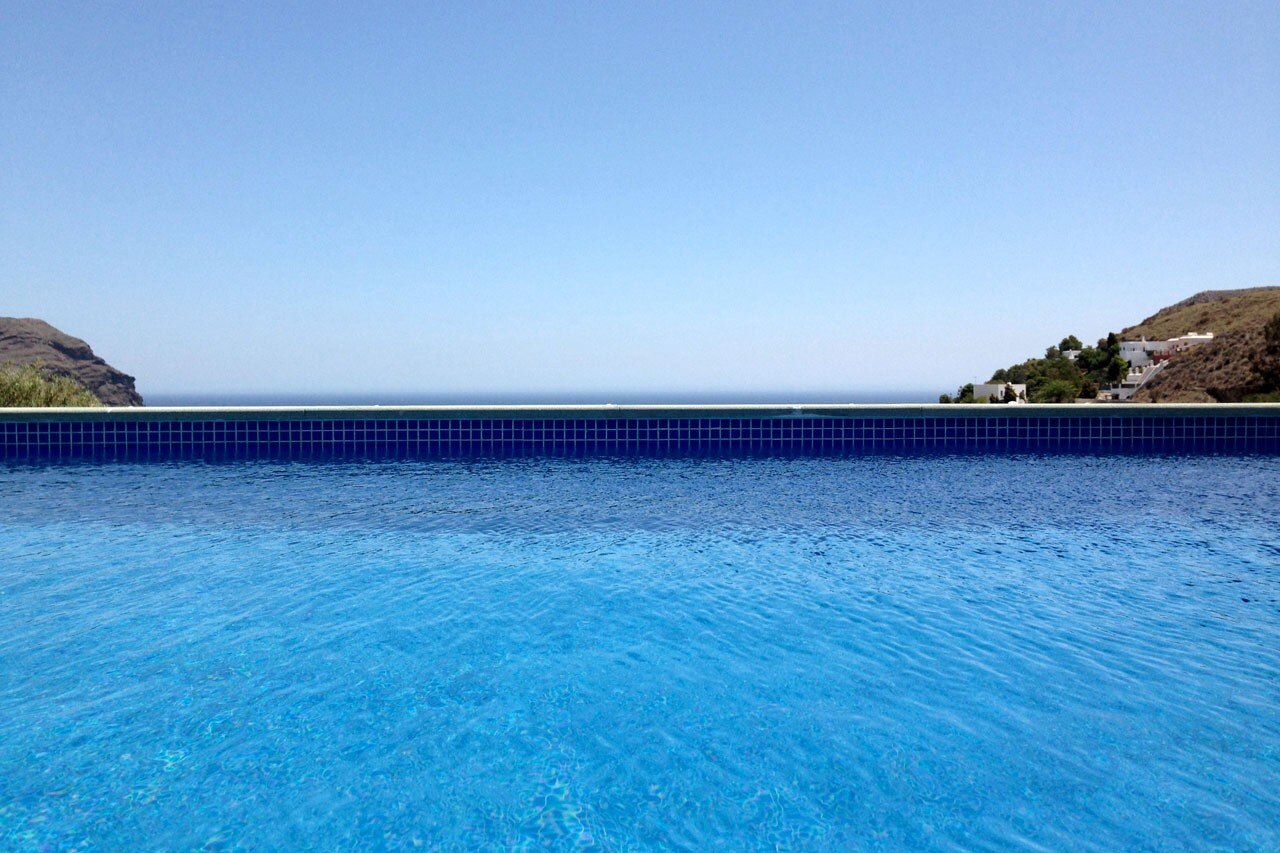 José Francisco García-Sánchez, Gallarda House, Las Negras, Parque Natural Cabo de Gata-Níjar, Almería, Spain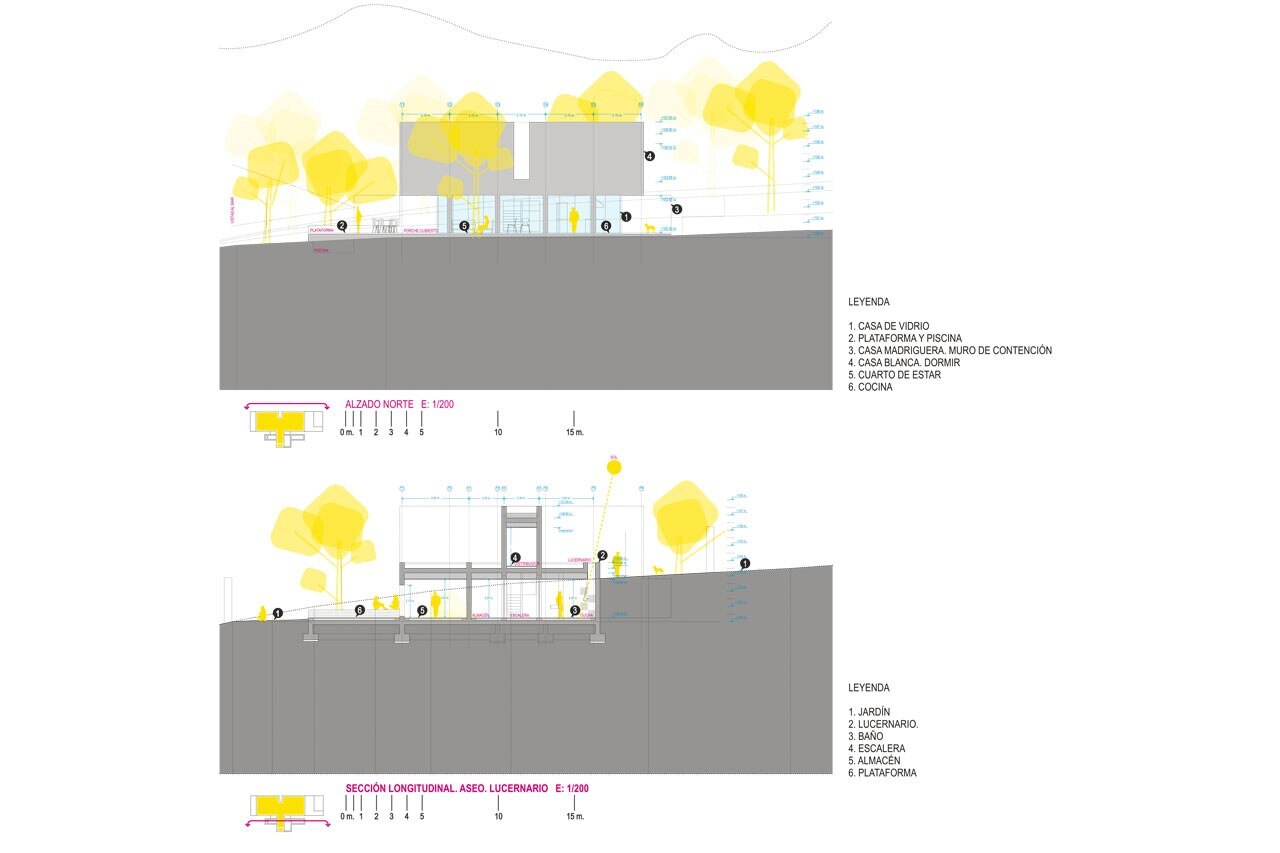 __COREL DRAW.cdr
José Francisco García-Sánchez, Gallarda House, Las Negras, Parque Natural Cabo de Gata-Níjar, Almería, Spain. Elevation and section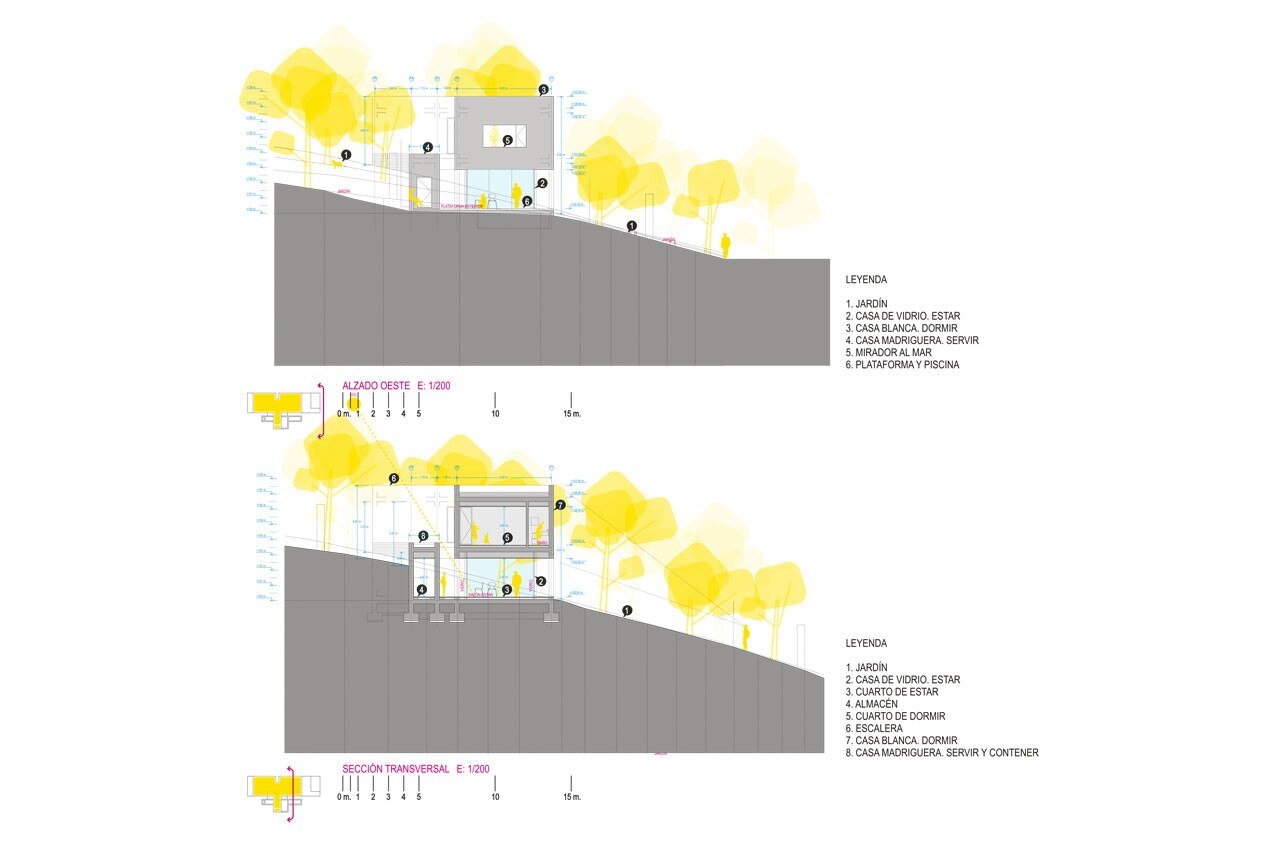 __COREL DRAW.cdr
José Francisco García-Sánchez, Gallarda House, Las Negras, Parque Natural Cabo de Gata-Níjar, Almería, Spain. Elevation and section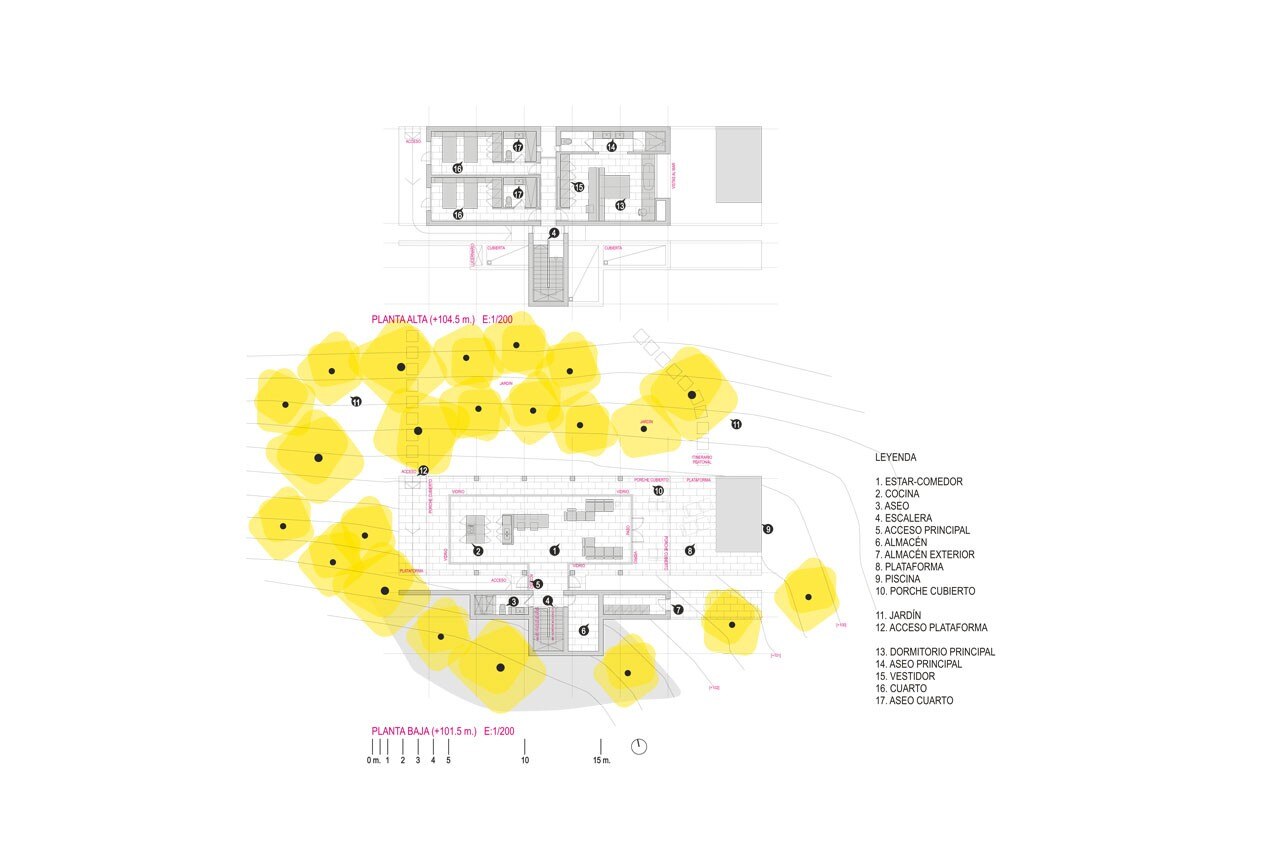 __COREL DRAW.cdr
José Francisco García-Sánchez, Gallarda House, Las Negras, Parque Natural Cabo de Gata-Níjar, Almería, Spain. Ground floor and second floor plans
__COREL DRAW.cdr
José Francisco García-Sánchez, Gallarda House, Las Negras, Parque Natural Cabo de Gata-Níjar, Almería, Spain. Siteplan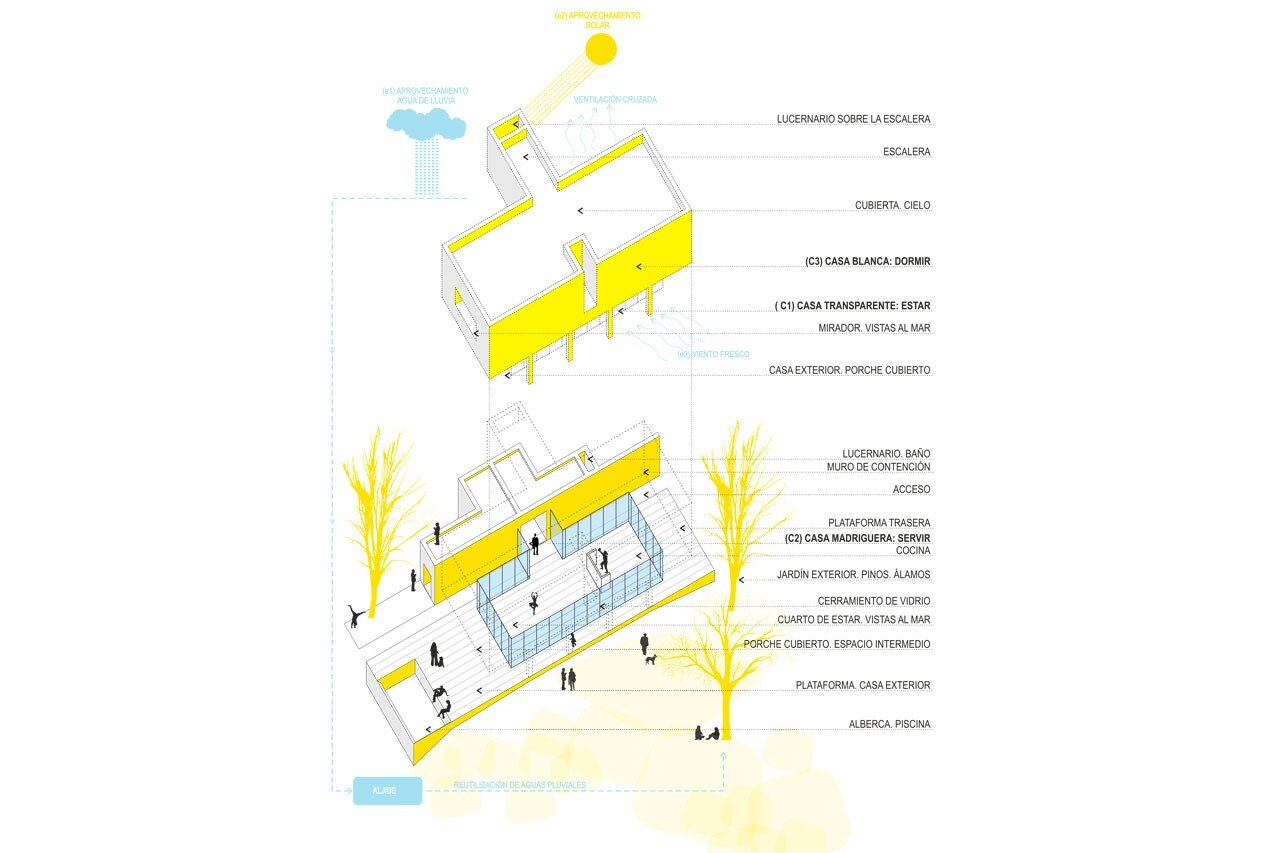 __COREL DRAW.cdr
José Francisco García-Sánchez, Gallarda House, Las Negras, Parque Natural Cabo de Gata-Níjar, Almería, Spain. Exploded axonometrical view

Gallarda House, Las Negras, Parque Natural Cabo de Gata-Níjar, Almería, Spain
Program: single-family house
Architects: José Francisco García-Sánchez
Collaborators: Pablo Durbán Medina, Gloria Berenguel Cantón, Pedro Noguera Sánchez, Pedro J. Zamora Cintas
Area: 215 sqm
Completion: 2014