Regino Cruz Arquitectos were requested by Portugal's largest energy enterprise, EDP, to design an administrative building in the city of Leiria.

Amidst an industrial environment, the site was a complex plot of downhill terrain with a small grove.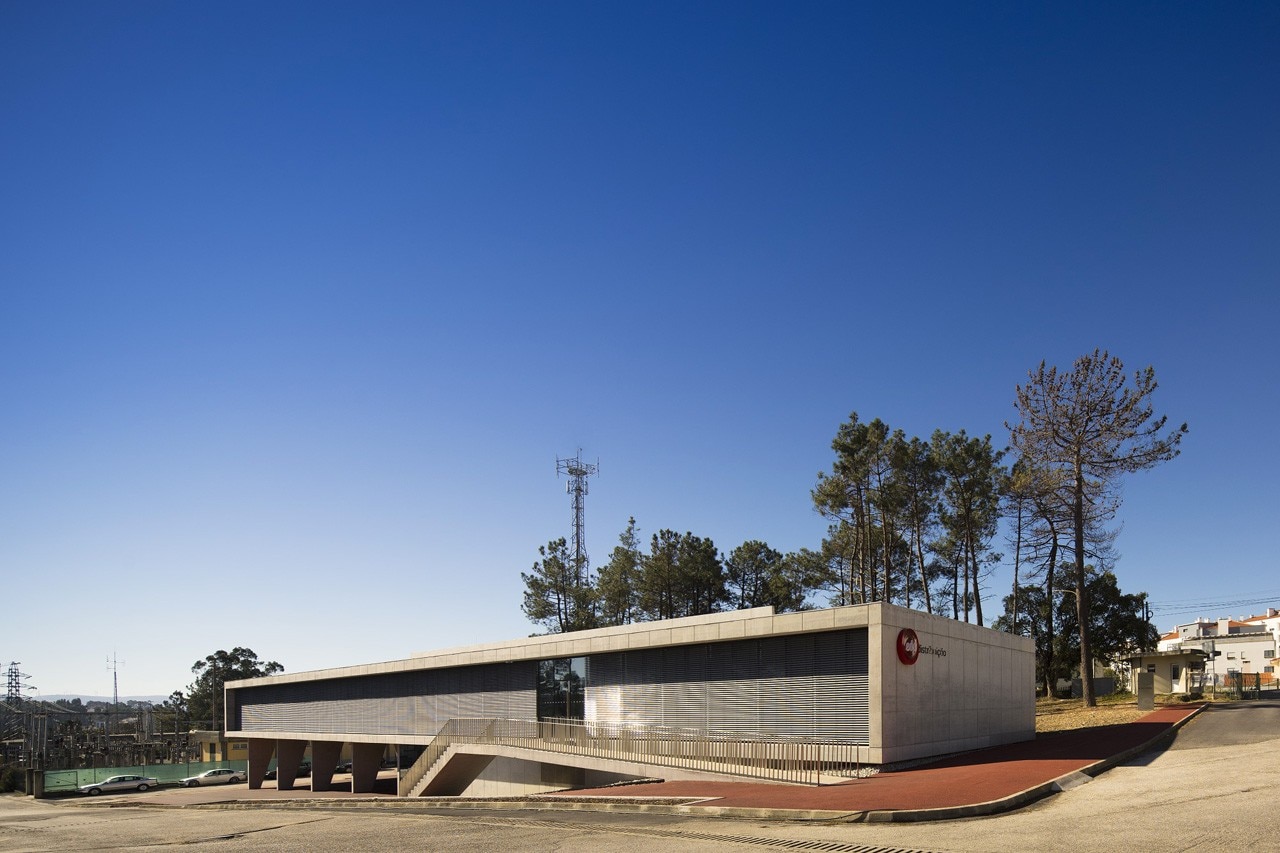 Featuring a rectangular floor plan, the building deliberately resembles the centipede and its design allows both its purposes to work apart.

On the one hand, we have the EDP Leiria. With an administrative function, the main entrance faces East, heading up to a corridor and a hall. The corridor leads us to the open space office, allowing the staff to settle in to both landscapes – East and West of their work environment. Through the door in its South-West corner, a stairway takes us directly outside into the grove for a picnic lunch, a walk or a private phone call.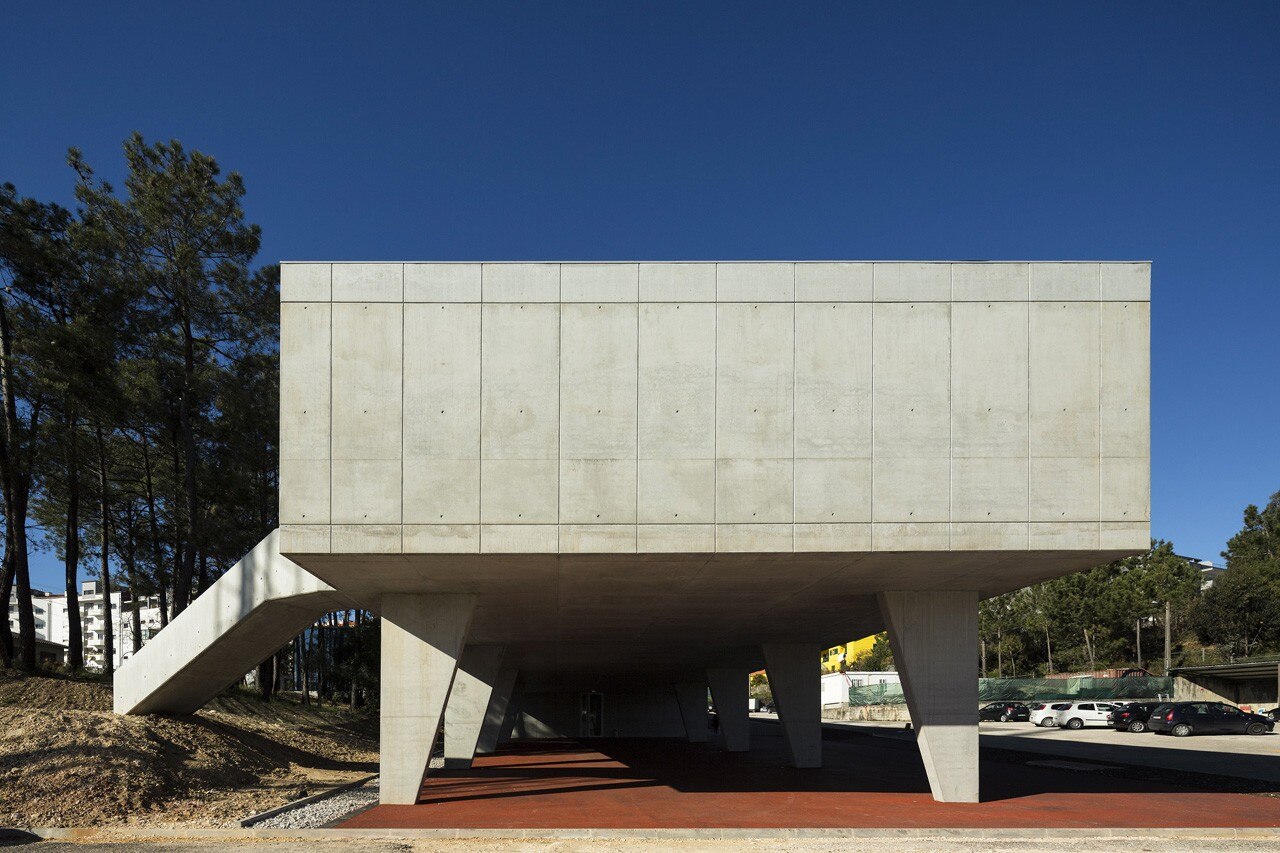 In the hall we can see a tunnel and a spiral staircase. The first consists of a neutral shape leading to a contrastingly bright glassbox room, designed for brainstorming and meetings. Being an independent body, it has a serene vibe and wears the grove's camouflage as privacy.
The spiral staircase takes us to the staff's lower ground floor. Changing rooms can be found on one side and on the other, there is a resting area with scullery and a staff door leading to the car park through the legs of the arthropod.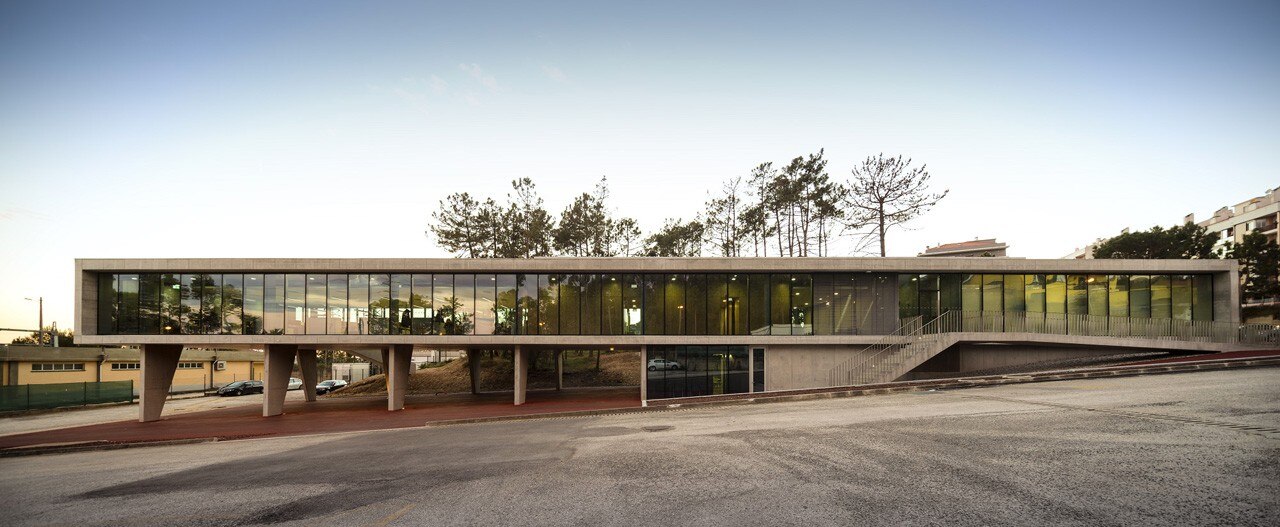 On the other hand, we have the EDP Sãvida Clinic. Since the very beginning, it was the client's wish to have a health facility by their administrative building. Aimed for the staff and their families, it operates independently. The clinic has its own access through a bridge on the North-West side of the construction, allowing it a separate function. Taking advantage of the natural light, the clean cut interior extends from the reception and waiting room through to the doctors' offices, sustaining a strong connection with the trees, invariably.

EDP Leiria, Portugal
Program: offices
Architects: RCA – Regino Cruz Arquitectos
Design team: Regino Cruz, Célide Cruz, Filipe Balestra, Sara Göransson, Rafael Balestra, Hugo Ricardo, Ruben Mateus and Luís Pestana
Structural consultants: Profico Projectos
Contractos: Conduril Engenharia
Client: EDP – Distribuição
Area: 1,250 sqm
Completion: 2015