Dutch architects Tim Piët and Jos Blom (formerly know as FLATarchitects) designed KHM26, a holiday home provided with a panoramic view all around.

The compact and clear design enforces this grand view. The house is characterized by its large glass facades and a tough cover of weathering or Corten steel. A concrete core organizes the floor-plan on the inside and emphasizes the entrance on the outside. Due to its natural and raw appearance the holiday home settles in the rugged beauty of its surroundings.

One of the consequences of the unique location at the edge of the lake was that the building site was hard to reach for construction. Therefore it was decided to build the house elsewhere. This way it became possible to assure a high quality construction. Furthermore this had beneficial effects on the construction costs and hindrance on the sensitive location.
Finally, the 240 tons weighing house was shipped to its last destination in a spectacular manner.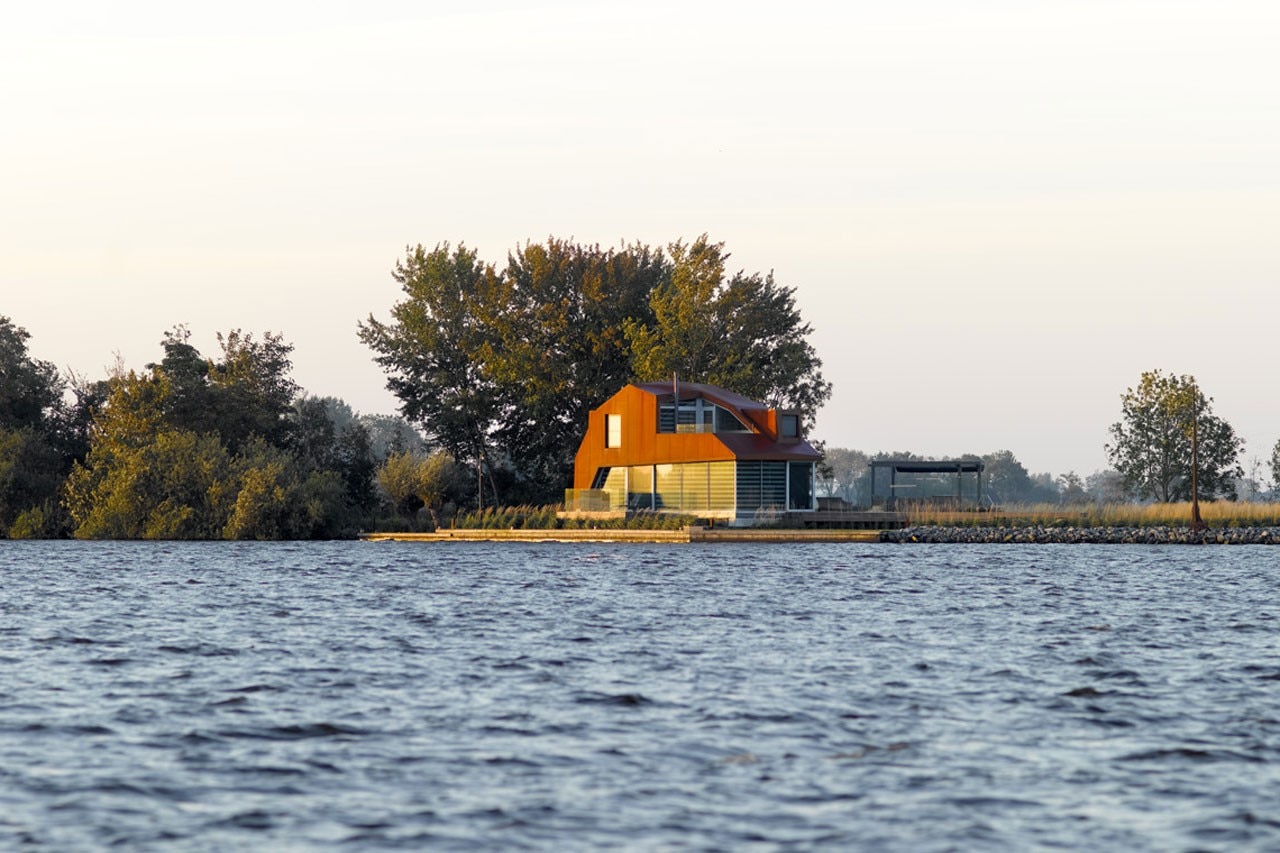 The basement of the house, a watertight prefab concrete box (commonly used for houseboats), was placed on four concrete piles and functions as the structural foundation of the holiday home.
On top of this box a concrete core ensures the stability of the structure, seemingly wearing the Corten roof. This way the structural scheme corresponds to the functional and conceptual design.
In fact the hood of weathering steel is self-supporting. It is ingeniously joined to the first floor. This floor is not only supported by the concrete core, but also by four slender steel columns. These columns are positioned unobtrusively behind the glass facades, seemingly unrestrained. As a result, the corners of the space remain free of obstacles allowing to fully open the facade on the south-west corner.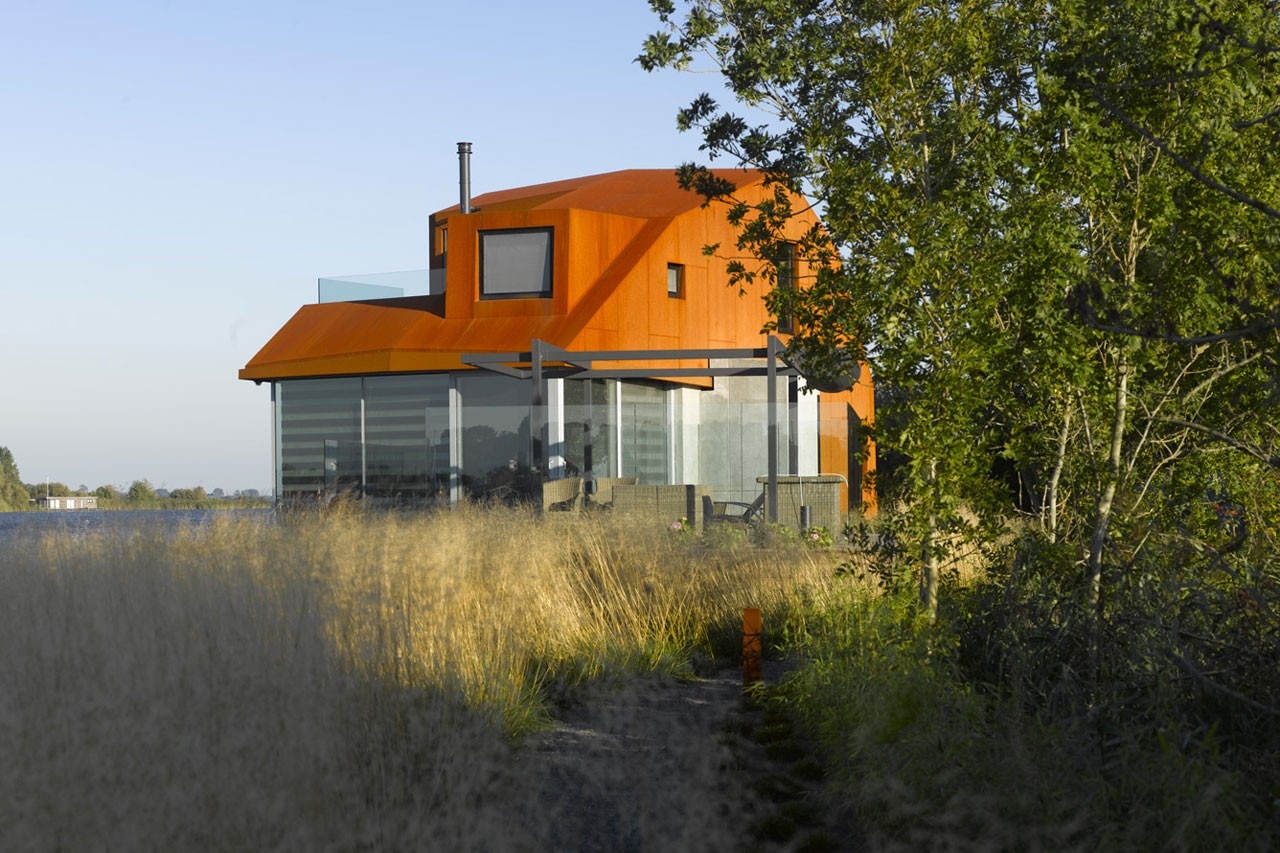 From an aesthetic point of view a sleek detailing was preferred. This was one of the reasons for fully welding the hood into one continuous sculptural element.
On of the unique features of the weathering steel hood is its performance as one big sandwich panel. As for building physics, the hood can be compared with a boat turned upside down. All joints on the outside are solved with only one welded seam.
The steel cover doesn't only have a separating function, but is also part of the structural scheme. All surfaces are composed separately and are welded together. Ribs on the inside of the hood give it its constructive strength.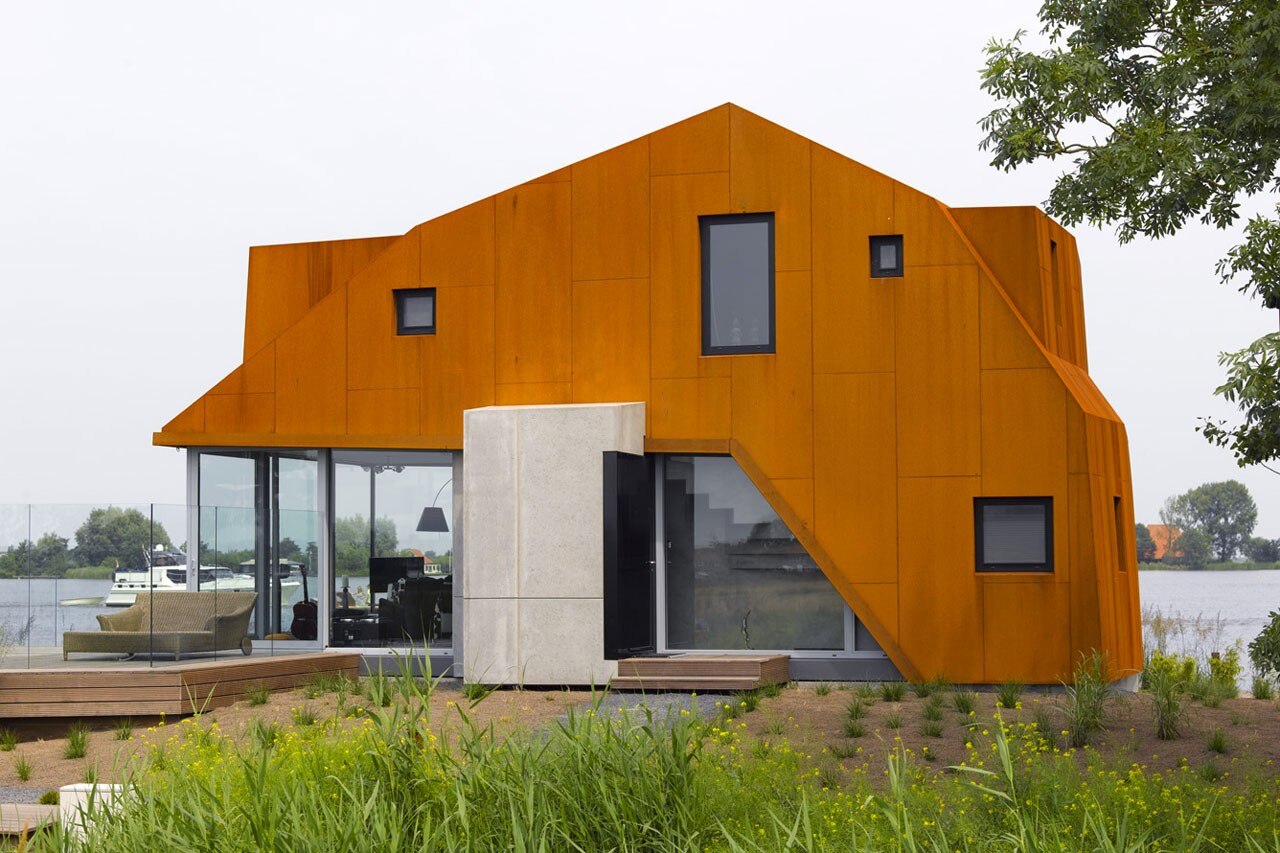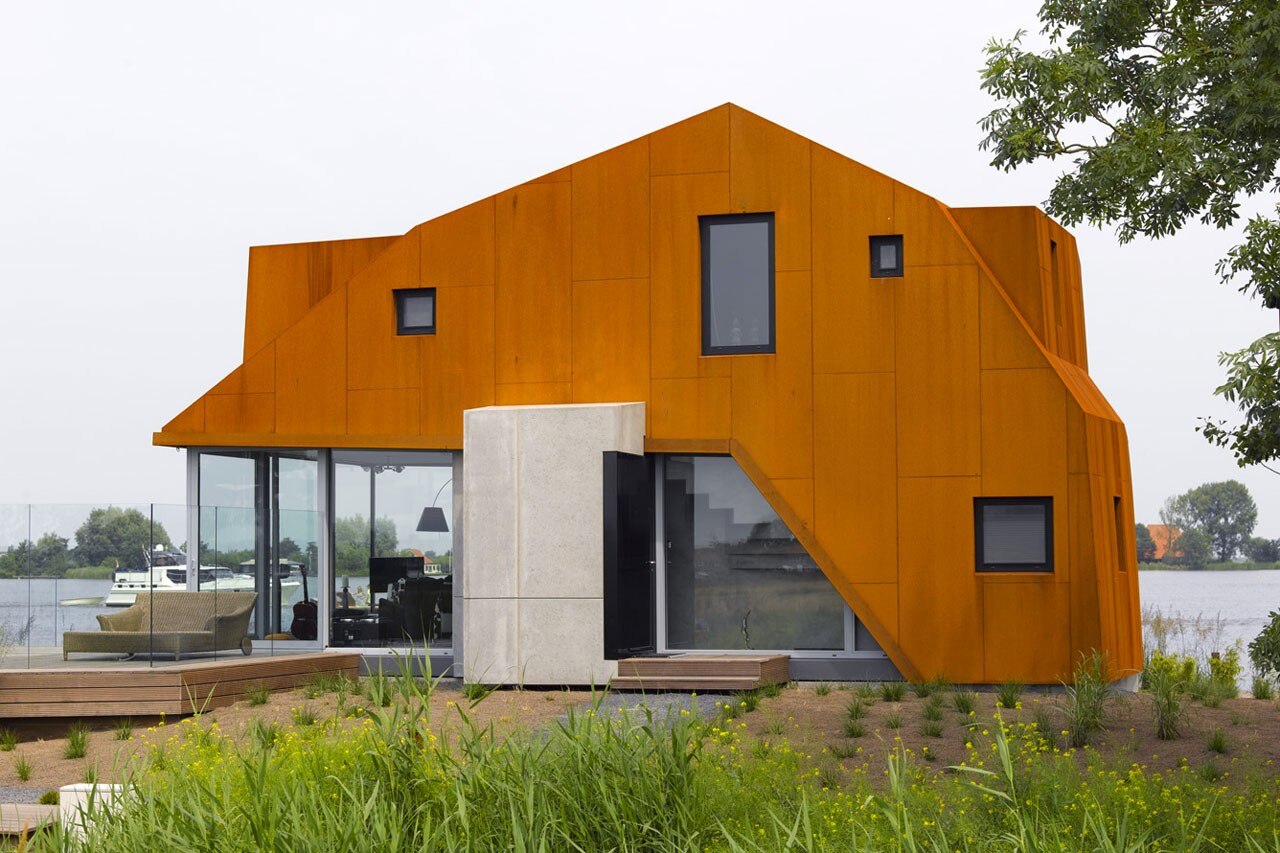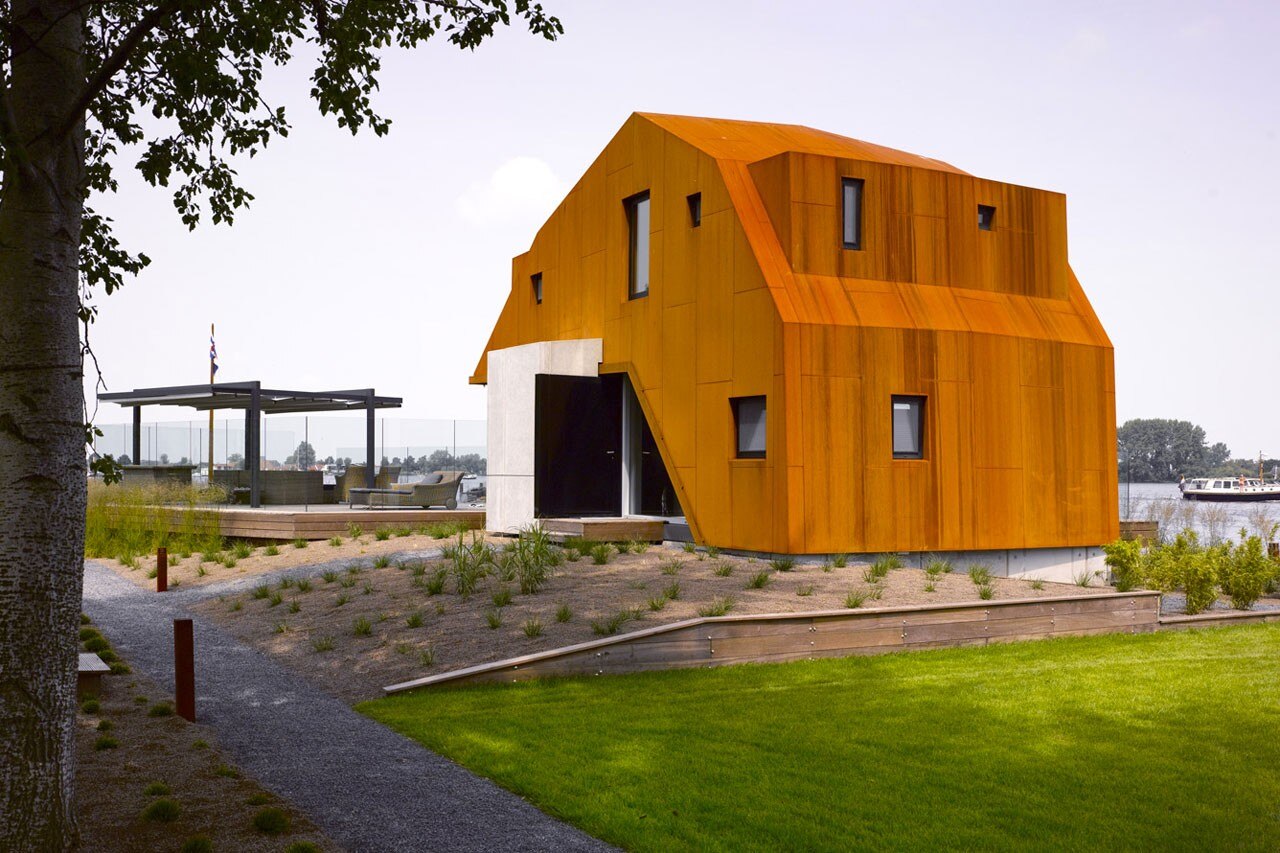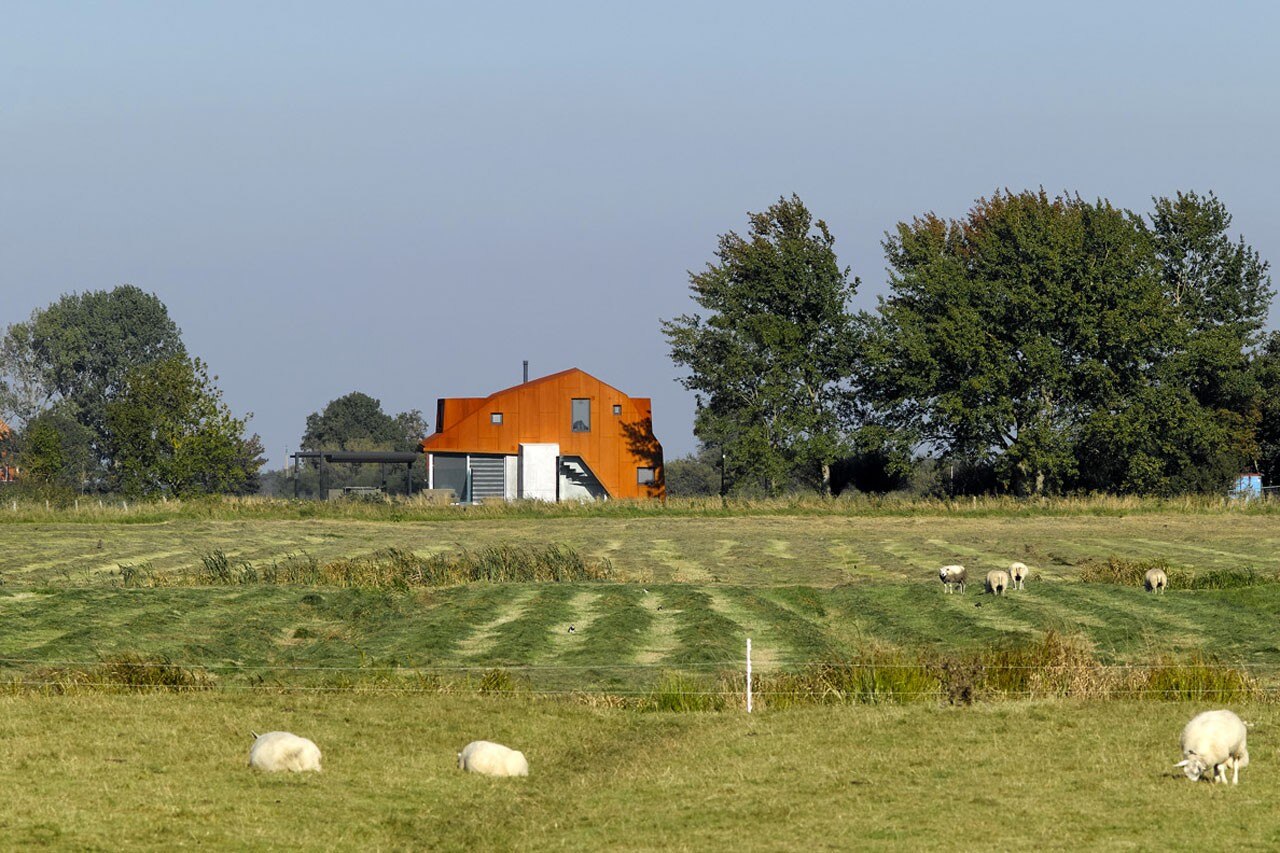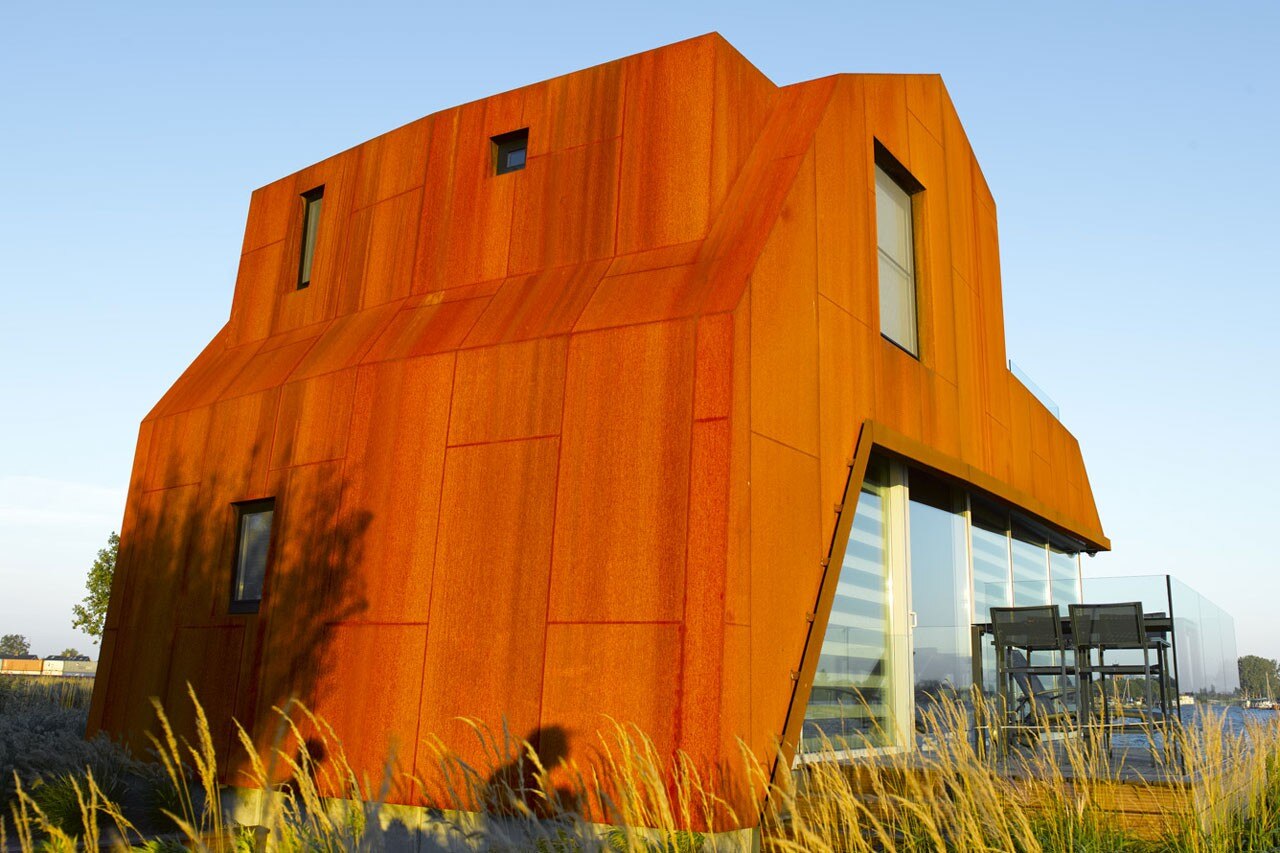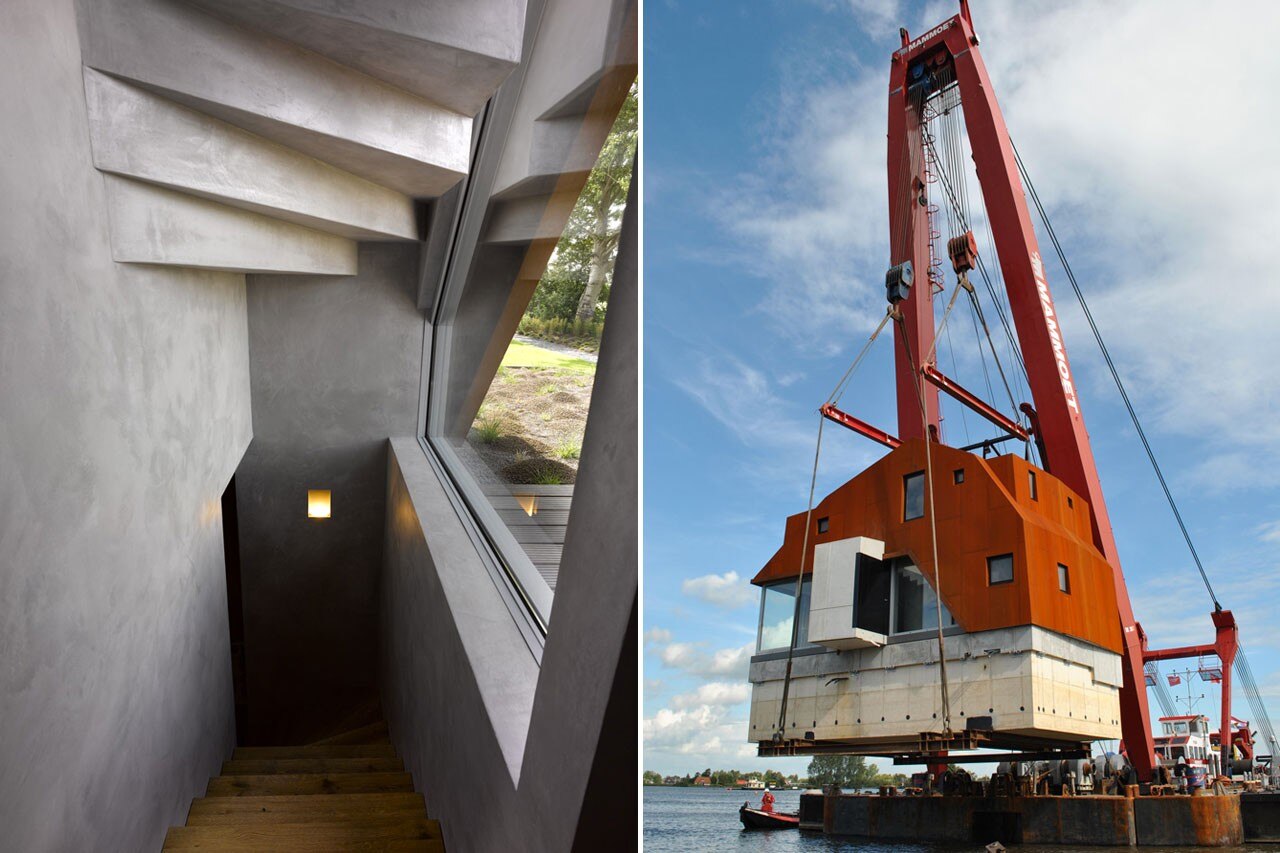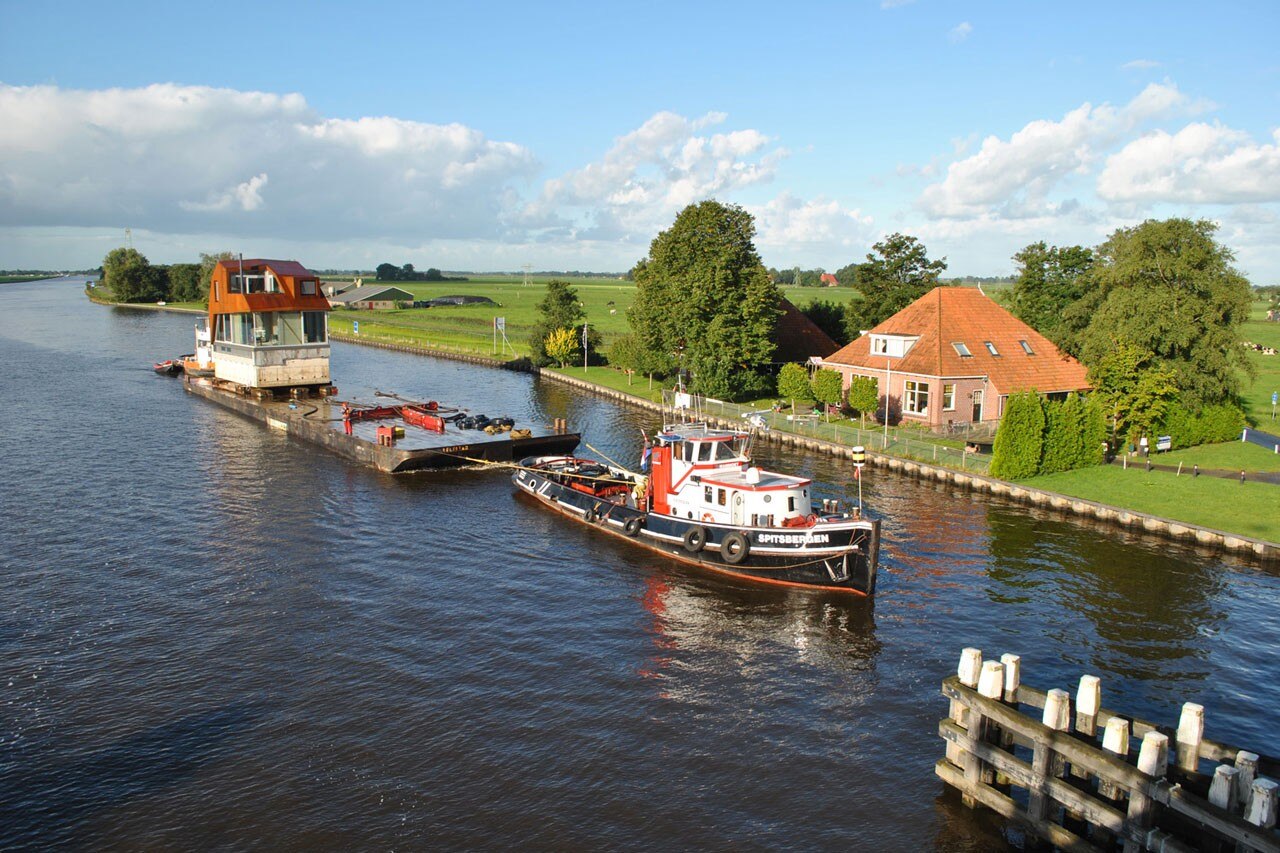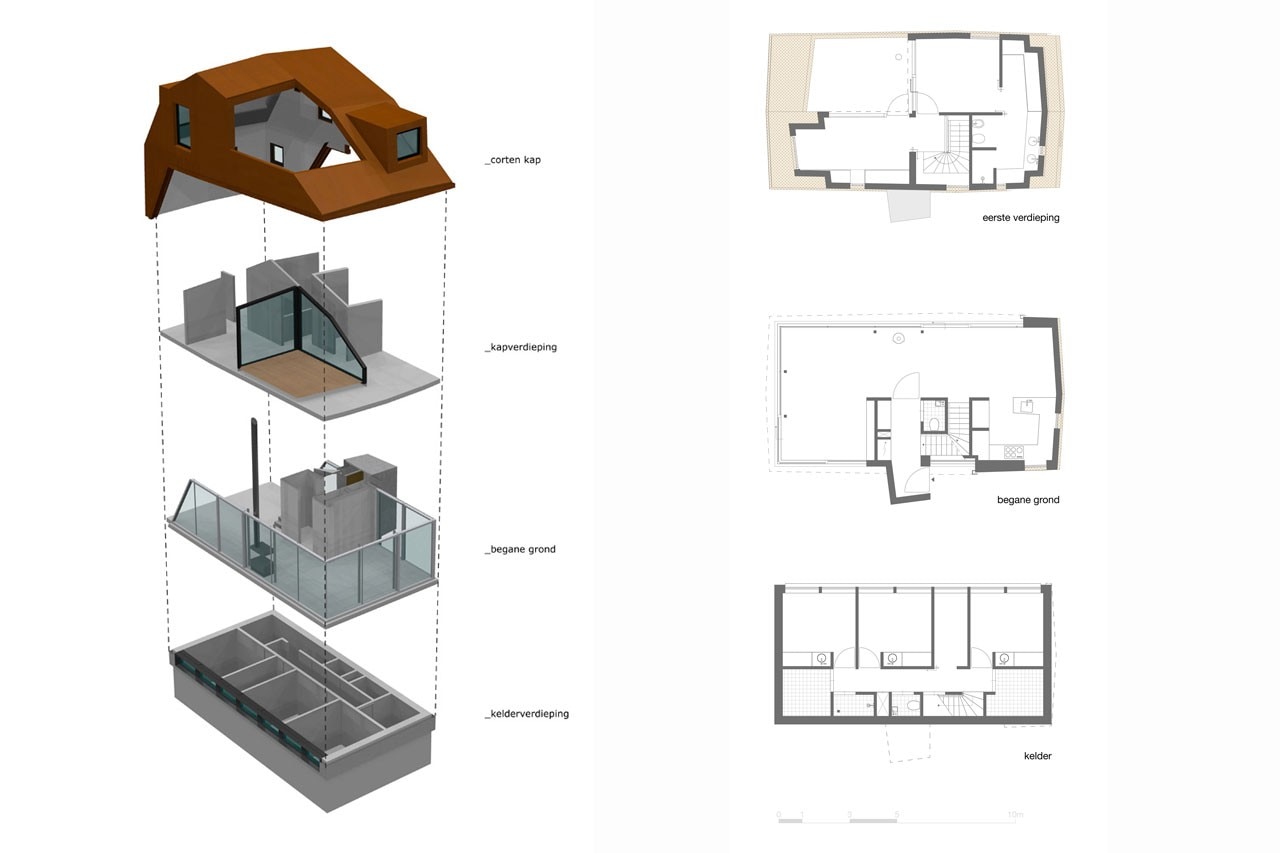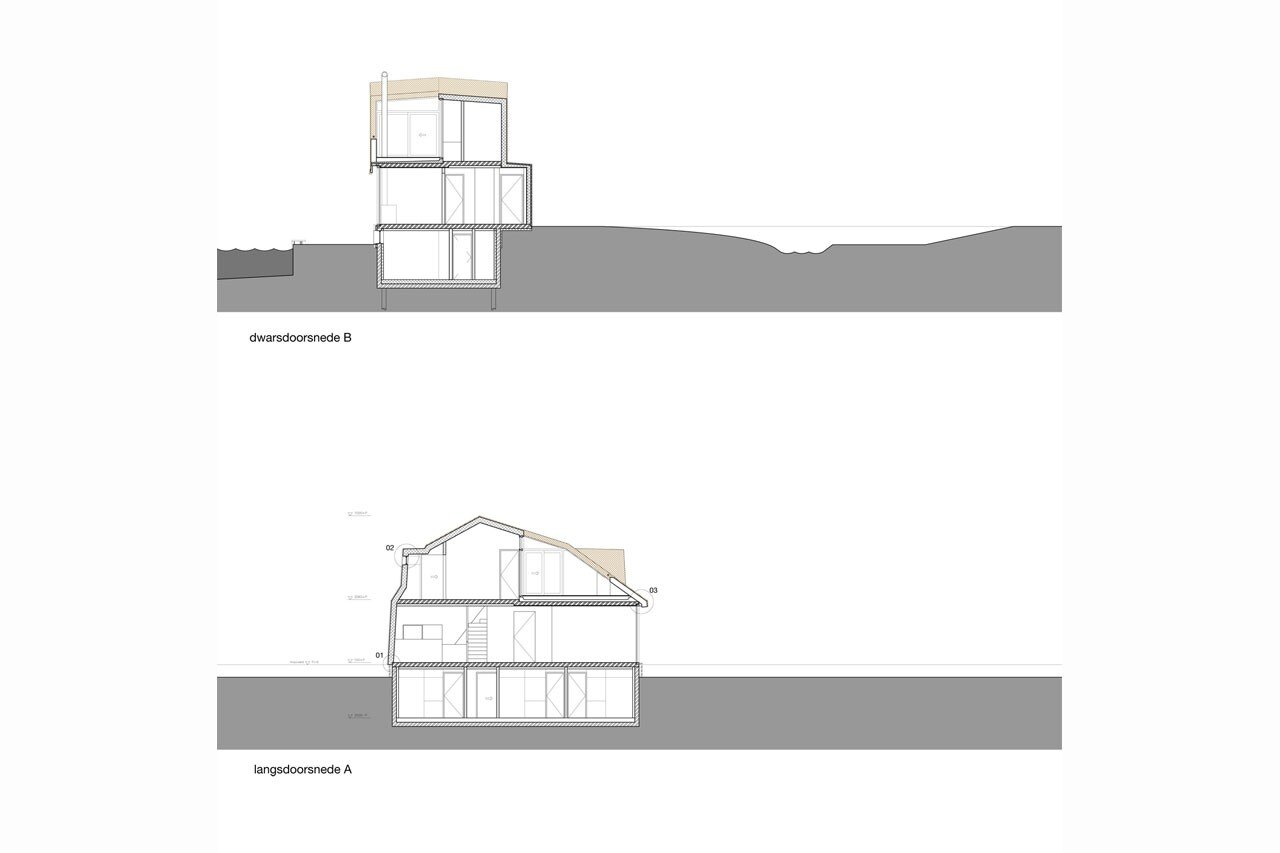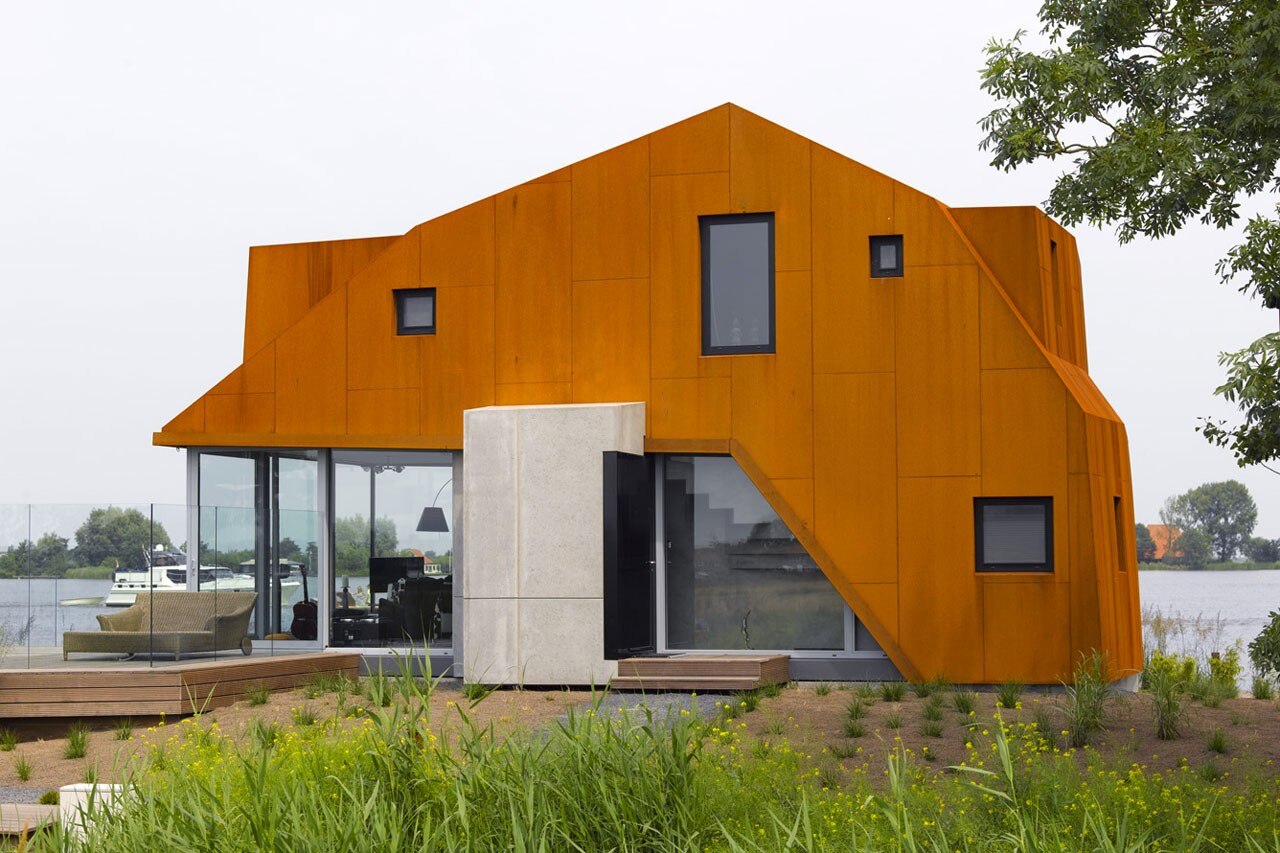 Tim Piët Architect and Jos Blom, KHM26, Grou, Netherlands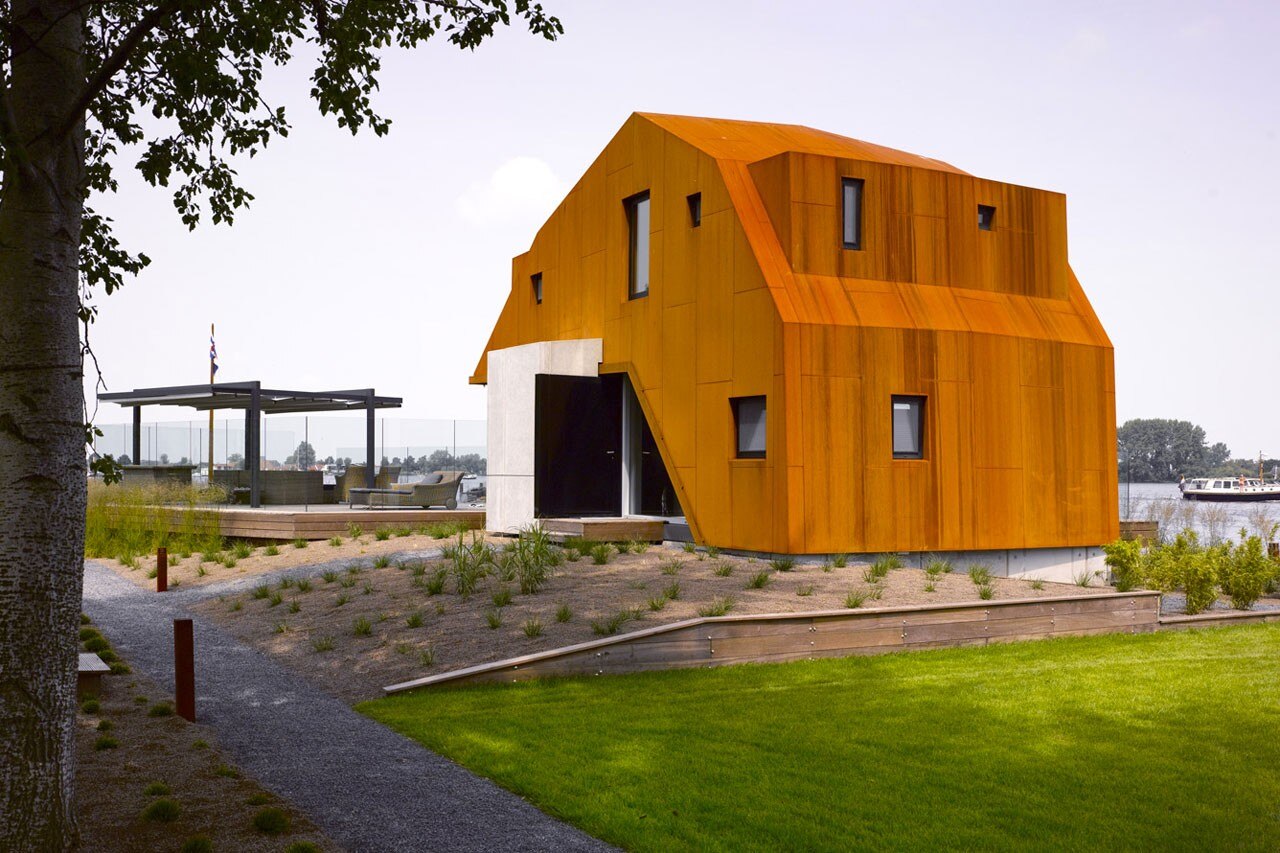 Tim Piët Architect and Jos Blom, KHM26, Grou, Netherlands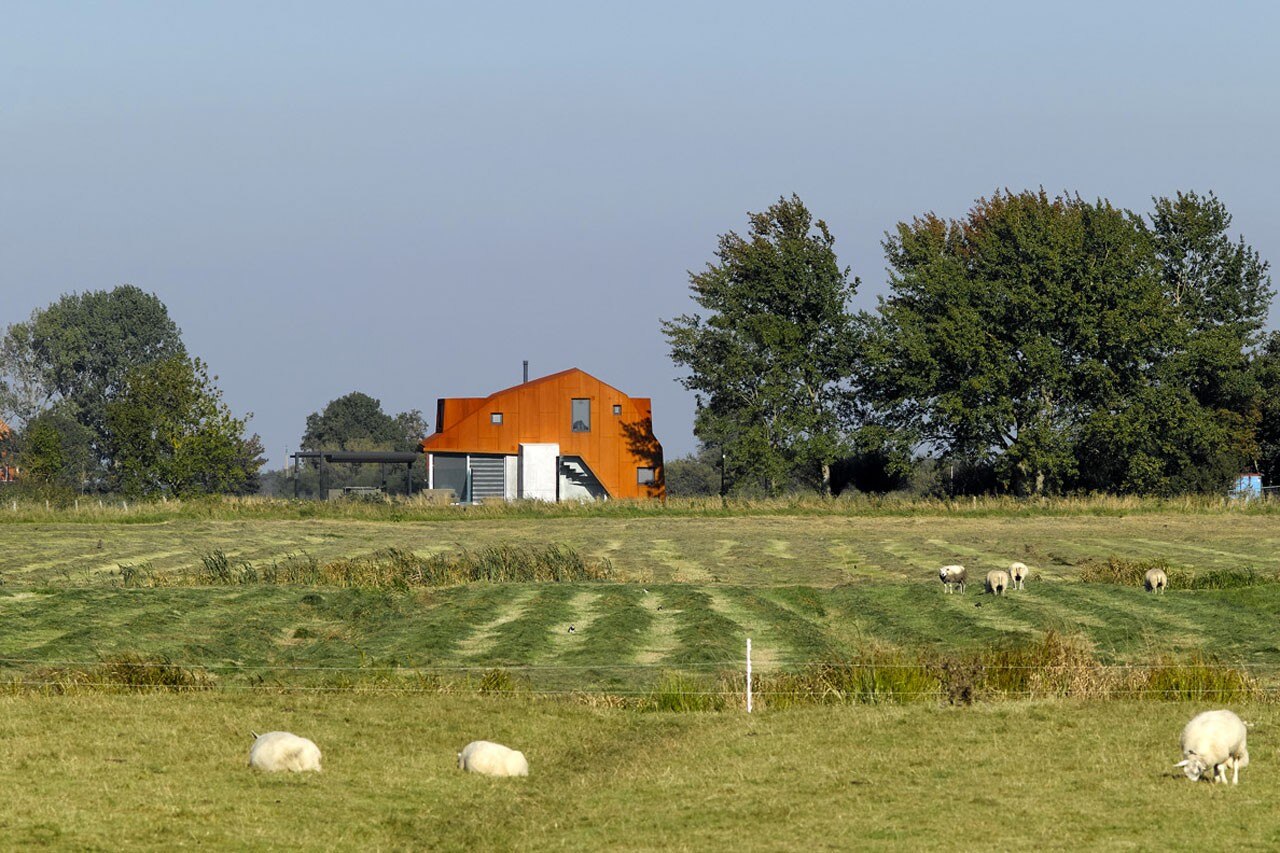 Tim Piët Architect and Jos Blom, KHM26, Grou, Netherlands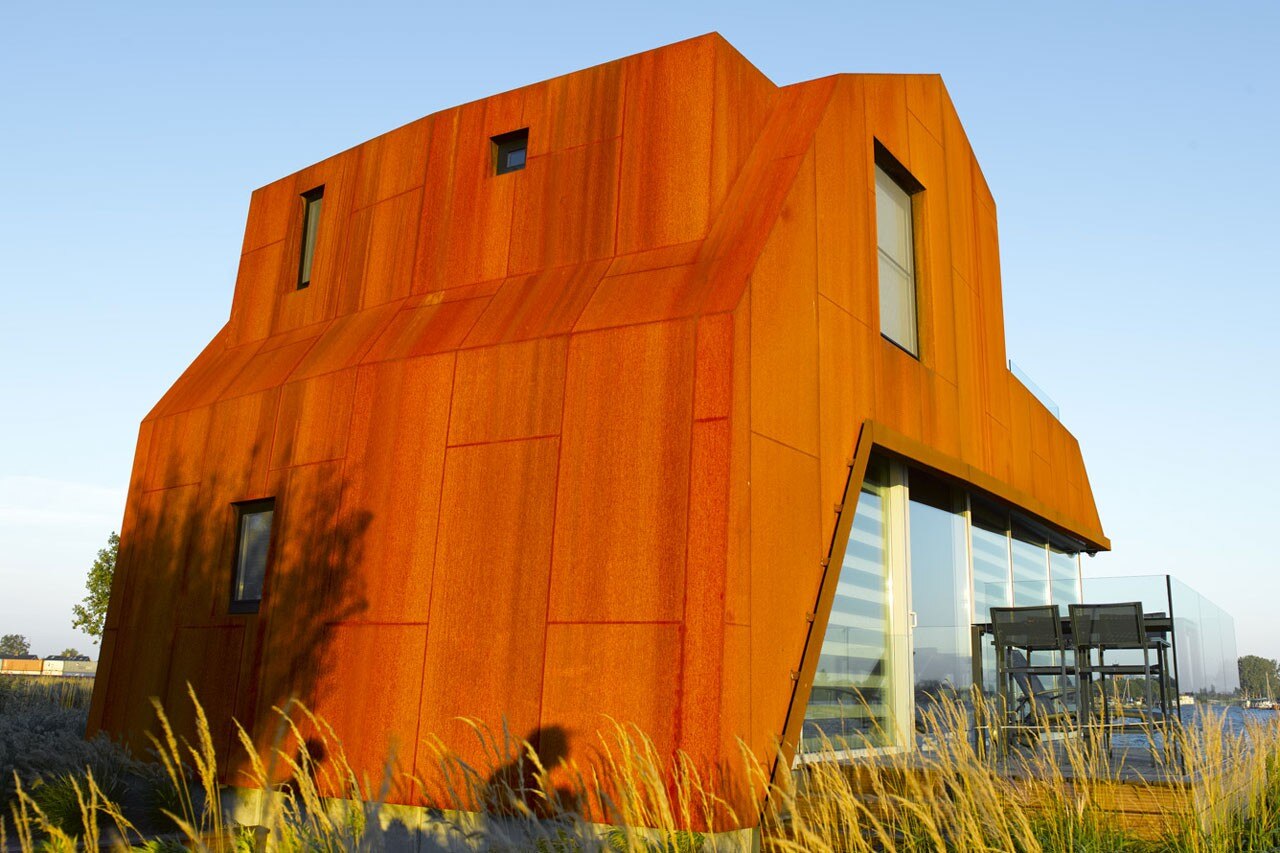 Tim Piët Architect and Jos Blom, KHM26, Grou, Netherlands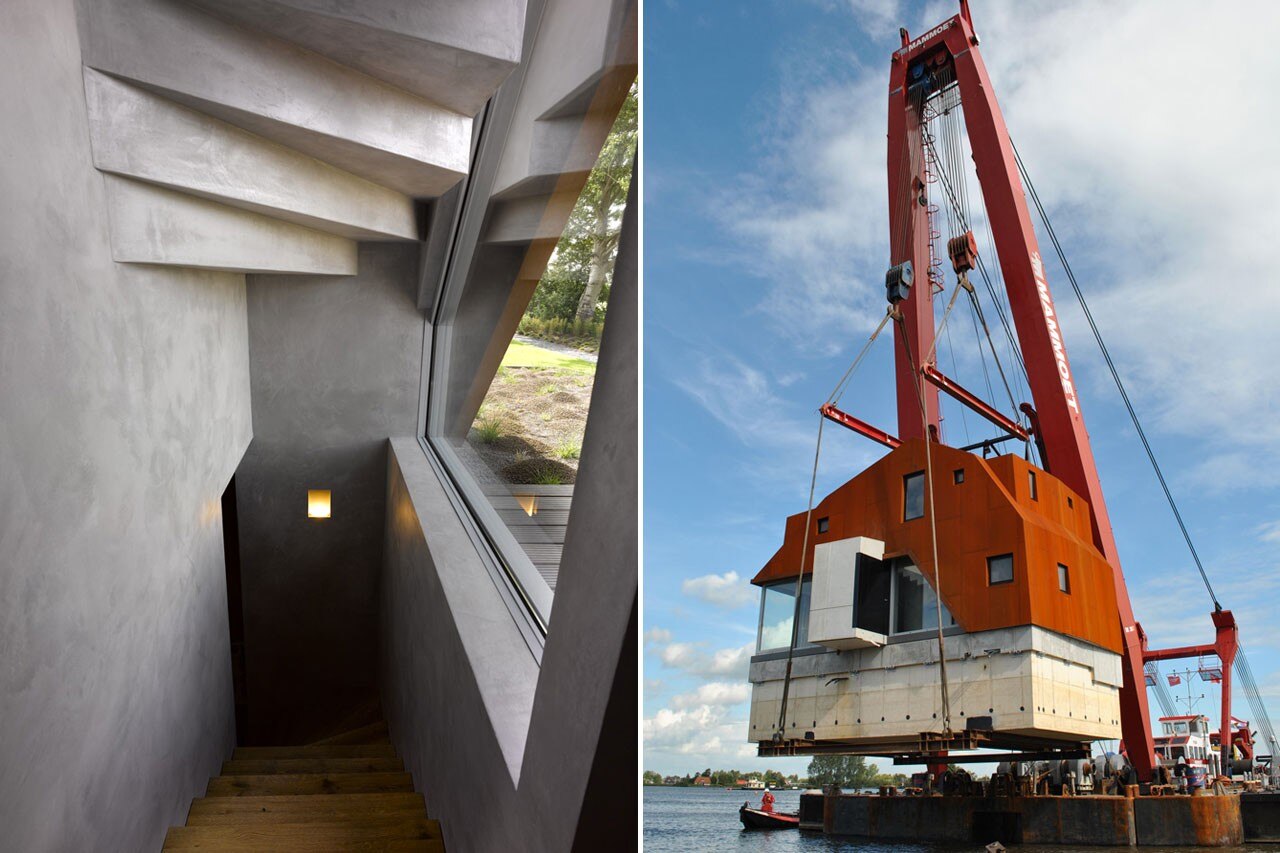 Tim Piët Architect and Jos Blom, KHM26, Grou, Netherlands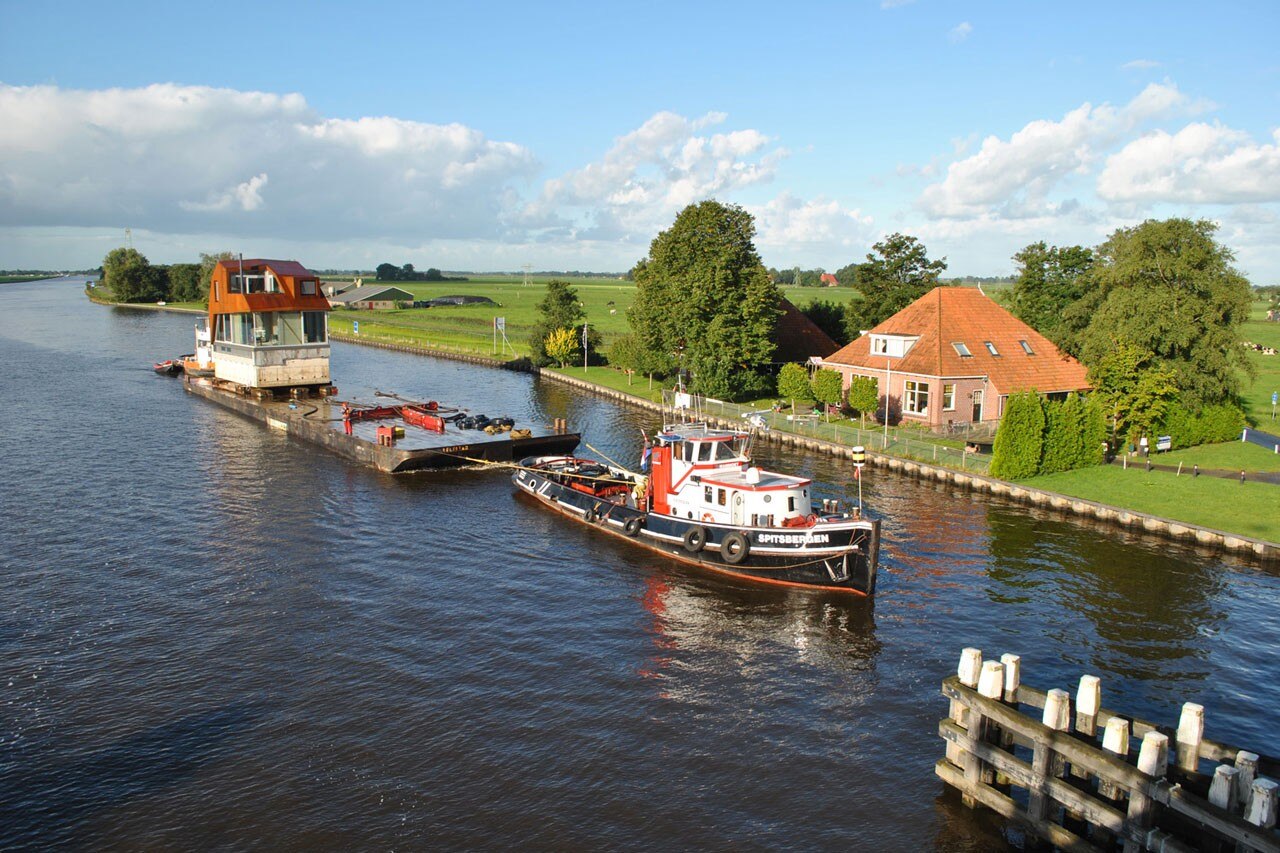 Tim Piët Architect and Jos Blom, KHM26, Grou, Netherlands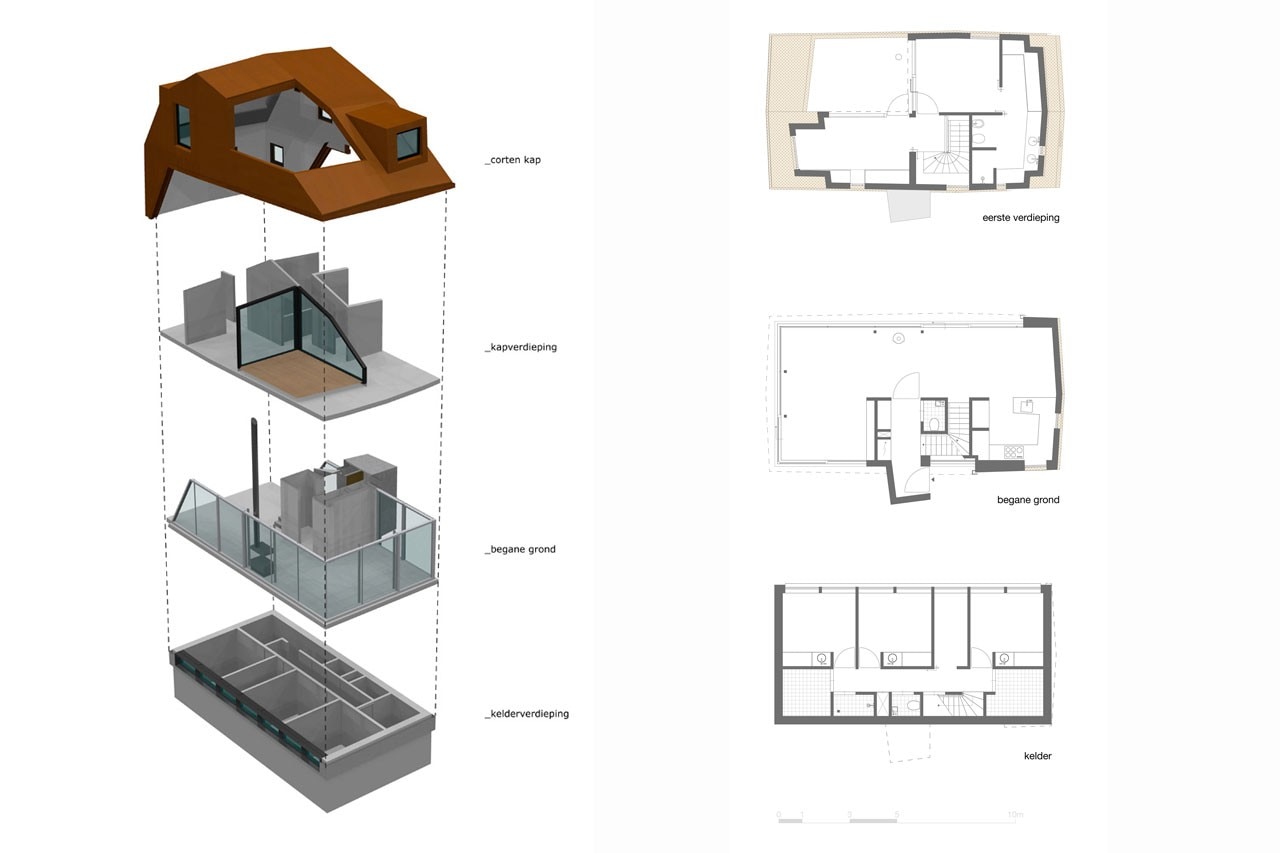 111116_gw Exploded
Tim Piët Architect and Jos Blom, KHM26, Grou, Netherlands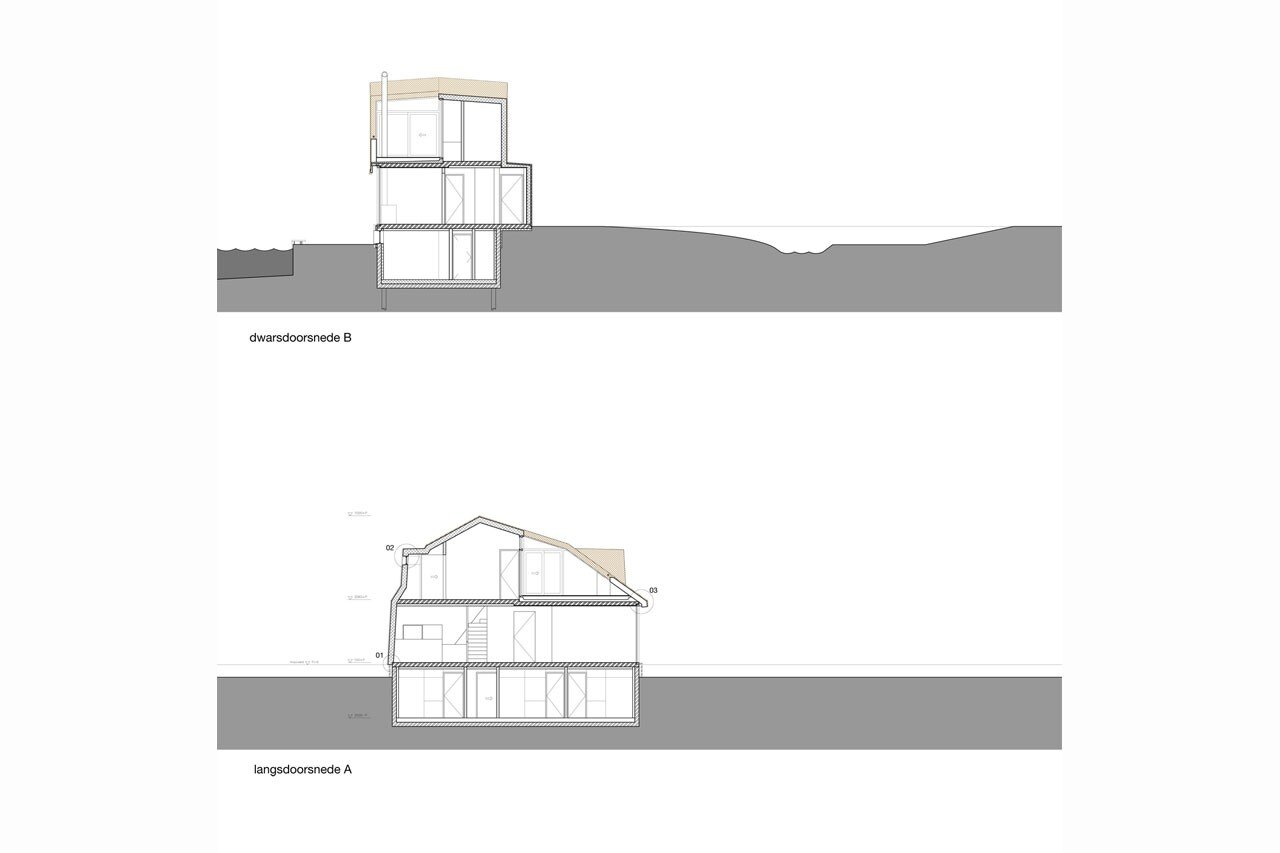 111011_doorsnedes
Tim Piët Architect and Jos Blom, KHM26, Grou, Netherlands

KHM26, Grou, Netherlands
Program: single-family house
Architects: Tim Piët Architect and Jos Blom
Client: private
Completion: 2013